Flemish judoka Dirk Van Tichelt (-73kg) will not attend his fourth Olympic Games. After a long and successful career, the 36-year-old top judoka announced his retirement from professional judo on Friday, October 30, at a busy press conference in Bruges. In Brewery 'Halve Maan' – sponsor of Dirk with the non-alcoholic beer 'Sportzot' -, the bronze medalist of the Olympic Games in Rio de Janeiro explained his decision to the Belgian press.
"As an elite athlete you have to be able to train consistently to get the best out of your body. Due to the lasting COVID-19 pandemic resulting in many restrictions, it is extremely difficult to continue,"
said Dirk. However, there was another important reason for him to take this final decision.
"A month ago I sustained once again a neck injury during training. The expected verdict, another hernia at levels C5 and C6 … That injury literally killed me. So far the injury has prevented me from doing many daily activities. The worst … is not been able to have fun with my children. At that moment a seed was planted in my mind about the end of my career as a professional judoka. That seed has grown into a serious tree quite quickly. The decision to make was obvious."
Many prominent figures from the Flemish and Belgian sports administration were present at Dirk's farewell and praised the retiring athlete.
Eddy De Smedt, delegation leader of Team Belgium in Rio:
"What will always stay with me about Dirk is that it was never about the person behind the athlete, but the athlete as a person and the person as an athlete. You just are, Dirk. There are not so many people with this ability and you are one of them. I have an incredible amount of respect for what you have accomplished."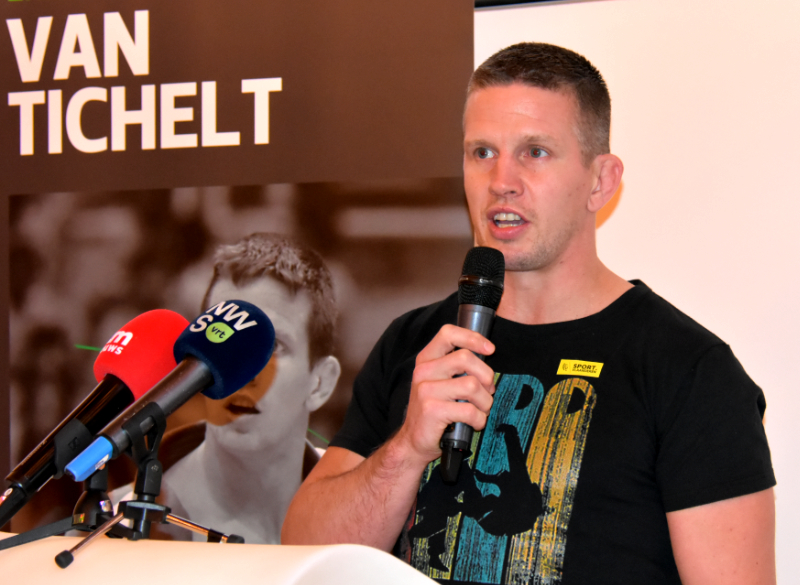 Olav Spahl, Top Sport Director Belgian NOC: "Dirk is someone who inspires the next generation. The collaboration I saw between you and Matthias Casse was incredible. Your commitment to the athletes committee within the NOC is fantastic. What you have achieved for Team Belgium will remain for eternity. I wish you the best."
Tom Coeckelberghs, Head of the Top Sport Division of Sport Vlaanderen:
"Dirk, you have covered an incredible course and the consistency with which you have done it is unprecedented in Flanders. I notice among the young judokas that you are an example to them. Since 2007 you were under contract with Sport Vlaanderen, which means that you have to achieve your goals. The fact that it has never been interrupted, regardless of your performance, says a lot. For Sport Vlaanderen you are a figurehead for judo. I sincerely hope that you will remain active in the sport."
Koen Sleeckx, Technical Director Top Sport Judo Flanders:
"Dirk was one of the first students of the Top Sport School. I have known him since 1999. Since then, Dirk has become the showcase of our federation due to the beautiful path he has completed. Dirk's judo is smart and, without too many frills, but perfectly executed and always with a strong physique thanks to excellent preparation. He has shown this zeal throughout his career. He has therefore won medals at all major judo tournaments worldwide. Dirk is also a pleasant guy off the tatami. And above all authentic."
Olympic Games Rio 2016
Pool final against Denis IARTCEV (RUS)
Olympic Games Rio 2016
Impressive list of achievements
The 'Bear from Brecht' remains in Belgian judo circles the model example of a training beast full of character and willpower. Who does not recollect his zest to work hard on his rehabilitation after a serious knee injury in order to return to competition … and with success. Furthermore, Dirk will be remembered for his impressive track record accumulated during his long and successful career. Dirk Van Tichelt participated in three Olympic Games. At his first Games in Beijing (2008), he finished in fifth place. The following games in London (2012), the pressure for a podium place was enormous. The disappointment was therefore huge after losing in the second round against the American Nicholas Delpopolo. However, the hard work was rewarded four years later with a nice bronze medal at the Games in Rio de Janeiro (2016) after a victory against Hungarian Miklos Ungvari.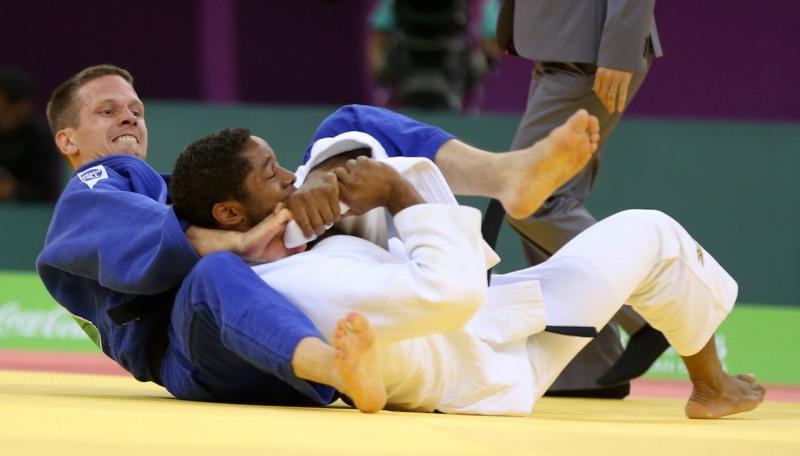 European Games Baku 2015
Fight for bronze against Dex ELMONT (NED)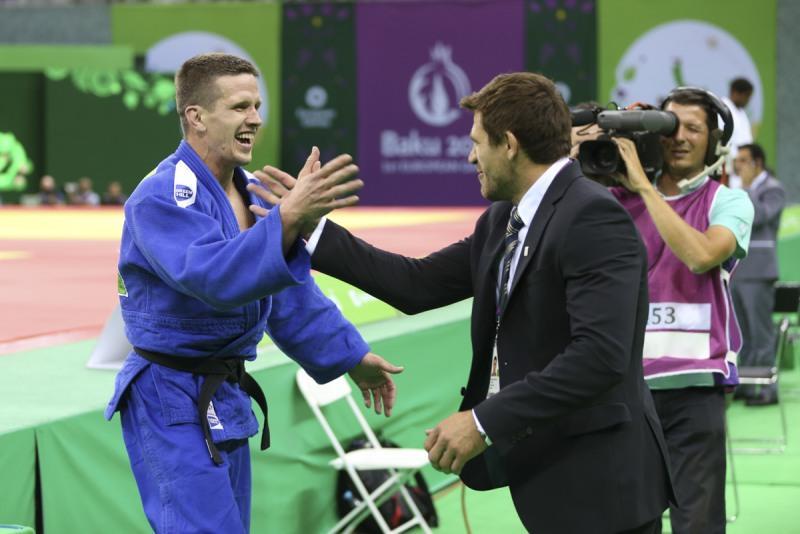 European Games Baku 2015
Dirk Van Tichelt celebrates the bronze medal with his coach Robert Krawczyk
In addition to his bronze medal at the Olympic Games in 2016, his European title at the European Championship in Lisbon (2008), the bronze medal at the very first European Games in Baku (2015), as well as two bronze medals at the World Championships (Rotterdam 2009 & Rio de Janeiro 2013) ) are undoubtedly among his best performances. He was also ranked as the world number one in his weight category -73kg twice, in 2009 and 2014. In his own country, he was crowned Belgian champion no less than thirteen times, nine times in the seniors and four times in the youth categories.
Christian Pierre
Judoka
Author: Sören Starke
---