Northern neighbours from Finland had travelled over the Finnish Gulf to attend the Tallinn European Open in their droves to support the thirteen athletes competing. Already the 2022 Junior European champion, Pihla SALONEN had claimed bronze in the -57kg category, but next up, Turpal DJOUKAEV gave them hope of a gold in the -73kg weight. Andrian VESTE (MDA) wasn't simply going to hand over the top prize however, and the pair created quite an atmosphere with their close contest, but most were waiting for some fancy footwork from Djoukaev. After two minutes of golden score, the crowd were on their feet, celebrating a well-timed o uchi gari for the Finnish athlete's first international gold medal.
I'm so happy to finally have the gold medal, I made some mistakes in Linz and I came home to work on them and prepare for this competition. It actually felt like I was competing at home, I had many friends and my judo club in the crowd cheering for me and it definitely motivated me more in the final, also special to hear the national anthem! I had fought Veste before so going in to the final I had a plan, I knew how I could win but of course he made it very difficult, so I'm happy that I managed it.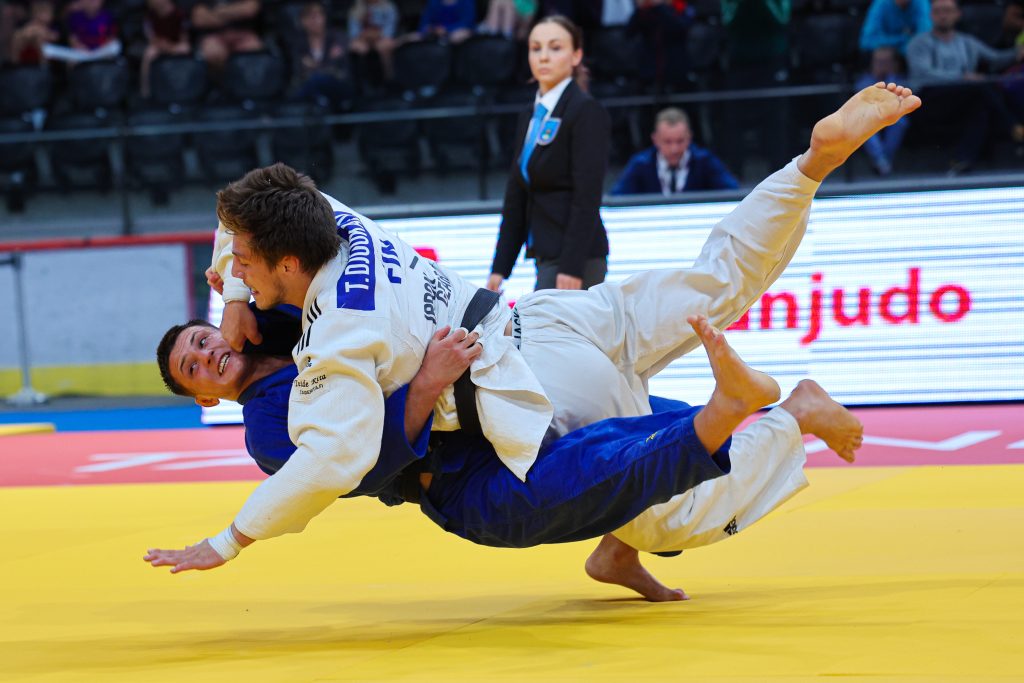 Before the incredible celebrations from Djoukaev, Mireia RODRIGUEZ SALVADOR (ESP) and Jacqueline SPRINGER (AUT) opened the final block on day one of the Tallinn European Open 2023. The latter in the -48kg category managed to secure the win against her Spanish opponent, firstly scoring waza ari with a tight drop seoi nage, and ensuring her gold medal win with a huge o soto gari.
Spain were given a second chance in the -60kg final as Gaizka PORRAS FERREIRO took on Ariel SHULMAN (ISR). Prior to this contest, Israel had already won two bronze medals in the men's lightweight category, spurring Shulman on, and it certainly gave him some extra motivation and drive, as he did just that. Shulman went in deep with o uchi gari and drove his opponent out of the contest area scoring ippon.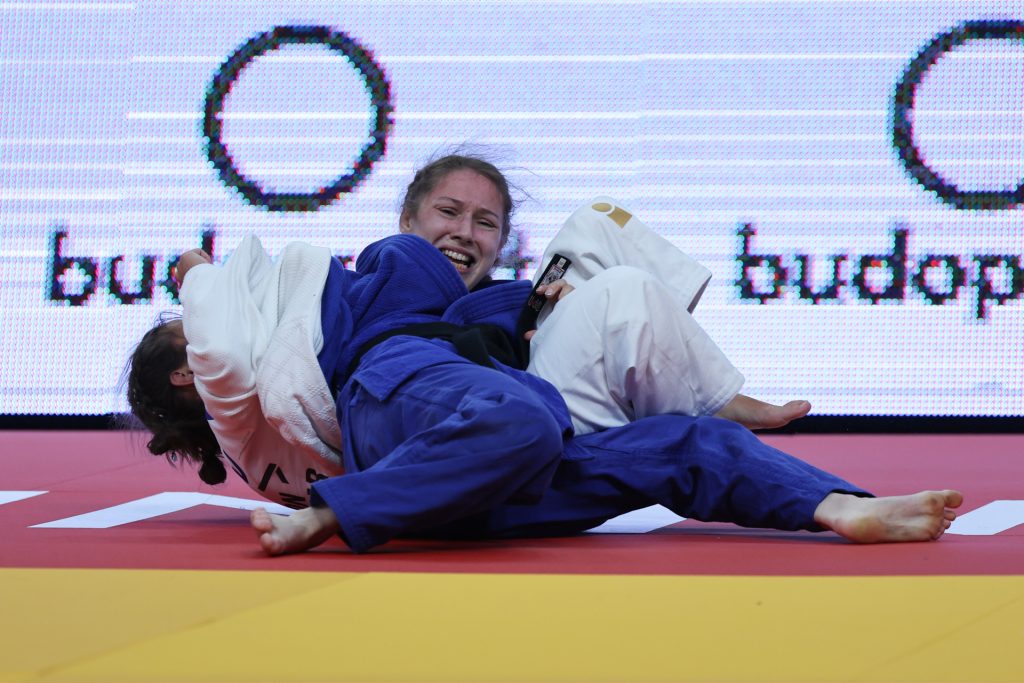 In the -52kg category, there were only four athletes competing resulting in only one bronze medal contest. Sofia ASVESTA (CYP) and Eleanor CRESCINI (ITA) battled it out, with Asvesta leading the contest and scoring in the first half with osae komi, but Crescini caught up with uchi mata. In the end, the medal went to the Cypriot athlete with strong sutemi waza. For gold, Ellen SALENS (BEL) came out against Marina CASTELLO DIEZ (ESP), and this time it wasn't long until there was a turn in the tides for the Spanish team. Castello wasn't on the tatami 40 seconds before she executed an ippon-scoring kata guruma for the win.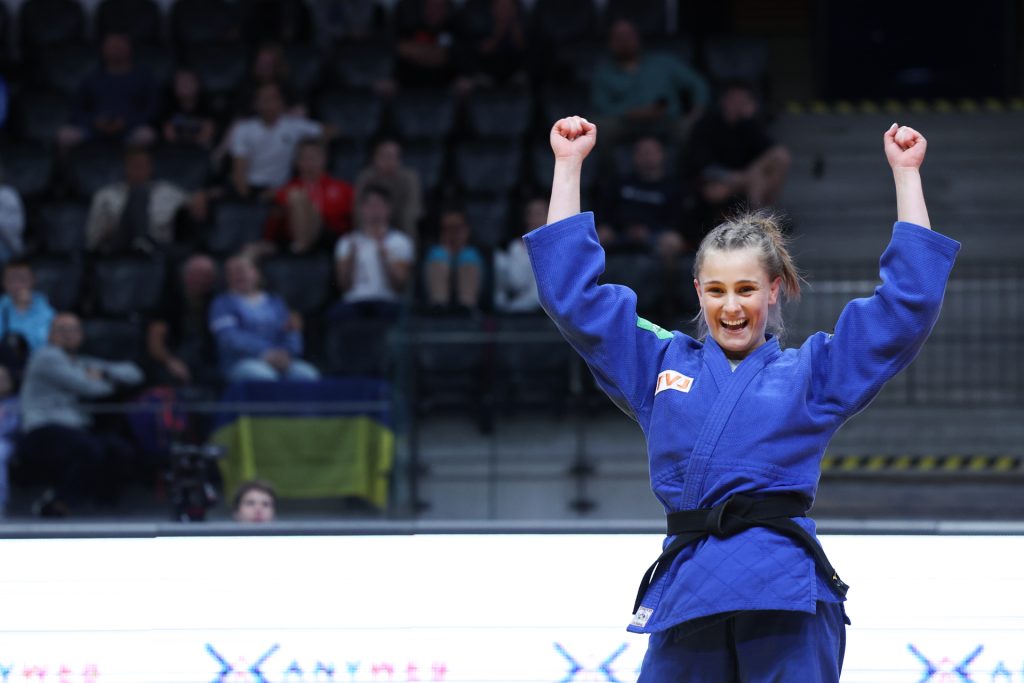 The most dynamic final of the day certainly came from Mykyta HOLOBORODKO (UKR) and Valerio ACCOGLI (ITA) in the -66kg category, the latter having dominated his side of the draw with some tremendous ippons today, and though he gave his best effort, he was matched with what seemed like an escape artist in the final. Holoborodko insured himself with ko uchi gari, scoring a waza ari, unfortunately for Accogli, he was unable to come back despite his great effort.
For 21 year-old Holoborodko, this is his second European Open gold medal, following success in Sofia earlier this year and has also tried his luck on the IJF World Judo Tour with hopes of continuing.
Although I don't know for sure where I'll be going next, I would like to compete in Zagreb in the Grand Prix, I felt really good today and really strong so I think it would be a good step. Today was so good for me and I really enjoyed it, the final was hard, my opponent from Italy is very good, he is 18 years old and has many results, I felt he was strong but I was better this time. After I scored the waza ari, it was a little tactical I felt, he was putting in multiple attacks very quickly so I needed to make sure I was keeping up and in the end, I have the gold.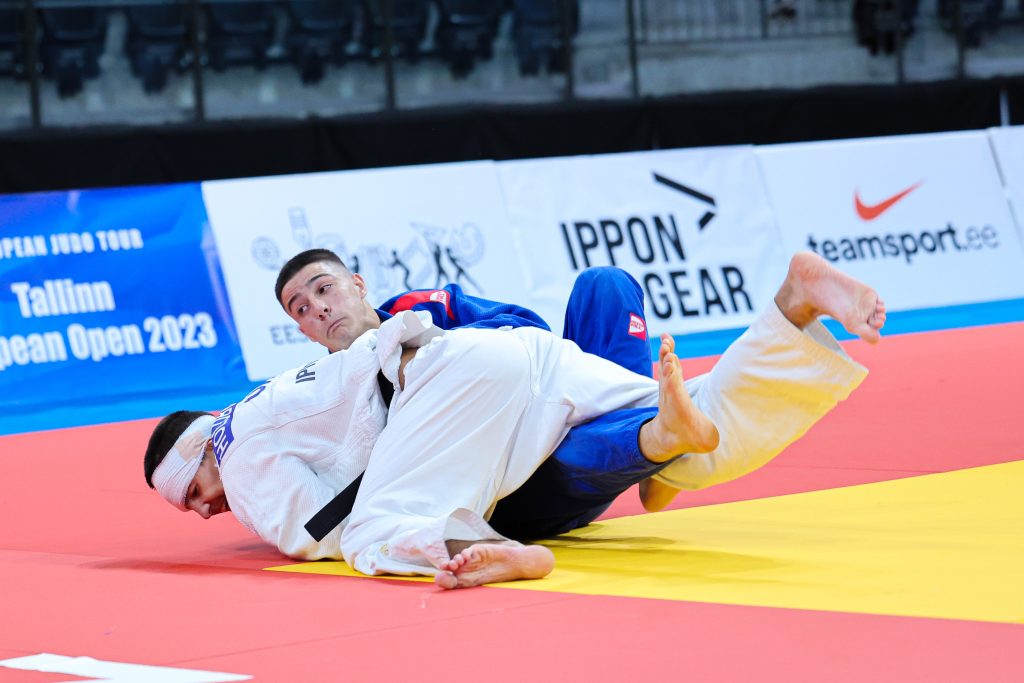 Anastasia CHYZHEVSKA (UKR) had the opportunity to double the loot for Ukraine and put them at the top of the medal table, but in her way in the -57kg category was Danique JANSSEN (NED). It wasn't long until Chyzhevska scored with o uchi gari, a deep cross grip down the back making it inescapable for Janssen. The contest continued and eventually some transitional work in to osae komi sealed the deal for the Ukrainian team, surpassing Team Spain in the standings.
Concluding day one in the -63kg category were Yuliia HREBENOZHKO (UKR) and Helene CHRISTENSEN (DEN). It has been a special year for the Ukrainian athlete, after many years on the circuit, her perseverance served her well, claiming gold in the Warsaw European Open, and today, after a gruelling OTC in Benidorm, showed up as her best self in the final. Only two years younger at 26 years old, Christensen could already be content whatever the result, given this is her best to date. In the end, Hrebenozhko won her second European Open gold with uchi mata, and added a third win to Ukraine's collection.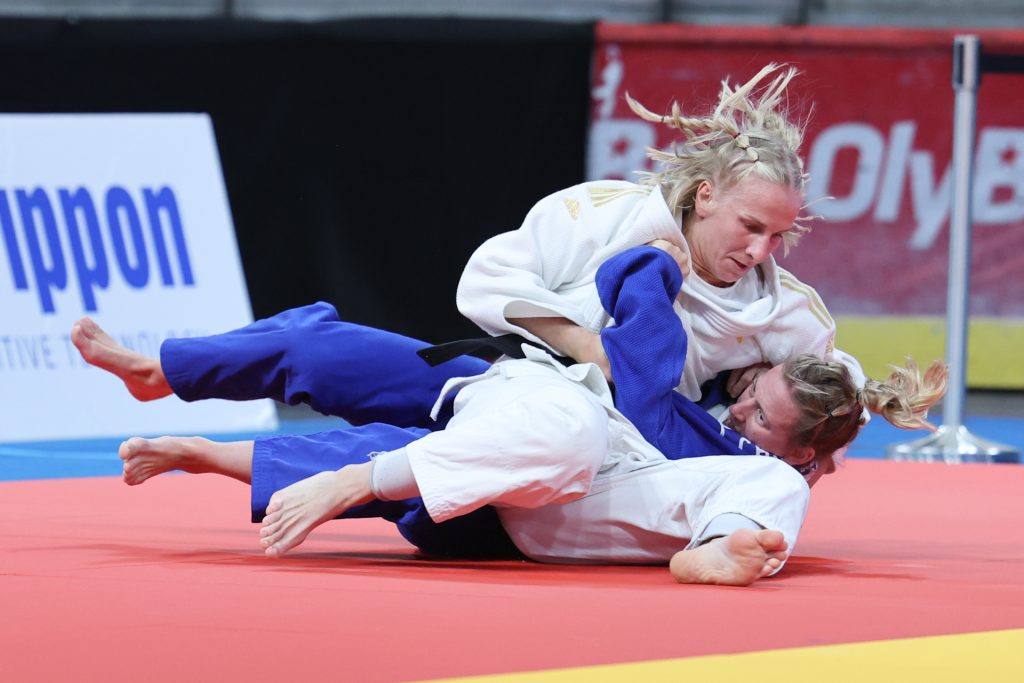 Judoka
Author: Thea Cowen
---