The second day of the European Judo Open in Rome brought the crowd to life as their athletes fought exceedingly well, so well that in the -90kg category, we had an all-Italian final. This appeared to be a trend in three of the four weight categories, the -81kg was all-Russian and the +100kg was all-Ukrainian, displaying the wealth of talent for each of the respective countries.
Both unseeded competitors, Domenico DI GUIDA and Lorenzo RIGANO of Italy, were of course the highlight for the spectators. The younger athlete, RIGANO showed his skills on the tatami, winning three of his contests by ippon. He has been both a successful cadet and junior competitor, only losing out in the final to DI GUIDA by penalties. Both of the Italian athletes have similar fighting styles, looking for the uchi mata opening, the left on right situation acting as a good defence, preventing any successful attacks for either judoka.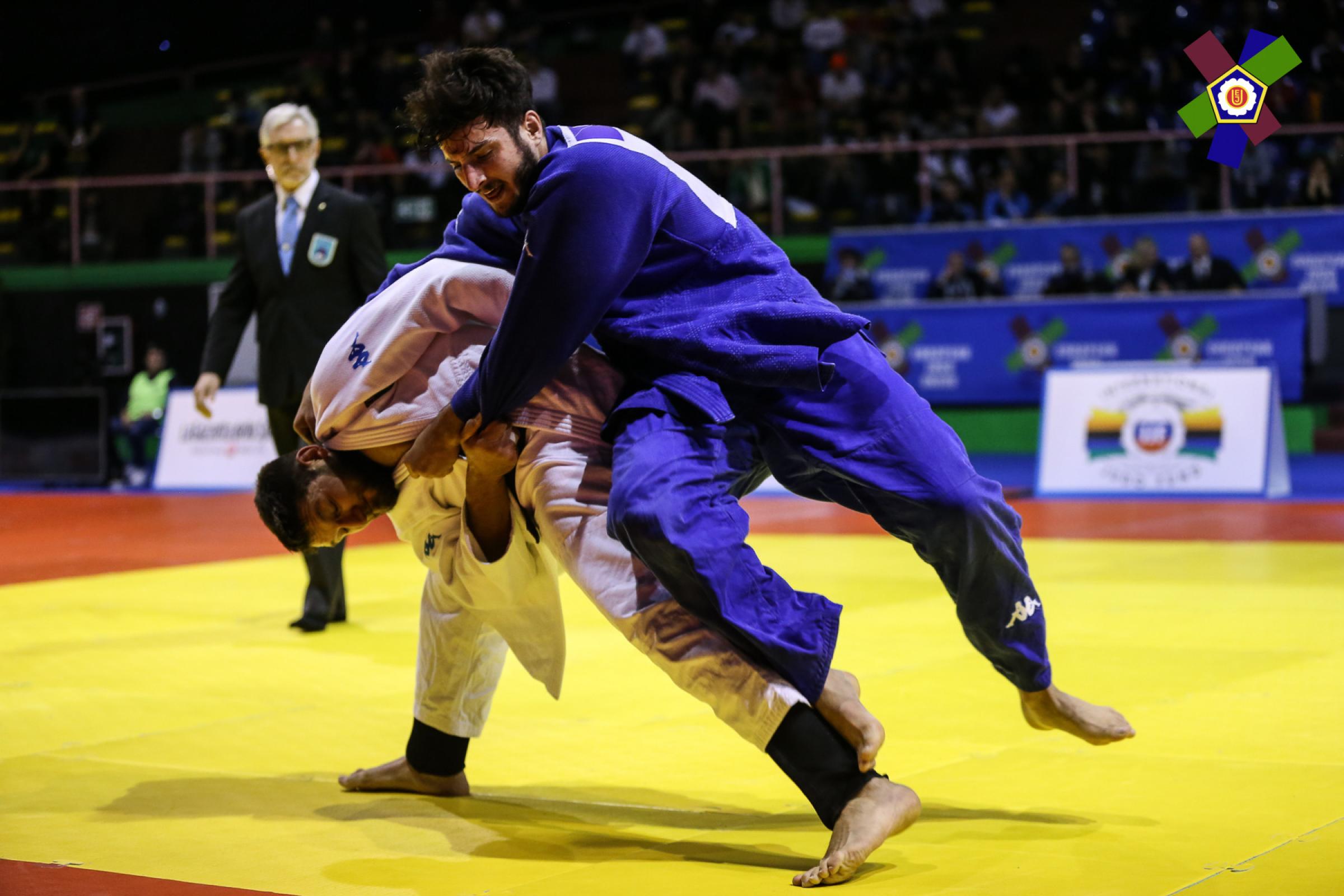 DI GUIDA has many successes including a Junior World Championship silver, winning the U23 European Championships and a collection of continental open and cup medals. The 26 year old athlete demonstrated his experience by making his way through his half of the draw and taking the gold medal.
"I am very happy to take the gold medal here, Lorenzo is an extremely great athlete and it was a difficult contest. We have only fought once before so we don't know each other very well. I felt confident that I would take a medal although I was unseeded, I do not know what it next for me but I will take some rest now before I make a plan."
RIGANO took a very convincing silver though his disappointment was evident. The bronze medals went deservedly to BU Hebilige (CHN) and Bosko BORENOVIC (SRB).
By Thea Cowen
---
PODIUM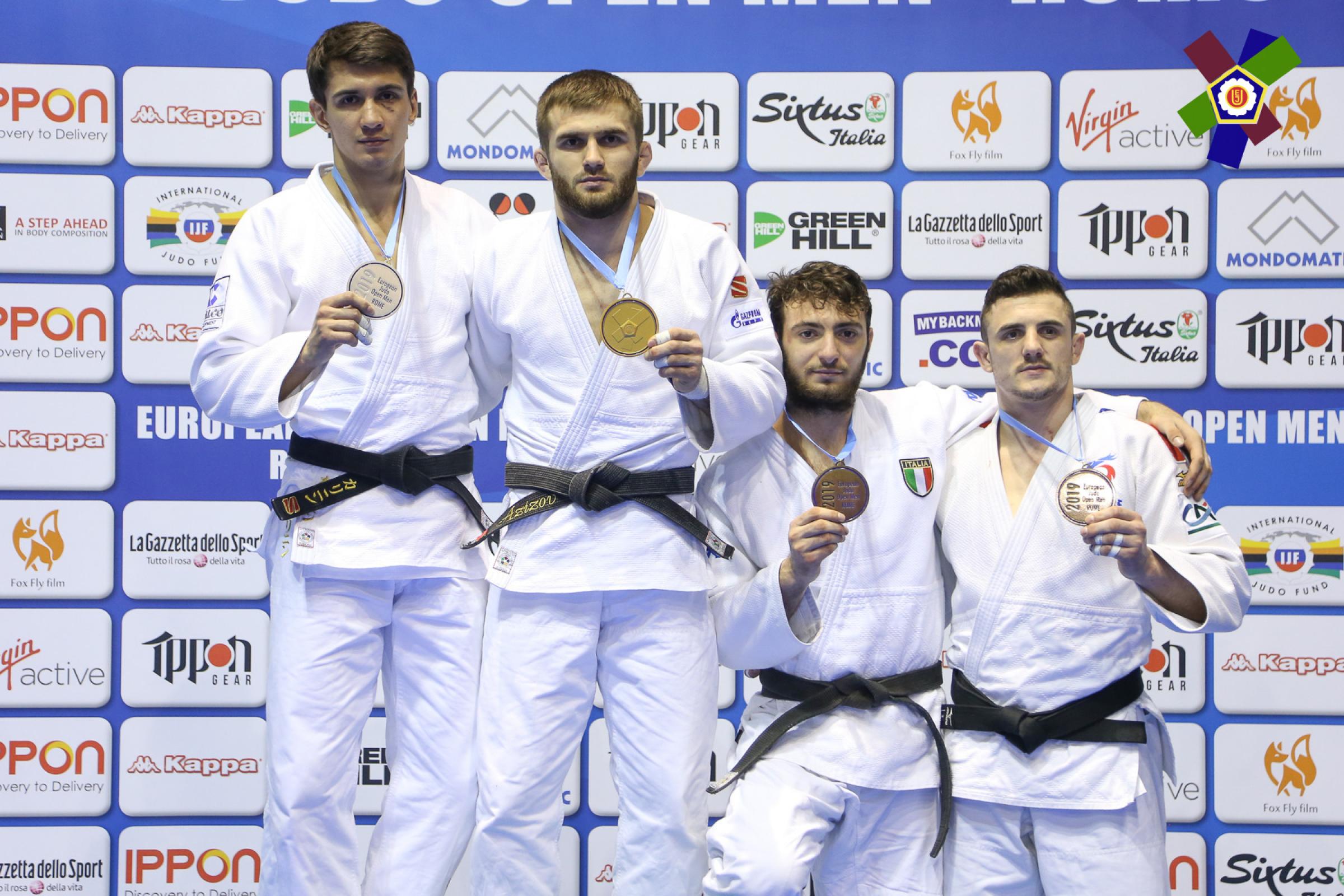 -81kg Medallists 1. AZIZOV, Abas (RUS) 2. KALININ, Denis (RUS) 3. ALLARDON, Jonathan (FRA) 3. D ARCO, Salvatore (ITA) – Emanuele Di Feliciantonio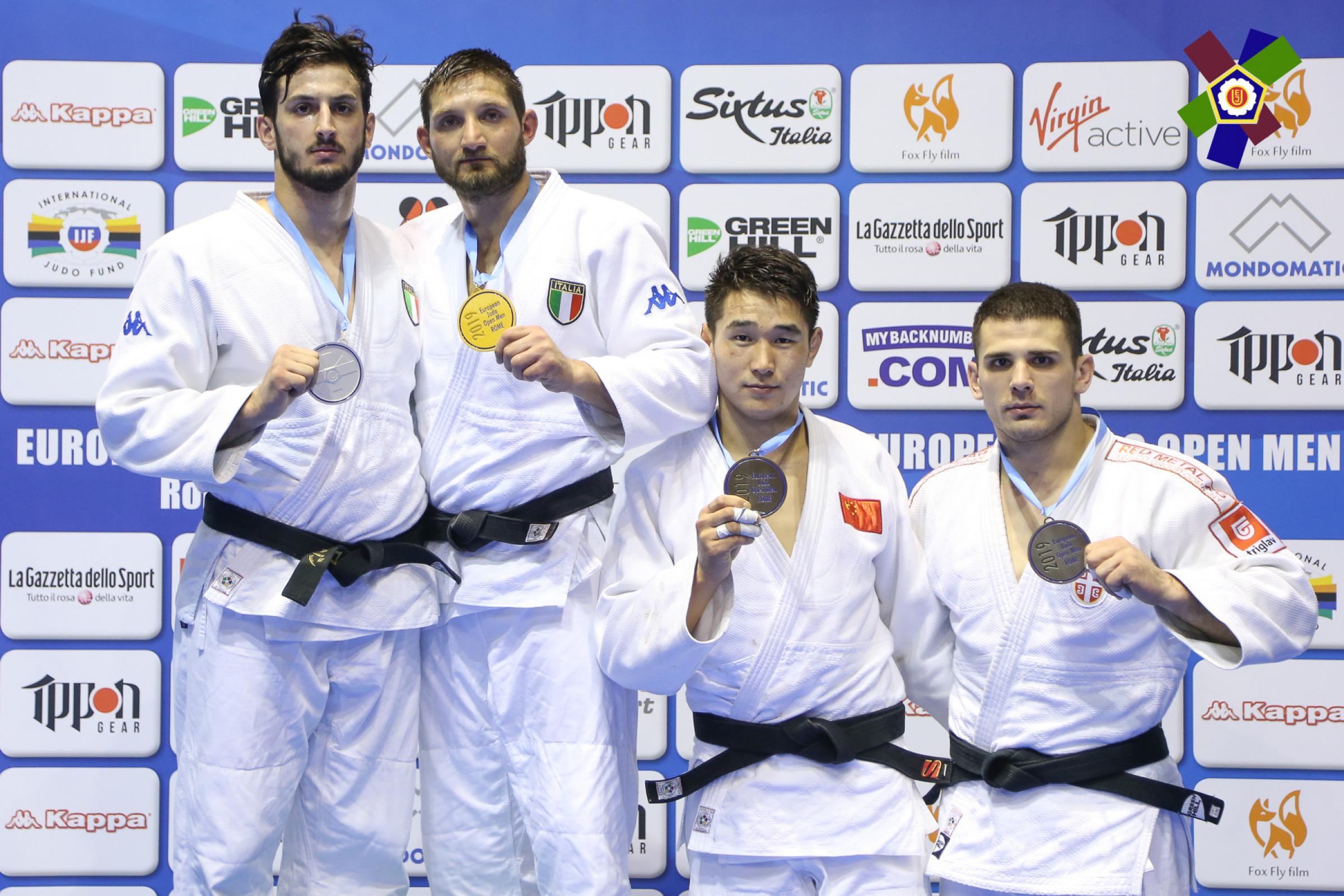 -90kg Medallists 1. DI GUIDA, Domenico (ITA) 2. RIGANO, Lorenzo (ITA) 3. BORENOVIC, Bosko (SRB) 3. BU, Hebilige (CHN) – Emanuele Di Feliciantonio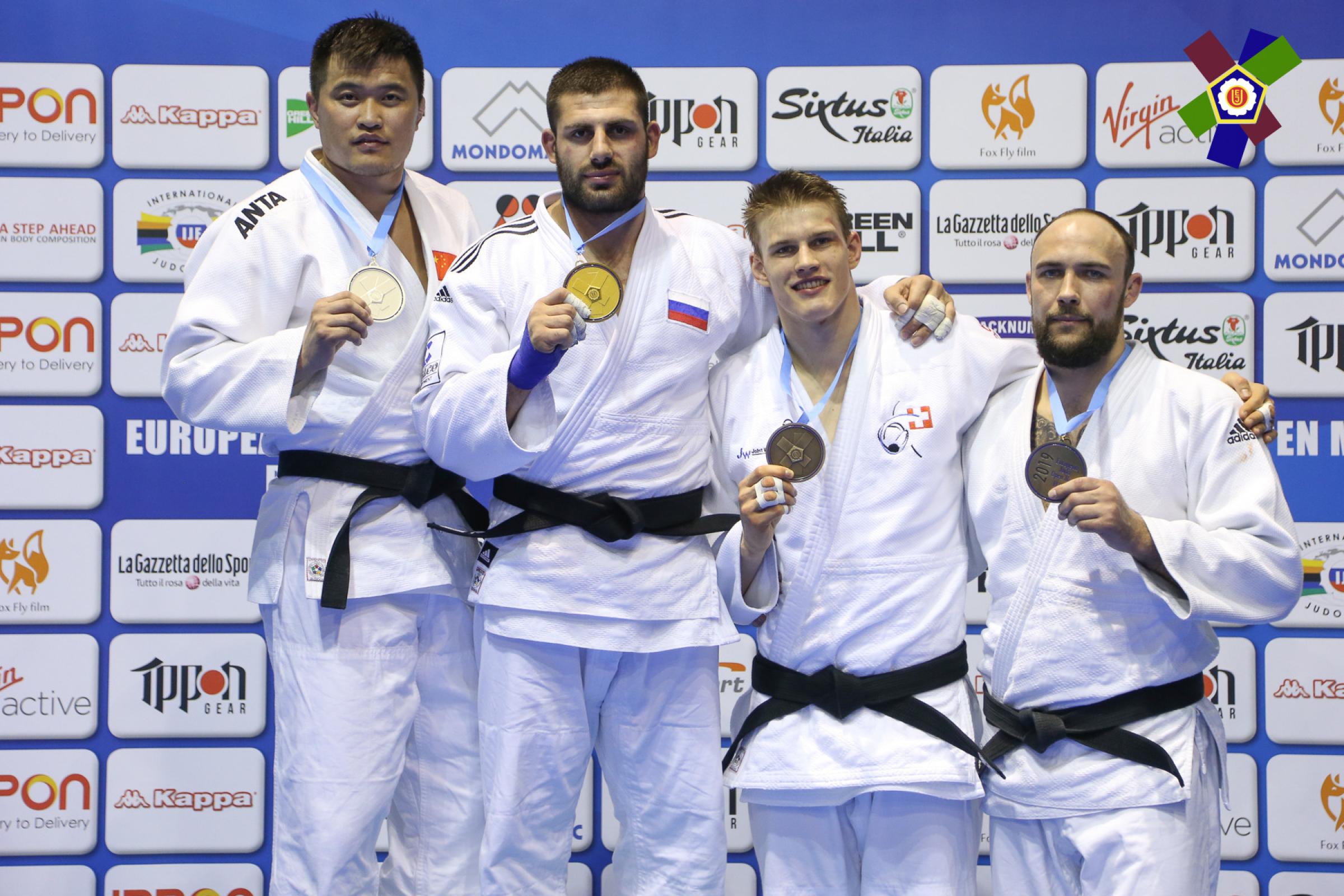 -100kg Medallists 1. ADAMIAN, Arman (RUS) 2. ERIHEMUBATU (CHN) 3. IMALA, Otto (SUI) 3. BORODAVKO, Jevgenijs (LAT) – Emanuele Di Feliciantonio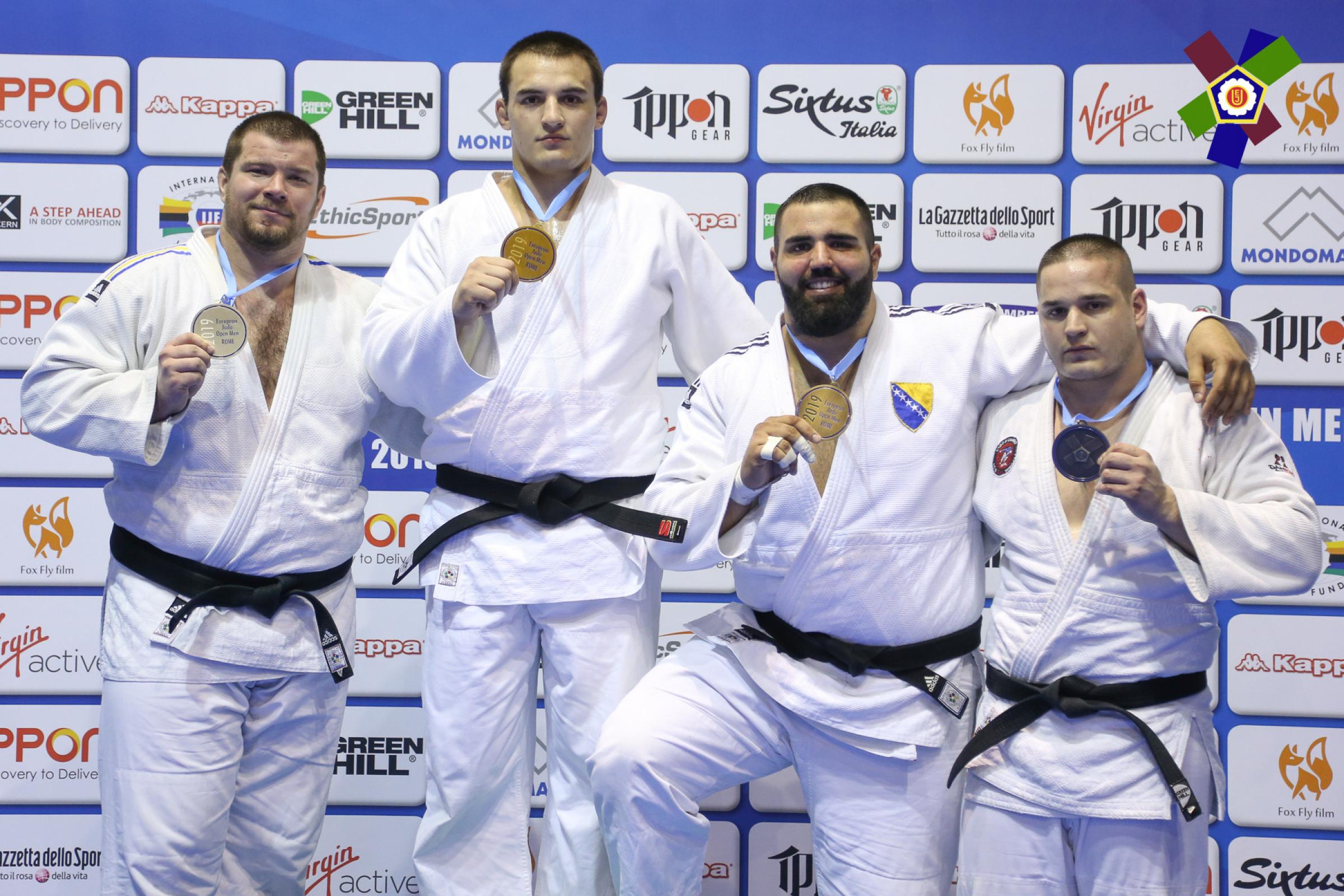 +100kg Medallists 1. PANKO, Fedir (UKR) 2. KOLESNYK, Andrii (UKR) 3. SADIKOVIC, Harun (BIH) 3. PRGONJIC, Goran (SRB) – Emanuele Di Feliciantonio
Judoka
---