The -90kg category continues to be unpredictable as ever. In many of the weight categories we can identify the top few we expect to outperform the others, but in this men's one, the standard is so high amongst many nations that there is no way of knowing who will end up on the podium.
Expectations are of course present for the seeded athletes, all have, in their careers achieved greatness, whether it be at world or European level. One name that is missing, and has been since the Olympic Games is Olympic champion, Lasha BEKAURI and many are starting to wonder if the young hero of Georgia will be coming back any time soon.
Not that it affects the nation too much as they have a stellar replacement, #3 seed Luka MAISURADZE. The 24 year-old has senior world and European medals at the 81kg weight, as well as numerous IJF tour achievements and so the faith has been placed in him.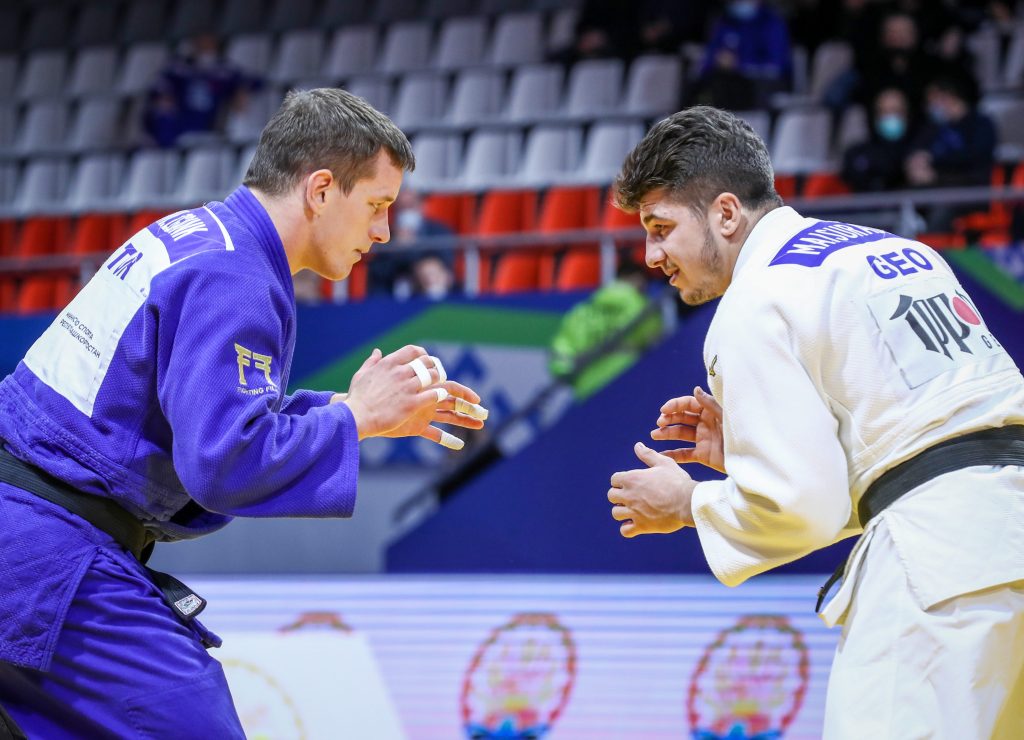 Leading the group is Mammadali MEHDIYEV (AZE) followed by TOTH Krisztian (HUN), respectively next to one another in the world ranking as #2 and #3. Despite the Azeri being around for some time now, it has only been the past two years where he has really found himself on the circuit, and is now a regular finalist. Toth ticked a career box with his Olympic bronze but since the 2021 European Championships, bronze has become a bit of a trend and we are sure the number two would like to break this streak and find himself in another European final.
Impressively, there are also two world champions in the seeding positions; Noel VAN T END (NED) and Nemanja MAJDOV (SRB), both have had their share of injuries and are mended ready for this new cycle and though Majdov has two senior silvers, he is still on the hunt for gold. Van T End on the other hand is yet to find himself on a continental championship podium. The Dutchman, in his absence, has been succeeded by team mate Jesper SMINK.
2019 European champion, Mihael ZGANK (TUR) struggled to find the podium in the senior European championships in 2020 which set off a string of 5th places in his events, including the Olympic Games. However he broke the streak in the Paris Grand Slam 2022 and continued his success in Tel Aviv. 
Without a doubt there are outside threats, including Christian PARLATI (ITA), Anri EGUTIDZE (POR) and of course the home representative and silver medallist in 2019 and 2020 in the -81kg category, Ivaylo IVANOV (BUL). This move to the heavier weight category seems to be going reasonably well. He tested his abilities in the European Mixed Team Championships and took gold in the Prague European Open this year. Ivanov started off well in the Antalya Grand Slam but the more established Li KOCHMAN (ISR) defeated him in this third round. All could be very different in front of the home crowd next week. 
Judoka
Author: Thea Cowen
---