Day one at the European Judo Championships Veterans Podcetrtek 2023 ended with France on top of the medal table by a 6 gold, 5 silver and 7 bronze collection. Hungary (3-2-2) and Spain (3-2-1) followed behind. The total of 29 nations won at least one medal today, which is considered to be an impressive finish to the first day.
It's not the first time we have seen Hendrick KOPPE at a veteran event, neither the second or third. The 61-year-old Dutch judoka has won 11 veteran world titles and with today's victory, he has officially managed to gain double-figure European titles. The winner of the M7 +100kg joined us for a short interview following the medal ceremony.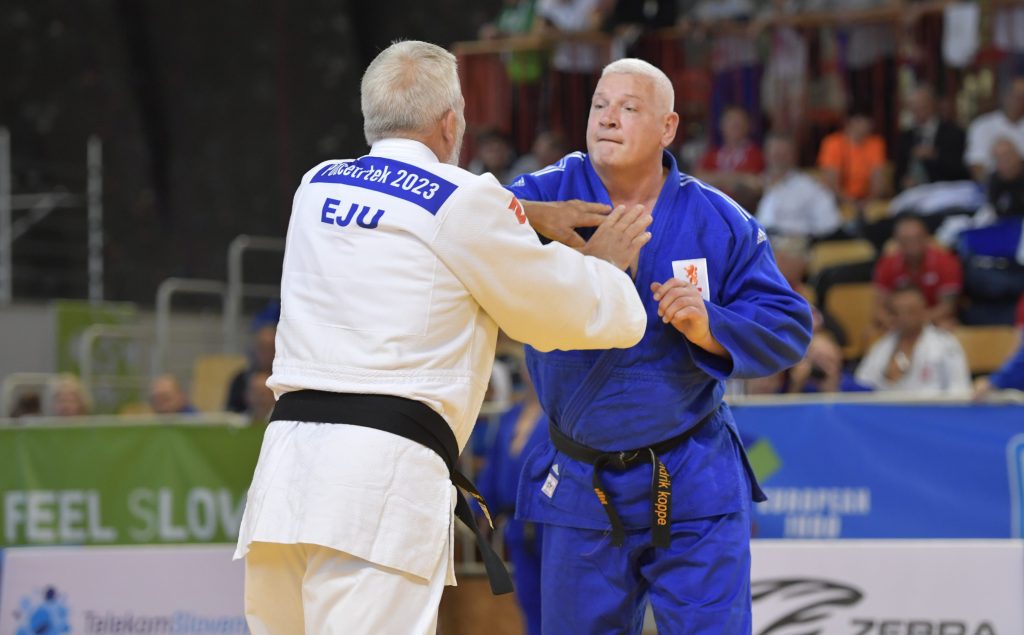 Firstly, congratulation on another European title. How do you feeling about today's event?
I feel great. This is my 10th European title and of course, I am always happy to win. It is always fun to be at these tournaments with friends, former opponents, new opponents, people from all over Europe, it is just great.
When and how did you get into judo?
I started judo when I was 5 and now I am 61, so long time. My father was a judoka too so it is in the family and I still love it.
How often and where do you train?
I live close to Amsterdam, and primarily I train at my own club or if when timing is a struggle, I train at another club. The beauty of judo is that you are always welcome to train anywhere. I normally train 1-2 times judo in the week, sometimes BJJ too. I also do two-times power training and cycling, so altogether 4-5 times a week.
Are you committed to any other sport as much as to judo?
No no no. – he laughs. Judo is ok, it is enough for me.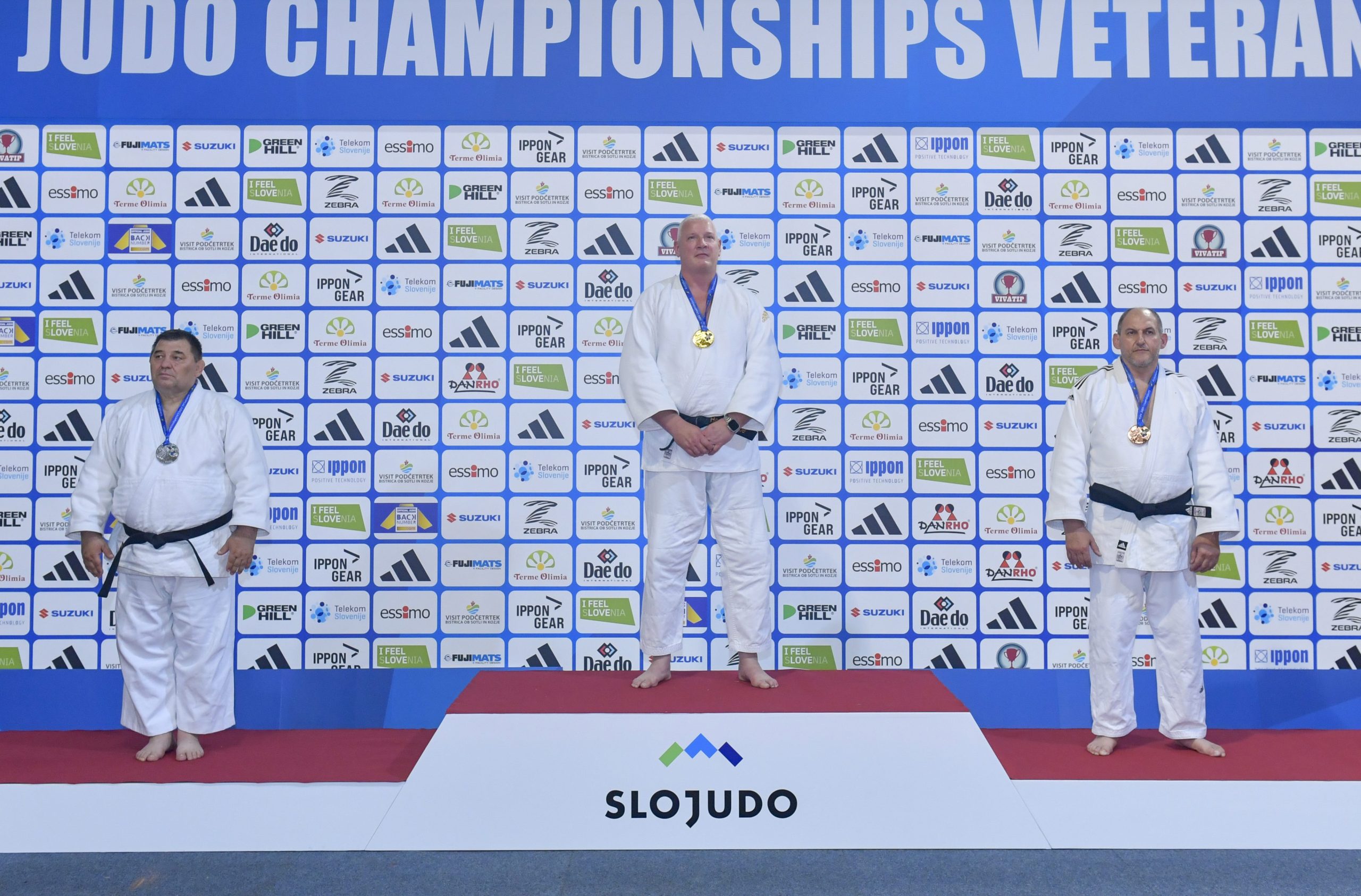 Podium M7 +100kg at the European Judo Championships Veterans Podcetrtek 2023.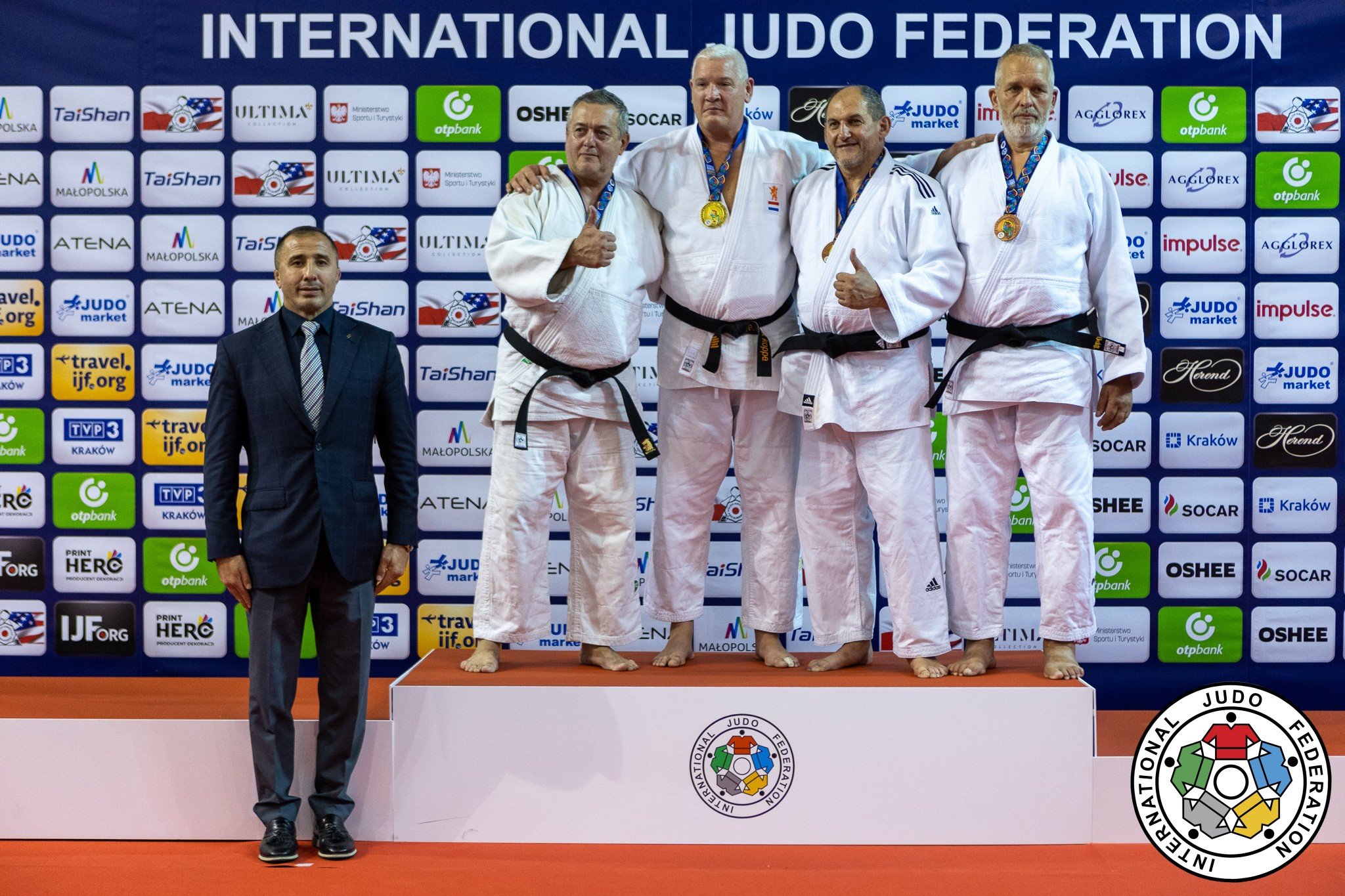 Hendrick KOPPE (NED) is the current Veteran World Champion in his respected age group and weight division. Photo: IJF
Who is Hendrick Koppe outside of judo? Have you retired from business life yet?
I am 50% retired. I am still working in the financial world. I am an assets manager and I worked for over 32 years with stock and derivative exchange in Amsterdam. 
Have judo had any influence on your career choices?
The beauty of judo is that you learn to respect, you learn to fall, to stand up again, to continue, to cry a bit sometimes but also the ability to keep going. Everyone has obstacles in real life, but we take them and move on. Judo lessons are life lessons.
Any plans on retiring from judo?
No plans to stop. Life is good, body is good, training is easy. My wife asks me sometimes when will I stop, I think about it but not ready yet.
Koppe will begin his preparation in due time for the 2023 World Veteran Judo Championships which is going to be held in Abu-Dhabi later on the year.
Author: Szandra Szogedi
---