After the second day of the European Judo Championships Veterans Podcetrtek 2023, France is still leading the overall medal table. Azerbaijan took over the second spot with Hungary settling in third position. Repeatedly, the total of 29 nations collected at least one medal so far. Today's event delivered an ecstatic environment with plenty of actions and meaningful emotions.
There was one special person who despite an incredible history of achievements admitted that when he is on the mat, he still craves for a win. This very same person is happened to be a double Olympian judoka, represented his country at the 2004 Athens and 2008 Beijing Olympics. He won bronze at the 2001 senior World Championships. During the period of 2009-2010 he topped his collection with a Grand Prix and Grand Slam medal too. Closely to the London Olympics, he briefly exited the elite and in 2016 he announced his final retirement from competitive sport.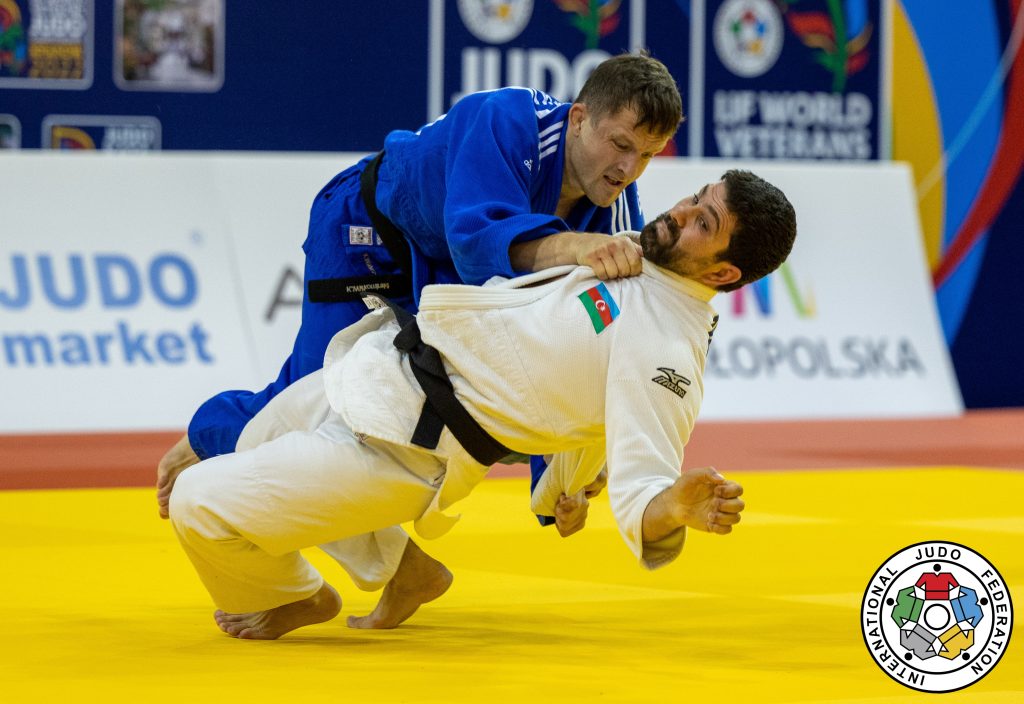 The mystery man is indeed Krysztof WILKOMIRSKI of Poland, who won silver today at the M3 -81kg category. Whilst it was his first veteran European attendance, he already won 3 veteran world title. The 42-year-old judoka, who lives in Warsaw, began his veteran tourney in 2019, after his friends talked him into it. He trains at his own judo club, called Hato Judo Club. Speaking of training, Wilkomirski has been suffering serious back pain and only managed to attend a single training session prior to this event. This is also the reason why he had moved up to the -81kg category for now. Given all circumstances the silver medal shall be considered gold. Either way, the Polish judoka doesn't mind as he explains he goes to veteran events for fun. Although Wilkomirski doesn't have a systematic plan with his veteran expedition, he covertly admitted that this silver might just push him to return next year and seek for gold. He further explained the difference in his emotions between an Olympic and veteran stage.
The emotional elements are of course different, this is only for fun for me, but I must say that when I am on the mat, I still want to win. I don't think like it's veteran so it doesn't matter, going on the mat still makes me want to win but I don't fall into my sord when I lose."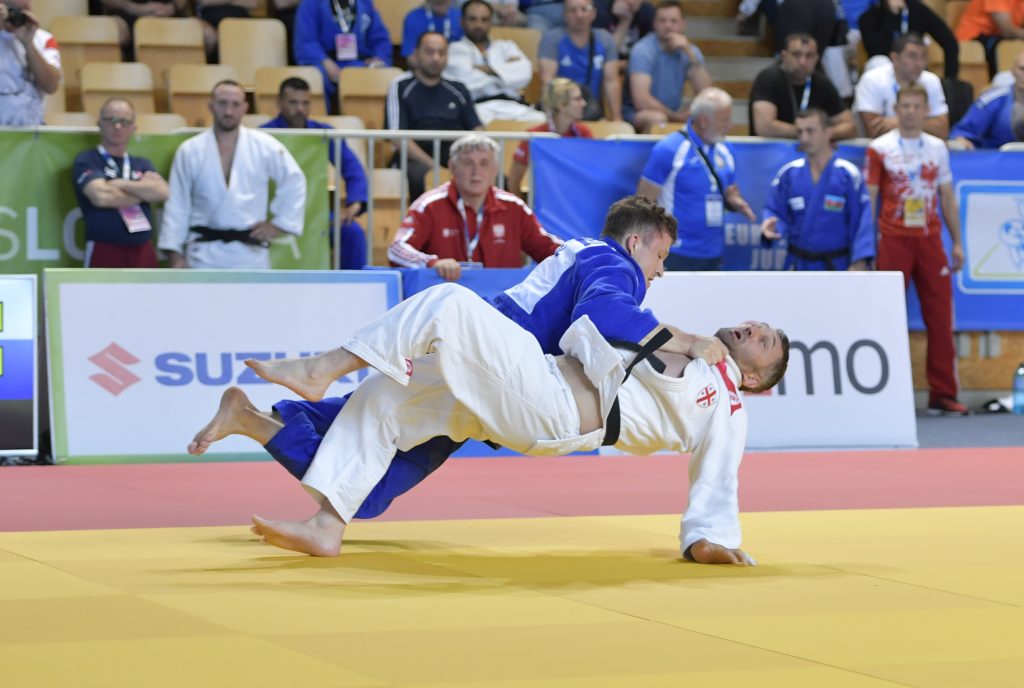 Today, the former elite judoka had to face four opponents, and at each contest, he displayed dominating routine. During the final against Zulfugar HUSEYNOV (AZE) an unfortunate forbidden move pushed the Polish fighter to receive the red card and collect the silver medal. Father of two boys and one little girl, Wilkomirski told he is going to focus on his back right now and see if he will be healthy to head to 2023 veteran World Championships. Poland won 14 medals (1-6-7) so far across the first two days of the event. Tomorrow, the tournament will begin at 09:30am local time. Find all results and follow live action via ippontv.com.
Author: Szandra Szogedi
---