The European Judo Union are proud to congratulate Marina Draskovic, the EJU Education Commissioner for Adapted Judo, for being awarded the ISCA Award for in the category 'Role models in health for socially disadvantaged groups (citizens' choice)'.
This award comes in timely fashion as on the 25th and 26th of November, Venray will play host to the inaugural 'EJU Get Together' for adapted judoka. The commitment and hard work from the Education sector, bringing together the experts to organise this event correctly is highly commendable and important that it is recognised on an international stage. After all, judo is for all.
Marina has, for many years, been a driver for adapted judo with her own club in Croatia and pushing the agenda that judo is for all. This ISCA award is for 'Honouring Change-Makers, Building Healthy Futures' and Marina is doing just that. Jigoro Kano established that bettering oneself will ultimately contribute to a better society, and by making the sport more and more accessible, change is coming.
Receiving the award, told them that my biggest award is actually the opportunity to be among these inspiring people who are standing behind amazing projects which are making really tangible changes in society. I wouldn't be here if I wouldn't have an amazing team back in Croatia who is doing all this job together with me.
The EJU was mentioned with adapted judo and I was really honoured and happy that I could promote all the efforts of EJU to make judo accessible to everyone.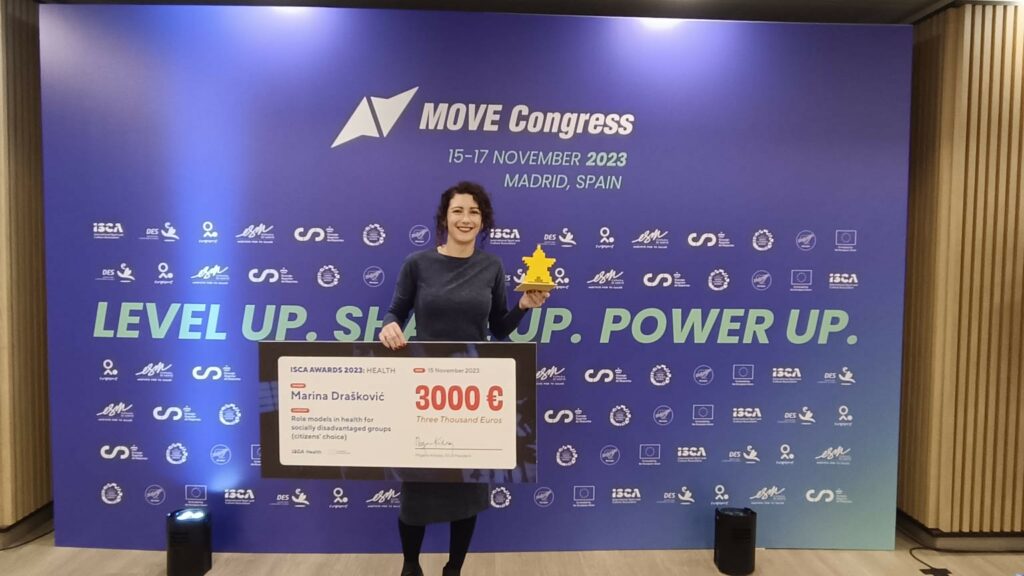 Author: Thea Cowen
---