On the occasion of the 4th edition of the European Cup in Dubrovnik, today's media conference gathered leaders of the City of Dubrovnik, President of Judo Club "Dubrovnik 1966" and judaists of the Croatian Judo Federation.
"First time we've organized our tournament back in 2006, the tournament has been honored to be part of the European Judo Union (EJU) calendar since 2015 and we are progressing from year to year in the organizing and competing stage. This year, 203 contestants from 21 countries gathered here in Dubrovnik. "
The 2016 tournament conqueror in Dubrovnik, Ivana Šutalo born and raised in Dubrovnik, despite the canceled participation in Dubrovnik, urged all of us to come to the venue "Gospino polje" to support our competitors.
"Unfortunately, I must first inform you that because of the doctor's recommendation this year I will not fight in Dubrovnik. In the meantime, we had a lot of preparations, earlier this year at the Grand Prix in Agadir (MAR), I won the bronze and five days ago I was a medalist at the Grand Prix in Georgia. Points for OG Tokyo are collected, and I hope that everything will go as planned. I hope that the "Gospino polje" sports hall will be fulfilled on Saturday and Sunday, and that all our competitors will have the support they deserve."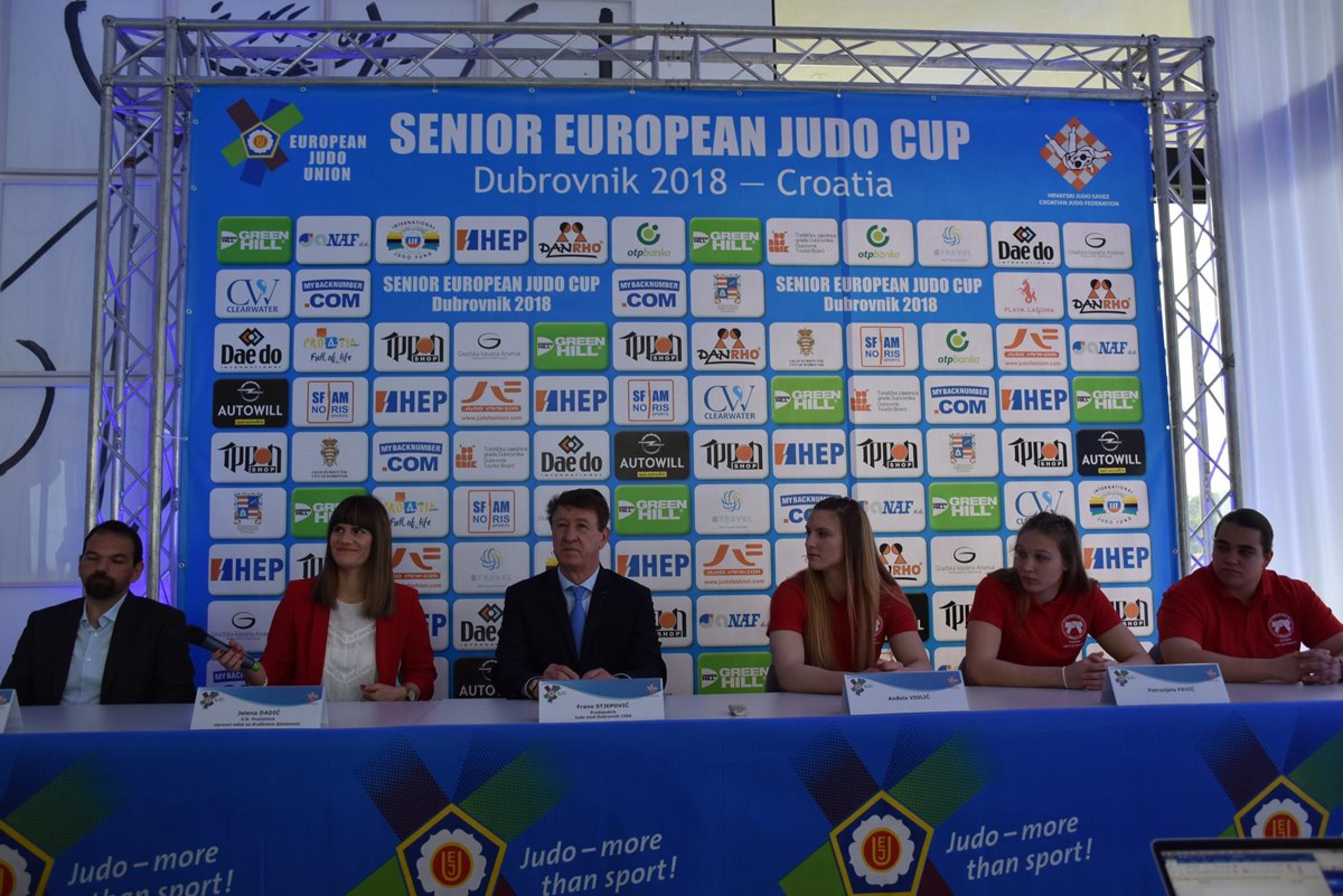 This will be the first tournament after Rio Olympics for Automne PAVIA of France. 29-year-old London 2012 bronze medalist is coming back on the mat after almost two year of absence from the sports field, meanwhile she became mother.
Current U63kg European silver medalist Margaux PINOT (FRA) will also fight this weekend in Dubrovnik. Talented French athlete is registered for this competition in her «new-old» category U70kg.
The competition on Saturday and Sunday will start at 11:00.
Judoka
---