The second day of the European Judo Open in Glasgow was host to an array of action packed contests. As we started this morning, the British team were motivated by the previous days success and put in some solid rounds in the preliminaries, carried by the ever-motivating crowd.
Among these athletes was junior competitor, Shelley LUDFORD (GBR) who took a silver medal in the -78kg category. After moving up a weight class last year, the young athlete found herself in the final today against European Judo Open Minsk gold medallist, Ilona LUCASSEN (NED). The Dutch team topped the podium twice on the final day, the second gold coming from Jur SPIJKERS in the +100kg category. 21 year-old SPIJKERS has continued to improve this year, taking a bronze in the European Judo Open in Minsk, as well as hard earned bronze medal in the Tbilisi Grand Prix in April.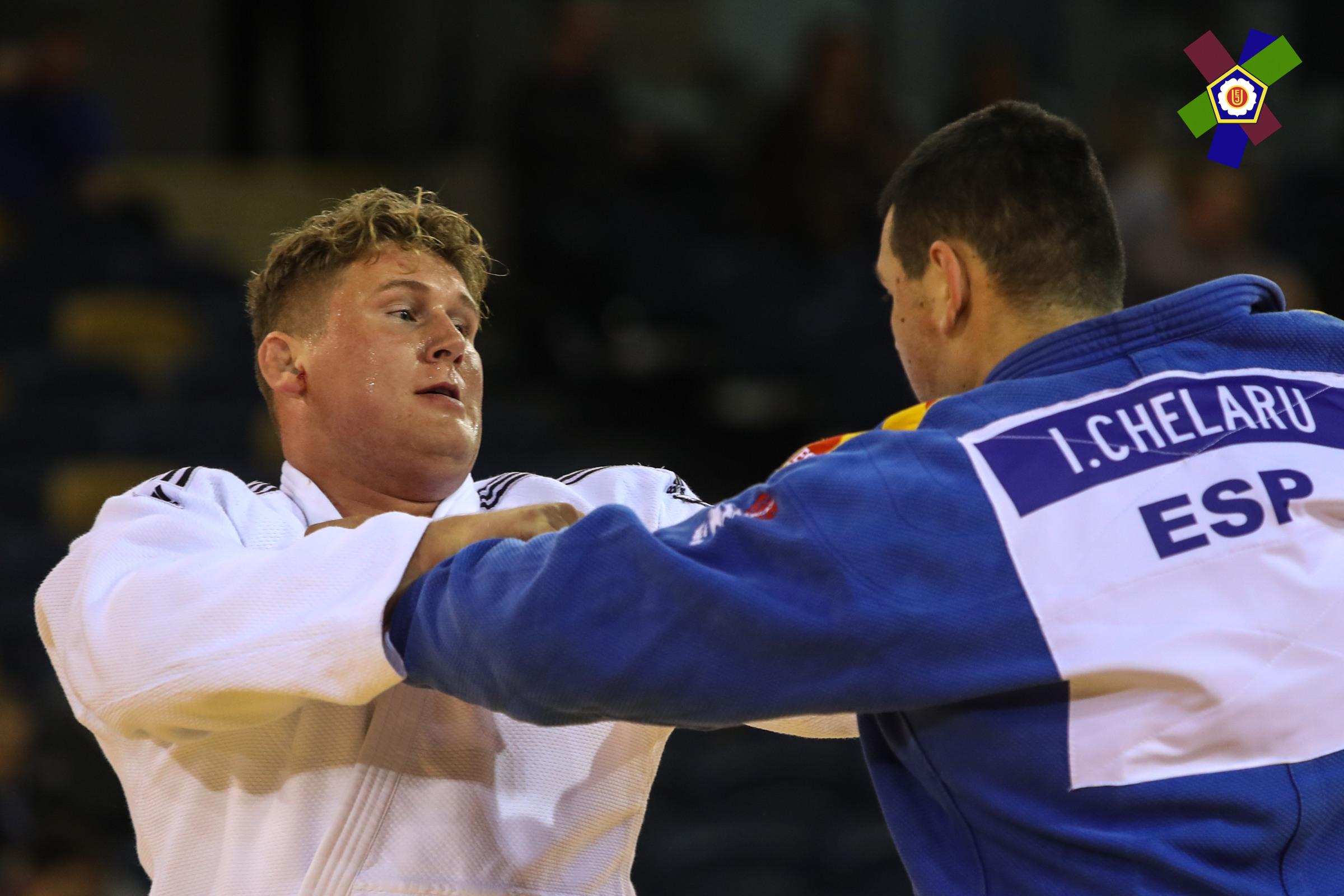 Ilona LUCASSEN (NED) -78kg Gold Medallist
LUCASSEN came in strong today, her first contest ending in under a minute and a half as she instinctively followed her opponent to the ground after a weak attack and applying shime waza. With the initial contest out of the way, the Dutch athlete made her way confidently through her subsequent fights.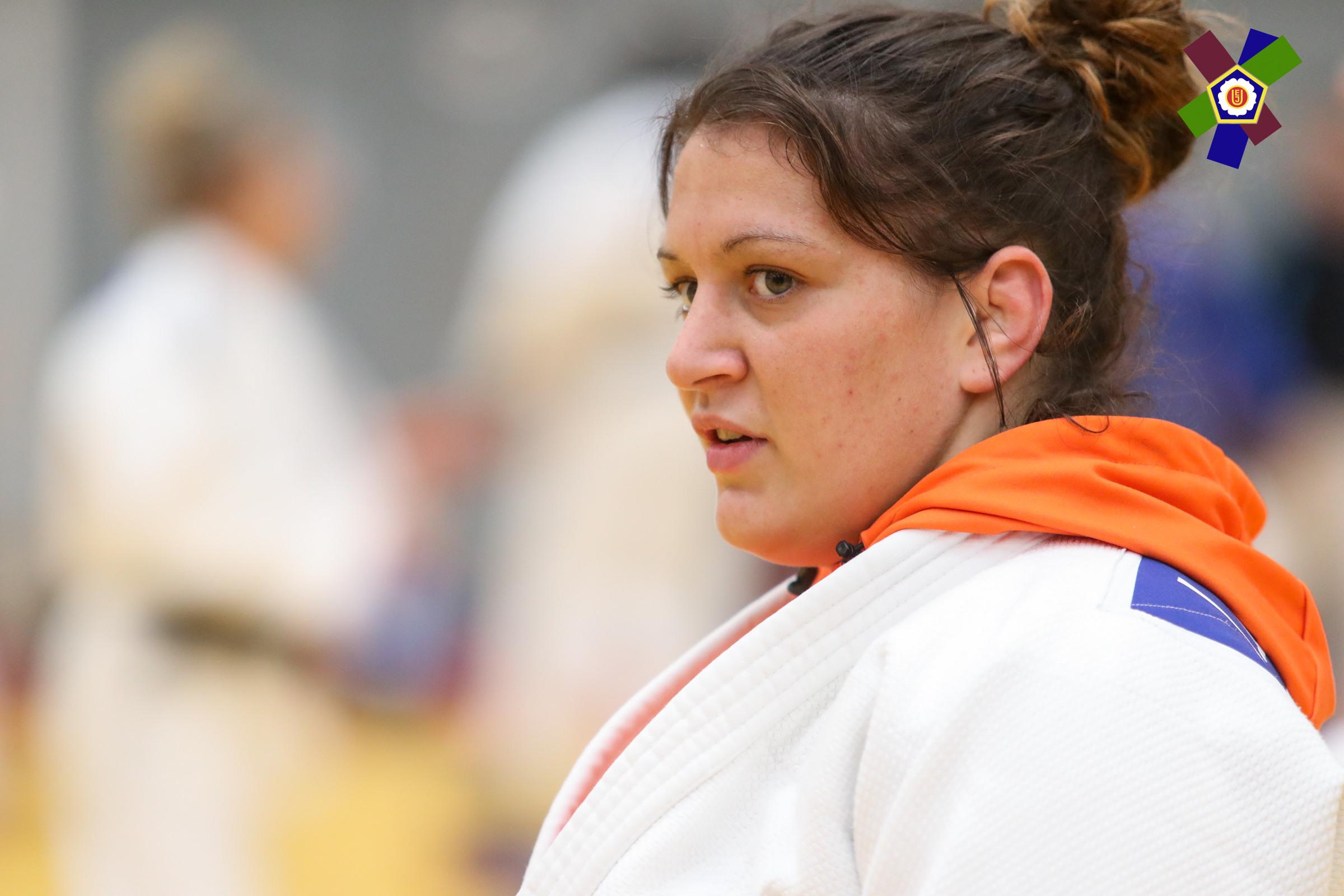 The -78kg athlete looked very strong physically and mentally today, we asked how she was feeling in the warm up this morning and how she had prepared for today,
"I am strong now, I suffered an injury so this was difficult to come back from but I've worked hard and now this is my first year as a senior. I don't usually fight so well with plans but I'm getting used to it, I practice very hard on the tatami."
The final contest against LUDFORD was a difficult one which ran the four minutes, but LUCASSEN, used her ashi waza managing a waza ari score by throwing with a timely de ashi barai.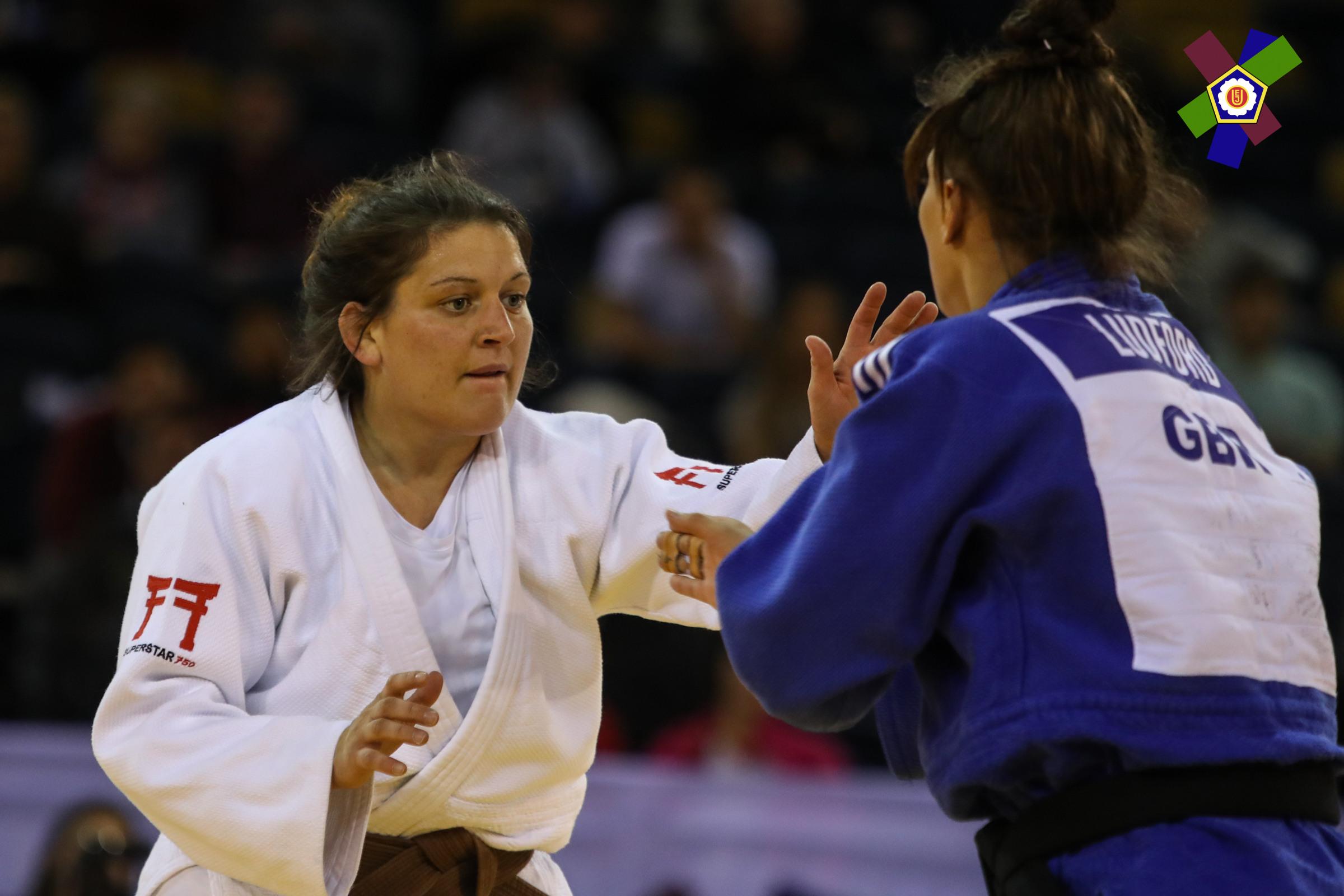 LUCASSEN has now earned her second European Open gold medal, following Minsk earlier this year. After her success in Belarus, she did not expect a second gold. Prior to 2018, she hadn't made a step on to the senior circuit but has come in confident and with the ability to top the podium. We asked what she felt has made her so successful,
"I am very happy with my result and performances but I didn't expect it. I don't know how I did it but I did. There were stronger competitors here than in Minsk. In 2016 I started training in Papendal, I train with the best people in the Netherlands, this is my time."
The Dutch team has a wealth of talent across the board which was noted in the World Championships only last week as they took a silver and a bronze in the -78kg category. LUCASSEN really has some of the best training partners, allowing her to transition well in to senior competition.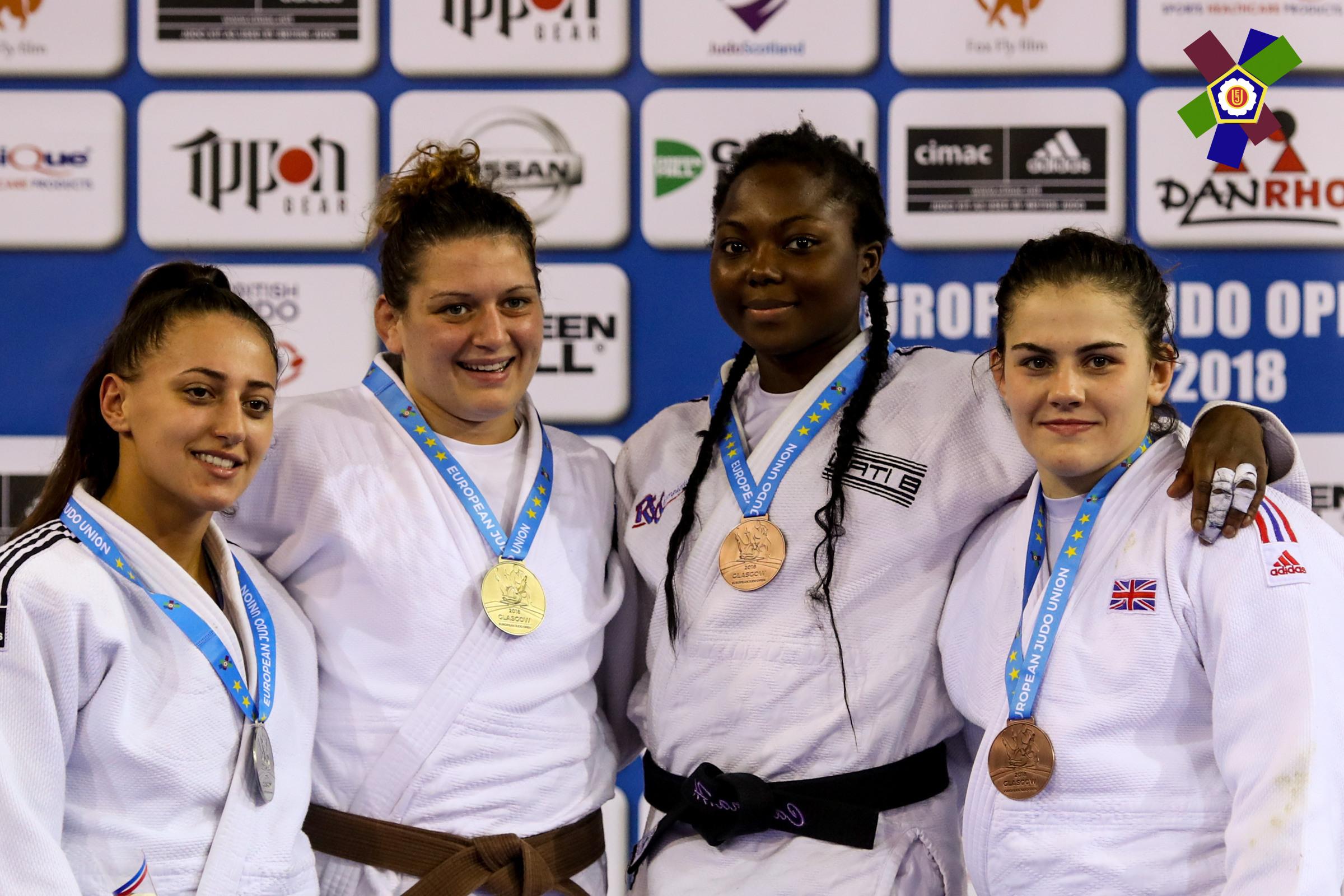 We will next see Ilona LUCASSEN in the u23 European Championships in Gyor, Hungary and she is hoping to take home another gold. Though the future is not set in stone, the young athlete is hoping for an opportunity in a Grand Prix or Grand Slam to test her abilities on the world stage as well.

Shelley LUDFORD (GBR) -78kg Silver Medallist
Before the tournament started, LUDFORD did not see herself in the final of this senior tournament. The British athlete looked both mentally and physically strong on the tatami today in the -78kg category that she moved in to last year. Looking comfortable in this new weight class, we asked how she was enjoying it,
"my weight is slowly going up, I'm definitely getting stronger but I could feel that in my final contest, she (LUCASSEN) was much stronger than me and could move me round easily. I am feeling a lot more comfortable in this weight, I am really happy with todays performances, it was my first senior European Open, so I wasn't feeling any pressure or any nerves."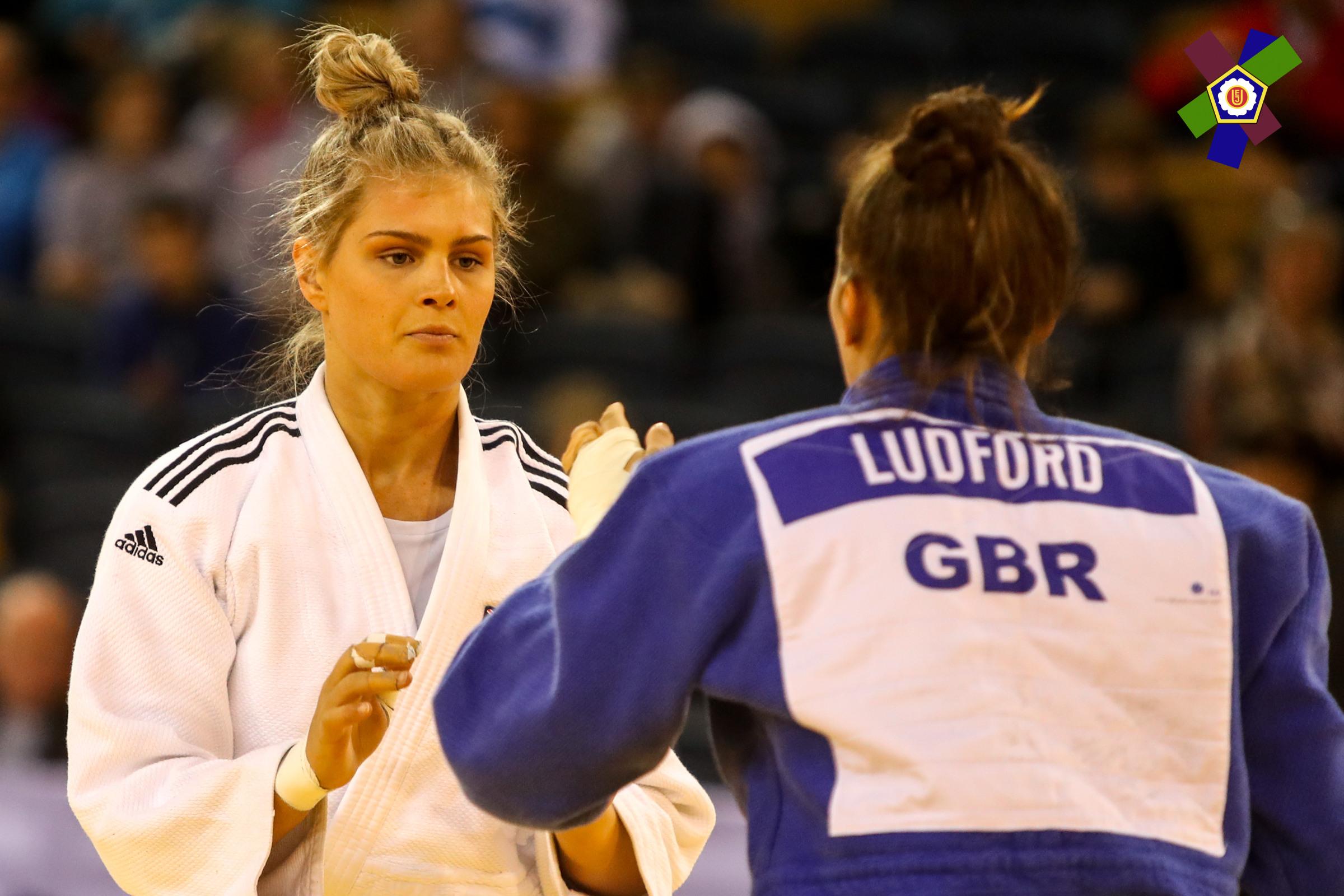 LUDFORD was of course talking about her hard fought contests, multiple finishing in ne waza. She spends a lot of her technical session time on her ne waza where she extremely strong and feels confident she can finish contests. As well as the technical preparation, LUDFORD has a plan going in to her contests,
"I work on my strategies of gripping up, having the first exchange and leading the contest, me just doing my own judo today really worked for me and I didn't see myself in the final, that's why I was so happy when I beat the Hungarian (MESZAROS Anett) in the semi final."
The junior athlete was composed in her contests today, using her planning and tactics to map out her fights. LUDFORD is used to competing at junior level so the experience here was invaluable to begin transitioning on to a senior platform, giving her all and not overthinking was definitely part of her success today in Glasgow.
Next for the British athlete is the Junior World Championships in the Bahamas, we hope to see another European final on the World stage.
By Thea Cowen
Judoka
---