The total number of 32 gold medals were presented during the first day of the 2016 Veteran European Championships in Porec, Croatia. Amongst all, France and Russia equally won 5 gold medals whilst Italy closely following with 3. Winfried REX (GER) was the eldest competitor of the day. With the age of 76, he finished 3rd place in the combined, M9/M10, +100kg category. For the feature, an early birthday present with a fantastic set of judo skills was delivered by Vladimir MALKOV who will be celebrating his 65th next week.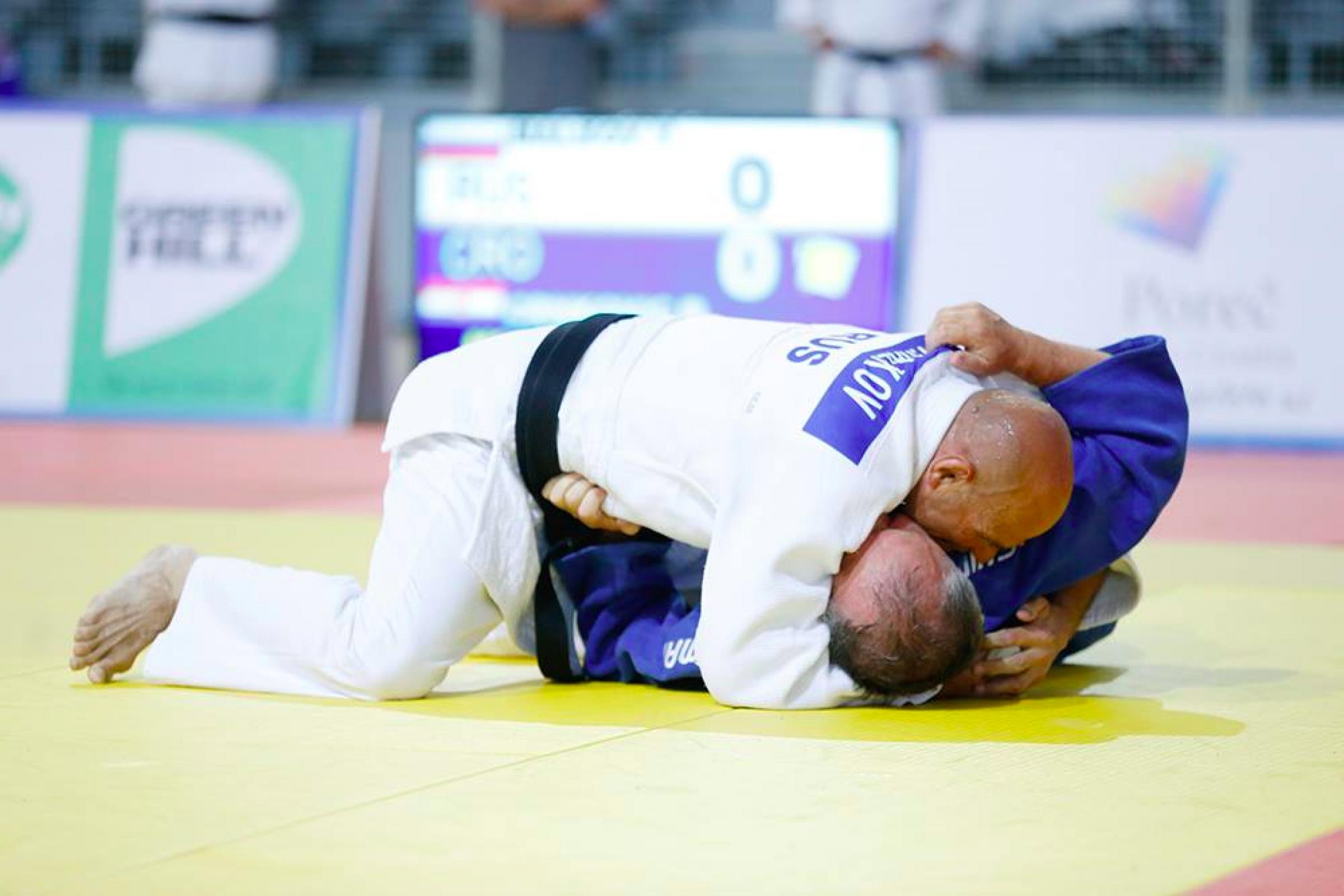 Malkov had the total number of four contesst, which of all, he won by Ippon. "My hardest contest was my second fight today against my Croatian opponent, Borivoj CRNKOVIC. He was not only incredible strong but he was also from the host nation which we know it can be a massive plus. Luckily, I managed to win the contest with an osei-komi-waza."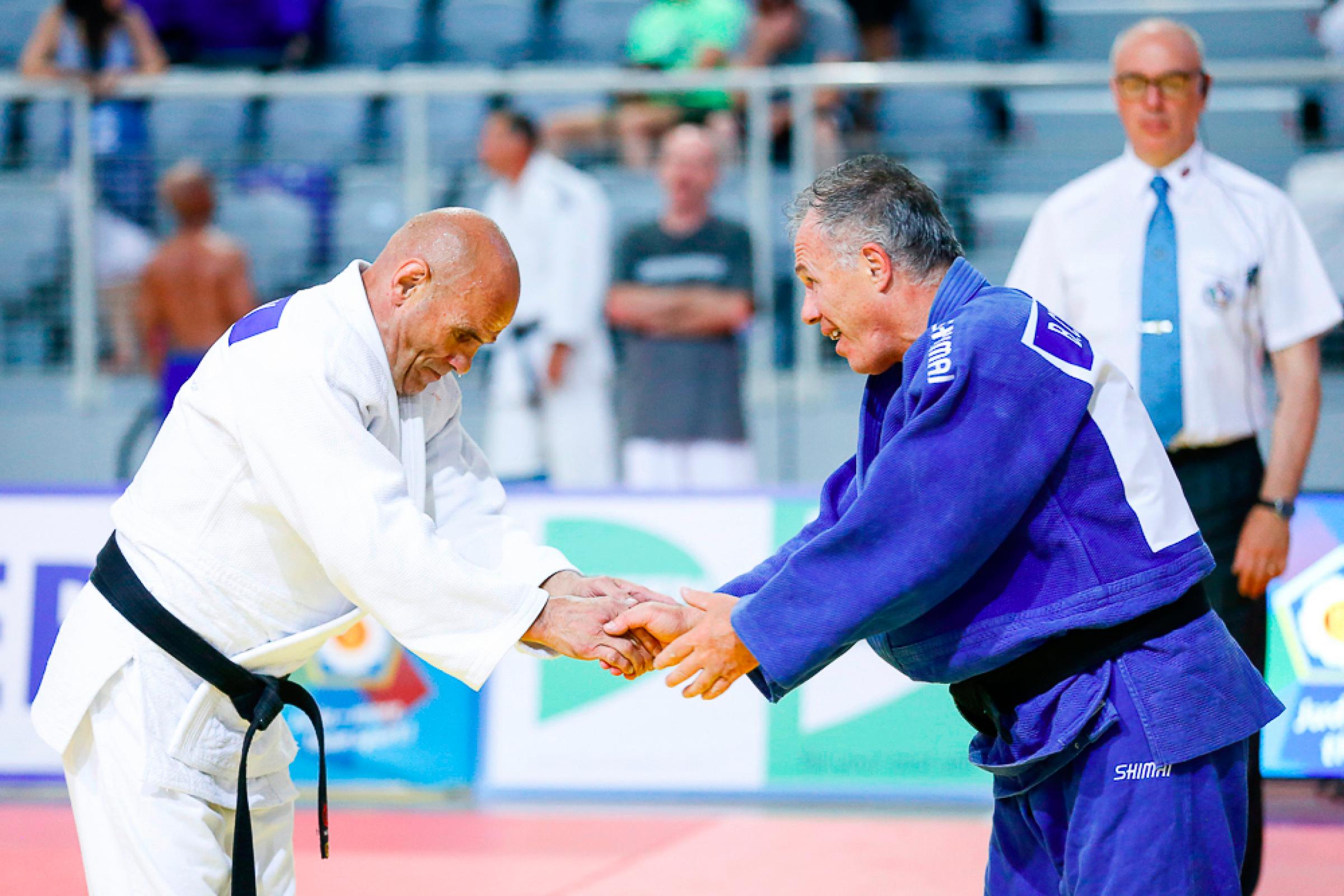 "Winning my 5th European title is very important in many ways, but mostly because of the fact that until today I am working as a coach at 'Olympic Reserve Judo Institute' in my home town, Cheboksary. So for me to return with another gold medal is very important. It will give motivation and to encourage my students", he continued.
After a little rest, Malkov will begin to prepare for the Veteran World Championships which will be held in Fort Lauderdale in November. What is the ultimate limit for the Russian veteran? "I am a father of four and a granddad of four also. Most of them are doing judo and as long as I can, I will continue judo and continue being a good example for my family as well as for my students."
The second day of the tournament will start at 09:30am (CET) with the following categories: M3, M4. You can watch all the action live online via our website.
---