The first day of the 2017 European Club Championships saw all male team contenders battling for the glorious gold in Wuppertal, Germany. By the end of day one, Team Edelweiss (GRO) was able to celebrate their victory.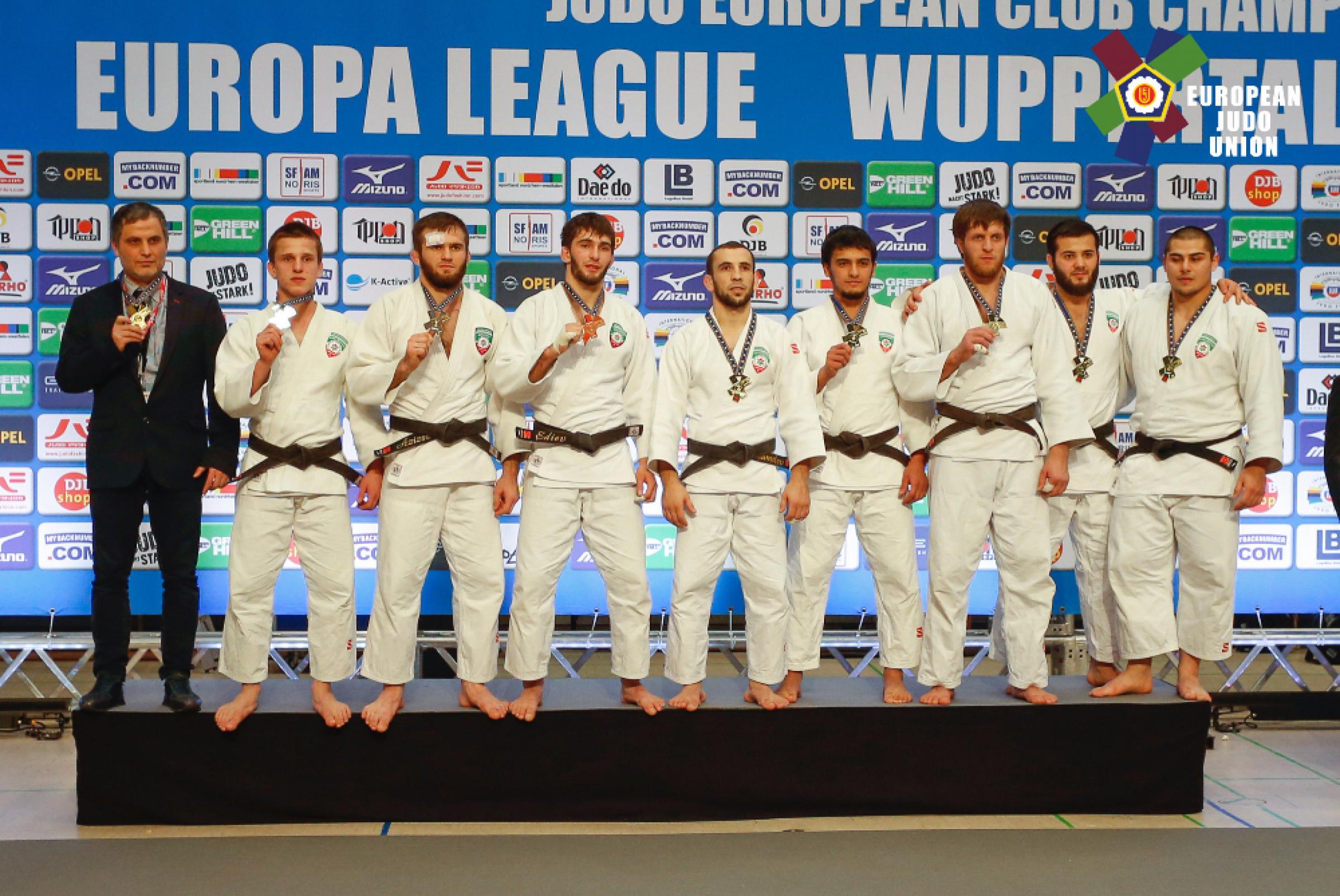 Gold Medal: EDELWEISS (RUS) – Carlos Ferreira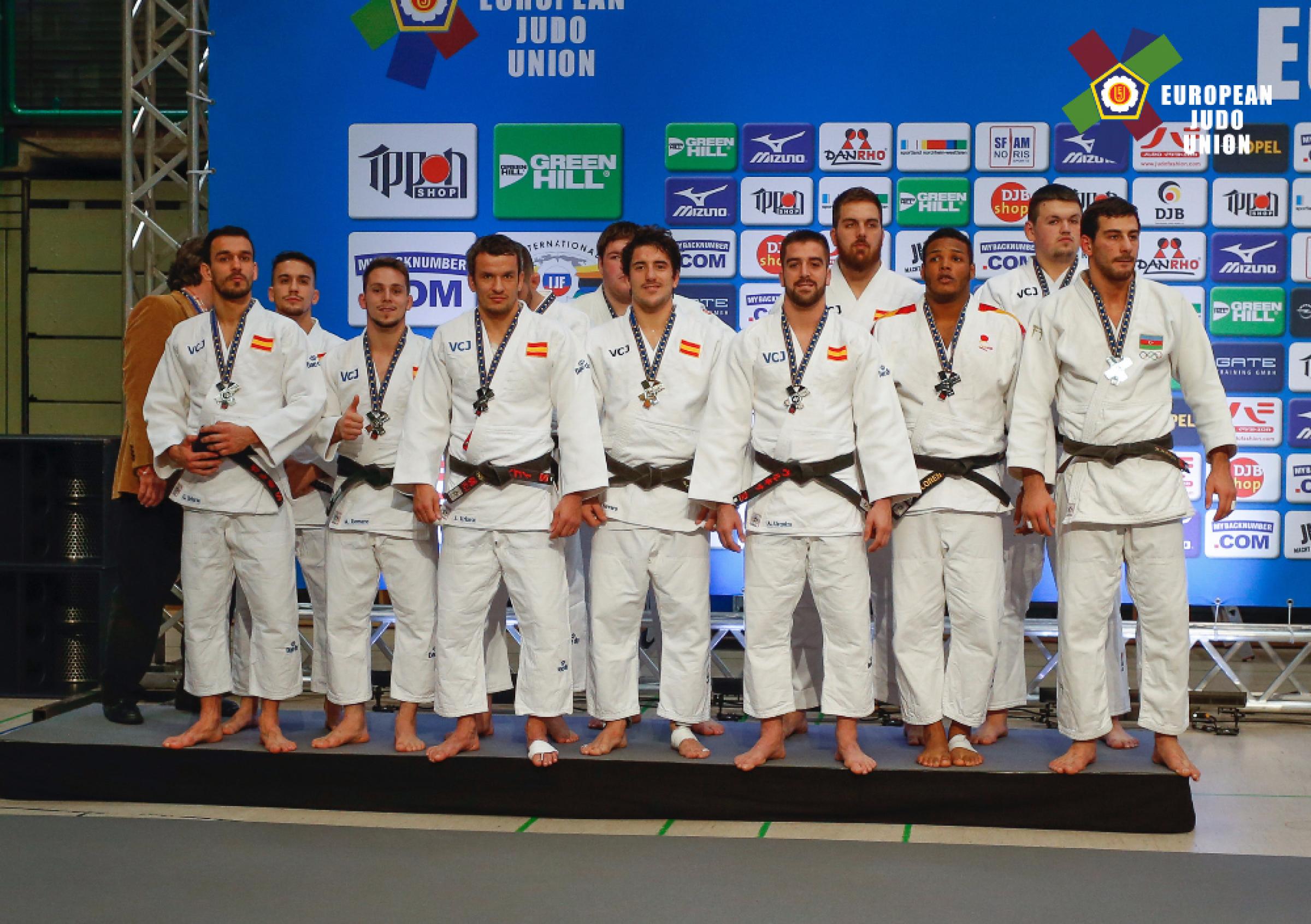 Silver Medal: CJ VALENCIA (ESP) – Carlos Ferreira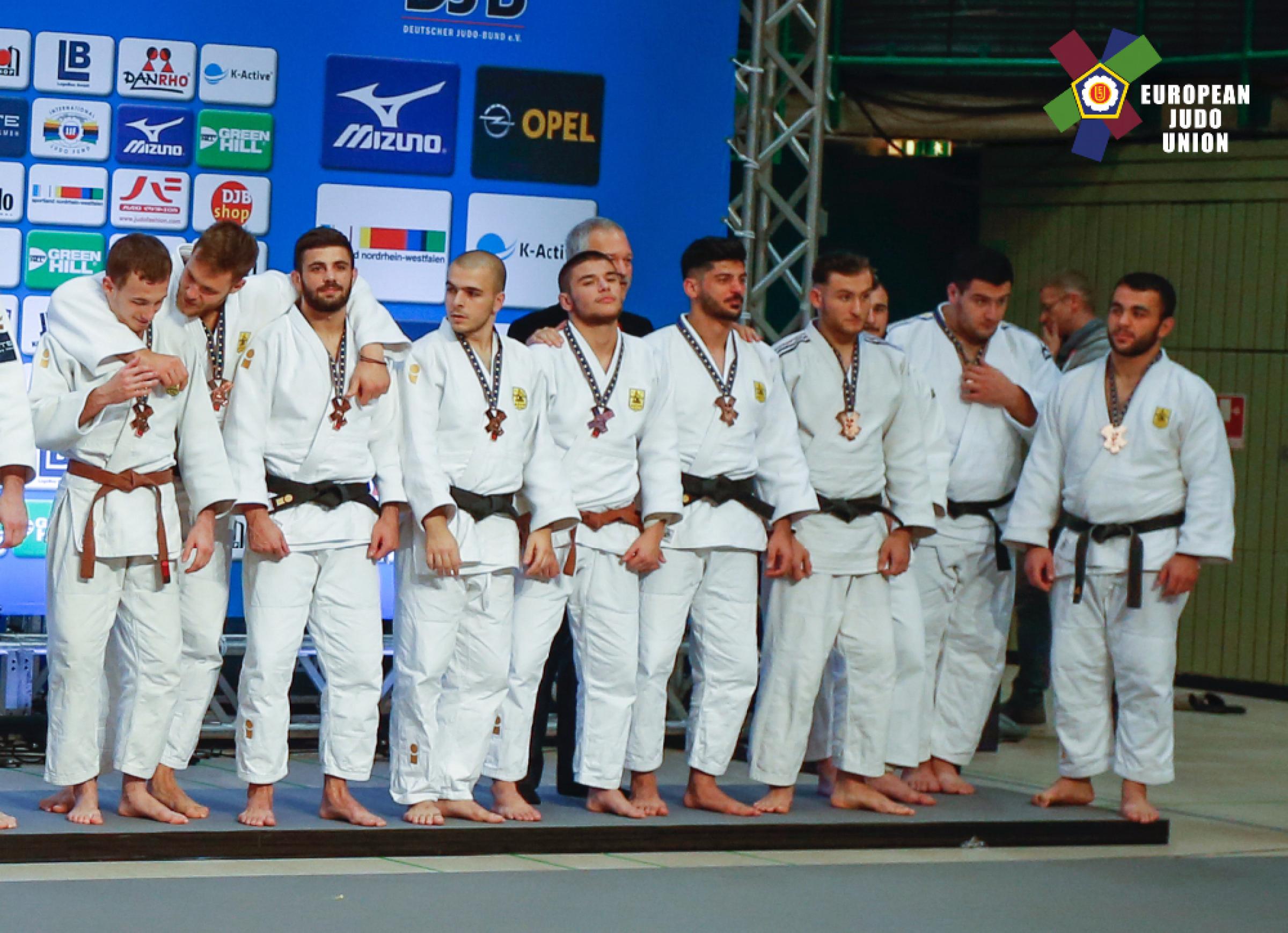 Bronze Medal: ARIS JC (GRE) – Carlos Ferreira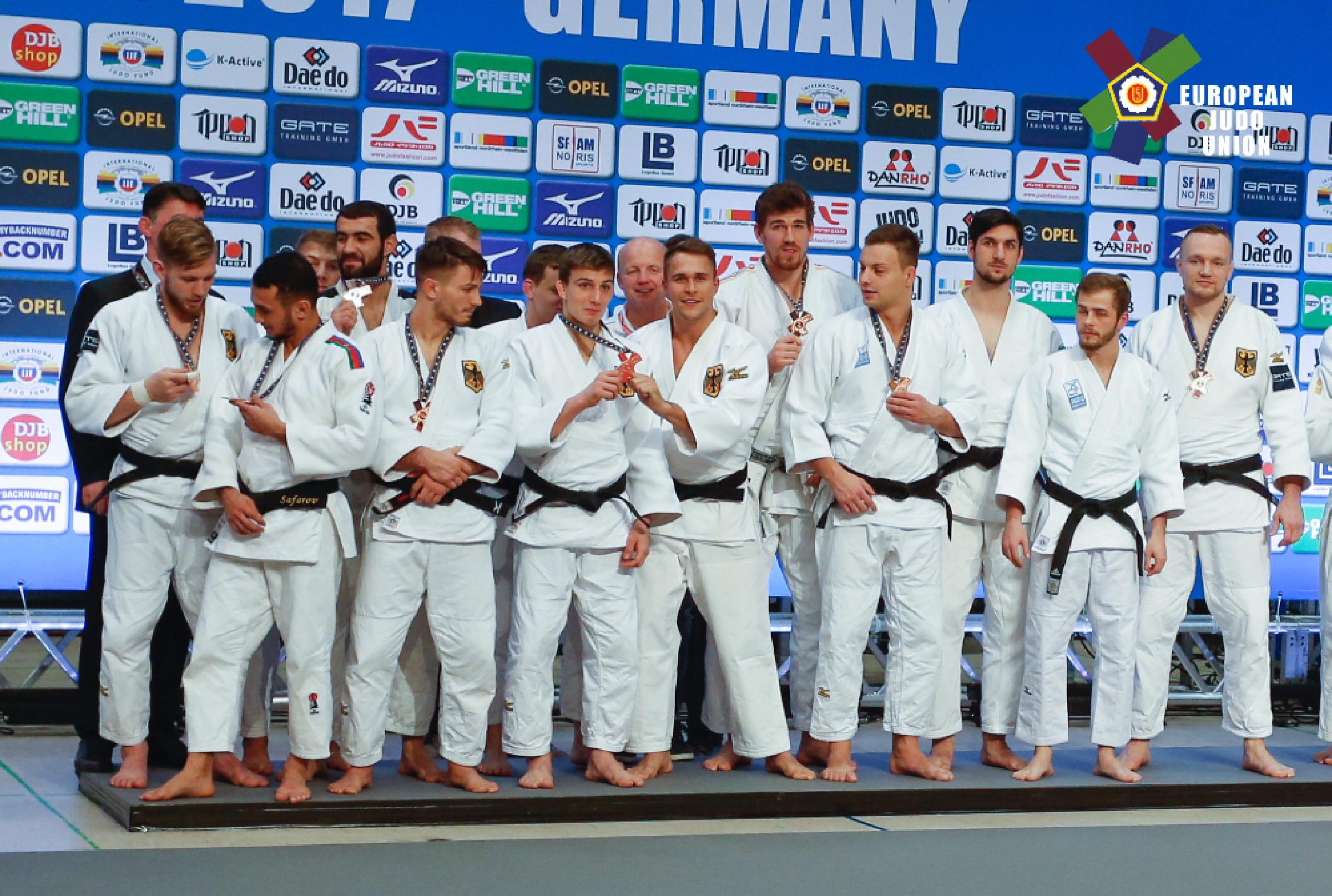 Bronze Medal: HAMBURGER JT (GER) – Carlos Ferreira
On route to success, GRO first over come home favorite, Hamburger JT (GER) by a 4:1 win. In the semi-finals, GRO met Aris JC from Greece. The Greek team was made of a mixture of Greek and Georgian athletes; however, this was still not enough to defeat the Russian team [GRO], who cleared away to the final by a 5:0 ending. The final brought together an unexpected match up with underdog, CJ Valencia (ESP). On route to the final, the Spanish team overcome first Sucy Judo (FRA), then JC Grand-Hornu (BEL) before upsetting Boets (RUS). Team VAL continued to shine with a tight match up against eventual winner, GRO, in the final. The pressure was on Iurii Krakovetskii, who fought under team VAL, yet had to bow off in defeat against Tamerlan Bashaev who won the decision-making score for GRO to win the men team title of ECC 2017.
INTERVIEW: SULTAN MAGOMADOV – Edelweiss Coach
How does it feel to be European Club Champions for 2017?
"I feel it was a long and hard preparation to the European Club Championships here, so It feels great, we have come a long way."
Did you know at any point today that you would have a real chance for gold?
"Our deciding factor was winning in the second-round contest against Hamburger Judo Team. They were a strong team with a lot of experience, it felt like final. Our players had to be clever and use their brains."
Did you have any significant tactics in the final against Club de Judo Valencia?
"Yes, because we know their fighters very well. So we put in the team that were best suited."
What is next for Edelweiss, Grozny?
"We will go to train in Japan in February, and of cause look towards getting on to the top of the rostrum at the Golden League next year."
---
Playlist
Judoka
---