Over the course of the two day EJU Referee and Coaching Seminar which was held in Coimbra the past weekend, much was addressed, and although the education side is of great importance, for the EJU Coach Commission members, they feel like they can voice their opinions and be heard.
Acting on behalf of coaches and athletes, the EJU have a Coaches Commission made up of seven members with Shany HERSHKO (ISR) standing as Coordinator. Present in Coimbra were national coaches of the French, Italian and Portugal teams; Christophe MASSINA, Francesco BRUYERE and Pedro SOARES.
The role of this position is essential in order to communicate the needs and opinions, not only of the coaches but of the athletes as well. Massina explained,
We organise meetings for the perspective of judo and try to find a good cooperations with the referees, it is important to see the side of the coaches and athletes and also the side of the referees to find a good way for the judo.
The role of the commission is to discuss issues with all the countries and all of the styles of judo, talking about rules and pressures on the athletes during the competition. For example for judogi control, weigh in, to find a good way for them.
Bruyere echoed this opinion,
We try to have a voice for all the coaches and communication with the referee commission and IJF, EJU. You know sometimes the coaches feel separated on the other side of the tatami with the athletes in the middle. We have to do our best for the athletes, every time we teach to the athletes, it can be difficult to understand decisions because they make it without our opinion. We want to have the opportunity to participate in that decision and have the chance to be heard.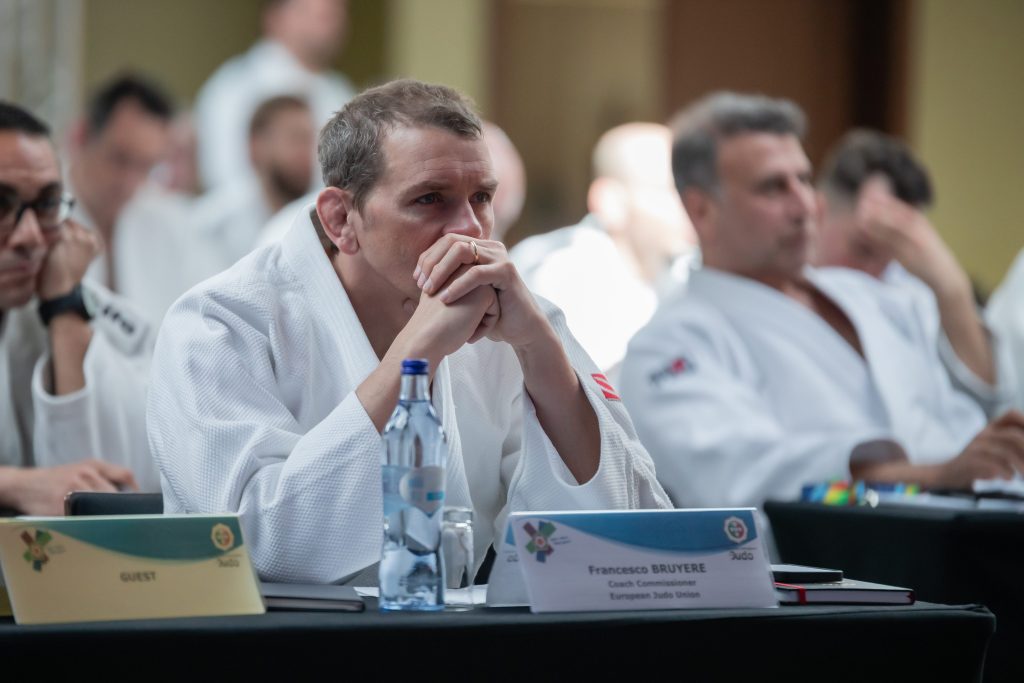 We need to be able to explain decisions to the athletes and know the right way to fight.
We have an agenda to discuss points with them so now we feel heard. It is good to come here or follow the streaming online, sometimes we have different opinions but we are getting the chance to learn and talk about it. I would invite all coaches to participate to create a bigger voice.
For those who missed it, the seminars can be found online;
Day 1: EJU Refereeing & Coaching Seminar 2023
Day 2: EJU Refereeing & Coaching Seminar 2023
Also, there were 223 video clips discussed, all are available on Google Drive:
Click here to download video clips
Author: Thea Cowen
---