Next week we will see the junior athletes from around the world come together in beautiful Olbia, Italy for the Junior World Championships 2021. All 14 of the Junior European title holders from Luxembourg will be present to do their best to claim both titles in the same year but they will be fighting off stiff competition.
The individual event will be held over four days with the fifth hosting the mixed teams event. Over 500 athletes will descend upon the coastal city in Sardinia, unfortunately due to the continuing pandemic there will not be any spectators to witness the talents of our future Olympians however as always the live stream will be available at live.ijf.org. Of the 508 athletes currently entered, an incredible 287 are from the European Judo Union, it is also worth noting that all of the #1 seeds are representing the EJU.
On Tuesday 5th of October, the draw will go ahead at 14:00 local time and it will be decided what times the competition will start each day, but the final block time of 16:00 on all four days has already been confirmed in the Geopalace.
Of the women, we can see all the usual suspects in regards to the junior elite entered in the seeded positions, however we were missing one of those in the Junior European Championships this year and that name is OZBAS Szofi (HUN). The -63kg athlete has already been sent on to the senior circuit, and not just the European one, but the IJF tour, even competing in the World Championships at senior level this year where she placed seventh. However, it was a different performance in Hungary in 2020 for the first Grand Slam following the pandemic where she took an impressive bronze medal.
Ozbas already has Junior European and World titles but at only 19 years old, she has time for more and will be a major threat in this category.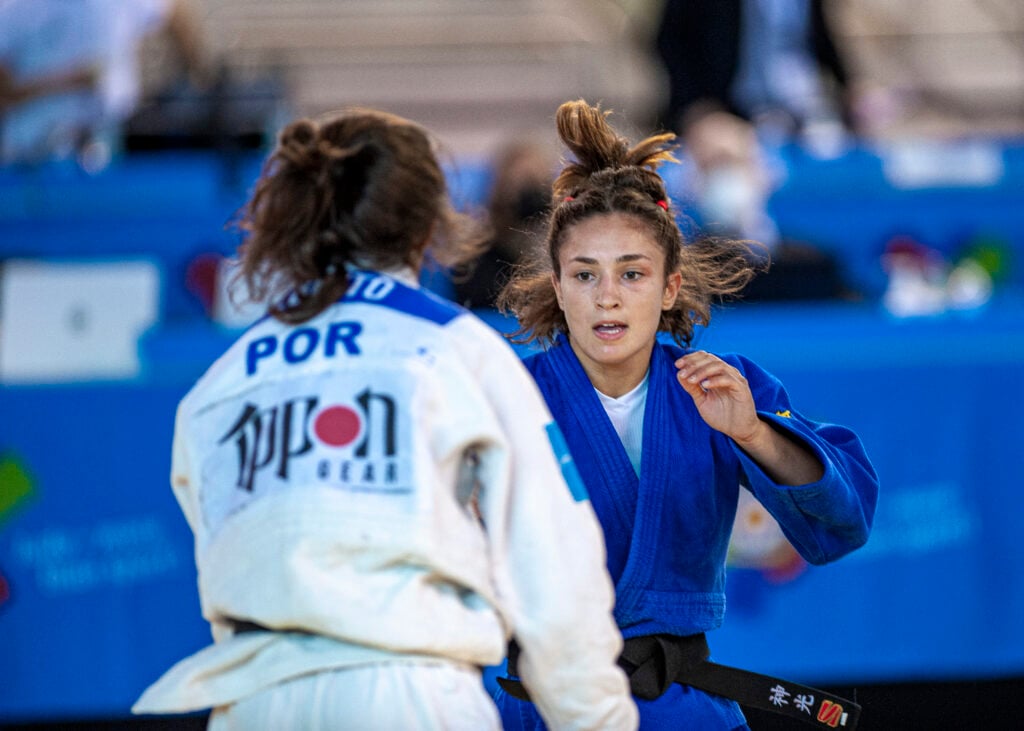 The representing nation of Italy will present to us 15 athletes who will push for their chance to take glory at home. It was only Assunta SCUTTO who is the #1 seed in the -48kg category who managed to secure a medal in Luxembourg but perhaps with the spirit of home on their side, the strong women's team can earn some more.
Author: Thea Cowen
---