It is with great sadness and regret that we inform the judo community of the passing of one of our own, referee Žygimantas Rybinas of Lithuania.
The Lithuanian judo community was deeply shocked of the sudden death of the famous judo judge of the country, Žygimantas Rybinas.
The 30 year-old lost his battle against cancer and will leave a deep imprint, not only in the hearts of the judo community.

Žygimantas started judo as a child, in 1996 and he has always remained loyal to his sport. He achieved sports victories not only on the tatami, in 2016, he passed his IJF-B Exam in Lignano, Italy in 2016 and was a candidate for the next IJF-A Exam. He worked in different tournaments organized by EJU.

In 2018 he established the Lithuanian Judo Judges Association and became the chairman of it. Last year he was awarded with his 3rd DAN for his merits of judo sport. The name of Žygimantas was mentioned among the 30 best EJU judges, his final competitions were European Open events in Bratislava and Warsaw early in 2020.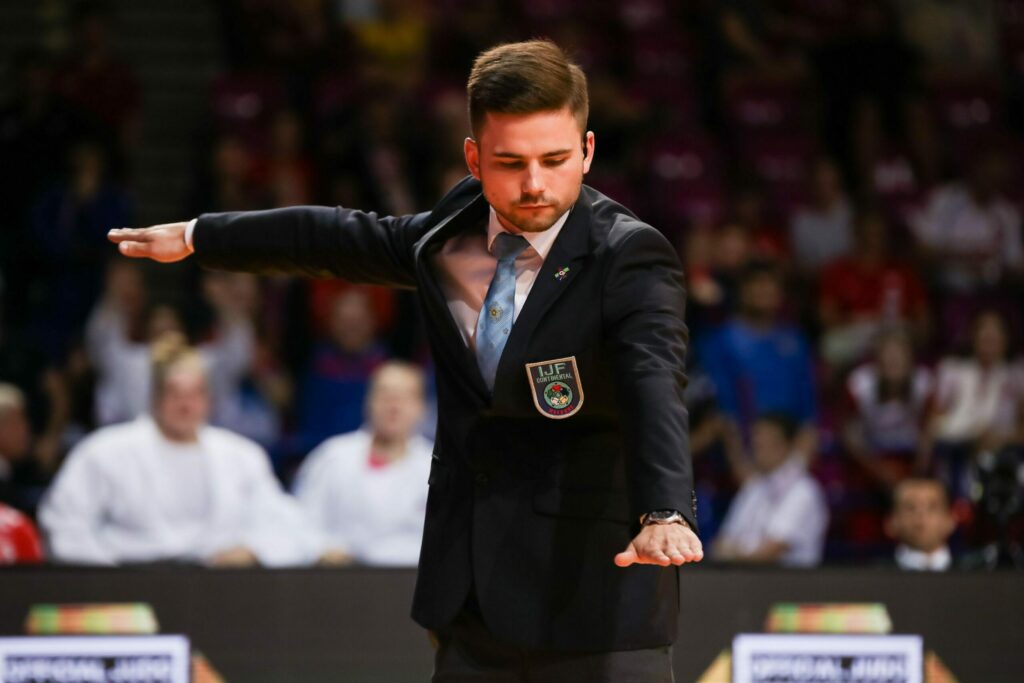 President of the European Judo Union, Mr Sergey Soloveychik announced,
The entire European judo community and Refereeing family are deeply saddened by the sudden passing of Mr. Žygimantas Rybinas, a talented international referee, a very good and kind person.
Please accept our condolences and most sincere sympathies on behalf of our European Judo Family to the Lithuanian Judo Federation, the family of Žygimantas and his close ones. Remembering his wonderful personality will forever remain in our hearts.
Our thoughts are with his family now. Žygimantas will be missed.
Žygimantas in passed his IJF-B Exam in Lignano, Italy in 2016.
EJU Referee Director, Alexander Jatskevich continued,
As you can see, he was a very successful and talented young referee with great prospects for the future. Besides, he was a very kind and social person who was very much respected by all colleagues and fit perfectly in the group. He will be missed enormously.
Author: Thea Cowen
---