President Sergey SOLOVEYCHIK took part in a high profile meeting with the Ukrainian Federation, discussing important future plans, including the hosting of international events.
The President of the European Judo Union, Mr Sergey Soloveychik held a meeting with the leader of the Ukrainian Judo Federation; President Roman NASIROV, First Vice President Vadym PAVLENKO, Vice President Oleksandr NAGIBIN, National Coach Mykhaylo RUDENKO, Head Coach Vitaliy DUBROVA and Executive Director, Vitaliy ROZENKO.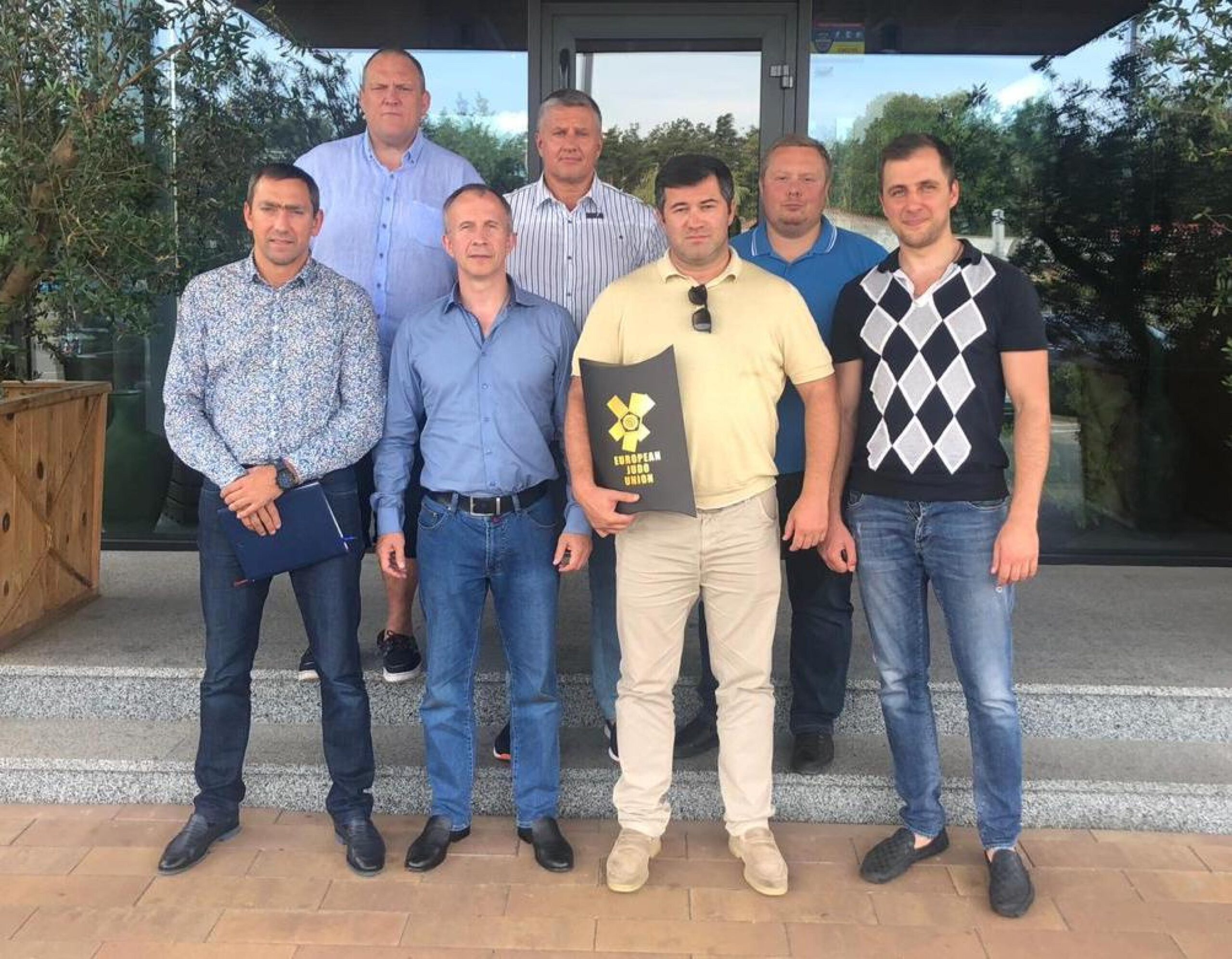 In the capital of Ukraine they discussed the development of Judo in Kiev and the rest of the country and the main tasks of organising competitions on an international level. NASIROV spoke,

We are very pleased that the EJU Pesident, on the eve of the Judo World Championships to be held in late August, took the time and visited us. We discussed issues of further development of judo in the world and Ukraine. We are hopeful that together with the EJU we will have the possibility to host international events in near future in Ukraine.
The distinguished guests also visited the leading judo school 'Young Spartacus'. SOLOVEYCHIK noted the high level of training of Ukrainian athletes and the professional structures of the Ukrainian Judo Federation.
---