A budding star for the Georgian Judo Federation is 18 year-old Giorgi SARDALASHVILI. In 2021, the -60kg athlete first took silver in the Junior European Championships before advancing to the Junior World Championships and topping the podium.
You'd be fooled in to thinking he had a major collection of results prior to this, but given his young age, he has very little experience competing internationally. In fact, he only had time to collect one cadet result in 2020 before jumping on to the junior roster and collected a gold in the Junior European Cup in Prague.
I started judo when I was 7 years old. My first club is called "Rustavi Judo Club" and now I train in "Judo Club Shevardeni".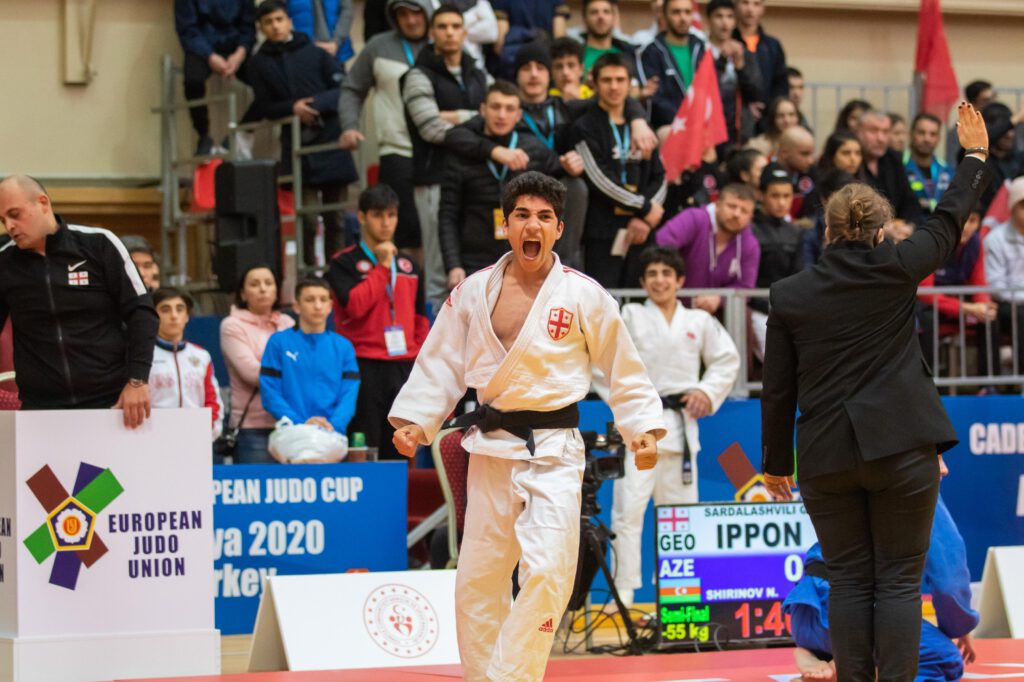 Since his fathers desire to get him in to the sport, he has developed at a significant rate, and when he first became the Georgian champion, he felt that it was in his future to champion elsewhere, much like his role model, Ilias Iliadis.
I first recognised the Olympic Games in London 2012 and now of course my aim is for Paris 2024. I think my biggest strength is the Georgian style and my power, but my weakness is in my Ne-Waza.
Again, still at only 18 years-old, he has plenty of time to improve and no doubt he will. The coaches of the Georgian Judo Federation share this feeling regarding their young lightweight. The 2021 EJU Male Coach of the Year, Lasha GUJEJIANI not only has great experience as a coach, but also as an athlete with world and European championship results.
The main thing is to be hardworking and healthy. With his added talent, it is all the good material needed, and like a good carpenter, it is in the skill.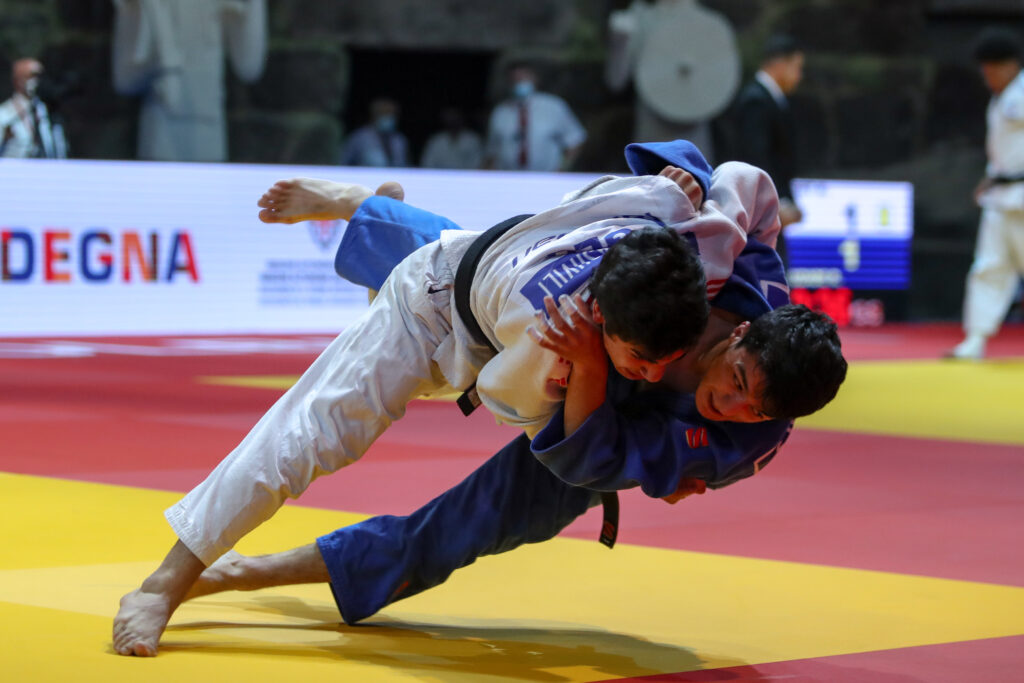 Judoka
Author: Thea Cowen
---