It would appear that Team Georgia have a whole new generation breaking through, despite the already young age of many of their high achievers and title holders.
We know the name Sherazadishvili and it had become synonymous with Nikoloz, the Spanish double world champion who originated from Georgia, however the name must now share the limelight with the 21 year-old, Giorgi.
At four years old, his father introduced him to the nation's beloved sport, there is no denying that Georgia have a foot hold in the judo landscape, using their traditional wrestling styles to their advantage on the tatami. In fact, Giorgi's father held a judo title in Georgia, as well as world and European medals in sambo. As the pieces of the puzzle come together, the young Giorgi's natural abilities begin to make more sense.
My father took me to this sport as he was a successful judoka in the past, besides I was a very active and energetic child and that's why I started to do judo. My first and current club is "Club Leader". I started training with Alexsandre Mamukishvili who is my private coach.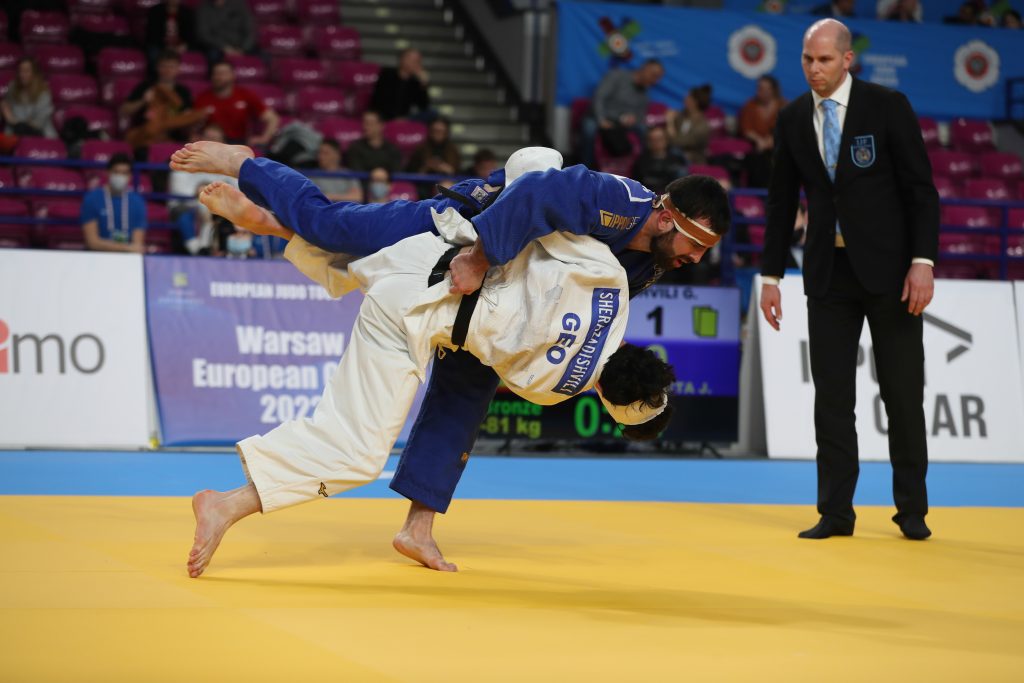 With so many to choose from, have any judoka, past or present had an impact on him?
To tell you the truth I have never had a favourite judoka, because there are many strong judoka in the world, especially in Georgia. There have always been and there are many sportsmen who I admire. I haven't got someone special.
With the main goal being Paris 2024 for Giorgi, he is dedicating his time entirely to his goal but only time will tell if he will be the chosen one for Georgia, already in a strong weight category with a stream of accolades from the likes of
I have always had a wish and aim to become a judoka, to commit to that lifestyle. Hard work, a lot of training and my love for judo supports my aim. I'd like to tell you that the greatest title for me now is the title of the World Champion [Junior, 2021]. That has given me great experience and the belief that I will be a champion in the future.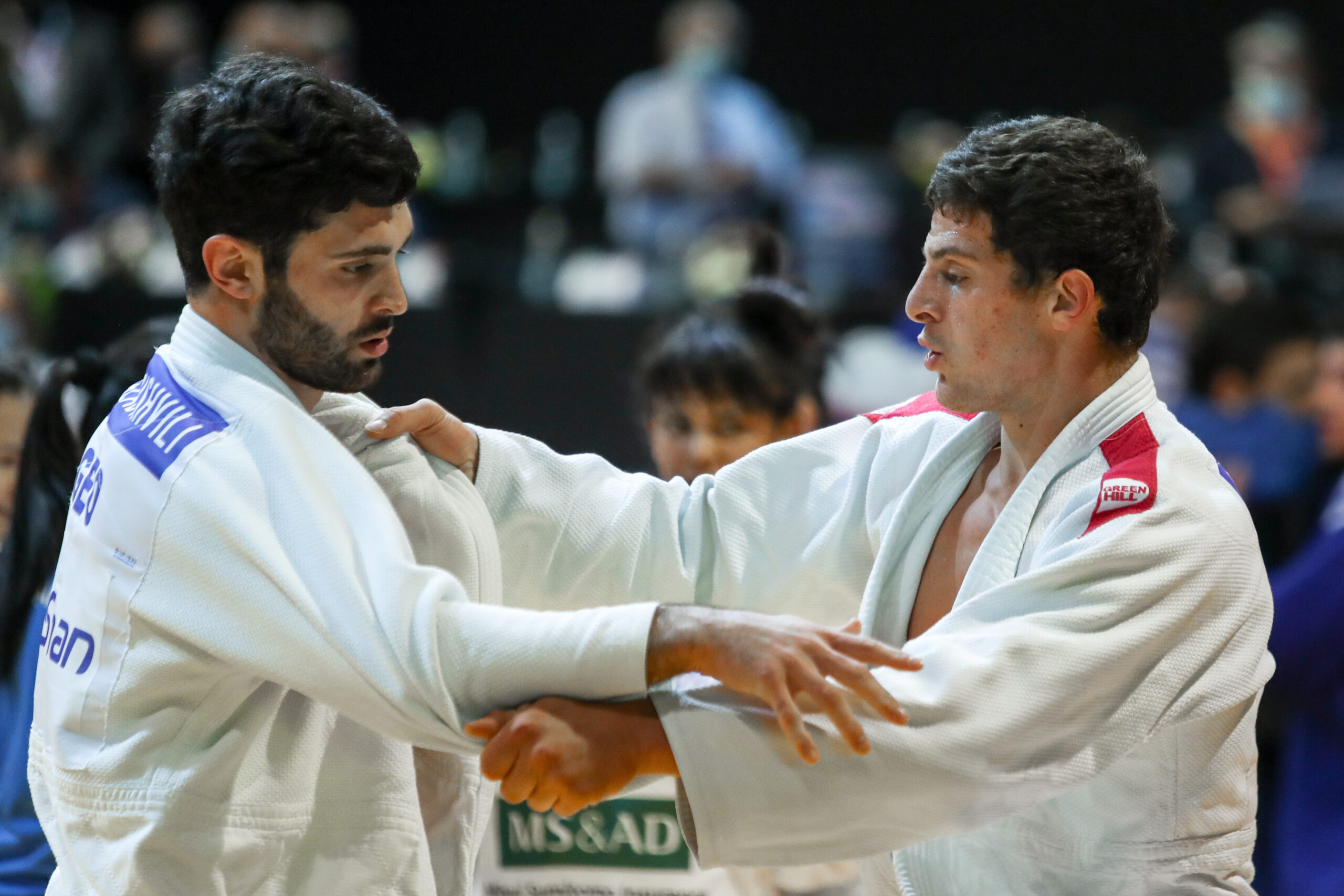 Junior World Championships 2021.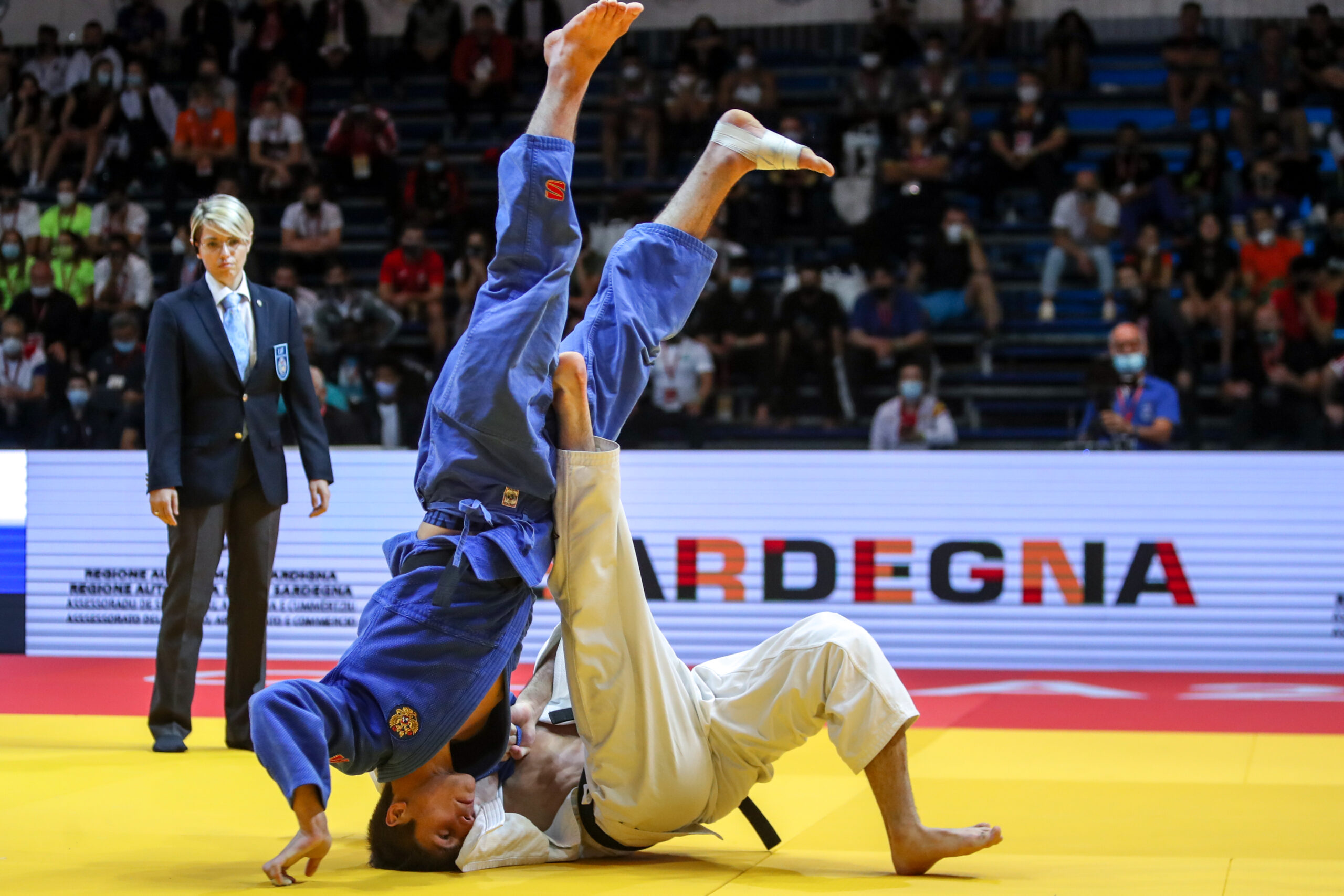 Junior World Championships 2021 final.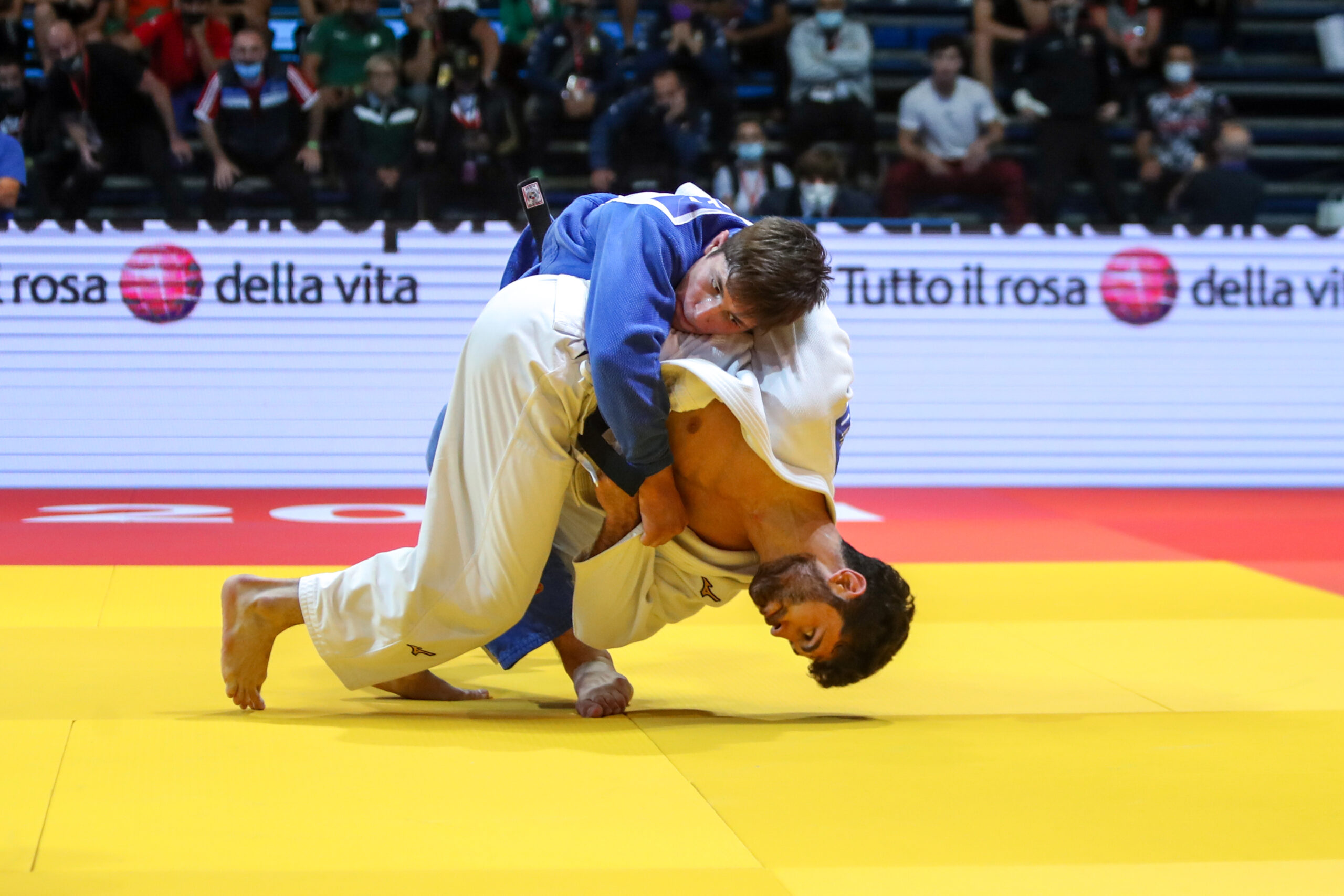 Junior World Championships 2021 final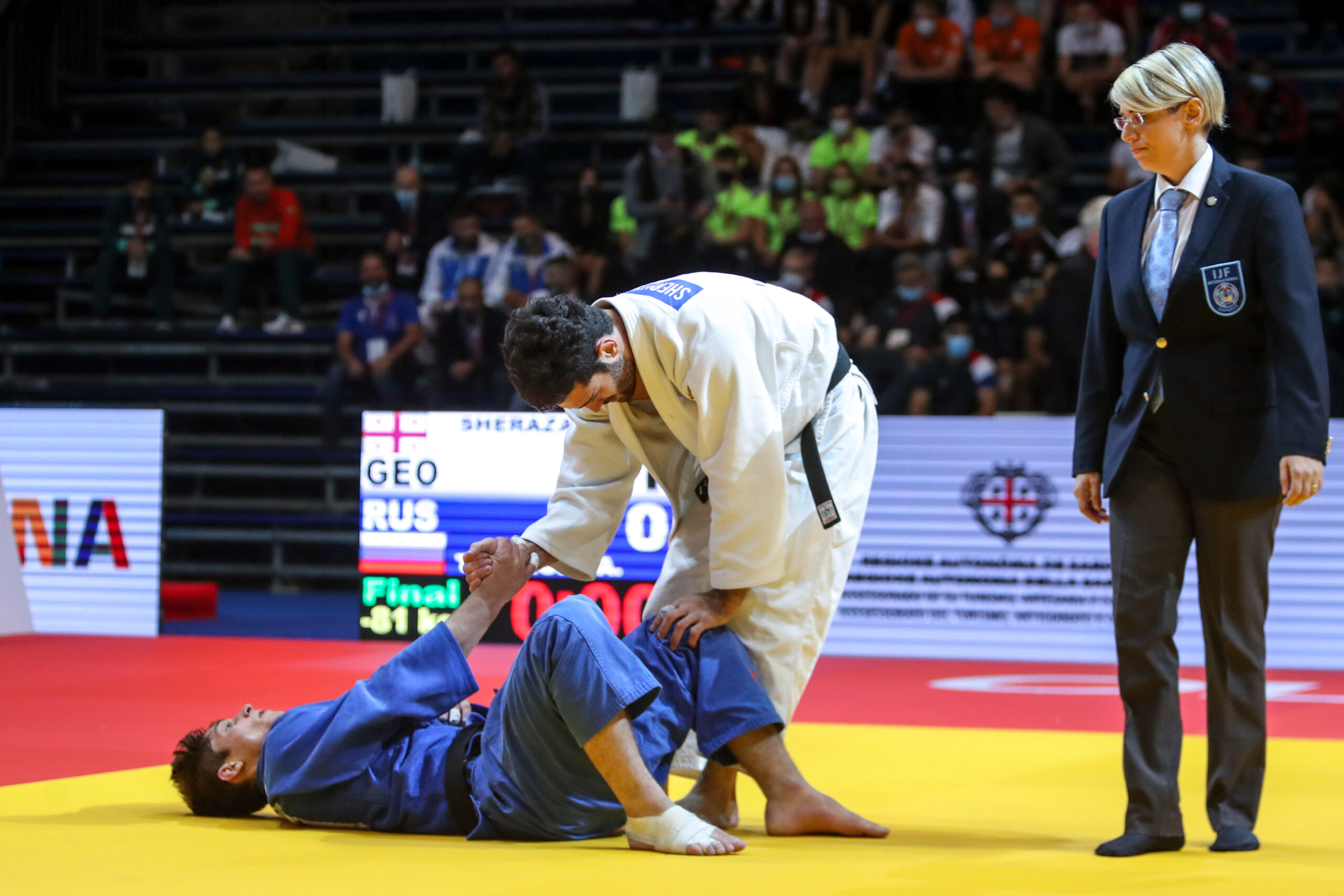 Junior World Championships 2021 final.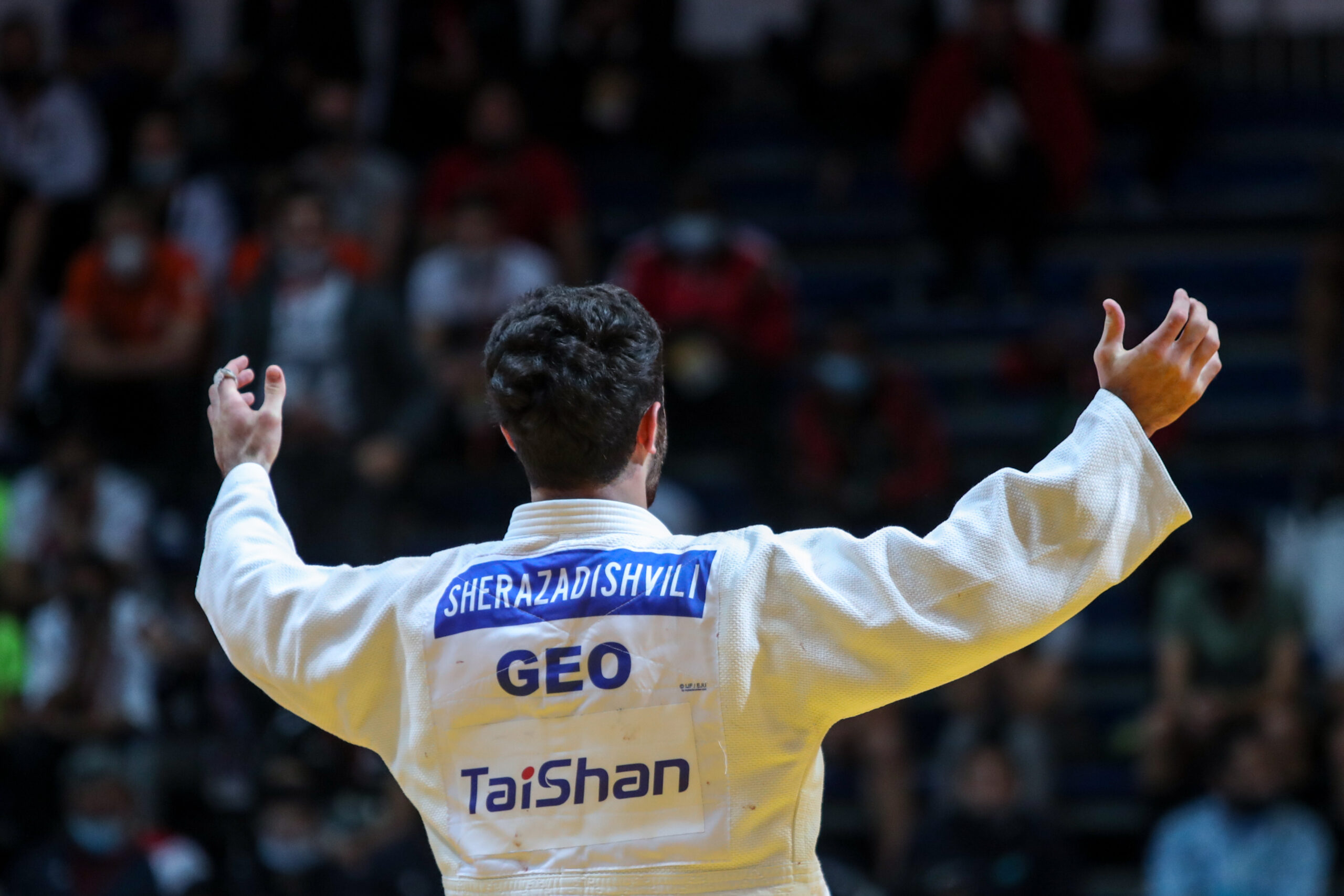 Junior World Championships 2021.
The life of a judoka can be a hard one and few can do it alone, but he attributes his family as a great support system who remain with him no matter what, they are a great motivation for him to achieve his goals. There seems to be a great future in store for the 'new' Sherazadishvili on the block, can he bring yet more glory to the name?
We don't have to wait long to find out as he will compete this weekend at home in the Tbilisi Grand Slam 2022.
Author: Thea Cowen
---