The Netherlands are known for manufacturing a strong women's team, especially in the -70kg and -78kg weight categories. Among their numerous cadets and junior entries, we have Joanne VAN LIESHOUT.
The 19 year-old has been impressing us for some time now, starting with her EYOF title in 2019 which has preceded multiple medals in European championship events at cadet, junior and U23 level. Last year she became the junior world champion in the -63kg category and at the beginning of 2022 set herself a new standard but winning the Grand Prix in Portugal.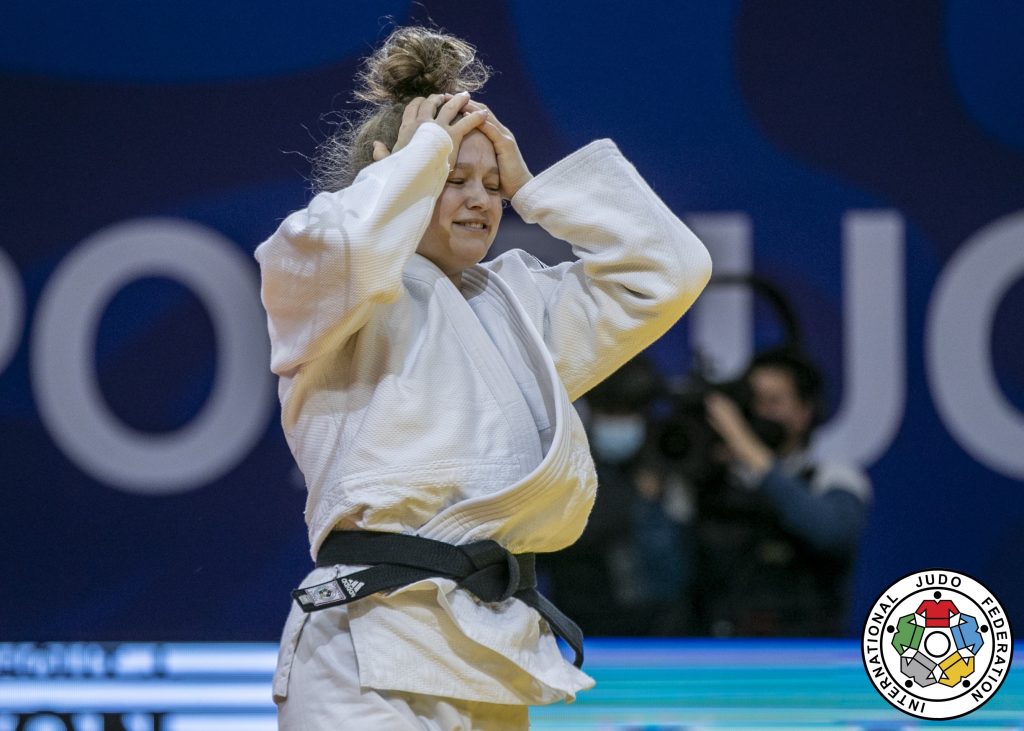 So who is Joanne Van Lieshout and how did her judo career begin?
I started judo when I was 5 years old in my hometown, the club is called Judoclub Lierop. When I became older I switched to De Hechte Band and a few years after that I switched to Essink Sportcentrum. At the moment I do all my trainings at the National Training Centre in Papendal. 
Quite a journey already for the youngster but the changes have evidently had an impact on her performance. In terms of influence, her parents were the initial road in to the sport as practicing judoka when they were young, as well as an older brother.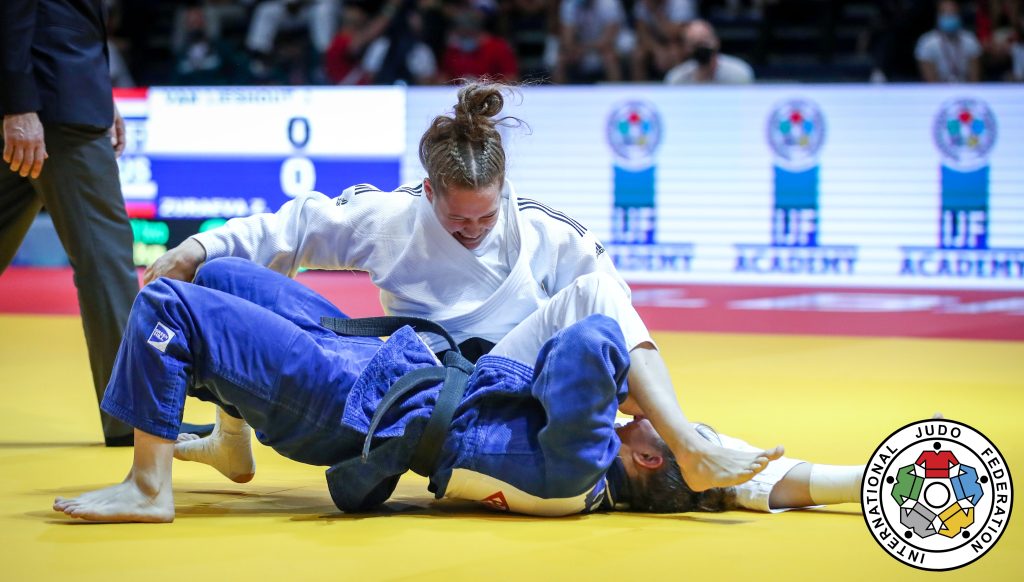 I also liked Mark Huizinga, his Judo style. Now I like a lot of judo players, everyone has something special.
The 2000 Olympic champion and five-time European champion has been a great influence on a generation or two, given his participation in four Olympic Games, collecting three medals.
I recognised the Olympic Games very early. My parents both did judo when they where younger so they have always liked the sport judo. Always when there was a big judo event like the Games, they watched as much as possible and I was going to watch it with them.
Van Lieshout is certainly humble in her success, when asking when she recognised she could be a champion she explained that this isn't really her process, instead she is happy with her performances and recognises her achievements in each of the age categories so far. Also in regards to her Olympic ambition, stating that her goal is just to be better than the day before and to see what that will bring her. Of course we believe that she has a bright and successful future, and Van Lieshout believes her greatest strength is her determination and will to win.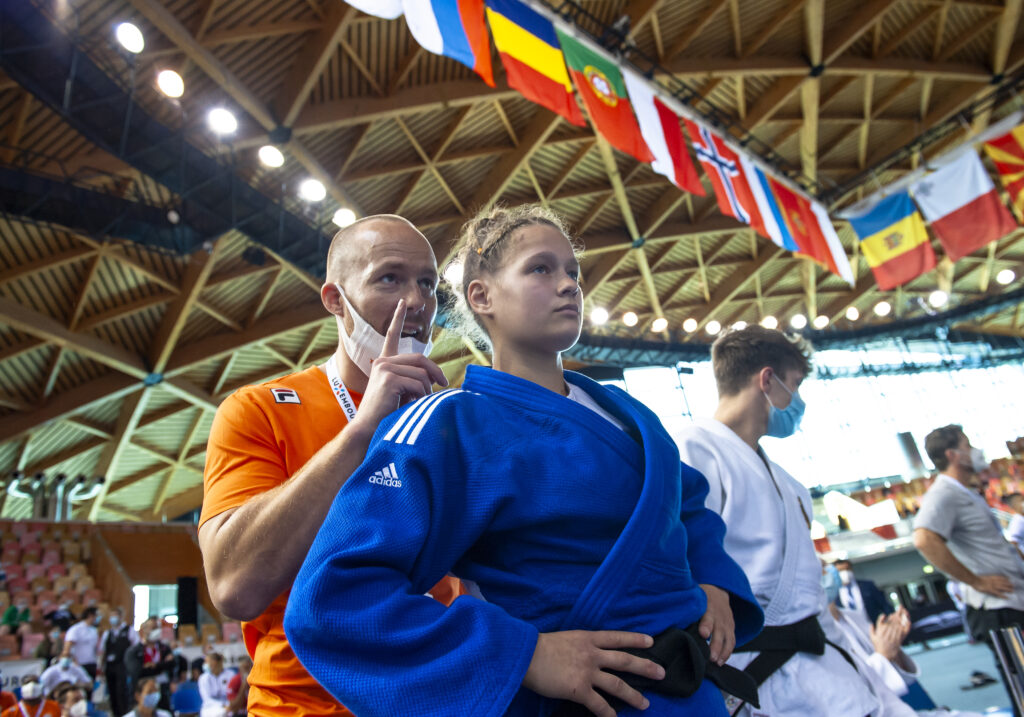 The life of a judoka is certainly not an easy one, no matter what the background of the athlete or the support of the federation. The mental and physical requirements to be at the top in a combat sport is gruelling, and so in her moment of rest she cares for her Japanese Akitas at home.
We will next see Van Lieshout in the Graz Junior European Cup next week where, as world ranked #1 she will be entered as the top seed.
Judoka
Author: Thea Cowen
---