The EJU is delighted to announce the continuation of its long-standing relationship with Fighting Films. The UK based company has been involved in international judo for over 30 years and is widely recognised as the gold standard in its field. The changing political climate and economic difficulties associated with the pandemic have not deterred Fighting Films from investing.
We regard ourselves as a European brand and, post-brexit, believe it of vital importance to strengthen our links with our friends in the European Union. We are well prepared to do "that bit extra" to demonstrate our commitment to Europe.
There is no question of the EJU'S importance as the strongest continental union in international judo and it is not surprising that Fighting Films should find the partnership with the EJU an attractive and hugely beneficial arrangement.
We recognise the premier position occupied in international judo by the EJU and the influence that goes with that. The various programmes of the EJU are extremely attractive to our company, in particular those aimed at promoting and increasing participation. We are a relatively small company but believe that we can play a big part as an experienced partner.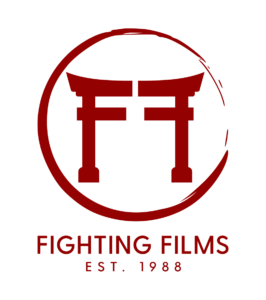 There are a huge number of variables in every industry. Sport and in particular our sport of judo is no different. Managing the ever changing scene of the international market is becoming more complex and requires increasing business and commercial expertise.
Judo has been deeply affected by the global pandemic and its impacts are likely to be felt for a long time to come. However, with vaccination programmes being rolled out we are beginning to see an easing of restrictions in many countries. We can perhaps begin to look forward to a return to some degree of normality, maybe by the next world championships. Over and above the cut and thrust of international competition there is a real need for recreational and grass roots judo to be freed from the restrictions imposed by Covid-19. Our company is unusual in that it is focused entirely on judo and not distracted by commitments to other martial arts. This does mean however, that we are dependent on judo's success and for that reason we are eager to play our part in supporting that success. We do not underestimate the task ahead of the EJU and sport as a whole. Fighting Films will be there, as it has been for the past three decades plus, to work with its partners at growing and developing the sport in every way it can.
Author: Sören Starke
---