Today, a very enthusing meeting took place for the Small States of Europe. The collaboration between the European Judo Union and small nation of Europe was exhibited with progress showing rapidly. The work does not stop here. All parties discussed the next step.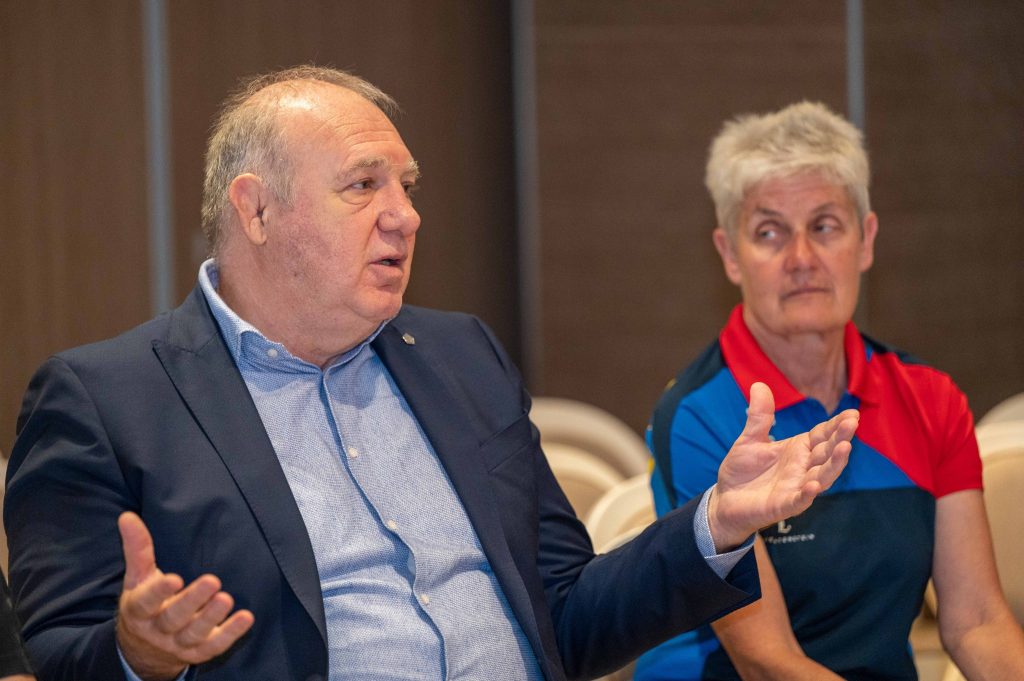 The President of the European Judo Union, Dr TOTH Laszlo was charmed by the enthusiasm and ambitions all members displayed. 
First of all, I want to thank for all the participating members in this meeting. Small States of Europe has been overlooked previously, which is something we are eager to change. The European Championships for Small States 2022 was a milestone for us and allowed us to see what we need to progress in initially. From January 2023, we introduced a new support system for small nations, including financial support for OTC and several EJU tournaments. Six months later, we are here together, seen enormous progress and discussing further development plans. We are a family, and we are united, all 51 countries not just the quarter of it. 
My vision is to unite us, to have all European nations participating at our continental championships, not only at senior level but also cadet and junior. This is something, no other sport was able to achieve in Europe and I trust that within our judo family we will be able to bring this to realisation. I must commend all the hard work, ambitious and commitment from all of our small nations as they face various obstacles, yet, their passion and driven attitude is applaudable. Without coming together and discussing these challenges, we cannot come to a solution. Statistic is working on their favour they just need technical support and today, we have shared several ideas on how to support one another. We, EJU, are happy to support and be by their side in such a heuristic fight.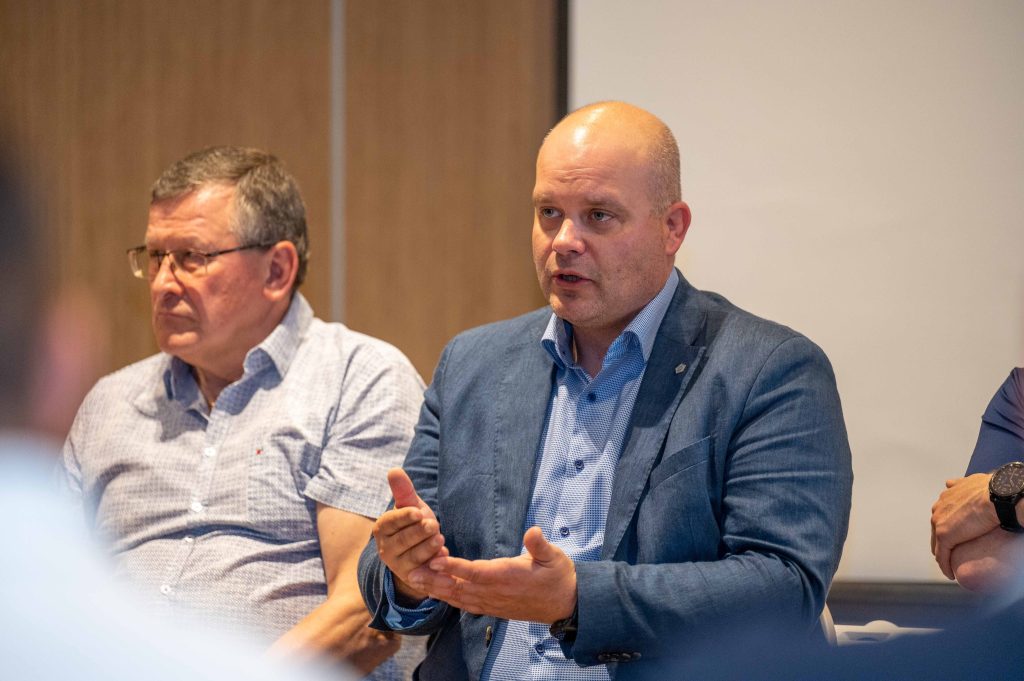 The Vice-President of the European Judo Union, Mr Hrvoje LINDI also shared his compliments during the meeting. 
It is a great pleasure to be here with all of them and I also want to address my respect for their hard work within their federation. Last year, we launched the Small States European Championships, and it was very successful. On that note, I also want to thank for the Luxembourg delegation in taking the initiatives to organise the very first edition of this tournament. 
We certainly had a successful meeting today, discussed many ideas whilst clarified many opportunities as well which we can support with. This does not end here, we will continue welcome all ideas, proposals in every matters. As President, Dr Toth said, we are focusing on supporting the development across every age group not only seniors. One more time, I wish to thank for everyone's time today.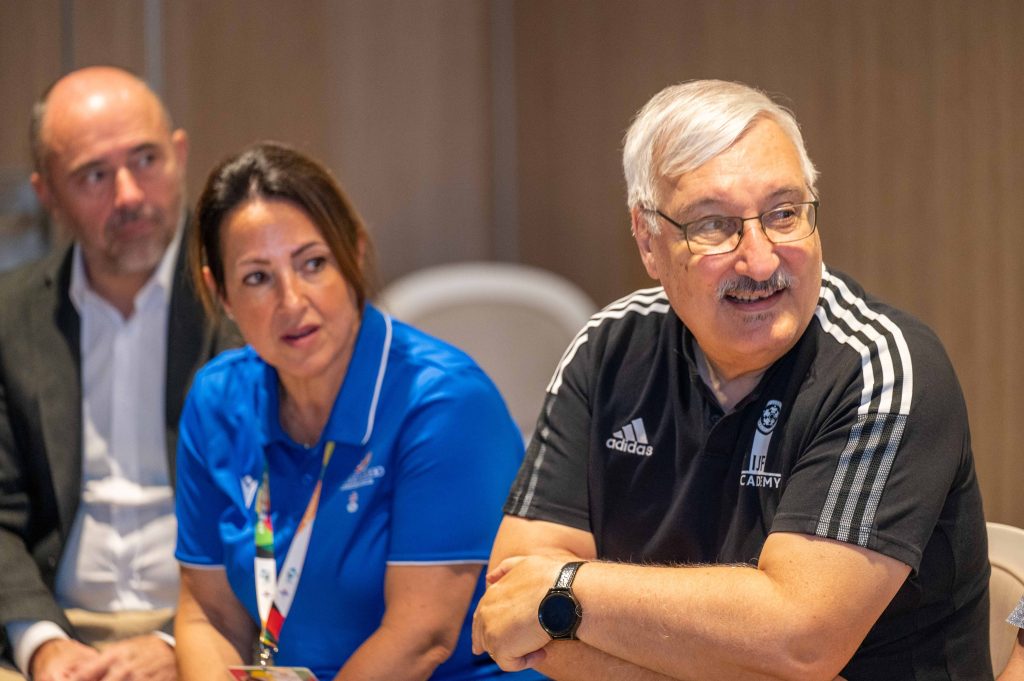 General Treasurer of the European Judo Union, Mr Envic GALEA, who is also the President of the National Judo Federation of Malta, therefore, he has first-hand experience of the dilemmas expressed during the meeting. On behalf of the EJU, he addressed the everyone. 
I also want to thank for everyone in attending at the meeting. It was important to speak about the future of small states. Small countries often come with big problems, whether it is financial or related to technical elements such as lack of training partner, qualified coaches and so on. Today, we were able to discuss each of our challenges and it is understood that these technical structure needs to improve. We established potential routes on how the EJU can help in this situation. We had a productive meeting, and I am confident that this will follow up with effective progress.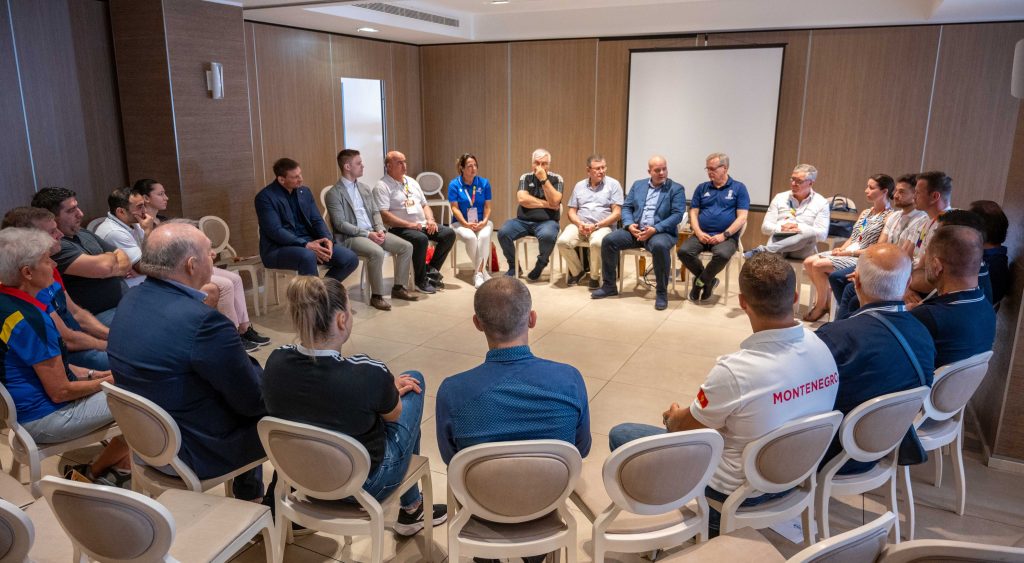 Finally, EJU Chair of Small Nations Commission and President of the National Judo Federation of Luxembourg, Mr Serge SCHAUL also left in optimistic spirit. 
It was a great pleasure to have everyone come together. It was a very successful meeting, I am very happy that all small nations sees that we have the support of the EJU because we face several different challenges so I am really happy we shared our views and together we are seeking solutions.
The development of referees was another commonly addressed concern from almost all federations. Fortunately, EJU Head Referees Director Mr. Alexandr Jatskevitch was at present to offer his services alongside many productive suggestions, and he will continue to seek potential support to allow small states to advance with the development of their national referees. 
Author: Szandra Szogedi
---