We may have been deprived of the beauty Croatia has to offer this summer due to the pandemic, but all has not been lost as the EJU have taken the Judo Festival online.
Starting this week on Saturday 6th of June, the first session will focus on mobility with expert, Joyce Malley. Incidentally, the online festival will also be closed by Joyce with the focus remaining on yoga based stretching.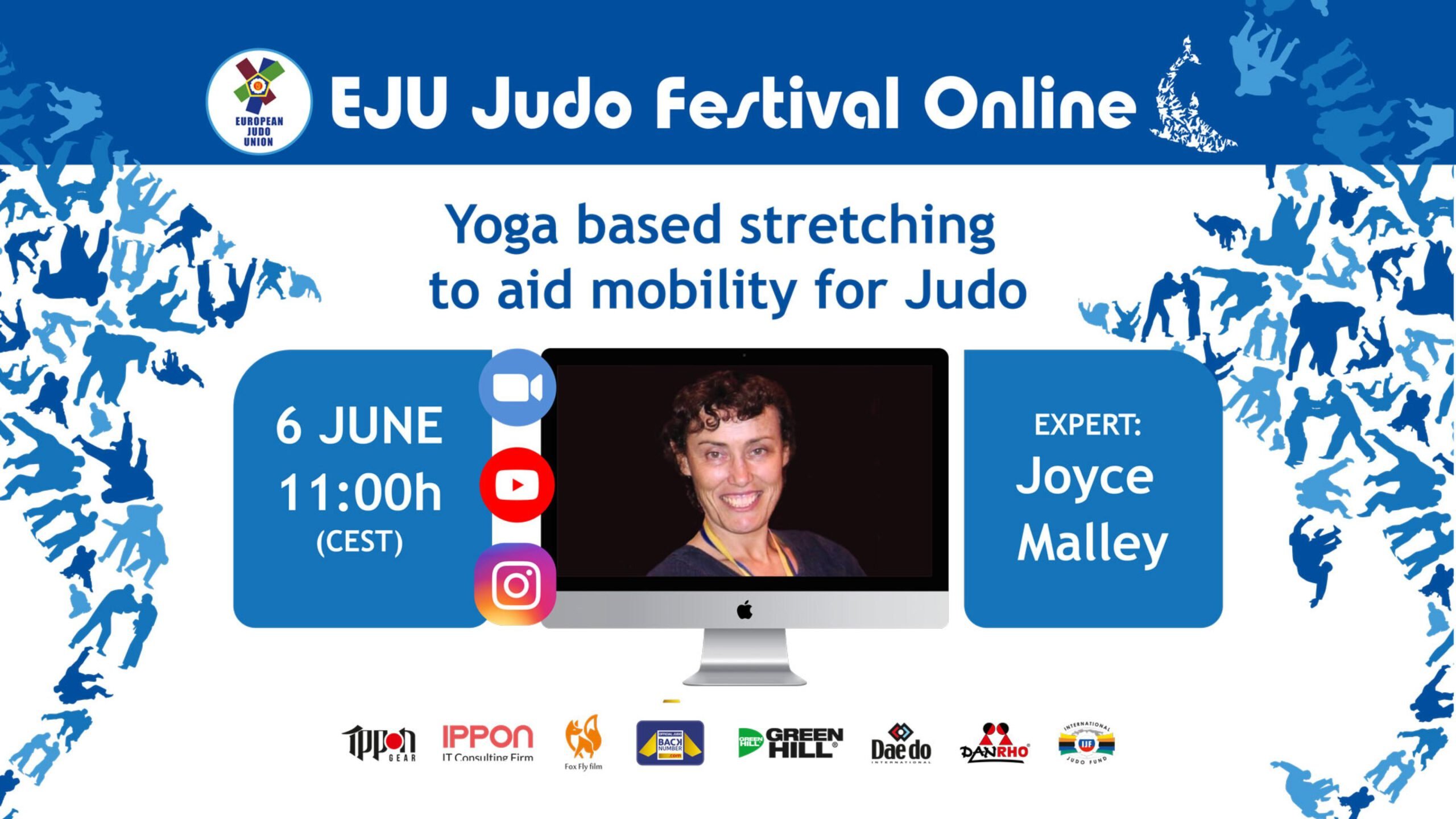 Of course, just as the annual Judo Festival – which has been based in the stunning location of Poreč .
Commencing on Monday 8th of June, expert Sergio Oliveira will start the kids sessions which will be held as a morning session. These sessions are always a huge success with the judo families who attend the festival and will now be available to all. There will be a great variety of fun classes to engage children from coordination exercises to newaza skills and balance.

Sergio will also be taking more advanced classes in the following week.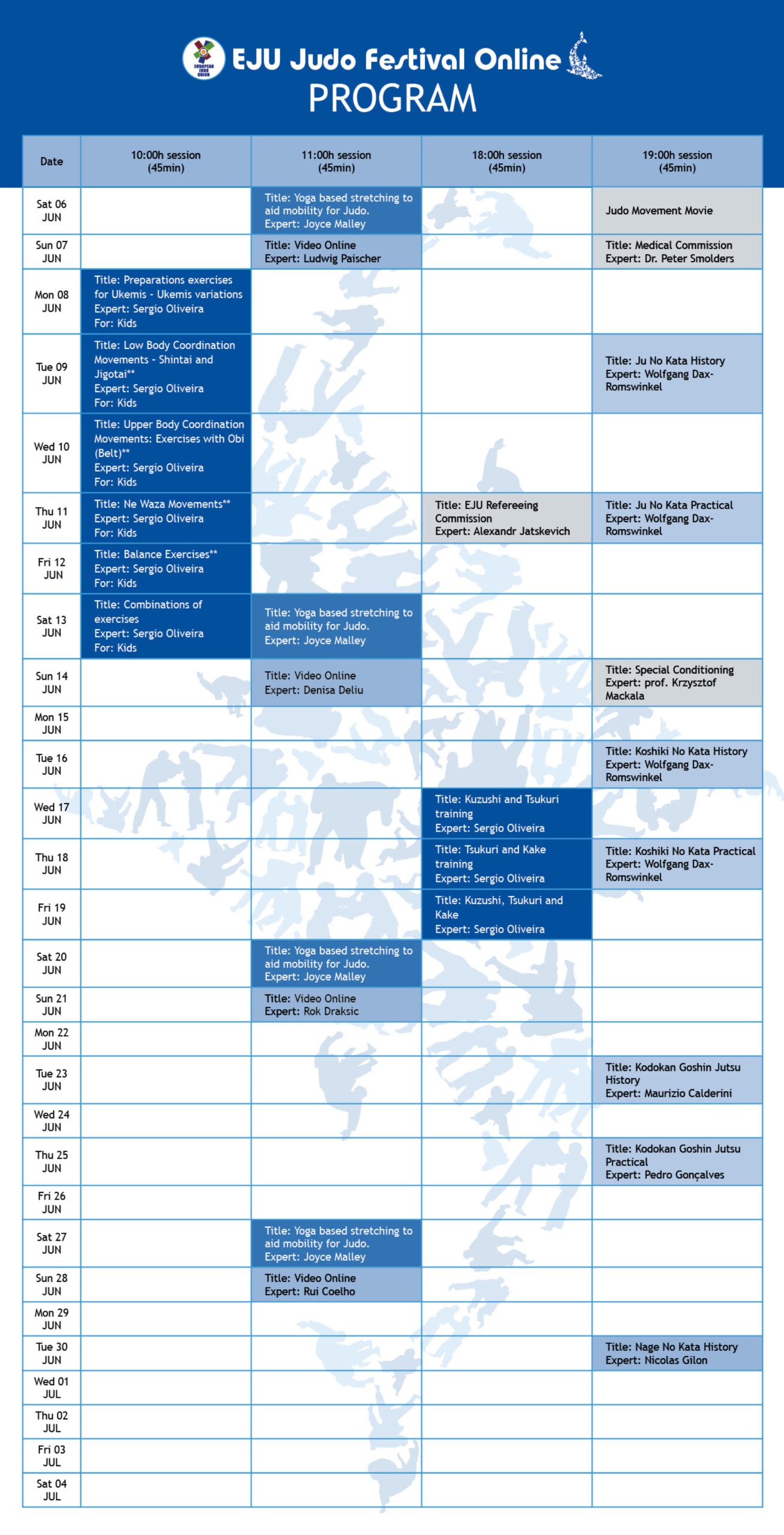 Aside from child development with Sergio and mobility with Joyce, there will be a host of experts including; Ludwig Paischer, Denisa Deliu, Rok Draksic and Rui Coelho providing late morning online videos for education.
The development of Kata in Europe continues to improve year on year, the Judo Festival providing a fantastic site for many to come together, not only for practice but to be evaluated by experts. To ensure no one misses out due to the health concerns, there will be multiple opportunities for this community to come together with a collection of videos from the likes of Wolfgang Dax-Romswinkel, Maurizio Calderini, Pedro Gonçalves and Nicolas Gilon.
We hope we are able to welcome many more of our judo community with the ease of online access and to continue supporting those in difficult situations. #JudoMoreThanSport #JudoUnites #judofestival
Downloads
Author: Thea Cowen
---