The successes of Kosovo judoka around the world is unbelievably immeasurable. The emotions they gave to their compatriots while competing around the globe is fantastic, now it's time for all of them to experience it in Kosovo.
On December 16, capital of Kosovo, Priština will for the first time host the European Championships Open, where it is expected that more than 40 countries will participate.
In yesterday's meeting with the President of the European Judo Federation Dr László TÓTH, Vice President of the European Judo Union Hrvoje LINDI, President of the Kosovo Judo Federation Agron KUKA, head coach Driton KUKA, Deputy Minister, Daulina OSMANI and MKRS Chief of Cabinet, Klodeta KRASNIQI, an agreement was signed for this historical event.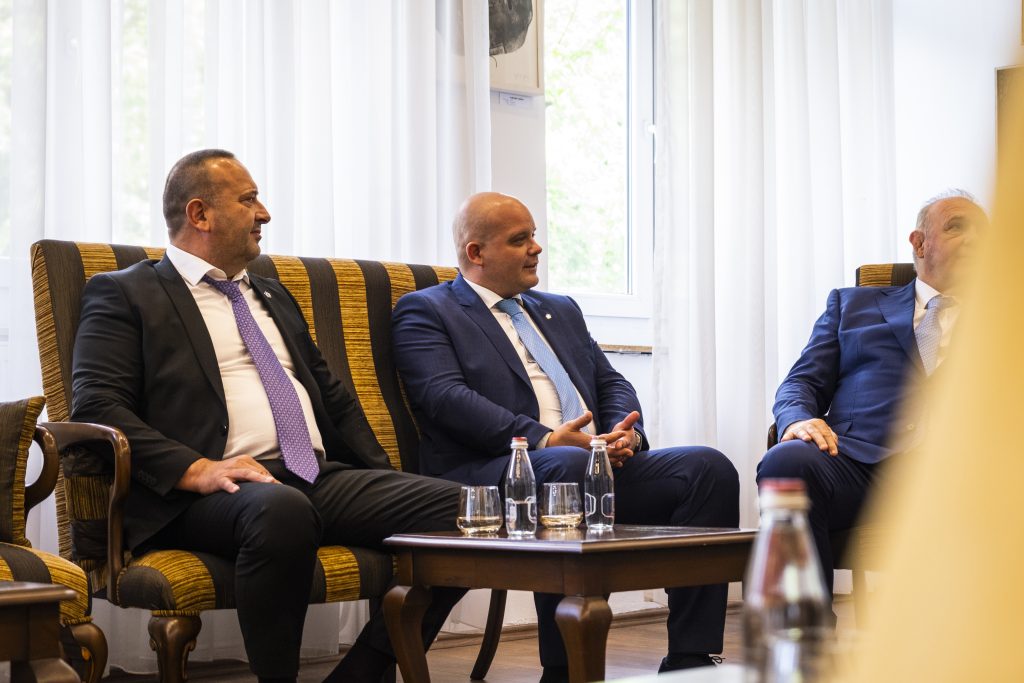 EJU Vice President for Sport Hrvoje Lindi who has experience in organizing big events combined with leadership skills, is the key person who brought in Croatia one of the biggest events ever, IJF Grand Prix and first ever senior European Championships, so he definitely knows how hard is to bring prime events to the judo fans.
We talked about the conditions in which our competitors will fight for the European Championships Open in the -57kg and 73kg weight categories. The desire and support of the government of Kosovo as well as the federation is great, we are looking forward to the joint project that will be held in Kosovo for the first time. This is an alliance that has already proven itself through sports results, and we believe that it will be shown in the organizational sense as well.
The Championship will be organized within the framework of the state programme "Kosovo, State of Judo", which in record time is showing concrete results for athletes and the future of our young people.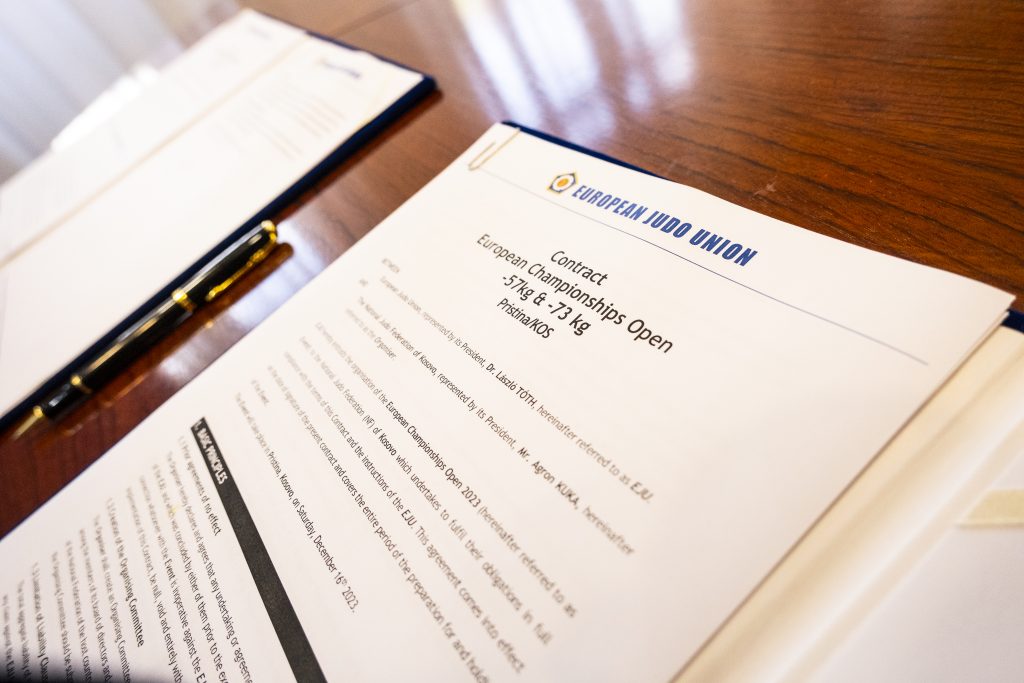 Kosovo State of judo, six Ministries are involved, employment through education, sports, which makes us as the European Judo Union extremely happy that work is being done in all possible areas so that active and former athletes are taken care of in the best possible way.
Kosovo's benefits through this organization will be direct. Consolidation of state image in the international arena, strengthening national belonging and identity, impact on improving physical sports infrastructure, economy and sports tourism development.
Author: EJU Media
---