A gruelling and at times belligerently stoic effort by Kilian LE BLOUCH (FRA) saw the unseeded and unfancied Frenchman take the gold medal in the -66kg category on the opening day of the Ekaterinburg Grand Slam. Le Blouch was pushed and tested every step of the way to the podium as each and every one of his five opponents battered his defences, stretched his fitness levels and forced the 29-year old to dig deeper than he had possibly ever dug before to capture the biggest prize of his career to date.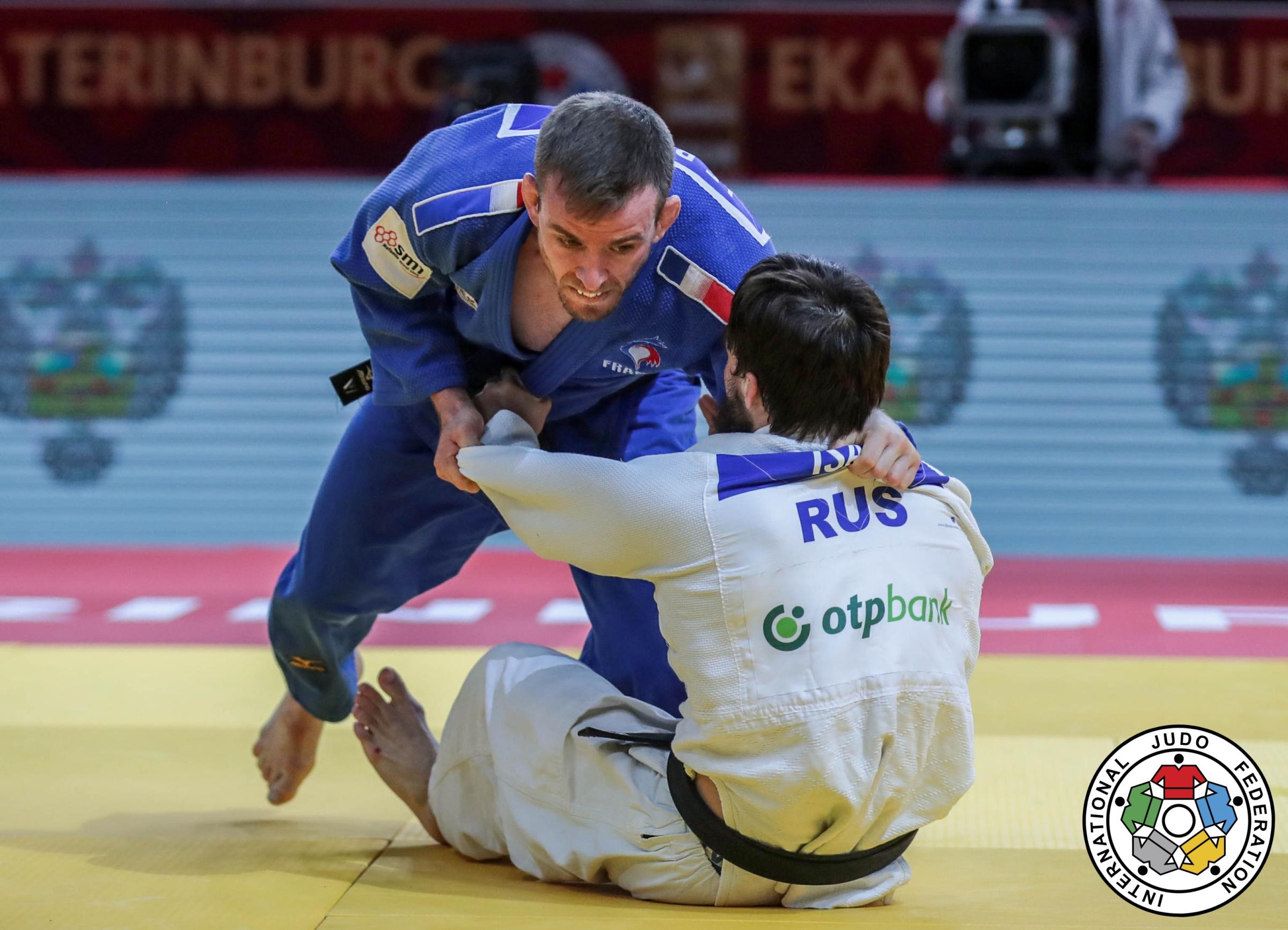 There are times when winning performances fail to attract such superlatives as classic, exciting, thrilling or magical. Perhaps, in the final at least, against Isa ISAEV (RUS) Le Blouch showed signs of being able, at some time, to deliver those prized emotions; today was not that time. Instead, Le Blouch found the strength and resolve to hold firm against a dangerous opponent (and a hugely supportive partisan crowd) and take a step closer to his goal of Olympic qualification. The much touted battle between the top two seeds, Baruch SHMAILOV (ISR) and Tal FLICKER (ISR) was relegated to a battle for the bronze medal. It was understandably close and ended rather unattractively on penalties. The second bronze medal went to Bagrati NINIASHVILI (GEO) when in the bronze medal contest he defeated FUJISAKA Taroh (JPN).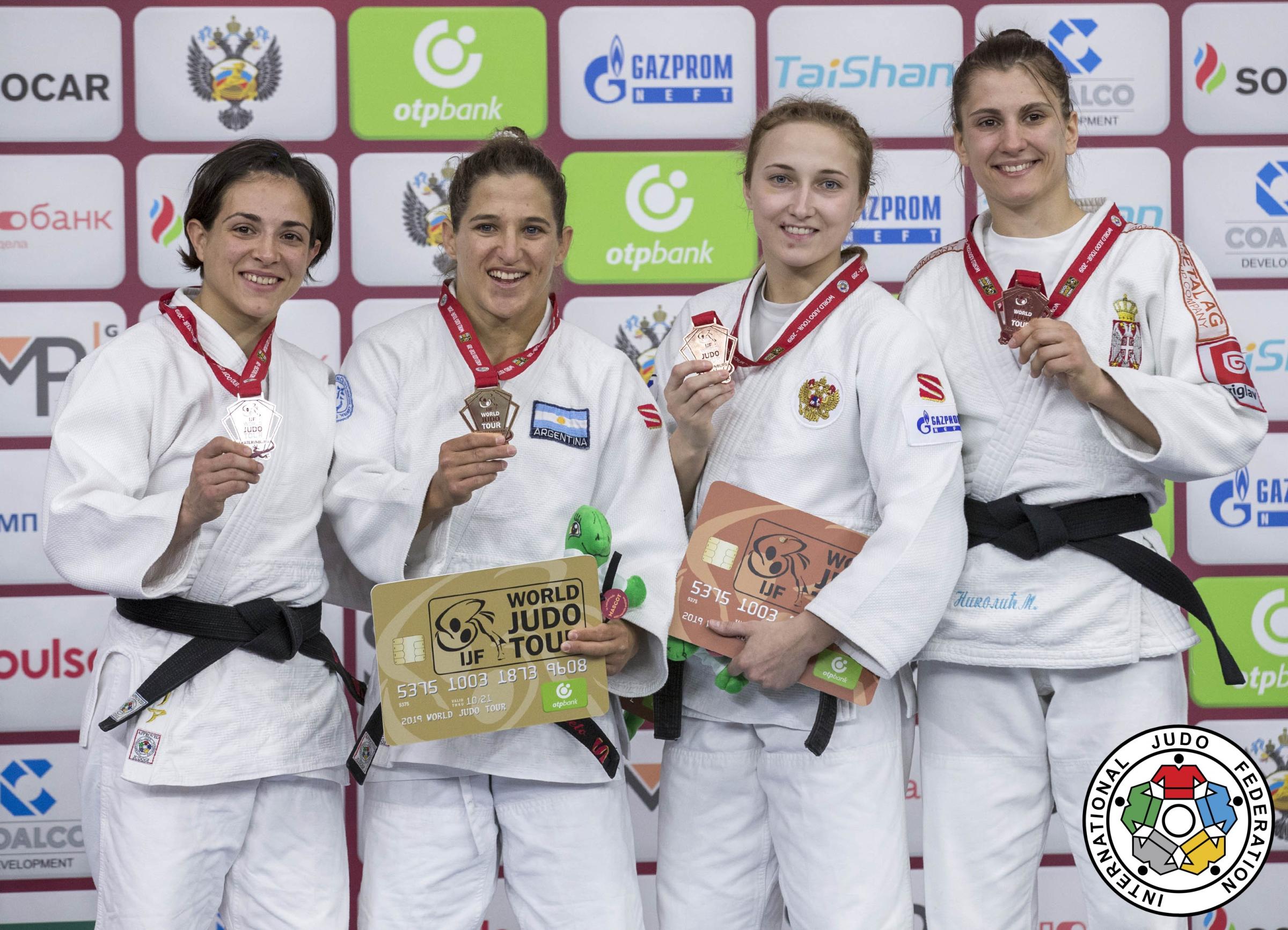 -52 kg 1. COHEN, Gili (ISR) 2. PEREZ BOX, Ana (ESP) 3. KUZIUTINA, Natalia (RUS) 3. VAN SNICK, Charline (BEL)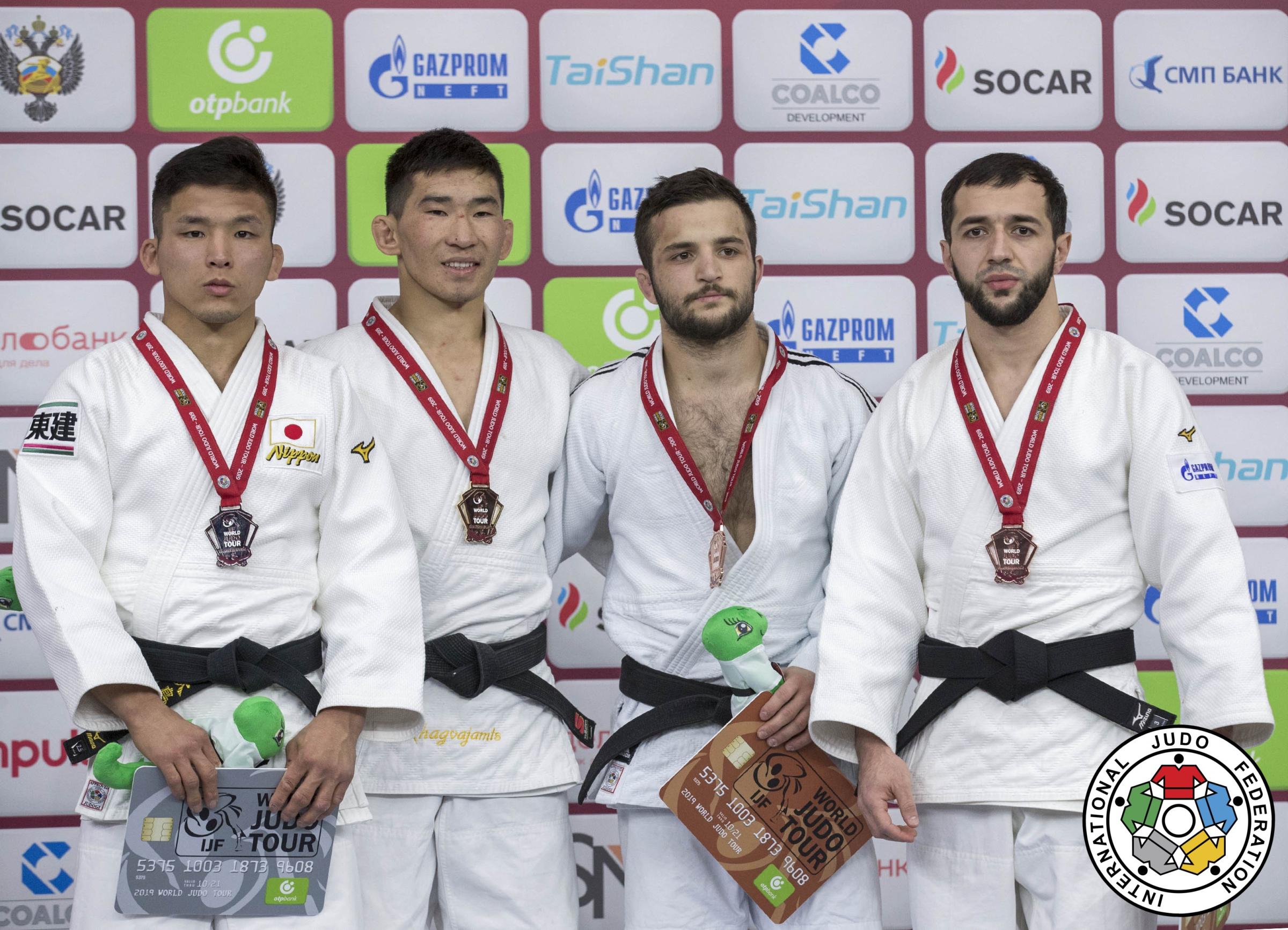 -60 kg 1. LKHAGVAJAMTS, Unubold (MGL) 2. OSHIMA, Yuma (JPN) 3. OGUZOV, Albert (RUS) 3. TSJAKADOEA, Tornike (NED)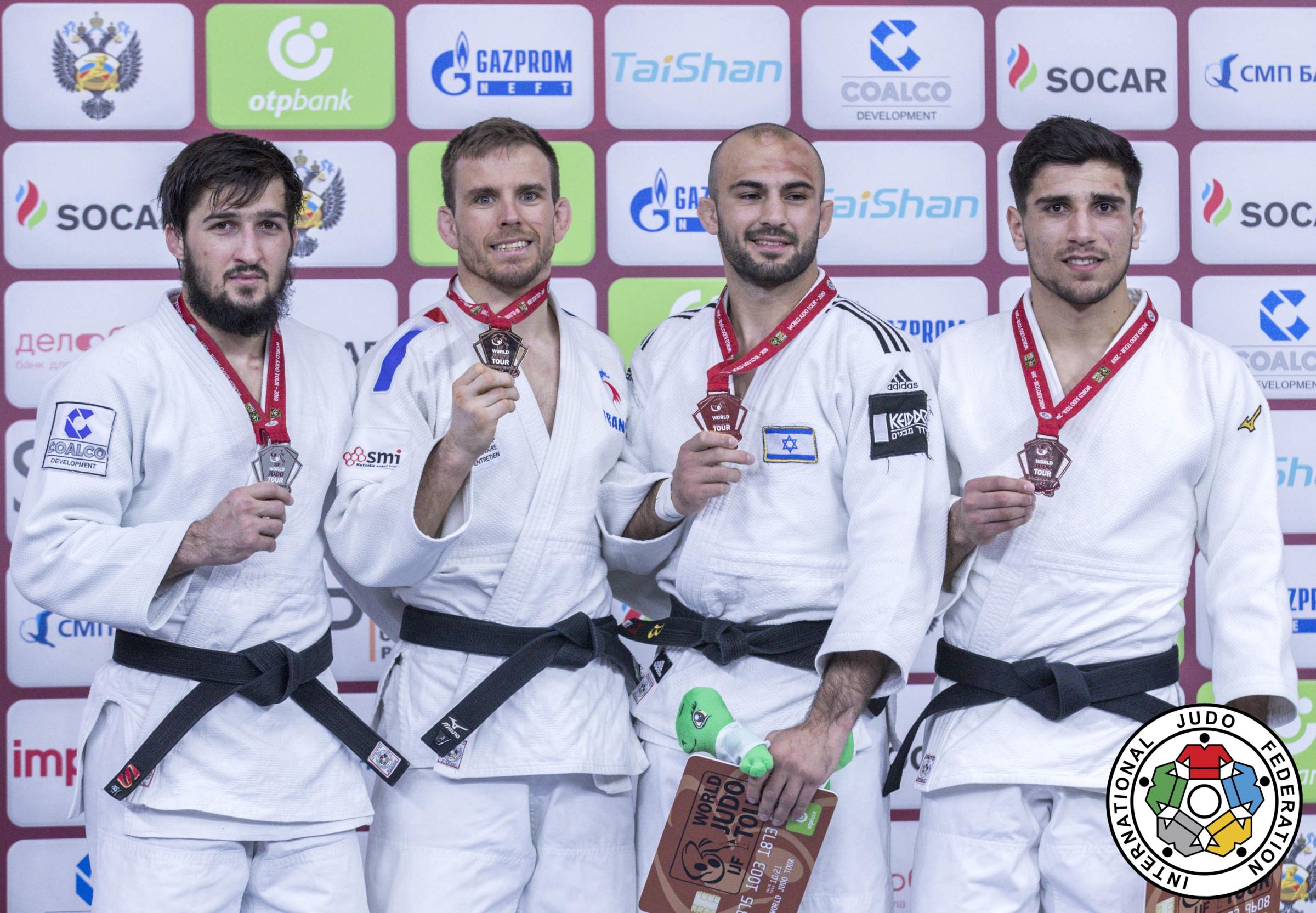 -66 kg 1. LE BLOUCH, Kilian (FRA) 2. ISAEV, Isa (RUS) 3. NINIASHVILI, Bagrati (GEO) 3. SHMAILOV, Baruch (ISR)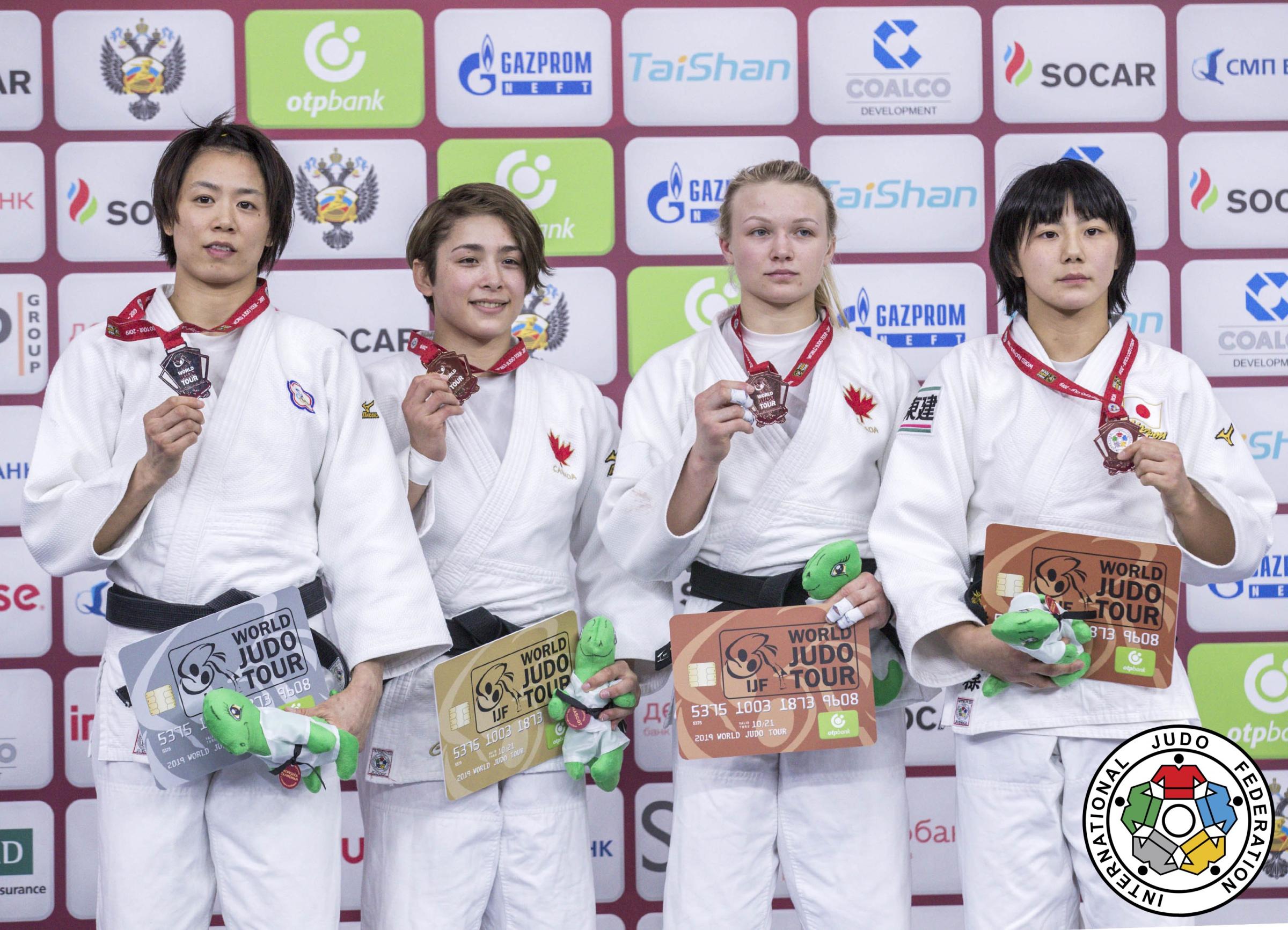 -57 kg 1. DEGUCHI, Christa (CAN) 2. LIEN, Chen-Ling (TPE) 3. FUNAKUBO, Haruka (JPN) 3. KLIMKAIT, Jessica (CAN)
Le Blouch was, unsurprisingly, a very happy young man as he chatted openly and honestly about his day, his struggles to break into the French team and his hopes for the future.
"My first fight was the toughest for me, It is quite often the way. I don't really feel as though I am truly into the competition until the first fight is out of the way and behind me," said Le Blouch. With regard to the future Le Blouch said, "I will have to wait to see what the French Judo Federation decides about where I go next. Perhaps Antalya, perhaps Baku. But, wherever it is, I will be ready and prepared."
---