Great atmosphere, loud audience and strong fights made the sports hall Podčetrtek ecstatic for the weekend. The hall, which is close to Wellness Center Olimia, a paradise for many sports fans, athletes, coaches and also referees. This was for the 5th time in a row that the European Judo Cup was hosted in the city Podčetrtek and 13th in general.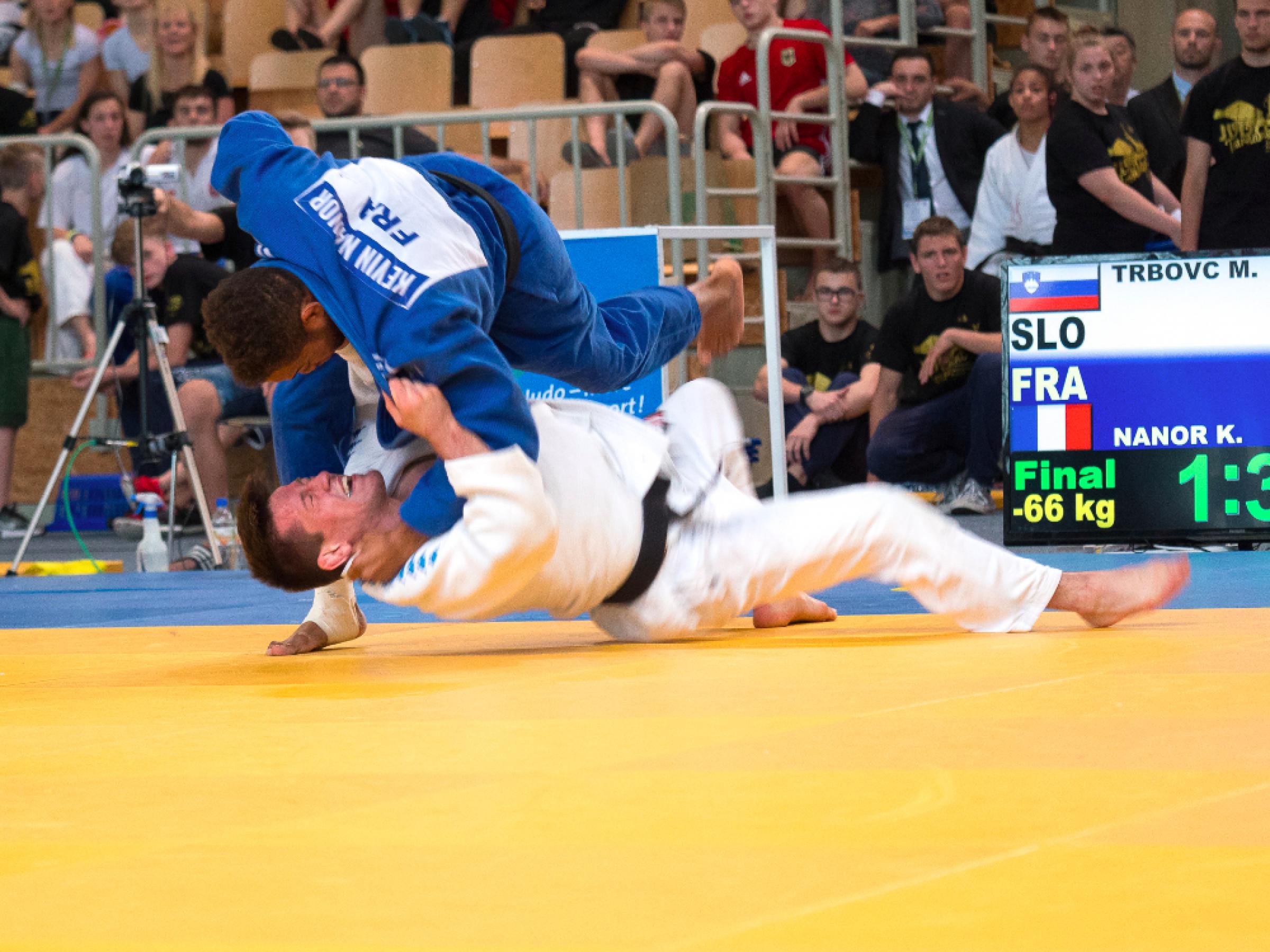 On the 17th and the 18th of June, Podčetrtek, a beautiful village in Slovenia became a place for many judoka. Even though the elites of the country were absent due to their preparation for the upcoming World Championship, the organizers were more than happy to welcome 330 judoka from 30 countries. 215 men and 121 women were fighting for points for the European judo ranking list. The biggest team came from Germany with 57 athletes. Rejuvenated Slovenian team had 28 competitors, 16 men and 9 women. At the end, Slovenia claimed 2 medals. Silver was delivered by Matjaž Trbovc in the -66kg category, whilst David Štarkel claimed bronze in the -60kg category.
"This event is very important for our athletes because they can present themselves in front of the home crowd and we use it for screening for young talented athletes", expressed Slovenian woman head coach, sports director of Slovenian judo Federation and the President of the organising committee EJC Celje-Podčetrtek, Marjan Fabjan.
The event also saw a lot of young judoka with a wish to get a new fresh experience at the Seniors level. Moreover, it is crucial to expose some of the top judo athletes whom participated at this great event. A lot of them already got top results from Grand Prix and Grand Slam tournaments, however, the importance is to highlight athletes with the medals from Masters, World Championships and Olympic Games. Such as, Dimitri PETERS from Germany, Olympic medallist from London 2012; Toma NIKIFOROV from Belgium, World Championships bronze medallist Kazan 2015; KARAKAS Hedvig from Hungary, bronze medal winner of the Masters last year, TOTH Krisztian also from Hungary and silver medallist of the World Championships Chelyabinsk 2014.
"Meanwhile this competition has become a tradition and we are proud to host this event. The tournament helps us to promote judo in Slovenia and Podčetrtek", said Marjan Fabjan.
Judo club Z'Dežele Sankaku Celje and Slovenian Judo Federation (as an organizers) are very happy about great organization and the good collaboration with EJU.
Judoka
---