-48kg Shirine BOUKLI (FRA) vs Catarina COSTA (POR)
It started as a difficult head to head for Boukli and Costa, neither seemed able to find a way in to score, unfortunately this meant that the shidos began to rack up for both athletes. With little time available on the clock and both under pressure of their respective penalties, a perfectly times sumi gaeshi from Boukli secured a waza ari. Her only job now was to manage the final seconds and she did just that. This is now Boukli's second senior European title, the first won in 2020.
I am very happy to take my second European title today, after the Olympic Games it was very difficult for me to come back but this was my main objective and I am so so happy that I could do it again. The final was hard but my semi final was the most difficult for me as I needed to fight hard with myself to concentrate and work in golden score. Finally I found that last bit of energy to win.
-60kg Francisco GARRIGOS (ESP) vs Yanislav GERCHEV (BUL)
Despite the great attention from the crowd, it wasn't enough for Gerchev. Garrigos had all of the determination to continue his golden collection and take his second European title. If anything, the crowd spurred him on to win. It was a difficult contest given the experience of both of the athletes. In fact, on the occasions when Gerchev took European silver in 2017 and 2018 he defeated his Spanish opponent but the tables turned in Sofia.
After my bronze medal in Turkey, this was my focus. My intention was to take the gold medal and I am happy that I did it. Of course it was in front of Gerchev's home crowd so I needed to stay really focussed.

This year has been tough for me, on top of training I have been finishing university so it has been tough to manage but this event had my entire focus. To be able to reach the final and take the gold medal makes me so happy.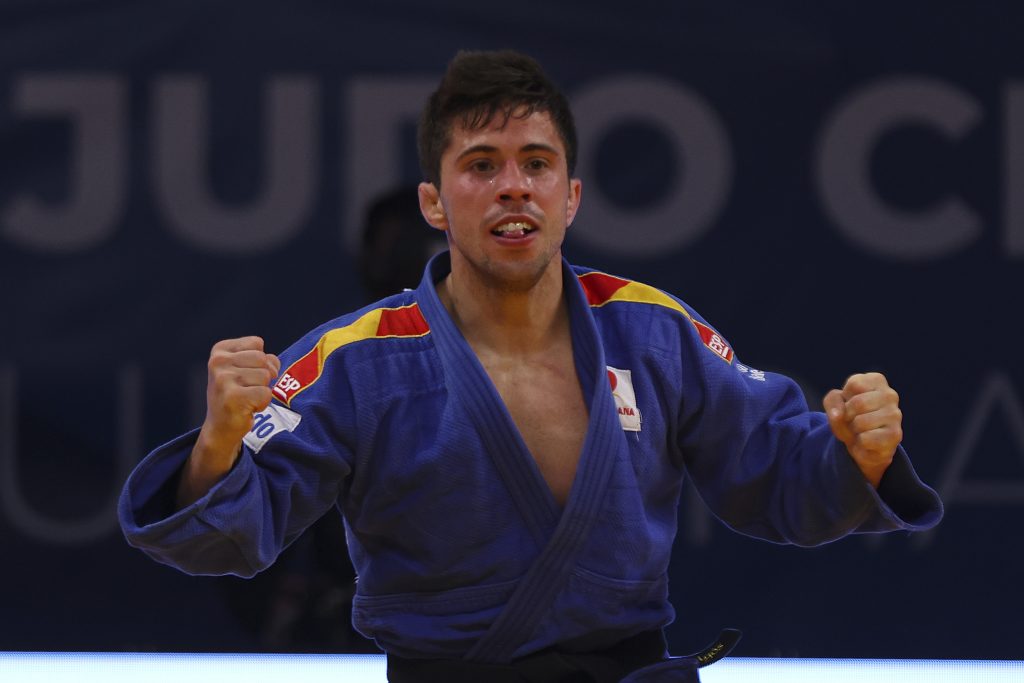 -52kg Amandine BUCHARD (FRA) vs Chelsie GILES (GBR)
It could be argued that Buchard wasn't at her best today, or that she has simply been sussed. Her kataguruma offence became a defence and her contests, including the final, were a struggle. It became evident that against Giles her favourite attack wasn't going to work. Giles is an Olympic bronze medallist and in 2019 took bronze in the European Games in Minsk. Though she was attaining great results then, it seems to be her time now.
It doesn't feel real yet. Since the Olympic Games I've worked really hard to get my conditioning back, to manage my weight well again and it has been a process. I felt good today and prepared, we did a lot of work to see where I was going wrong and to continue what I was doing well. In the final this was important. I really respect Amandine, she is a great fighter but I was prepared.
-66kg Alberto GAITERO MARTIN (ESP) vs Bogdan IADOV (UKR)
There was a chance for Spain to take two gold medals today but the fast footwork of Iadov made sure that the Ukrainian national anthem would be heard. His road to the final was impressive and dynamic. In his semi final against Azeri, Yashar NAJAFOV, it was an impeccably timed ko soto that scored ippon and delighted the crowd. Then again in the final, one fell swoop with o uchi gari gave him his first European title.
I am so unbelievably happy that I am now European champion. Today I felt confident, but I also had extra determination, because of what is happening in my country right now, I had extra fight in me. I want to say thank you to the other European countries because without them I wouldn't have been able to prepare. They have welcomed us and helped us to be our best and we are so grateful for that.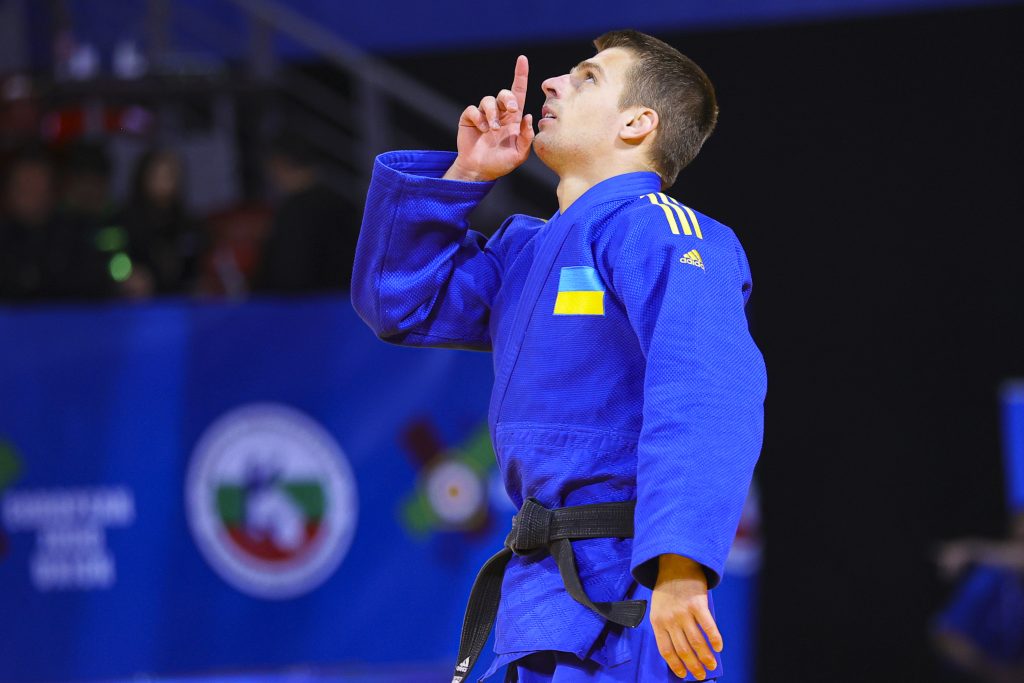 -57kg Sarah Leonie CYSIQUE vs Timna NELSON LEVY (ISR)
Nelson Levy was on a mission today. She tells us that a few years ago she promised herself and her coach that she would become European champion and today she made it so. In a gruelling contest against Cysique who appeared exceptionally strong, the Israeli athlete threw to score waza ari half way through the contest, but it was not yet over. History would dictate that favour lay with Nelson Levy and on this occasion it was right. A huge celebration followed as she was the second medal for Israel today, her supporters, including her club coach were all extremely proud of her.
It is a dream come true, Shani [Hershko] asked me this morning if I remembered what I'd promised and sure enough I did, so no words can express my happiness right now. My semi final, I couldn't get exactly what I needed but I told myself I need to win this fight and stay consistent, do my judo and my kumi kata and I got it! This medal is impossible without the team behind me, coaches, team mates and my club coach.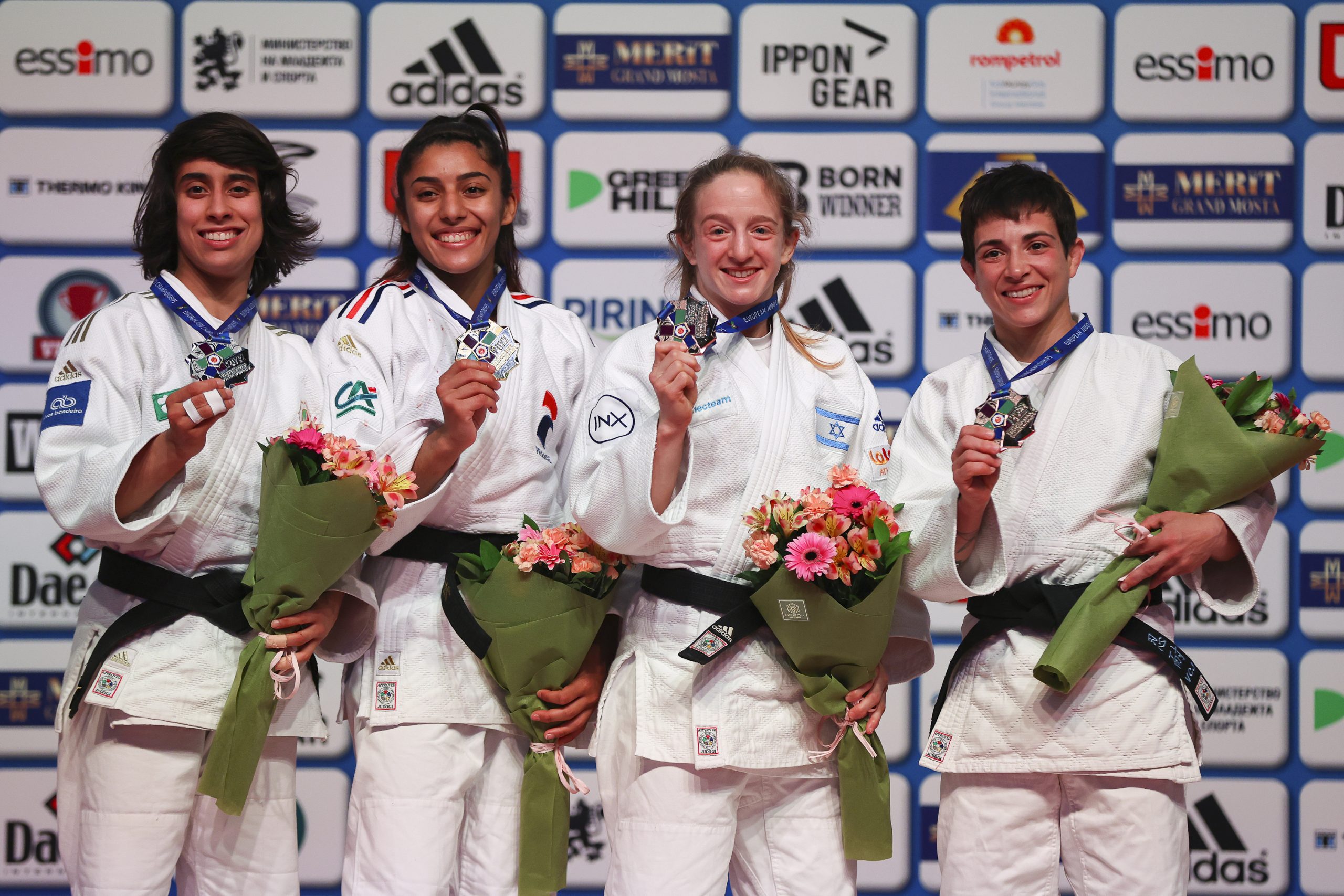 -48kg Medallists BOUKLI Shirine (FRA) COSTA Catarina (POR) RISHONY Shira (ISR) FIGUEROA Julia (ESP)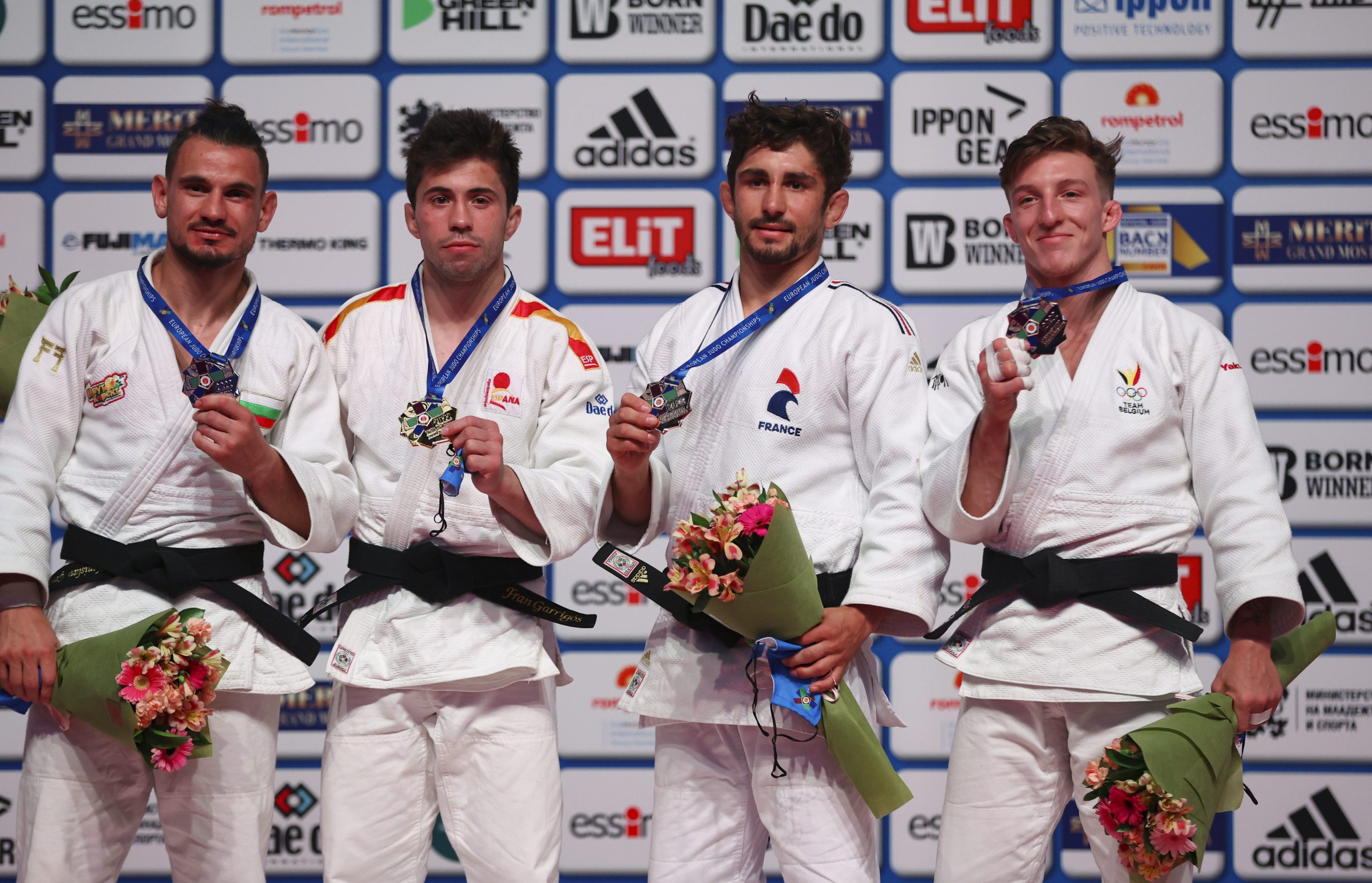 -60kg Medallists GARRIGOS Francisco (ESP) GERCHEV Yanislav (BUL) REVOL Cedric (FRA) VERSTRAETEN Jorre (BEL)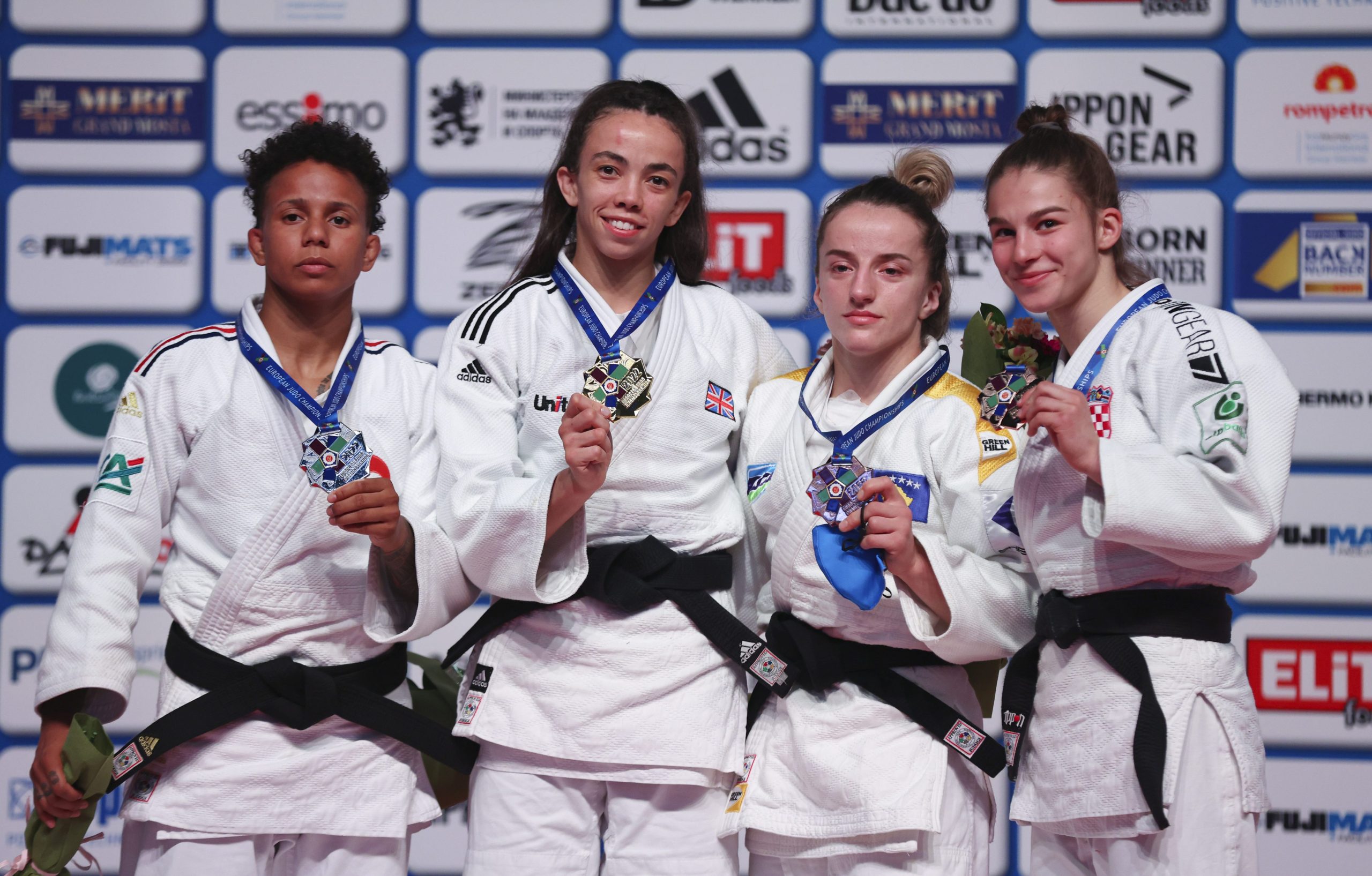 -52kg Medallists GILES Chelsie (GBR) BUCHARD Amandine (FRA) KRASNIQI Distria (KOS) PULJIZ Ana Viktorija (CRO)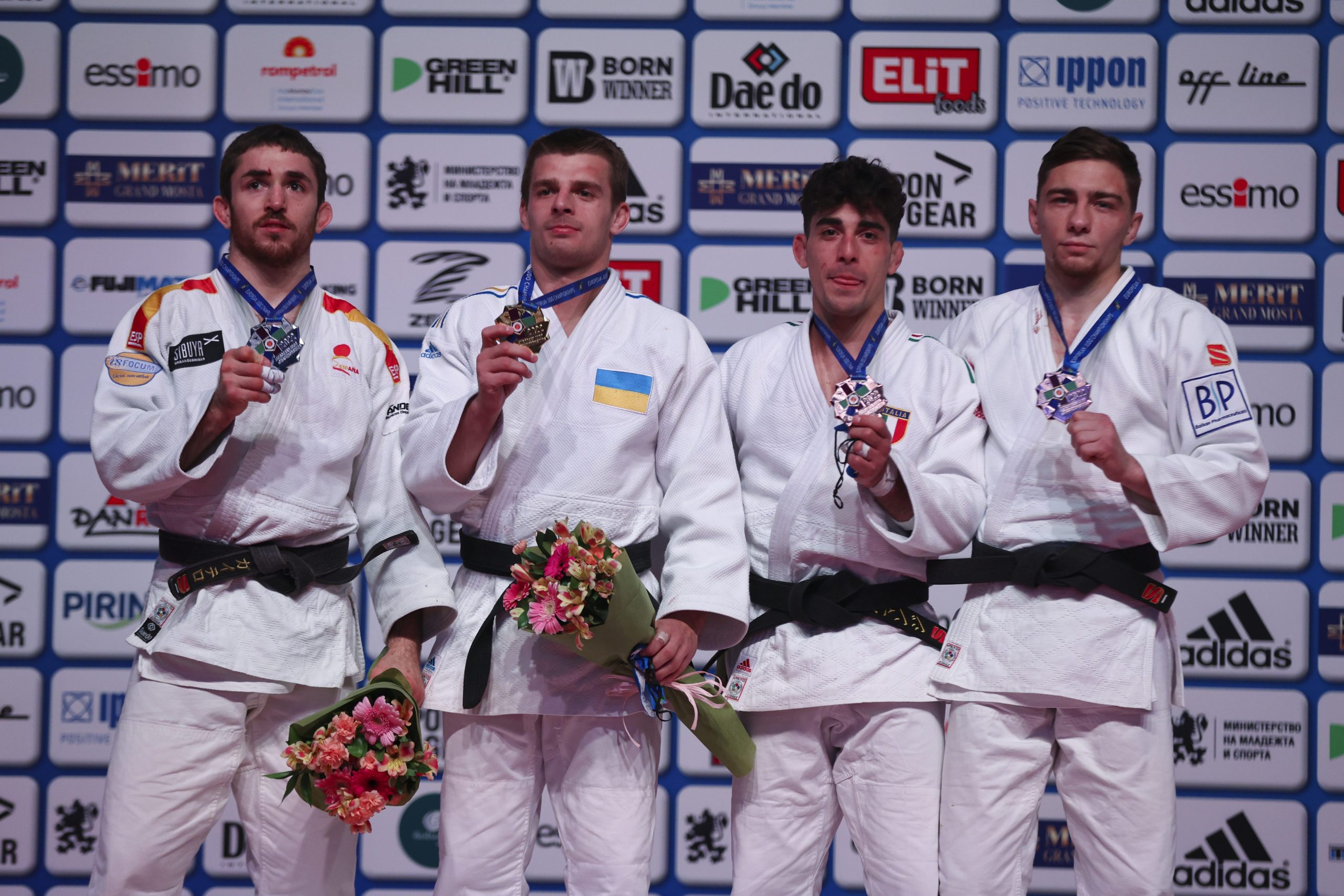 -66kg Medallists IADOV Bogdan (UKR) GAITERO MARTIN Alberto (ESP) MANZI Elios (ITA) VIERU Denis (MDA)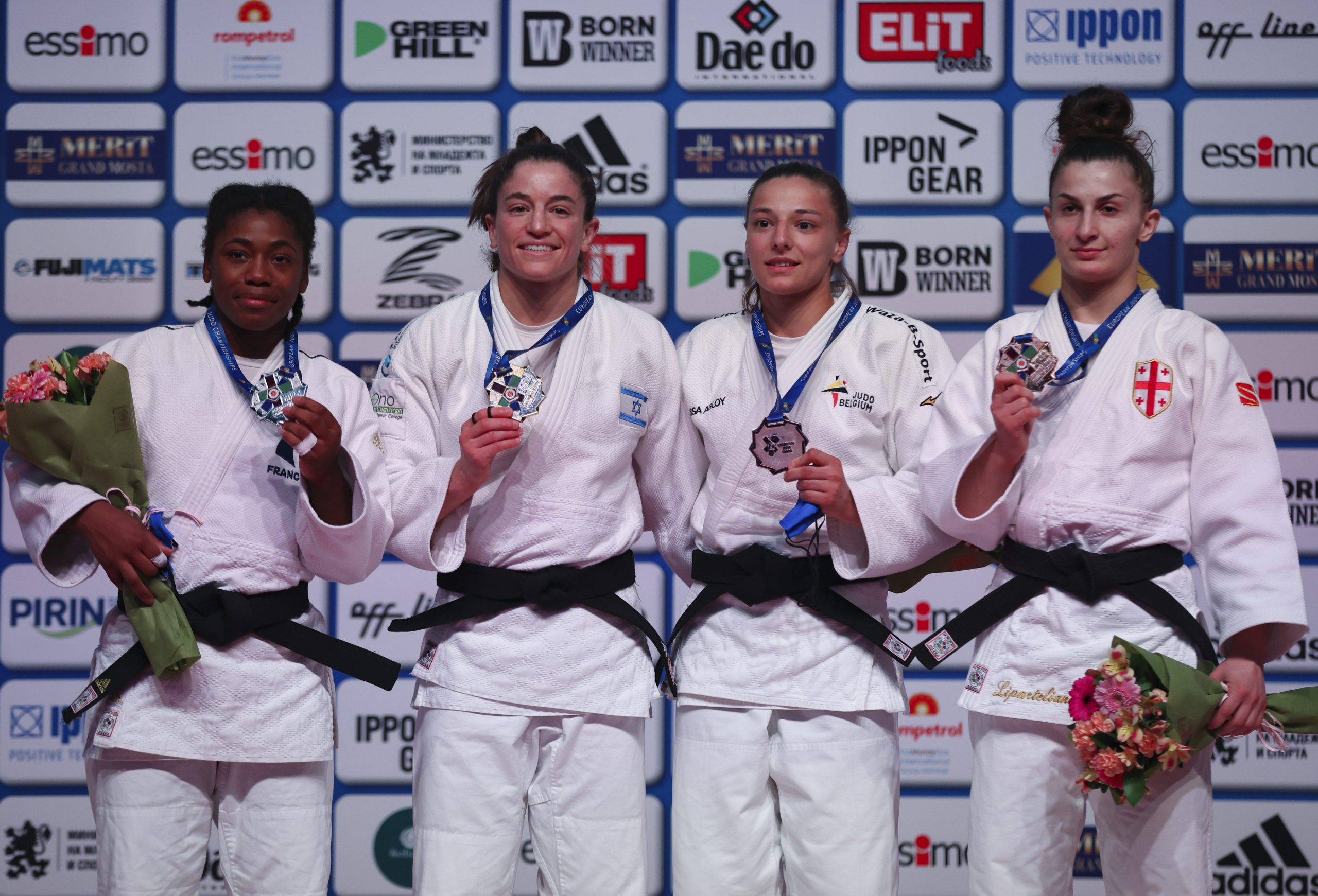 -57kg Medallists NELSON LEVY Timna (ISR) CYSIQUE Sarah Leonie (FRA) LIBEER Mina (BEL) LIPARTELIANI Eteri (GEO)
After a fantastic first day of the senior European Judo Championships 2022, we are even more excited to see what the following days will hold. Currently France are leading the charge in medal table but all could easily change. the competition will reconvene again at 09:30 EEST at live.ijf.org.
Author: Thea Cowen
---