The last day of the individual U23 European Championships went from being the Hungarian fairytale, to a nightmare. The expectation was so great for SIPOCZ Richard to take a third U23 title and throughout the day it looked likely it would happen. Unfortunately for Sipocz he faced the well conditioned Valeriy ENDOVITSKIY of Russia who took the Hungarian the extra mile, and then a bit further.
The focus was on Sipocz and his colossal techniques, the Georgian duo of Gela ZAALISHVILI and Saba INANEISHVILI who can also boast continental titles, but what few were counting on was the exponential rise of Endovitskiy.
Reflecting on his previous results, he has been successful as a cadet, taking two bronze medals at continental championship level but had yet to really make an impact. That was until today. He endured some gruelling golden score contests and defeated favourites in the +100kg category to eventually become the victor.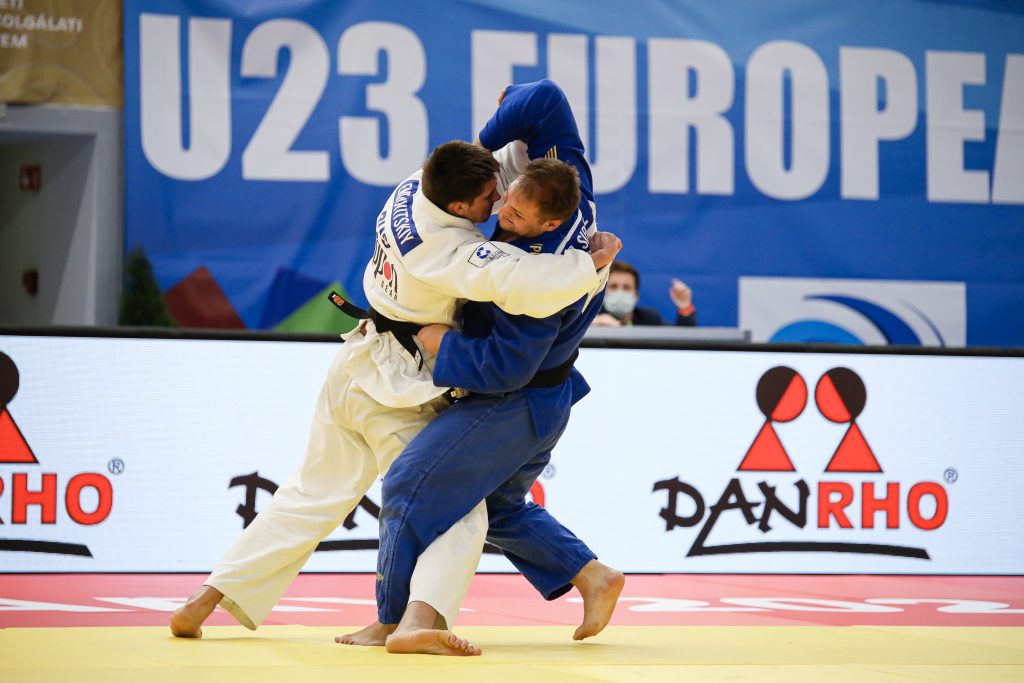 Thankfully, the layout of the Ludovika Arena permitted the entry of the Hungarian friends and family of the athletes and brought with it a sensational atmosphere, as we have come to expect in Hungary over the years. Though this could have been detrimental to Endovitskiy, he explained that despite the great noise for his opponent he was able to tune in to his team mates and coach.
He was gracious in his win, grateful to share the podium with such worthy opponents, and those that had not managed to medal, he applauded the high level of the competition and is has no doubt that he will continue to stand side by side with these athletes as they continue their careers.
Judoka
Author: Thea Cowen
---