EOC President Spyros CAPRALOS travelled from Maribor to Paris to mark the year-to-go celebrations and commented on his pride at seeing athletes qualify through EOC events, as well as his excitement ahead of the Olympic Games. Directly from Paris he attended judo event in Maribor and met Olympic Champions Urška ŽOLNIR JUGOVAR and Tina TRSTENJAK, together with EJU Head Sport Director Catarina RODRIGUES and President of the Slovenian Judo Federation Lovrencij GALUF.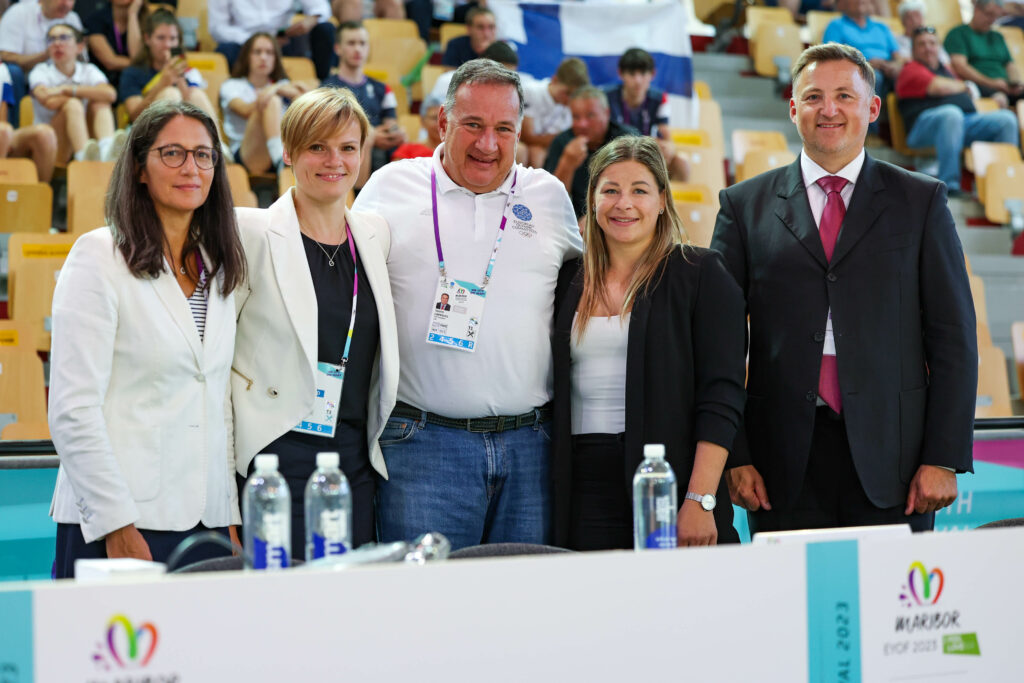 The European Olympic Family are all excited as we mark one year to go until the Olympic Games returns to our continent for the first time in 12 years at Paris 2024. For many of the Europeans competing next summer, their first international multi-sport event will have been an EYOF. It gives me great pride to see those athletes go on to such great success, and to watch the next generation of stars compete in Maribor this week.
President Capralos is quite regular guest at judo events and likes to spend time with judo community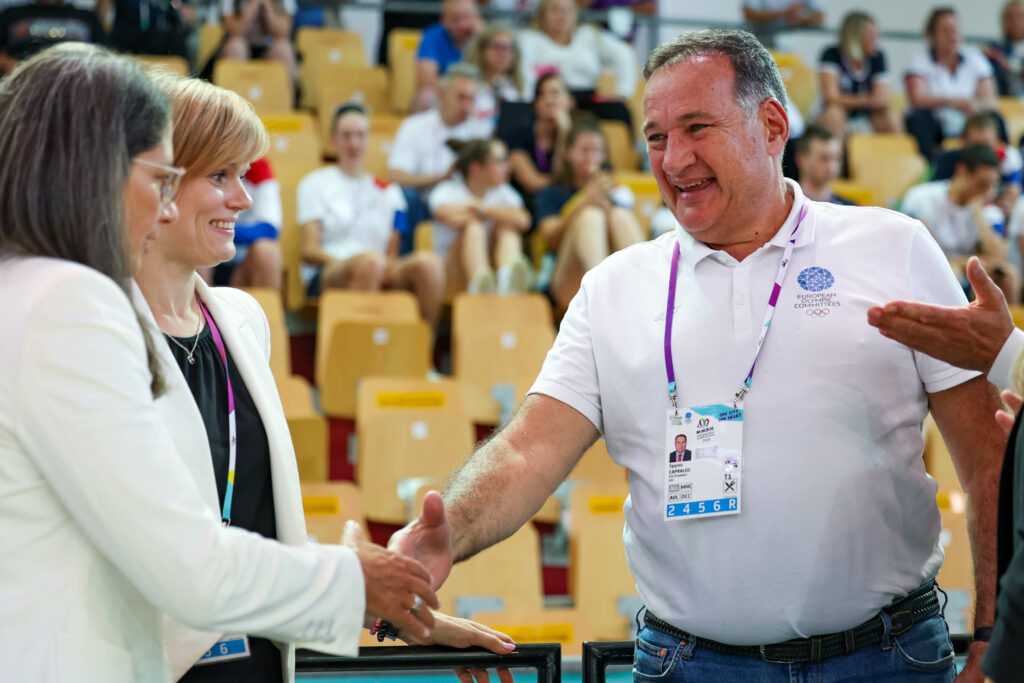 At Krakow-Malopolska, we saw the emotions of athletes as they achieved qualification in the different sports and this was one of the big success stories from the Games. The EOC is committed to giving our European athletes the best chance to succeed and that will continue at future EYOFs and European Games.
source: eurolympic.org
Judoka
Author: Mario Krvavac
---