In the preliminary rounds of the Madrid European Open 2023, it was clear that the Spanish Federation have a wealth of talent coming through the ranks, some of whom have already graced the IJF World Tour, but couldn't resist the opportunity to perform on home soil. Going in to the final block, there was the potential for eight medals for Spain including two finals. In the end, two golds were secured and three bronze medals won by the host nation.
Though for most, the attention was on Chelsie GILES (GBR) who was competing a weight category above her regular -52kg, of course becoming a major threat to the women on day one. Giles tested herself and was victorious until her semi final against home favourite, Jaione EQUISOAIN.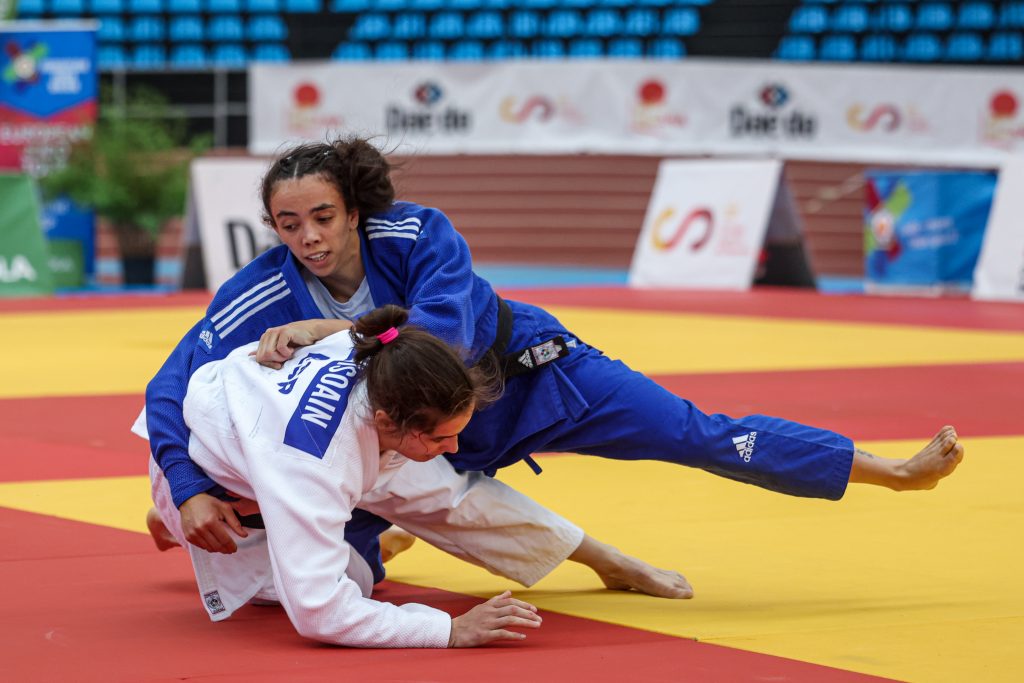 I was very happy with this result, she is a really hard rival and I've never fought against her, it was my first time, she is from a lower category but in any case she is really strong and I'm really happy that I managed to beat her in golden score.
The 29 year-old Equisoain is no stranger to success, with a Grand Prix silver to her name and ten European Open medals to boast. In fact, she took silver in the Madrid European Open ten years ago and finally had the opportunity to take the next step on to the top of the podium.
I'm very happy because I was at my home thinking that ten years ago I took a medal in this competition and for a time I was out of competition and I didn't take any good results so to have this medal here it is euphoric. I was convinced I was going to take the gold, I didn't have a good beginning but fight after fight I was improving and I was expecting to finish the competition with this gold.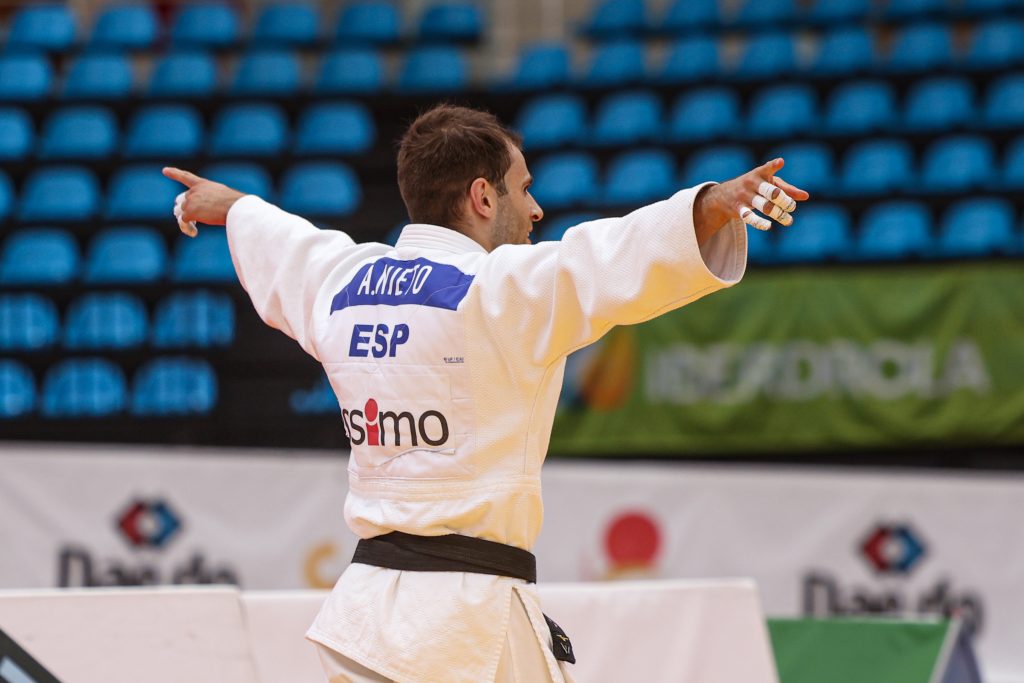 It was an impressive day for Spain with one gold taken after another, Adrian NIETO CHINARRO also took his first continental open gold medal in the -66kg category, the support from the home crowd absolutely lifted up their athletes, driving them to the win.
I feel really good, in the first fight not so well because I was nervous, to be at home in Madrid but finally I have the gold medal and this is what is important. It changed going in to the final, I felt more confident with the crowd behind me but on the tatami, I was not so strong. It was difficult after my opponent scored, but I think I was mentally strong and told myself to keep going. I made a little mistake but I made sure I didn't do it again! It is my first gold medal so I'm so happy about this and I feel more confident, Masters next!  
Judoka
Author: Thea Cowen
---