The European Judo Union is made of 51 members, one of which is the National Judo Federation of Malta (MJA). According to the MJA, judo was somewhat unknown in Malta until the 1950s. The little judo that was practiced was more a discipline than a sport and it was not until 1972 when the Malta Judo Association was officially formed. History also shows there are four judoka who represented Malta at different Olympiads: Stephen FARRUGIA (1988), Jason TREVISAN (1988, 1992), Laurie PACE (1992, 1996, 2000) and Marcon BEZZINA (2004, 2008).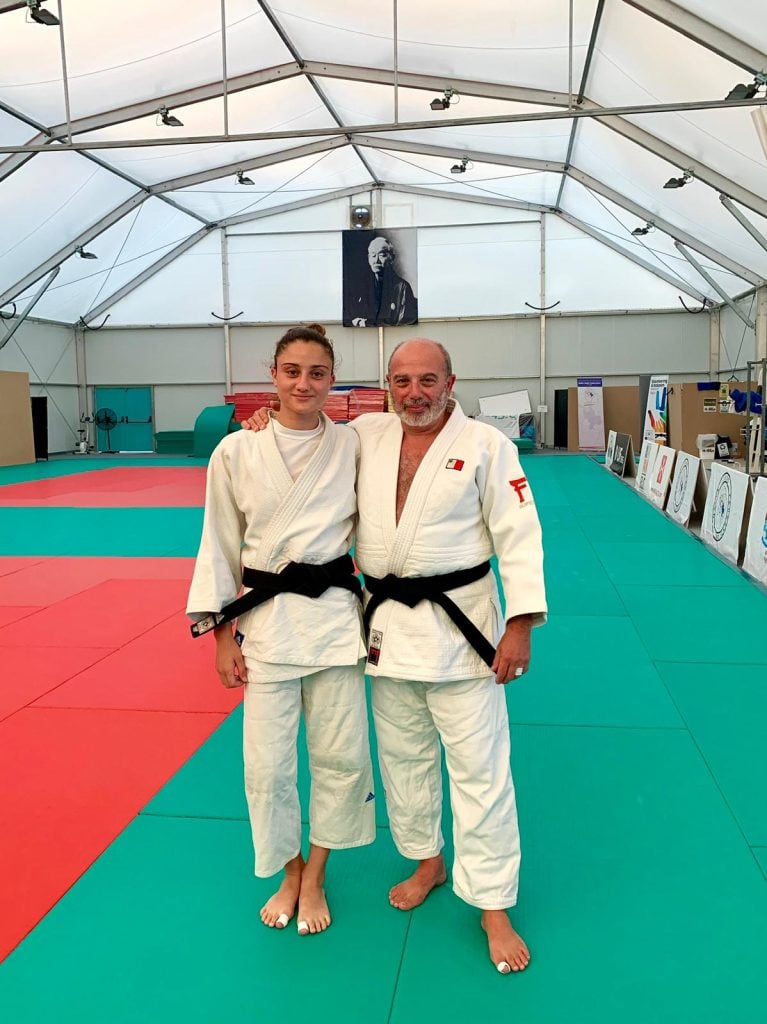 In 1979, the Tigne Judo Club was formed, where currently, Ivan ESPOSITO is one of the coaches. Little did he know that his daughter, Katryna ESPOSITO will one day be Malta's sole medallist at the prestigious Commonwealth Games. 
Katryna Esposito was born in the town of Pieta and was evidently exposed to judo at the back of her father's judo career. Although she did judo as a kid, for the first part of her teenage life, she let her competitive mind be drifted by the sea.   
I used to compete in sailing until the age of 18-19. I had to change boat class at 16 and I was too light for the class I wanted, and I stopped for 2 years before starting judo again. This happened after a few friends of mine convinced me to take part locally and I fell in love with competitive judo again.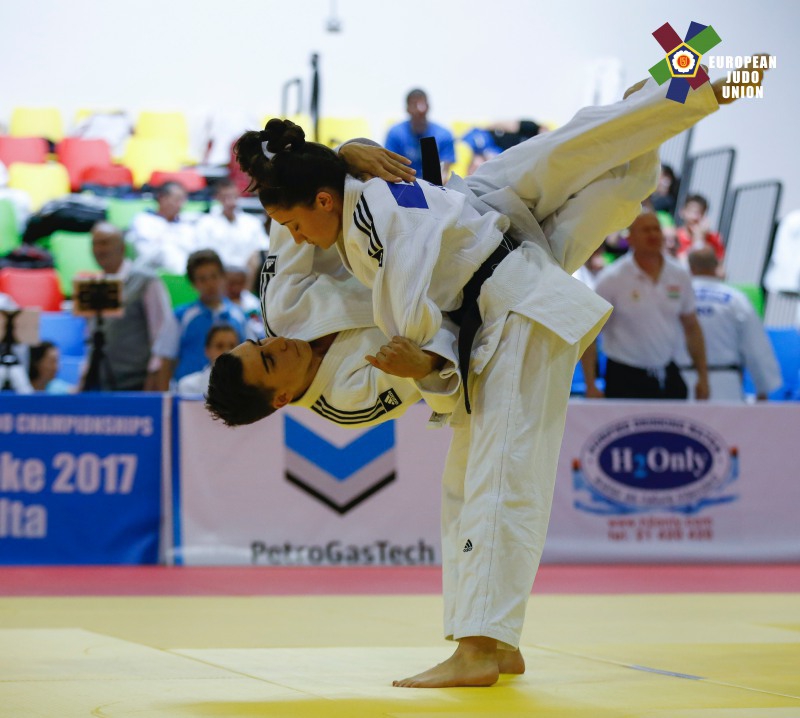 Interestingly, Esposito's competitive judo career did not begin at the shiai sector but rather at the kata events. In fact, she competed at the Kata European Judo Championships in 2017.
My dad competed in Ju-no-Kata for many years which is how I decided to give it a try. I liked how everything was thought out and you could work on perfecting movements, but this practicing for perfection, and never quite achieving it, was also what I didn't like. Ultimately, I stopped mainly because my partner didn't want to continue, and because I wanted to try competitive judo. Now, with the decision already being made, I want to see how far I can go. I have my own goals and I want to see how far I can push to get there. 
There is no secret that judo in Malta is not one of the major sports, and whilst there are not many sports to do as part of a school curriculum, Esposito explained that in the city of Pembroke, there is a national sport school and that is where you can integrate efficient training time alongside the school curriculum. Pembroke is also the city where the National Judo Centre is allocated. Upon deciding [five years ago] to chase bigger dreams, the 22-year-old judoka had a lot to do. Firstly, she gained her 1st Dan in 2018 before taking on the world and joining the national centre.
I had to play catch up when deciding to join the elite and I fast recognised that I needed to be abroad at different training camps to be the best that I can be, as well as to improve the most. In Malta we have a little over a dozen of people who are regularly training at the center. Actually, it is commonly understood that going abroad is our only option to match the level for now.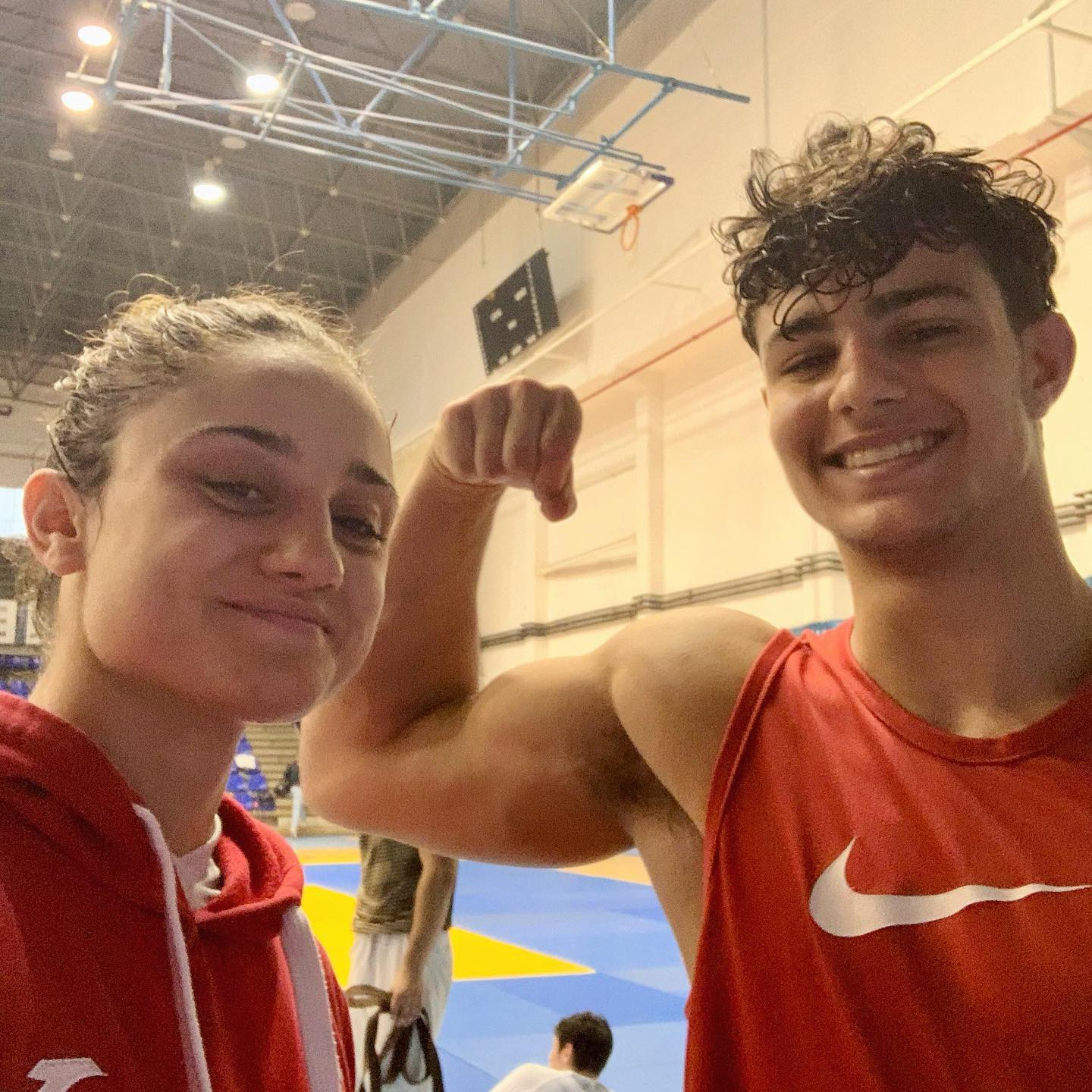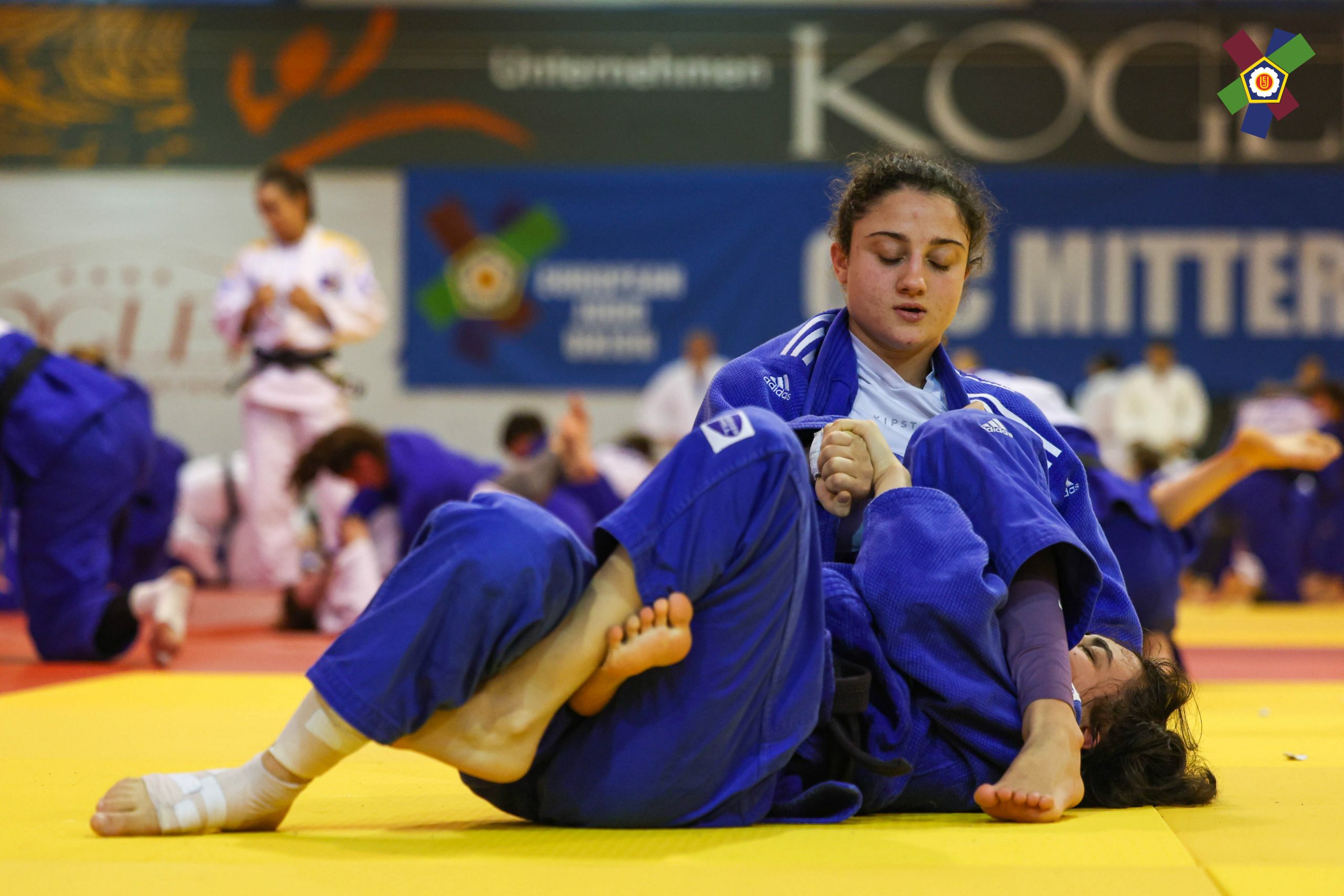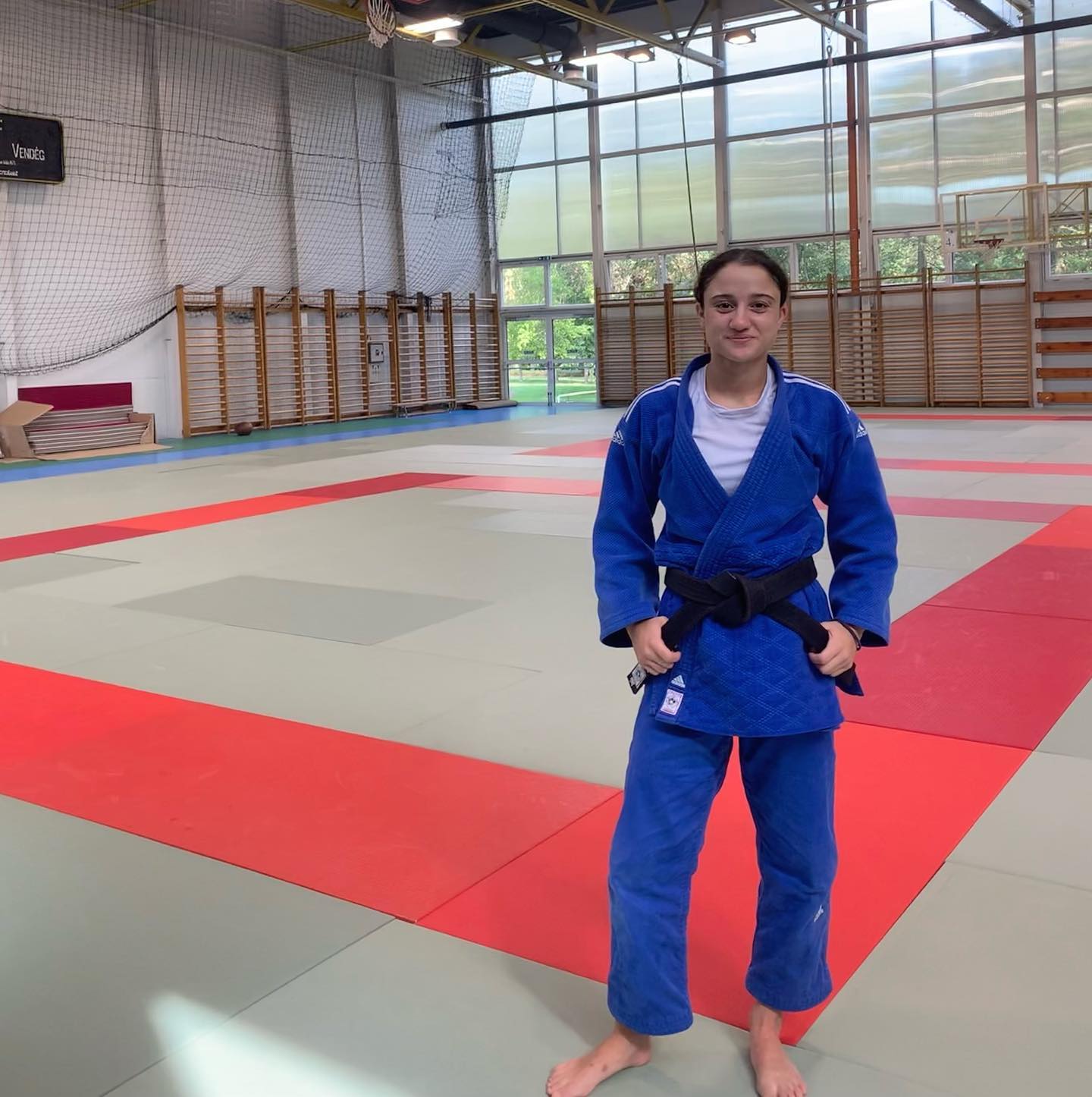 Katryna Esposito at the IJF Olympic Training Center in Hungary in 2022 (Photo: Tigne Judo Club)
One of the disadvantages of being from a small country is not having sufficient number of judoka to practice with on a daily basis. As with everything comes good and bad and there are upsides to the story too. Esposito is not only part of a small national judo team but also currently the only female to travel abroad on a regular basis.
Being the only female that really travels with the team, gives me the opportunity to make friends with other countries because I can't be with the boys all the time [she laughs]. So, the benefit of being a small team is being open minded, being open to the world and interact with people with whom you might not would have spoken to if the situation was different.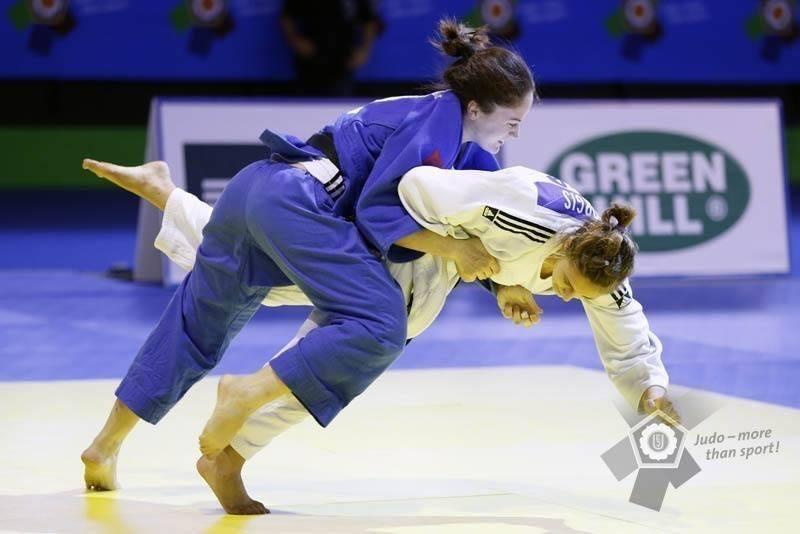 Marcon Bezzina was the last judoka to represent Malta at an Olympic Games (Beijing 2008). Esposito was still very young, but she has a recollection of the motivation she gained from that moment.
I do remember being very excited seeing a female judoka. It was a big positive shock and it motivated me a lot to believe that it is possible to get there.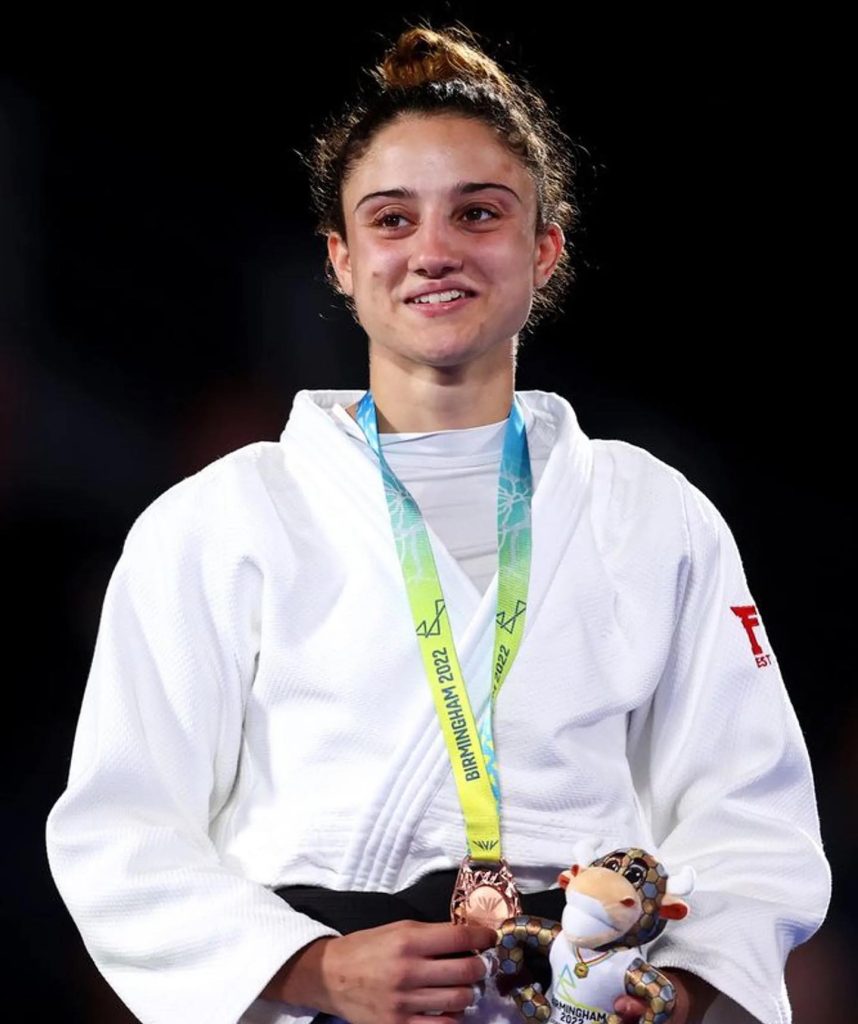 Given her relatively short full-time training on the mat, Esposito fast progressed, clipping a bronze at the Junior Commonwealth Championships in 2019. She followed that with a handful of 7th places at more prestigious events, including world ranking events. And last year, it all happened! Esposito won bronze at the Commonwealth Games in Birmingham. This was not only a bronze for her and the judo team but remained the only medal for the whole nation of Malta to return home with.
I was so happy, worked so hard, I had so many fights but those were the only ones I won that year, at least up until that day and it was a reward for the last years, not for just that day. 
This was not it, then came the first ever Small State European Judo Championships which took place in November 2022. For the first time, the lady with many talents, was able to listen to the national anthem of Malta in celebration of her fresh European title.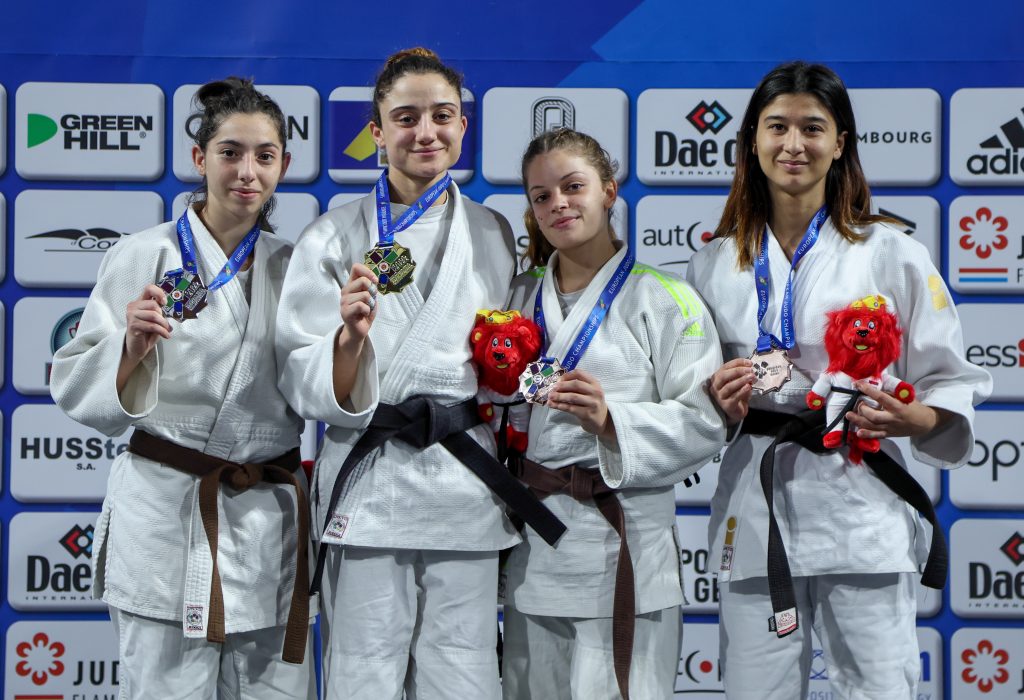 I was proud to be the first small states European champion, however, truthfully, it's only a small step, and the goal, as I see it, is to be up there at the Europeans and worlds not only small countries.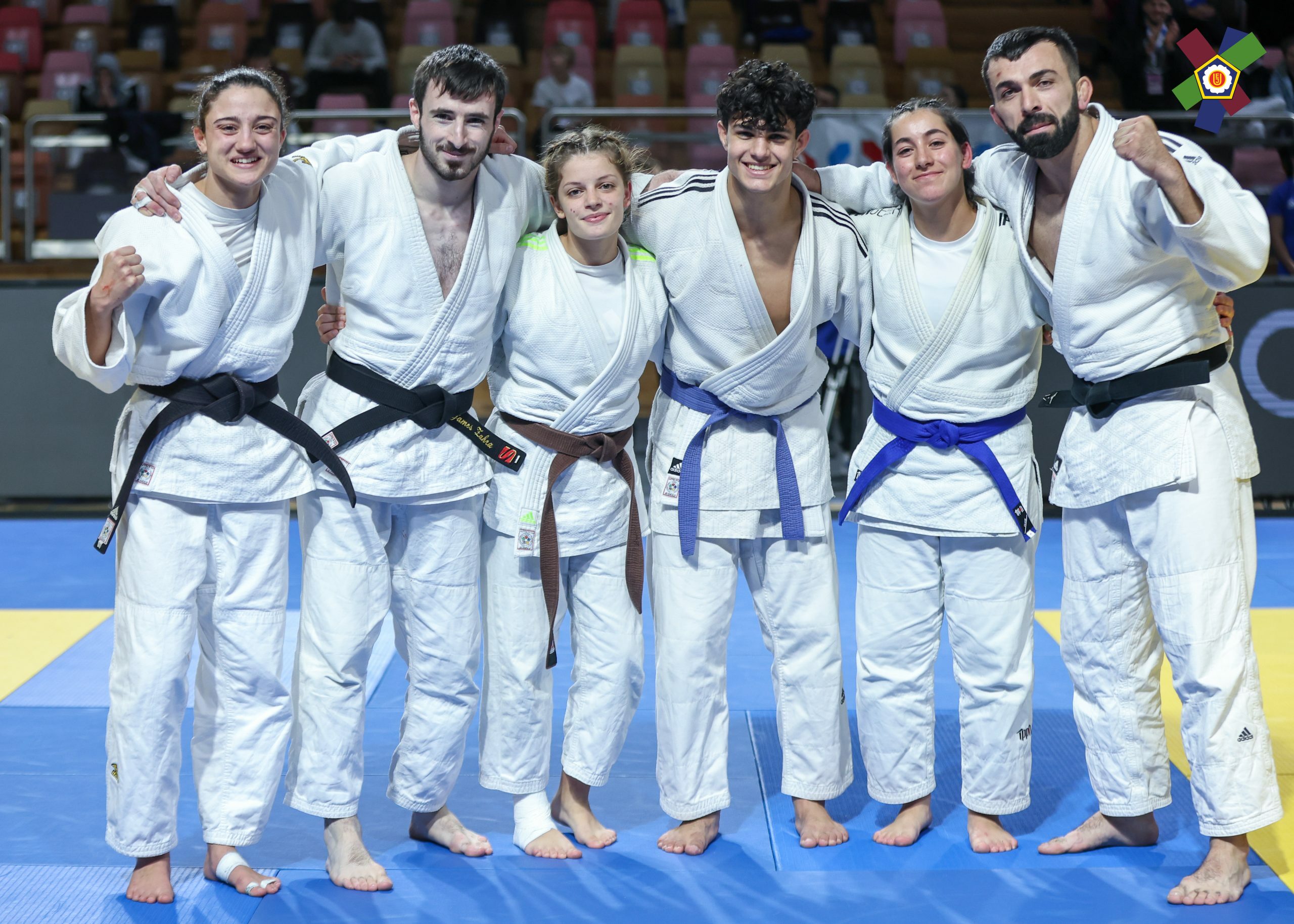 Team Malta winning bronze at the Small States European Championships 2022 mixed team event
On the way home from the Small States European Judo Championships (Photo: Tigne Judo Club)
Team Malta won bronze during the very same event where the mixed team was formed of younger and senior judoka. Esposito expressed additional thoughts on the new initiative in organising a Small States European Championships perhaps every year.
The fact that they organised this event for cadets too is a great motivation for the youngsters to train towards an obtainable goal. In Malta, it is at around this age where we see a huge fall in numbers from judo. This tournament is certainly going to help us in the future to raise the profile of judo and create awareness of our sport. In other sport like athletics and I think weightlifting too, they do have similar championships which shows to raise attention in Malta, this is including fundings. So hopefully in the future this tournament can grow into the same potential for us.
Today, besides the hectic training regime, Esposito studies full time as part of the online MSc in Sports and Exercise Science programme at Staffordshire University. She also shared her other passion, which is high diving. Now, before jumping off any platforms, Malta's top female judoka modestly explained her aims for the upcoming year.
I would like to be more involved in the IJF World Tour and start to get some ranking points. All these athletes around me want to get to the Olympic Games, and whilst I would love that too, I also want to make sure that I enjoy the process because once you lose the love for the sport, you won't get any results and won't be enjoying your time on the mat. I don't want to lose the joy in the process. 
Esposito's message to her fellow Maltese citizens on why to do judo? 
Judo is a beautiful sport, it is a form of art. There is art and science to it. It teaches you a lot of great values which you can take off the mat and into real life. Also, judo is never the same, it is everything but boring.
Judo is for all ages! Find your judo club in Malta and start today: https://www.maltajudo.com/where
Judoka
Author: Szandra Szogedi
---