Though France came out fighting in the final of the Junior World Championships Mixed Team event in Odivelas, Portugal, the Japanese onslaught was too great a task to defend against. The closest to come to any success was David ALI in the +90kg category, almost securing his opponent, KAWABATA Komei in osae komi, however a swift seoi nage in the final seconds won the contest for Japan. Concluding the 4:0 win was the two-time junior world champion, ARAI Mao in the +78kg category. Wins also went to HADANO Keita (-73kg) and HONDA Mayu (-70kg).
The current Junior World Champion, Melkia AUCHECORNE (FRA) was disappointed in her personal loss in the final, however she was happy for another reason,
Today I was a bit tired but I really happy for my tea, and for all the people that won their fights today who didn't get a medal this week, it was a good result for us.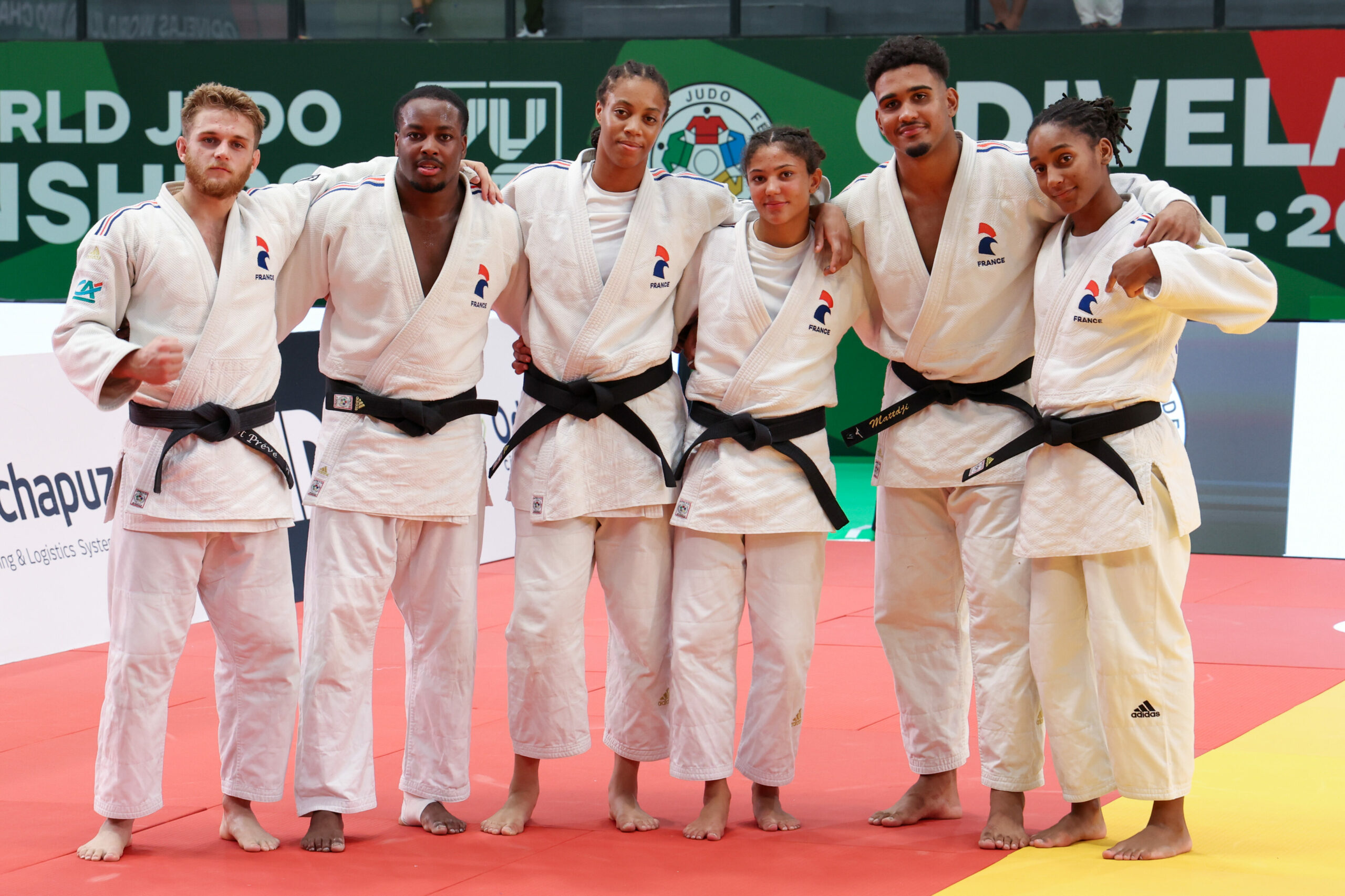 In the bronze medal contests, it was a bitter feeling for Team Azerbaijan, suffering the same fate they did in the Junior European Championships, finishing in 5th place. It wasn't a clean defeat by the team from Brazil however, ending in a 4:2 result, wins gained from Vugar TALIBOV (-90kg) and Ramazan AHMADOV (+90kg).
Next up were Portugal against Uzbekistan. As they performed in front of a home crowd, they continued on their mission to bring glory to their spectators who fuelled them throughout. Now they mightn't have finished on top of the podium, but this mattered little once the team stood on the podium, a hard earned bronze medal to add to their Junior European Championships Mixed Team bronze last month.
First up was Otari KVANTIDZE in the -73kg category against Khojiakbar TOSHEV (UZB), and all started well for Team Portugal as Kvantidze scored waza ari with sumi gaeshi, unfortunately it was shortly followed with an inescapable ippon-scoring ko soto gari from Toshev. Though Kvantidze didn't succeed in this contest, he was a compulsory member of the team today to make it in to the medal fight,
We have been training so hard for this and so happy to have this result. To win this bronze medal at the world championships at home, it is just so amazing for us.
No matter, it was only one win against the Portuguese, morale stayed high. Tai PINA (POR) was ready for the -70kg contest and evened the playing field with an o uchi gari, scoring ippon against Barchinoy KODIROVA.
Pedro LIMA was next up for the Portuguese side and struggled against Akhror ZIYODULLAEV who managed to score a waza ari and dominated the -90kg contest, forcing Lima to pick up two shidos. Then incredibly, proving that it isn't over until it's over, Lima executed a beautiful sasae tsuri komi ashi with only 20 seconds left to go, scoring ippon and putting his team in the lead.
It was amazing to have this crowd, all my friends and family here today from Portugal, supporting us. I guess everyone worked that little bit harder because we had these people here for us. In my fight, I was losing and I don't think anyone expected me to score ippon right at the end [his team interrupted to yell, "WE DID!!!!"] but I did it, and it was an amazing feeling to hear everybody screaming.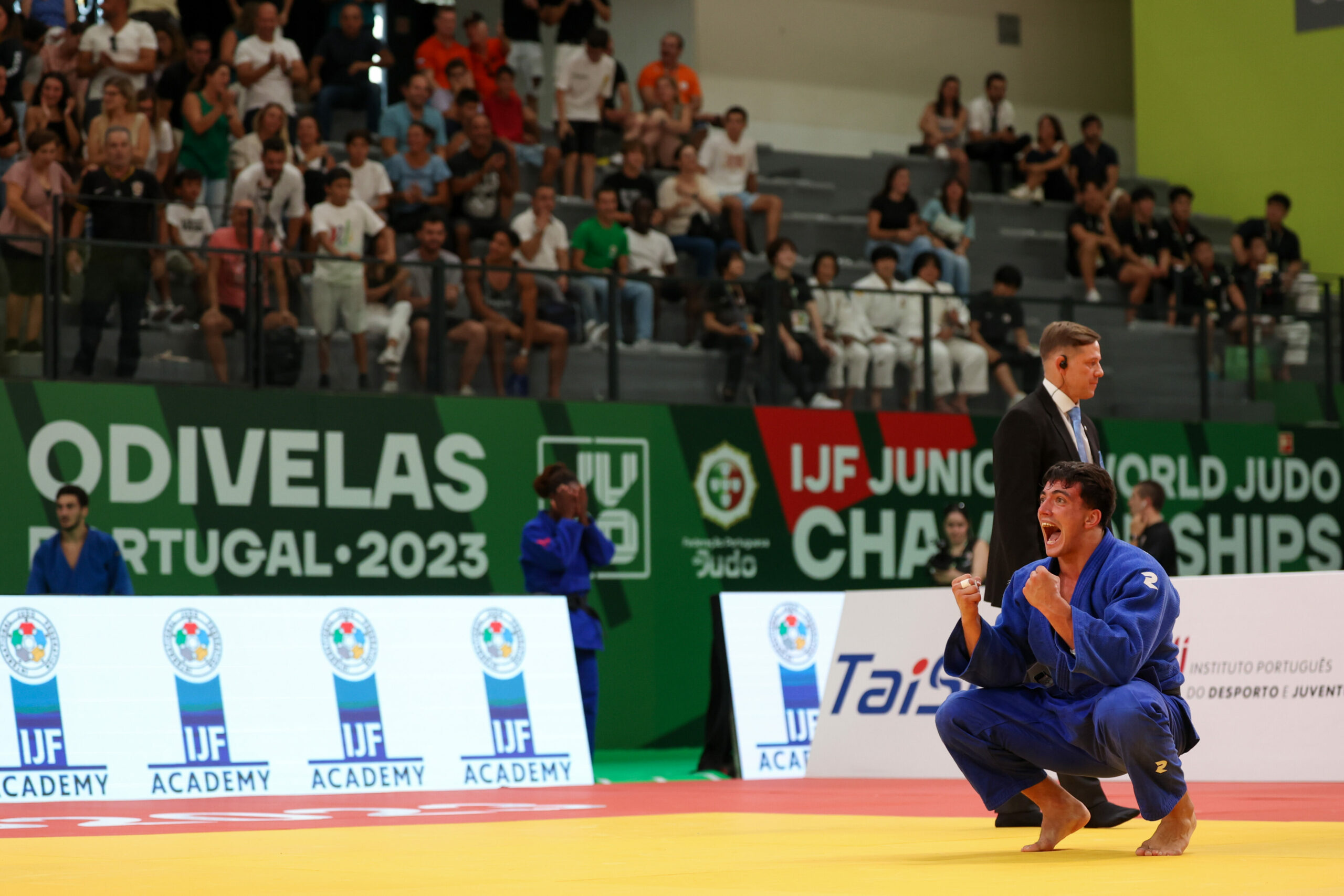 The +70kg contest may not have been the most attractive as neither Fabia CONCEICAO (POR) or Mokhlaroyim TUKHTAMISHEVA were able to find a way to score, but Conceicao remained the stronger of the two, managing the contest well, forcing Tukhtamisheva to pick up three shidos. This meant that only one more win was needed for the Portuguese side to take the world bronze medal. Next up was the +90kg representative Guilherme SILVA (POR), who had been giving a great performance all day, however a huge o goshi from the -100kg Junior World silver medallist, Rustam SHORAKHMATOV brought the Uzbekistan team back in the game, but still 3:2 to Portugal.
Once again they had a match point, this time, Maria SILVEIRA stepped up to the plate. The current Cadet European Champion was shouldering the responsibility with great maturity and despite being two shidos down, two minutes in to golden score, she plugged away in ne waza until she eventually managed a turn and held down her opponent Farangiz REDJEPOVA (UZB).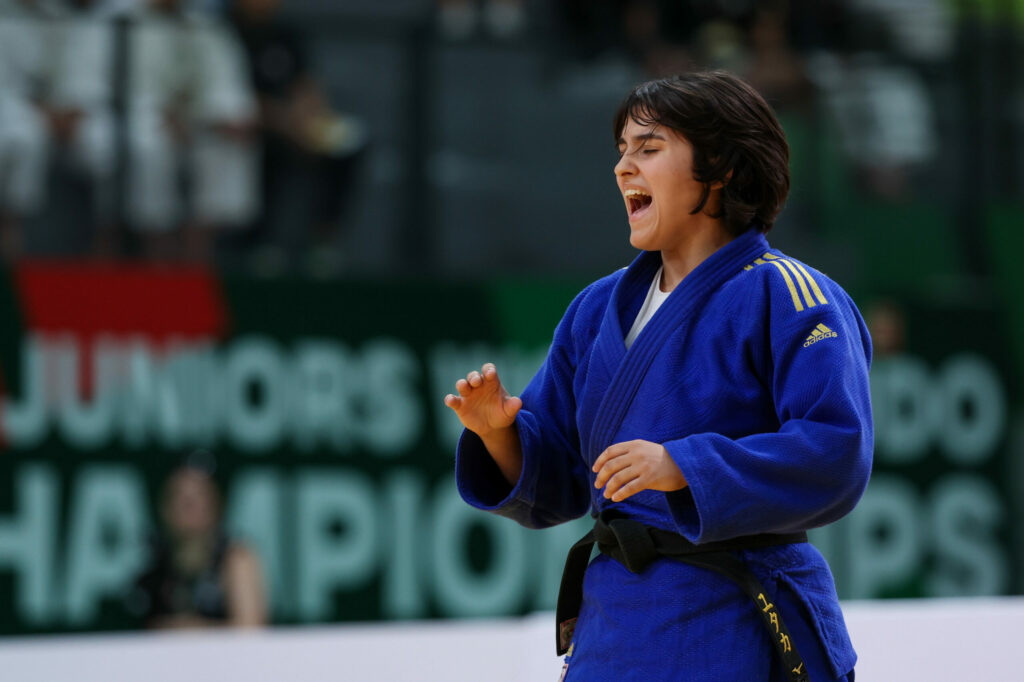 For the young men in this team, it was their last chance to compete at junior level and will move to senior now, but for the women, they are only just getting started.
The crowd went wild and the team were beside themselves, completely euphoric with this home win.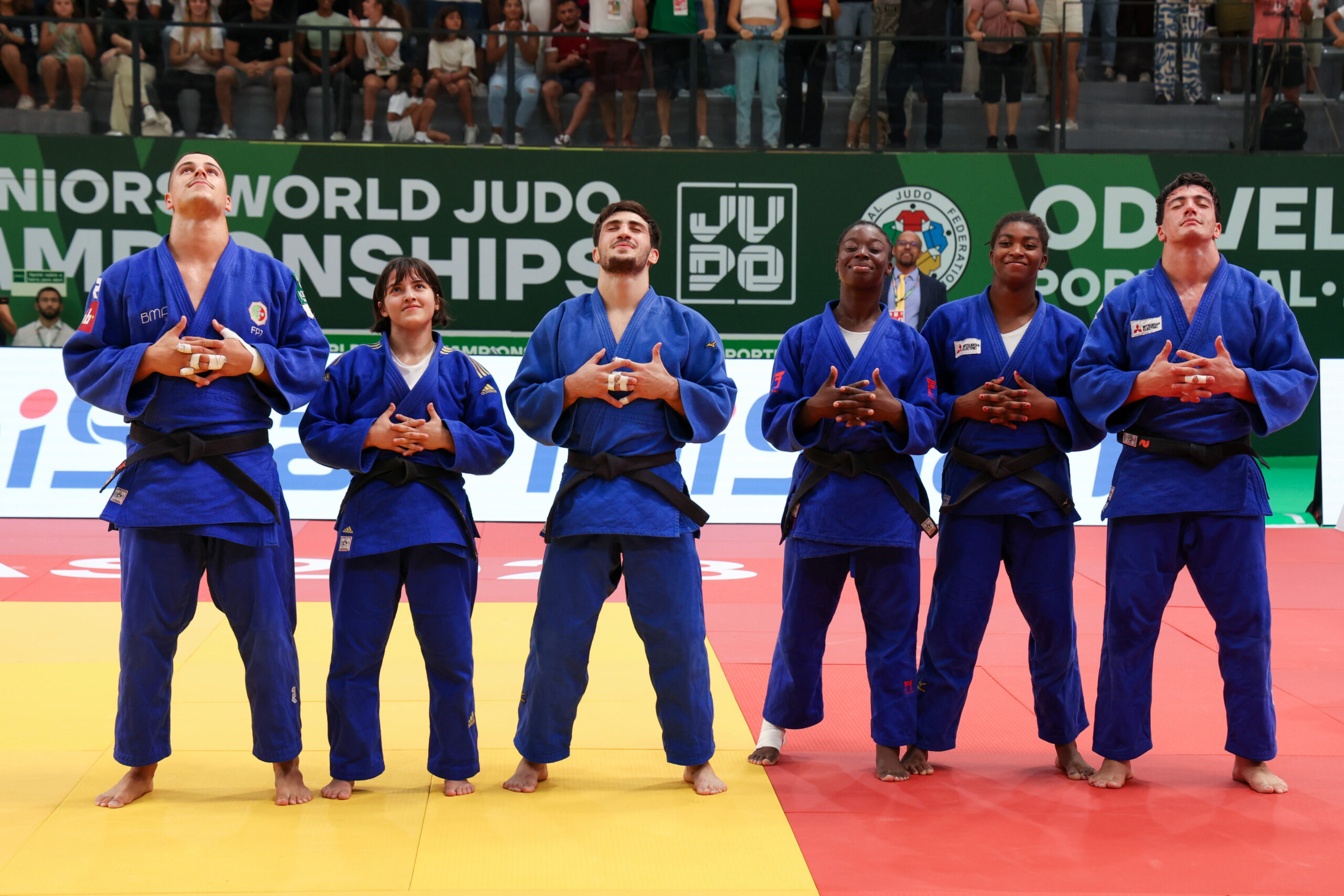 Author: Thea Cowen
---