Repechage and Semi Finals
The +78kg got off to a quick start, unfortunately for Maria Suelen ALTHEMAN (BRA) she was unable to continue due to injury and the win automatically went to Shin XU of China.
Kayra SAYIT (TUR) won her repechage in the first minute, te waza bringing her a waza ari score and she finished up in ne waza to secure her bronze medal position.
The semi-finals didn't go in favour of the European representatives Romane DICKO (FRA) and Iryna KINDZERSKA (AZE). Instead, Idalys ORTIZ (CUB) and SONE Akira (JPN).
In the men's, Teddy Riner (FRA) lost his quarter to the #1 seed, Tamerlan BASHAEV (ROC) and so had to compete against Rafaela SILVA (BRA) to get in to the bronze contest. Riner came out a different man and threw within 45 seconds with suma gaeshi straight in to juji gatame.
Yakiv KHAMMO (UKR) had a successful repechage, winning with a waza ari scoring seoi nage against Bekmurod OLTIBOEV (UZB).
It was a tough contest between the -100kg Olympic champion and 2019 world champion Lukas KRPALEK (CZE) and HARASAWA Hisayoshi (JPN). All big attacks came from Krpalek, then 3.59 in to golden score, the win went to the Czech athlete.
The number one seed Bashaev countered Guram TUSHISHVILI (GEO) very quickly, but the Georgian evened the score with a minute to go, then again, controlled his opponent with te waza, scoring ippon and taking a place in the Olympic final.
Medal Contests
Iryna KINDZERSKA (AZE) dominated her bronze medal contest against Shin XU (CHN) and scored twice with waza ari, makikomi attacks bringing her the Olympic medal.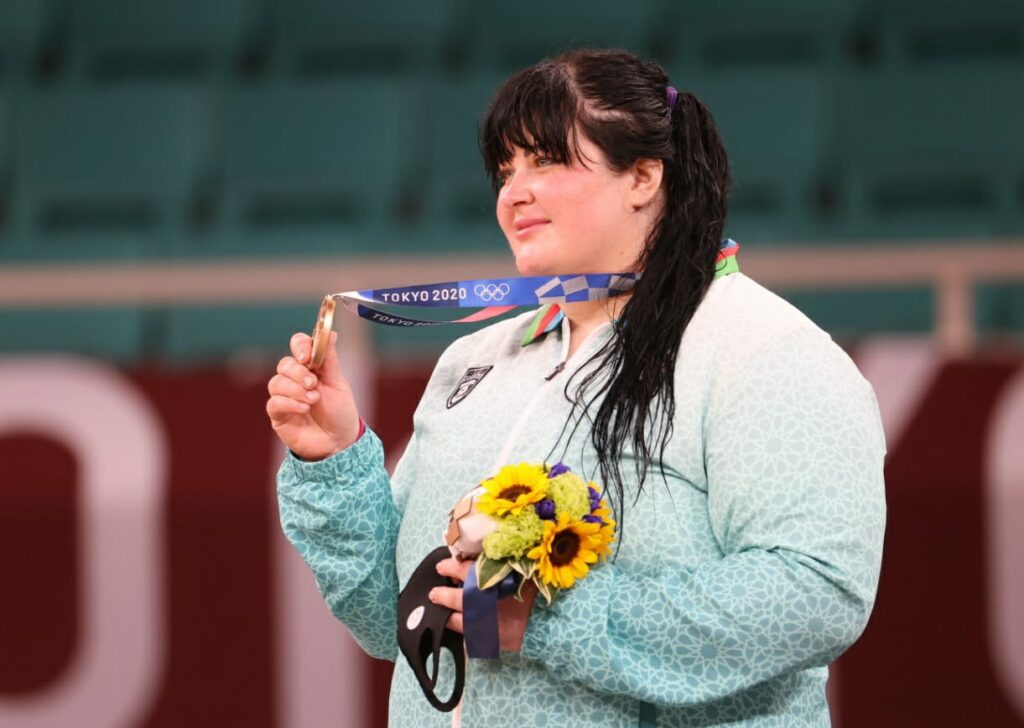 Romane DICKO (FRA) v Kayra SAYIT (TUR)
Next up was Romane DICKO (FRA) and Kayra SAYIT (TUR). Following a disappointing semi-final for the French, she wasn't about to let this one go as well. A continuous makikomi attack resulted in a waza ari score, grabbing her opponents leg as she landed, she continued to hold Sayit on the ground to achieve her ippon. She may have been emotional, happiness with her medal, disappointment in missing out in the final but we will see her in Paris 2024 where it is likely to be a different story for the 21 year-old.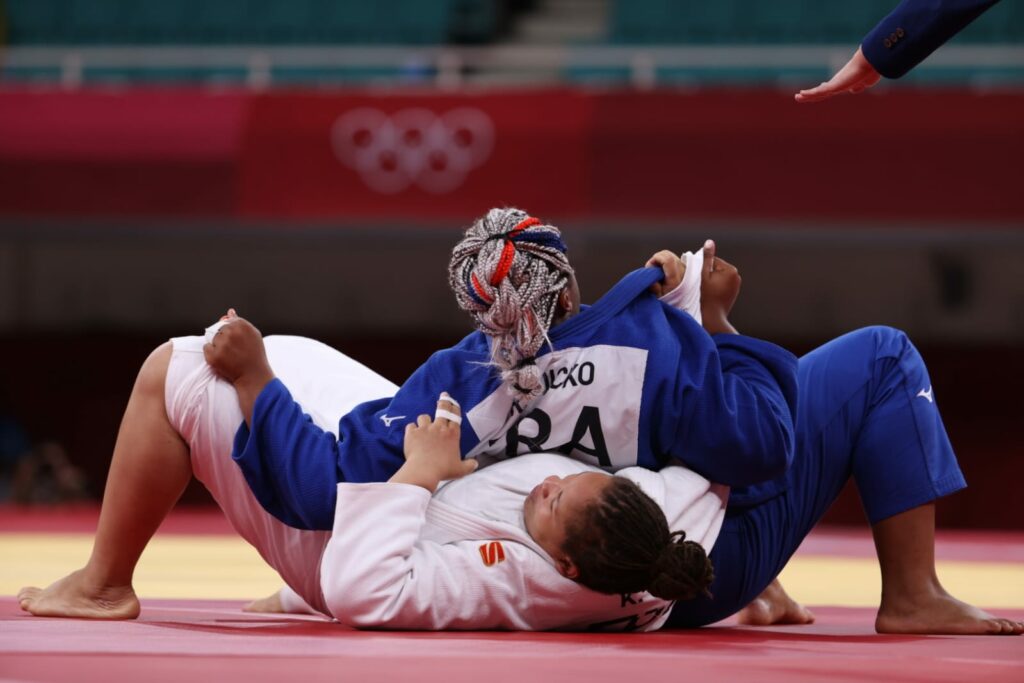 Teddy Riner (FRA) v HARASAWA Hisayoshi (JPN)
The two-time Olympic champion, Riner struggled in this contest against the Japanese, Harasawa. The contest went over in to golden score, two shidos awarded to the Japanese as he simply didn't have the ability to contend with the Frenchman. Eventually it was an accumulation of shidos that eliminated Harasawa and gave Riner the win.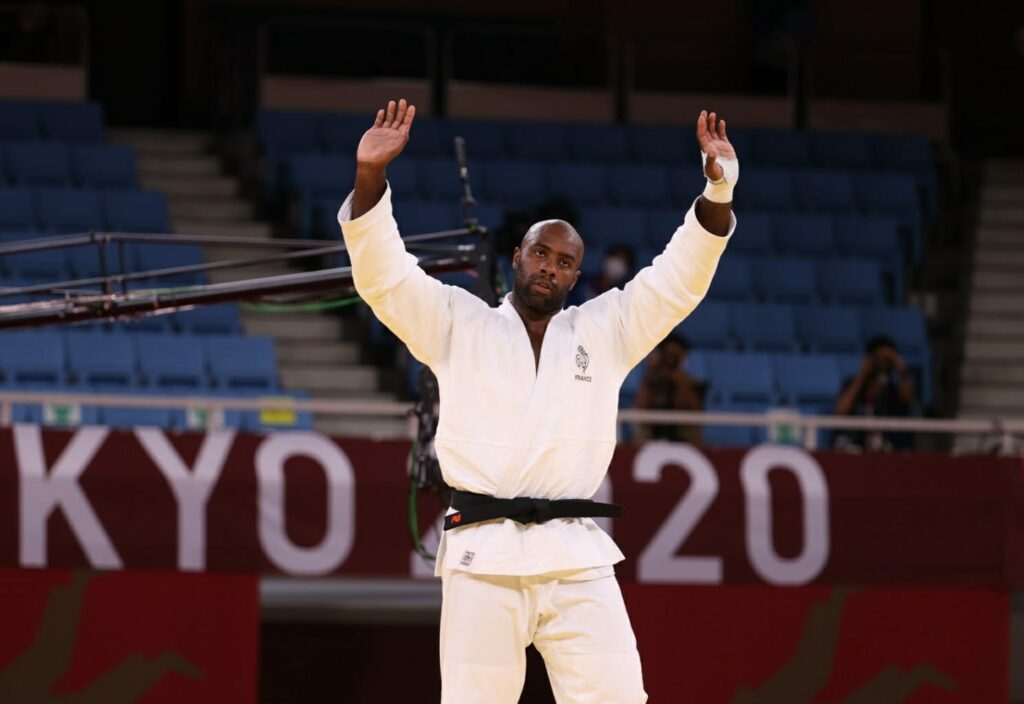 Bashaev took his time against Khammo, both with the ability to take bronze today. In the end it was a seoi nage from the ROC representative and transition to ne waza that brought ippon to Bashaev.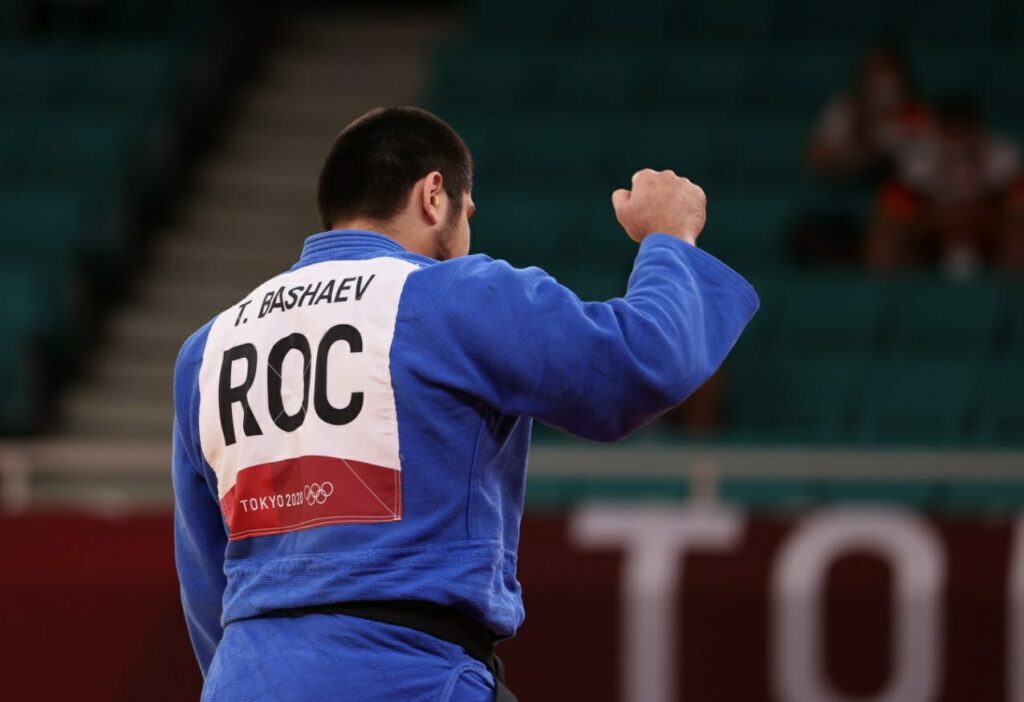 An incredible final ensued between Tushishvili and Krpalek, the former was the one on the attack, not allowing time for Krpalek to have his chance. However the Czech -100kg Olympic champion bided his time, got his grip and executed a scoring yoko-sutemi-waza and held the Georgian for a further ten seconds to take his second Olympic title, in two weight categories.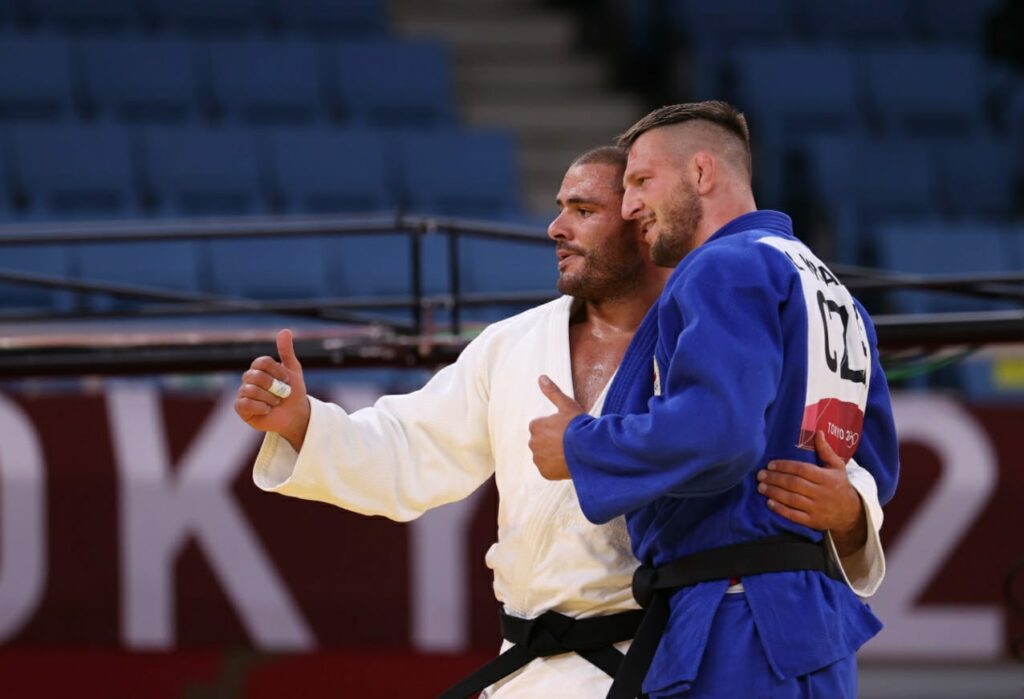 Judoka
Author: Thea Cowen
---