Repechage & Semi Finals
The repechage contests began with Guusje STEENHUIS (NED) and Kaliema ANTOMARCHI (CUB). It was a long contest, a length of eight minutes and unfortunately for the Dutch it was a makikomi from Antomarchi that ended it in favour of Cuba.
Mayra AGUIAR (BRA) took the second bronze medal position via repechage as Aleksandra BABINTSEVA (ROC) couldn't seem to find her footing and racked up three shidos resulting in the end of her journey today.
Current world champion Anna Maria WAGNER (GER) took on the home representative HAMADA Shori (JPN). In less than a minute and a half, with a constant flurry of attacks, Hamada took the win on the ground as Wagner submitted from juji gatame. Wagner went in to the bronze against Antomarchi.
The French have been very successful this week, already claiming two silver medals and a gold in the women's categories as well as a bronze in the mens. Madeleine MALONGA (FRA) had every intention of joining her team not he podium. She is an intelligent competitor and was tactical in her semi final against YOON Hyunji (JOR), the win was on penalties.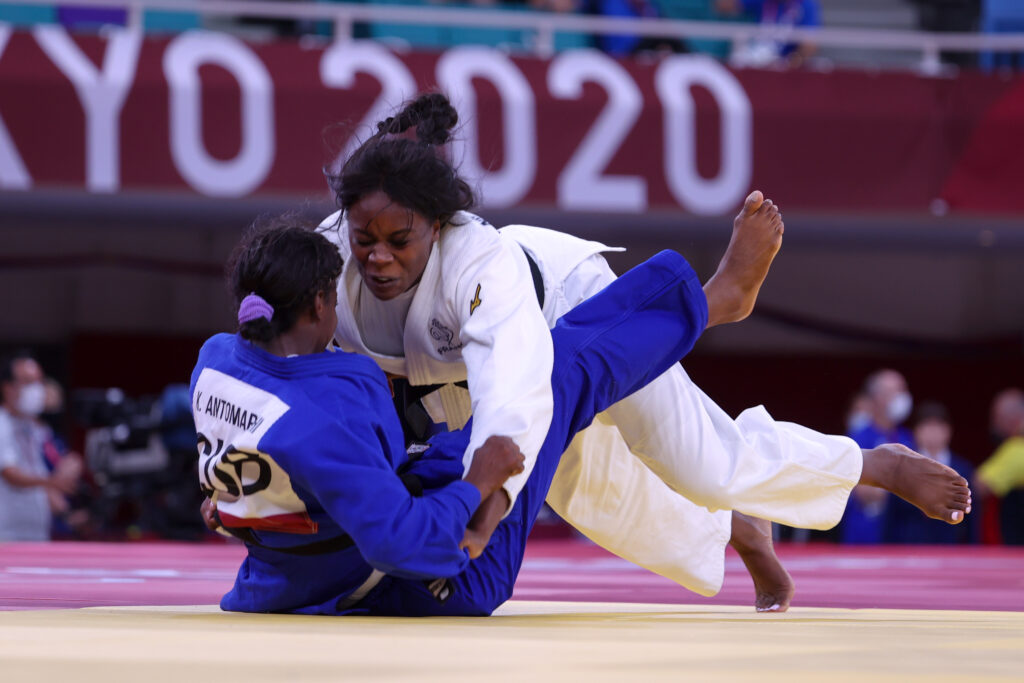 An Olympic dream ended for Peter PALTCHIK (ISR) in the repechage as Shady ELNAHAS (CAN) took the win in golden score. Canada are having a positive tournament with two medals already in the women's categories.
Niyaz ILYASOV (ROC) managed a win against Karl-Richard FREY (GER) in the next repechage. It was an even contest but a waza ari score took the ROC representative through.
The semi final contests between Jorge FONSECA (POR) and CHO Guham (KOR) and then Varlam LIPARTELIANI (GEO) and WOLF Aaron (JPN) didn't go in favour of the European competitors, the #1 and #2 having to settle for places in the bronze medal fights. Both were close contests with scores being put on the board in the final minute making it a tough job to come back from.
Medal Contests
Anna Maria WAGNER v Keliema ANTOMARCHI (CUB)
A half way score was put on the board by Wagner with a combination of uchi mata and o uchi gari as she battled her opponent who wanted to counter. 2021 has been a fantastic year for Wagner as she also became world champion in Budapest and now can claim her Olympic bronze.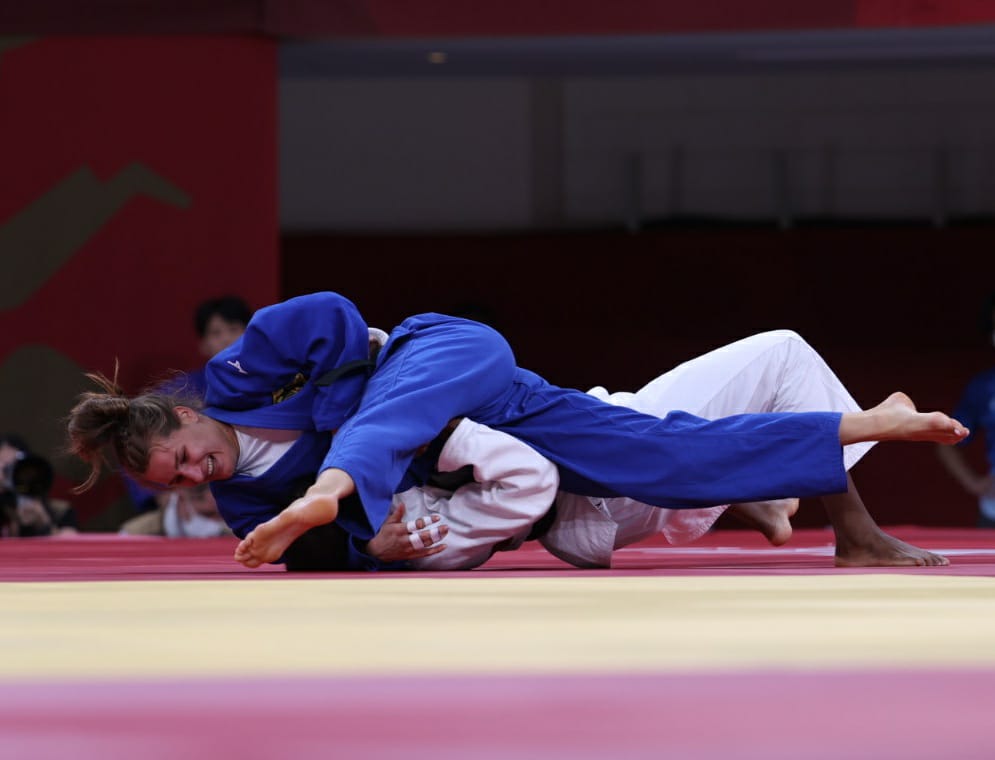 Hamada, known for her speedy work on the ground, didn't allow Malonga the chance to get in to the contest and it was all over in just over a minute. Malonga had a very successful day and will leave Tokyo as an Olympic silver medallist, adding to the four medals France already has.
It looked as if the double world champion, Fonseca was in a bit of trouble with the Canadian. It wasn't until a last minute attempt that the Portuguese was finally able to score a waza ari, his opponent knowing his tactics well. Though he accumulated two shidos for false attacks, he managed to avoid the third and take his Olympic bronze.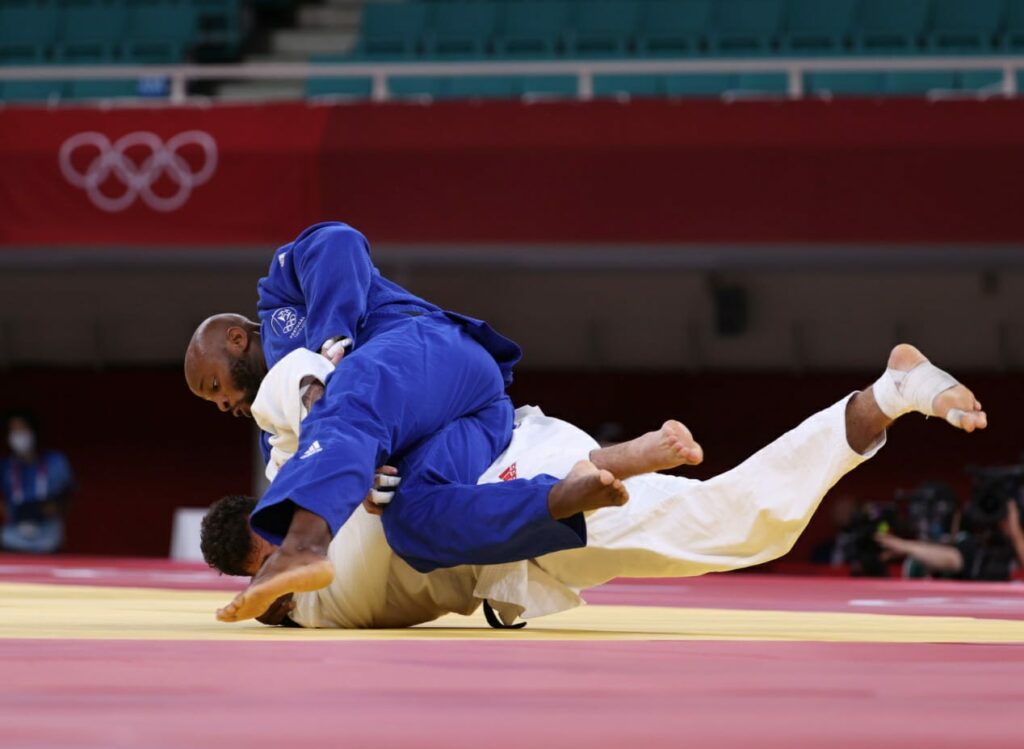 An all-European bronze contest ensued and again, evenly matched until he final minute when Ilyasov took his chance, countering Liparteliani with a contested score. The clock ran down and unfortunately for Liparteliani he was unable to add another medal to his Olympic collection but this was a shining first for the ROC representative, the second of the tournament.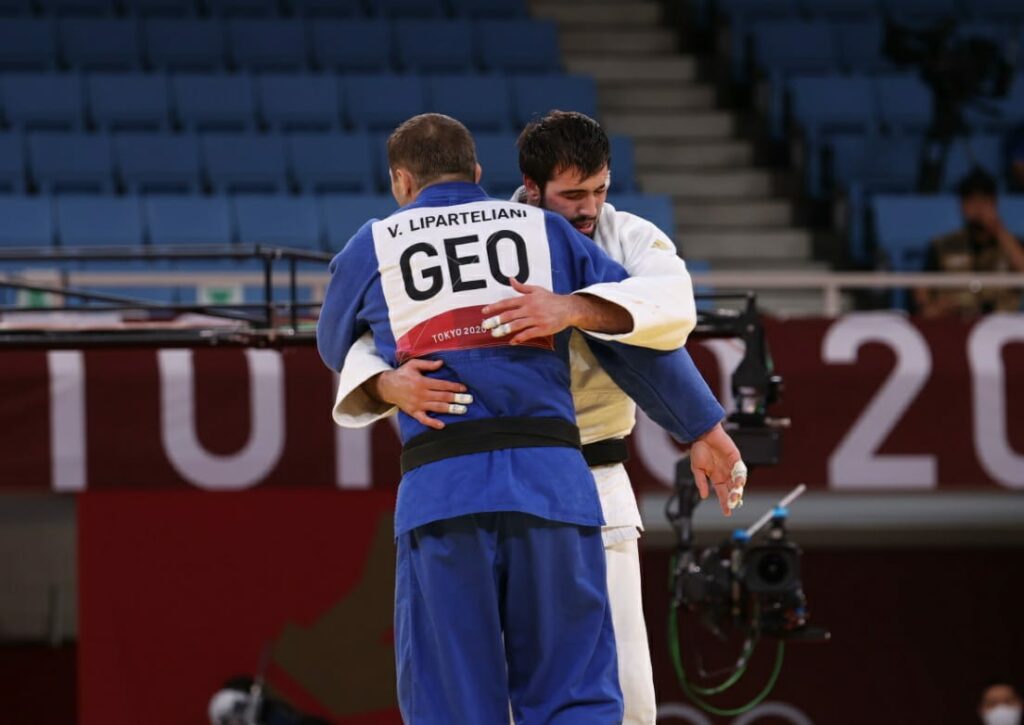 Judoka
Author: Thea Cowen
---