Day one of the Junior World Judo Championships 2021 in Olbia brought together the best of the junior athletes from all over the planet, though there is a noticeable absence from traditionally one of the strongest nations, and the hosts of this years Olympic Games, Japan.
In the end, the -60kg, -66kg, -48kg and -52kg finals were all-European affairs and meant that no matter what, Europe would be taking the golden haul. Aside from this, there were only three opportunities for the other continents to take a medal. Yet with 286 EJU inscriptions, we had numbers in our favour.
First up was the -48kg final, which in fact was a rematch of the Junior European semi final in Luxembourg between the #1 seed and home favourite, Assunta SCUTTO (ITA) and Junior European champion, Irena KHUBULOVA (RUS). 
In Luxembourg it would have been fair to say that the Russian had an easier run, spending much less time on the tatami than she did today as she battled through two exhausting golden scores in her opening rounds. She didn't look as prepared as she usually was and really had to dig deep for her early wins. Though her semi final was an improvement, she wasn't able to contend with Scutto for gold.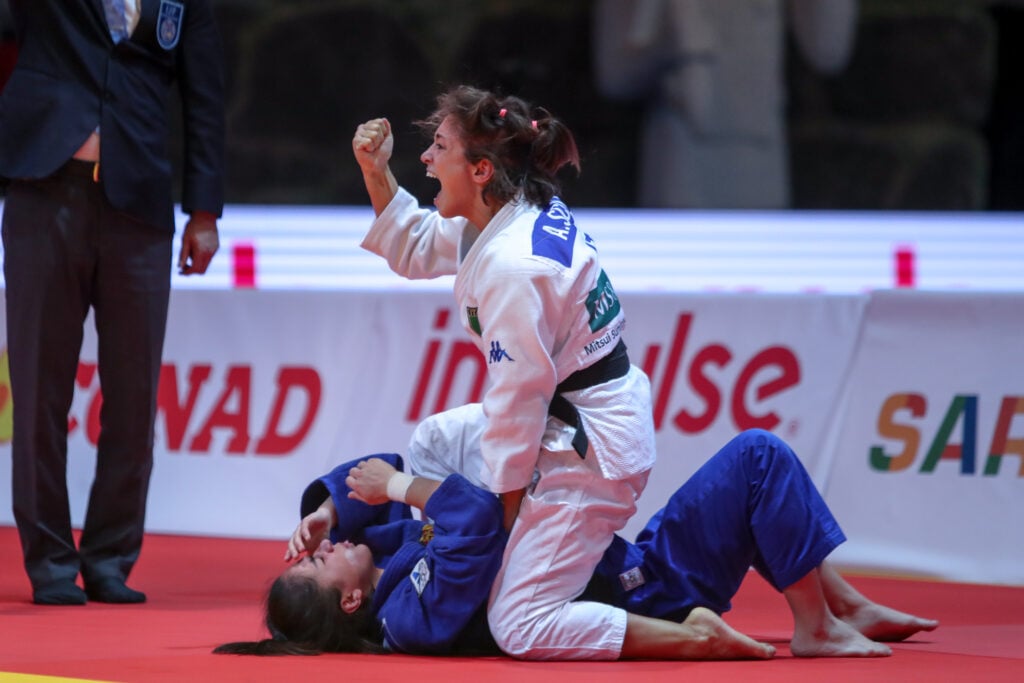 Previously Scutto lost out but she wasn't going to do it again, she felt stronger today and much more confident in her abilities, which helped her to a final win within the first minute, giving Italy their first gold medal of the tournament. 
The -60kg category was very exciting and we saw an unfortunate quarter final meeting between the current Junior European champion Romain VALADIER PICARD (FRA) and Cadet European champion Turan BAYRAMOV (AZE). Though there were high expectations for the Frenchman, following a shido situation, he was forced in to the repechage and Bayramov took himself on and in to the final. Here he met Junior European silver medallist Giorgi SARDALASHVILI (GEO) who had performed beautiful judo from the very start of the day till the end.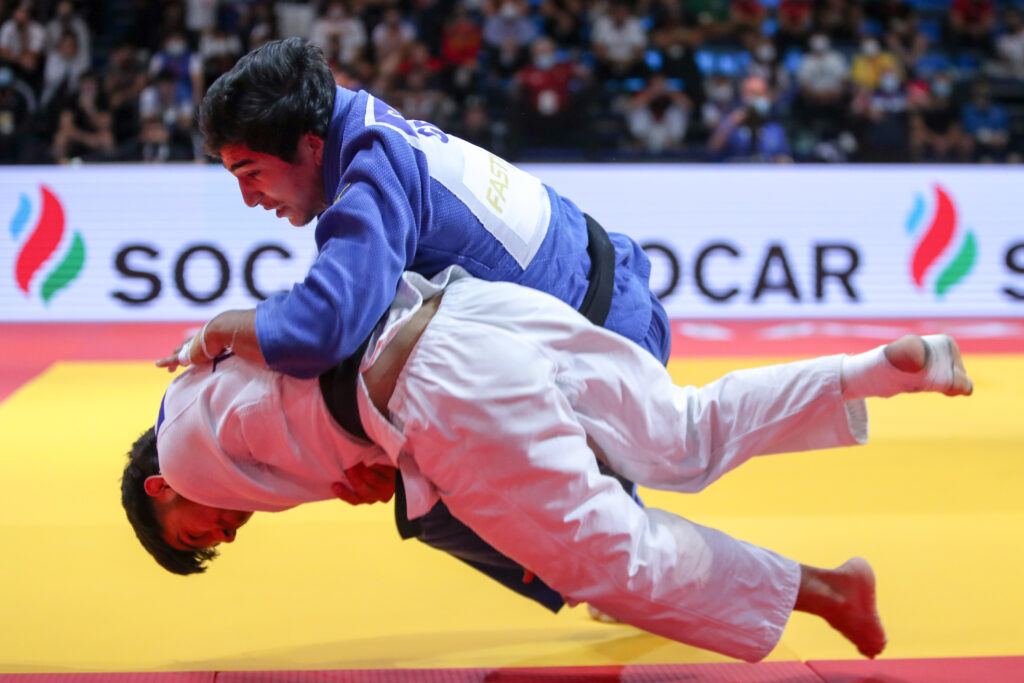 Regardless of the outcome, Bayramov made up for his first round exit in Luxembourg, but the final was heavily dominated by the Georgian. Even in the match up on grips, the Azeri seemed to be at a disadvantage with the strength of Sardalashvili coming out on top. In the end, a half hearted entry from Bayramov was his own demise. The Georgian took advantage, catching his opponent off balance, securing himself the Junior World title. 
Similarly, Giulia CARNA (ITA) left Luxembourg a little disappointed but today she felt the spirit of her home nation and pulled herself through round after difficult round to face France's hope, Chloe DEVICTOR in the final. In the crowd we saw the 2016 and 2021 Olympic medallist, Odette GIUFRIDDA of Italy supporting her younger team mates and explained that each of these athletes had helped her in her preparation for the Olympics in Tokyo and now was her time to repay them. It certainly seemed to help as yet another Italian lightweight was in the final.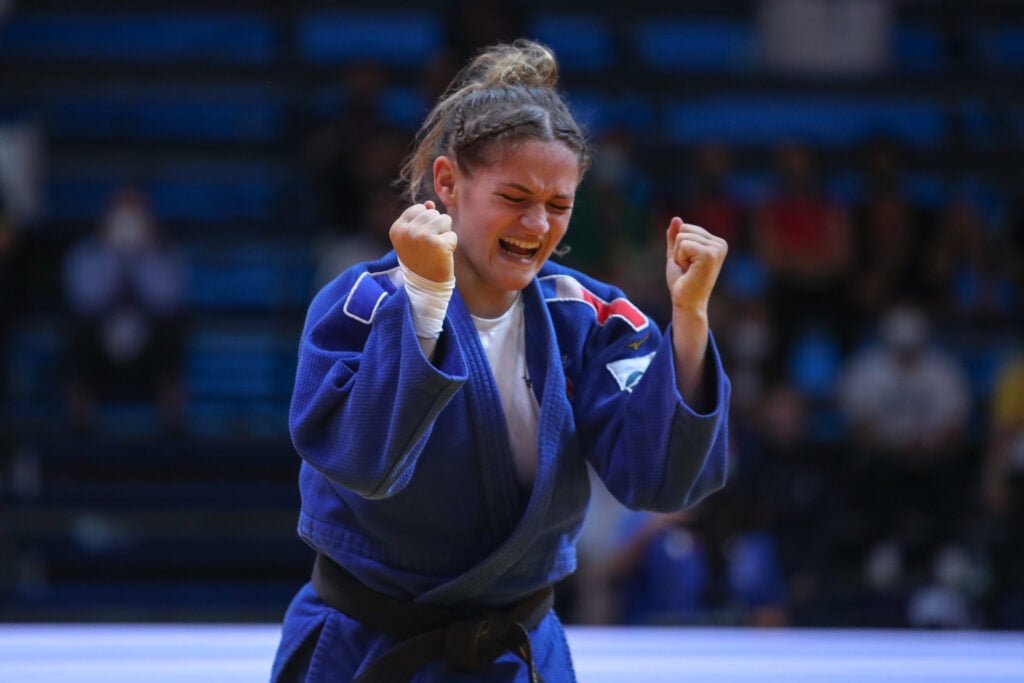 However, Devictor had already experienced the bitter taste of defeat in Luxembourg and was more than determined to make sure she wouldn't need to accept silver again. With this mindset she became the clear leader of the contest and went on to become the gold medallist, putting her Junior European defeat to bed.
It was a surprise in the -66kg category to see the top eight seeds fall to the wayside, only #1 Maxime GOBERT (FRA) and #4 Yevhen HONCHARKO (UKR) managed to pick up bronze medals. Instead the unseeded Russian, Abrek NAGUCHEV and Lennart SLAMBERGER (GER) went head to head for the Junior World title.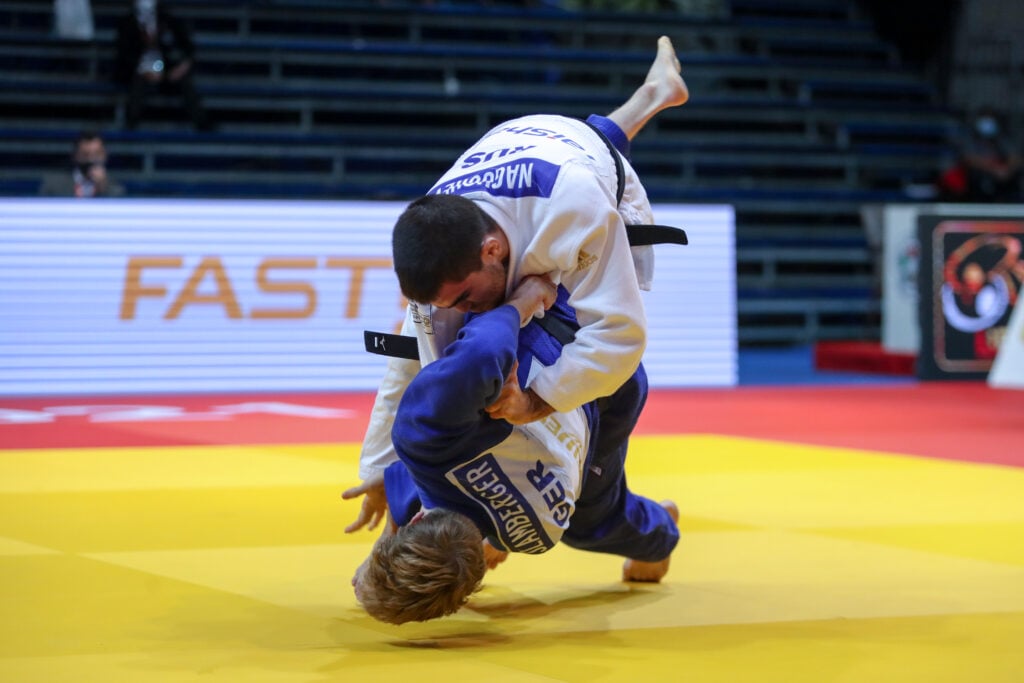 Naguchev is a known name, Abrek, his brother Kazbek and sister Danna have been regulars on the European cadet and junior circuit with numerous medals among them all, with their father as their coach completing the family judo circle. Though the seeding would argue against it, there was a good chance for the youngest Naguchev to take his well-deserved world glory. Brother Kazbek took the Cadet World title in 2017 and Abrek could only accept walking away with gold today, explaining that he owed this medal to his father.
It was a hard day for him, with a physical quarter final against Honcharko and a semi final against Gobert, but he seemed most at ease in the final, his opponent suiting his style and essentially making it an enjoyable experience for the Russian.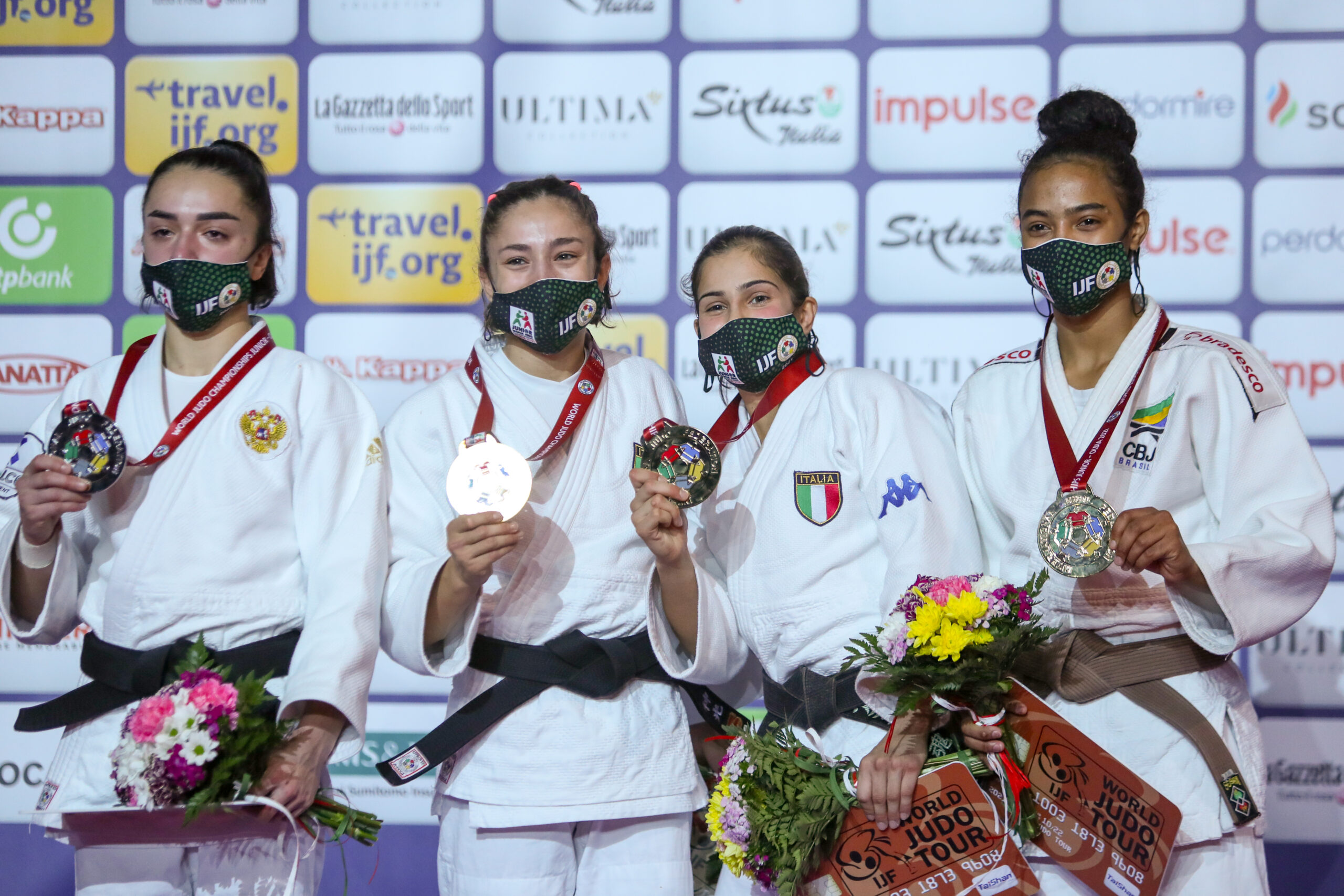 -48kg medallists 🥇 SCUTTO Assunta 🇮🇹 🥈 KHUBULOVA Irena 🇷🇺 🥉 AVANZATO Asia 🥉 BATISTE Rafaela 🇧🇷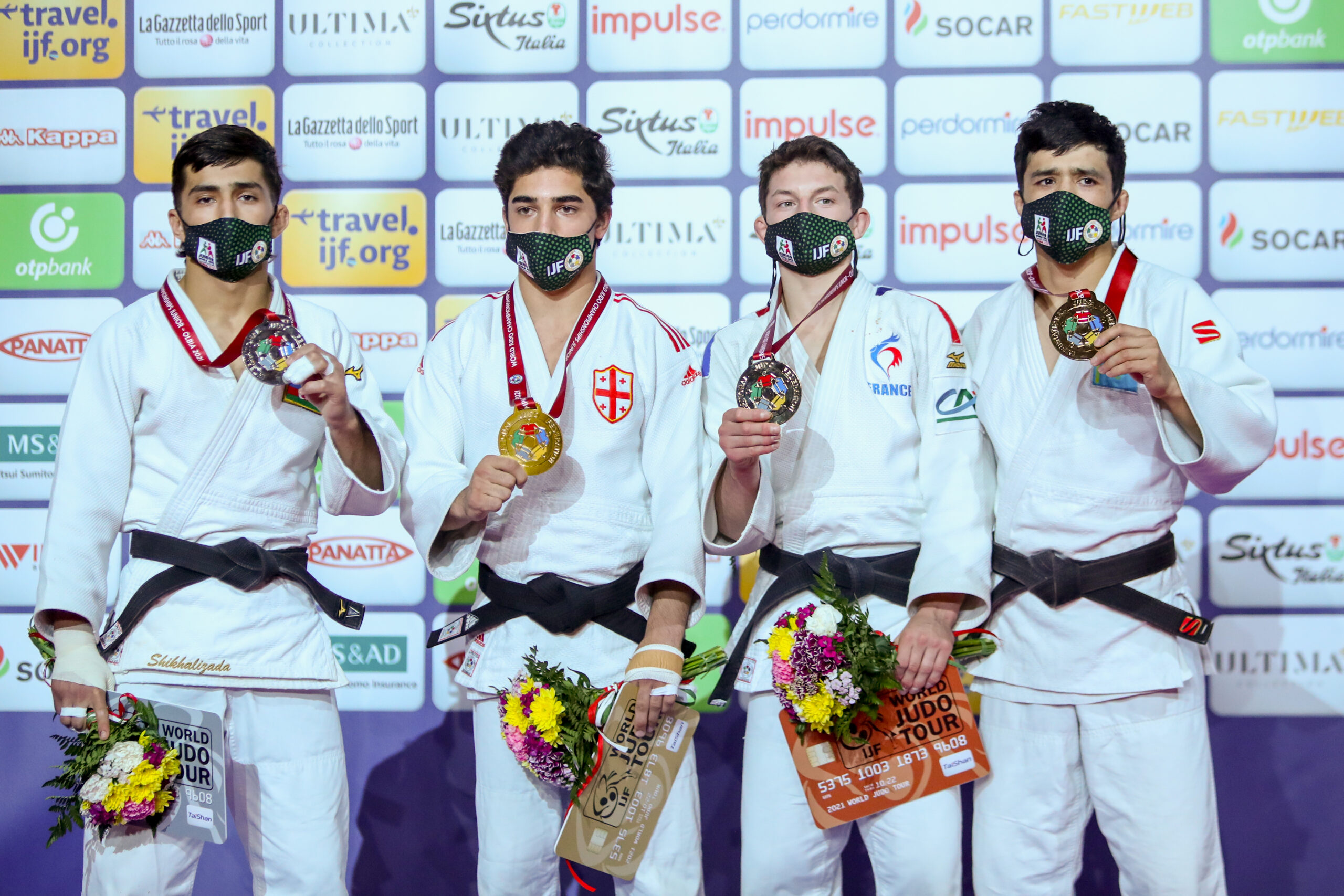 -60kg medallists 🥇 SARDALASHVILI Giorgi 🇬🇪 🥈 BAYRAMOV Turan 🇦🇿 🥉 VALADIER PICARD Romain 🇫🇷 🥉 DAVLATOV Sherzod 🇰🇿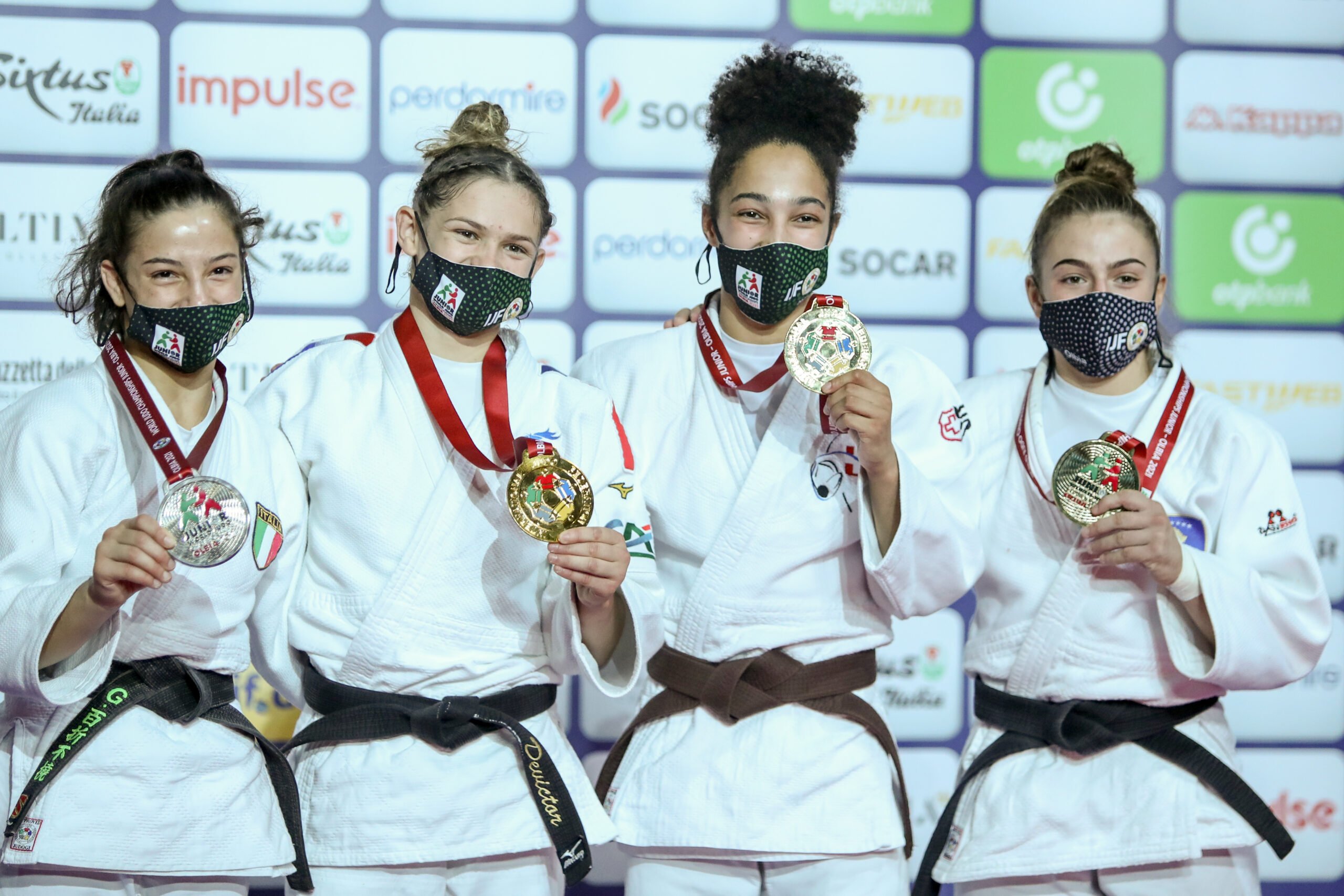 -52kg medallists 🥇 DEVICTOR Chloe 🇫🇷 🥈 CARNA Giulia 🇮🇹 🥉 NDIAYE Binta 🇨🇭 🥉 MUMINOVIQ Erza 🇽🇰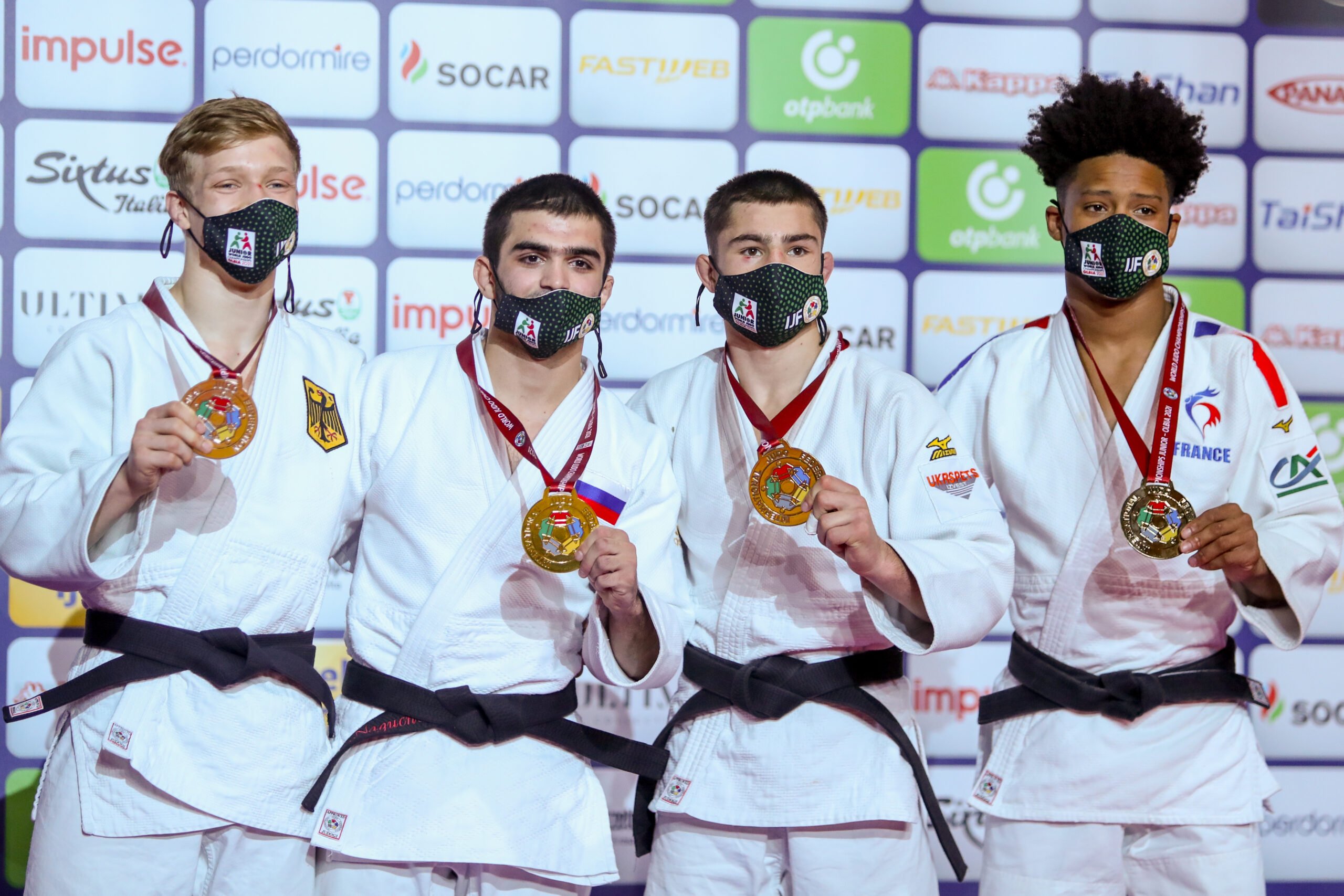 -66kg medallists 🥇 NAGUCHEV Abrek 🇷🇺 🥈 SLAMBERGER Lennart 🇩🇪 🥉 HONCHARKO Yevhen 🇺🇦 🥉 GOBERT Maxime 🇫🇷
All in all it was a brilliant day for Europe, taking 14 of the 16 available medals, the host nation leading in the standings with gold, silver and bronze medals from the young women. 
Day two will begin at 10:00 CEST and all action can be found at live.ijf.org. 
Loading...
Currently there are no photos available!
Loading...
Currently no data available!
Loading...
Currently no data available!
Loading...
Currently no data available!
{{ data[roundIndex]['roundName'] }}
{{ fight.white.name != null ? fight.white.name : ''}}
{{ fight.blue.name != null ? fight.blue.name : ''}}
{{ dataRepechage[roundIndex]['roundName'] }}
{{ fight.white.name != null ? fight.white.name : ''}}
{{ fight.blue.name != null ? fight.blue.name : ''}}
Author: Thea Cowen
---