Number one seed in the +100kg category, Tamerlan BASHAEV (ROC) was about to become the most talked about athlete of the day, but he might not have realised that stepping on to the tatami. His opponent, the legend that is Teddy Riner (FRA) looked in control for the majority of the contest, forcing Bashaev to pick up two shidos and himself one. Bashaev known for his seoi nage, feigned an attack knowing the Frenchman would try to counter, but instead of French success, the ROC representative came out of the movement and ran Riner in to the tatami with te waza.
2018 world champion Guram TUSHISHVILI (GEO) earned the next semi final position by beating Rafael SILVA (BRA) on penalties, though he was the active judoka and putting in strong attacks, they simply weren't scoring against his tall opponent, the latter unable to place an attack at all.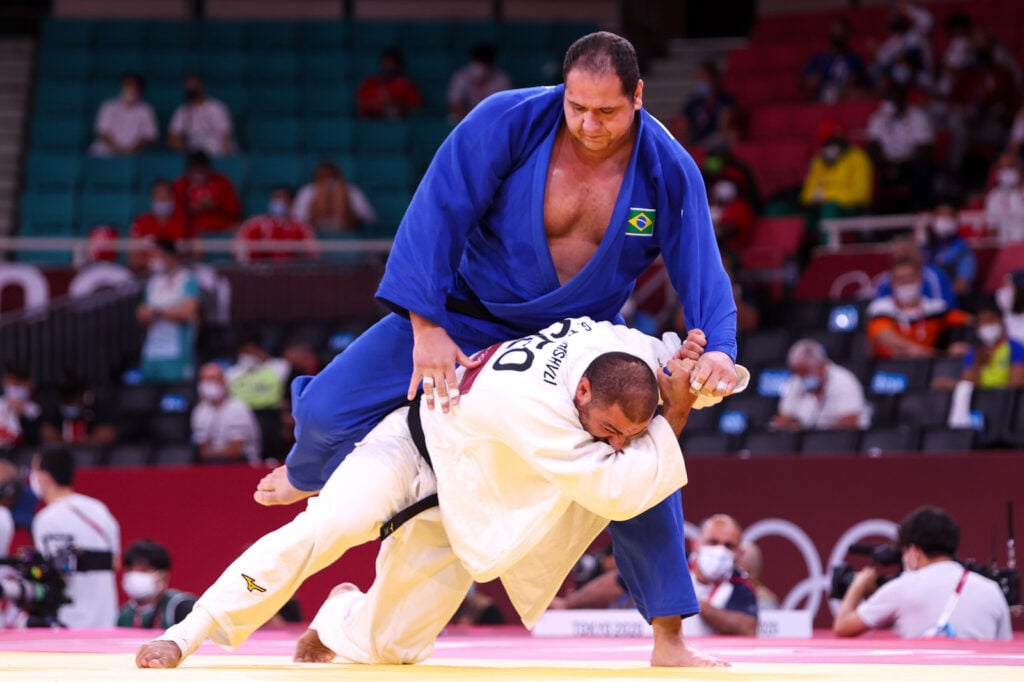 Yakiv KHAMMO (UKR) was unfortunate in his quarter, it was a very close contest against home nation representative, HARASAWA Hisayoshi (JPN). This quarter went in to golden score, with the Japanese securing a hold, impressively Khammo escapade a second shy of the waza ari score. Despite his heroic escape, it ended up in a win for Harasawa.
On the best form we have seen in some time was Lukas KRPALEK (CZE). The pandemic and suffering infection worked against Krpalek when judo first returned but he seems to be peaking at the perfect time. In the end he scored by countering a weak attack against Bekmurod OLTIBOEV (UZB).
In the +78kg category, the number one seed, Idalys ORTIZ (CUB) also made it in to her semi final against Shin XU (CHN), a second waza ari score earned from a drop seoi nage attack.
Strong European hope in this category is Romane DICKO (FRA). Though it was a nice ko uchi attack that gave her the win, her opponent Maria Suelen ALTHEMAN (BRA) was injured in the process, and after Dicko's long recovery back to the tatami following her own injury, she was clearly devastated for Altheman.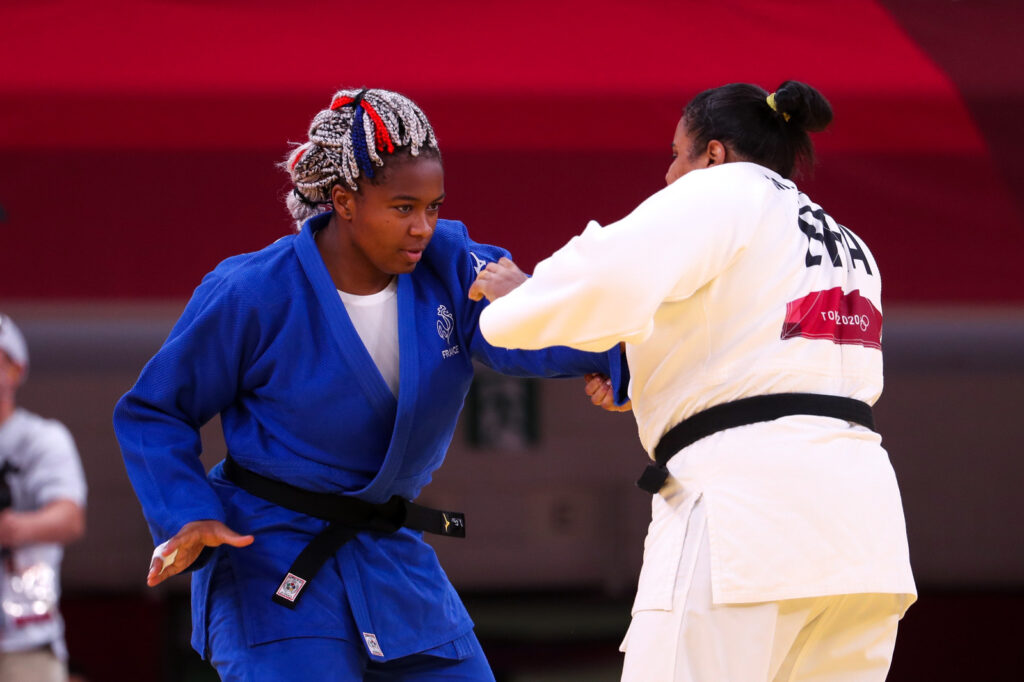 In the other half of the draw, Iryna KINDZERSKA (AZE) secured her semi final place, defeating HAN Min (KOR) with an ippon scoring osoto gari.
In the last quarter between Kayra SAYIT (TUR) and SONE Akira (JPN), it was a difficult contest for grips let alone attacks. With only one shido for Sayit it was a very even contest but with just over 30 seconds left on the clock, Sone managed to find a way to transition and hold Turkey's hope for the ippon score.
The day isn't over for those not managing to win in their quarter finals as the repechage gives them a second chance for a bronze medal.
Judoka
Author: Thea Cowen
---