What a day for both of these athletes. In the end, Maisuradze claimed the European title but it didn't come easy to him. Especially in his final against Brasnjovic who, like the Georgian, was always looking to throw big. In the first minute Maisuradze secured a waza ari score, and in the final seconds of the contest was able to transition in to osae komi. The Georgian-heavy crowd were already on their feet before the clock ran down, celebrating their new champion. This category is difficult for the Georgians without even leaving their country, the current Olympic champion Lasha BEKAURI is only one example. He is building his collection, as he now has a junior, U23 and senior title to his name.
I am so happy to take this European title in Sofia, I have worked very hard and step by step I have improved after moving in to the -90kg category. I have two European bronze medals at -81kg so the move was a good choice and it shows today. It is such a great feeling.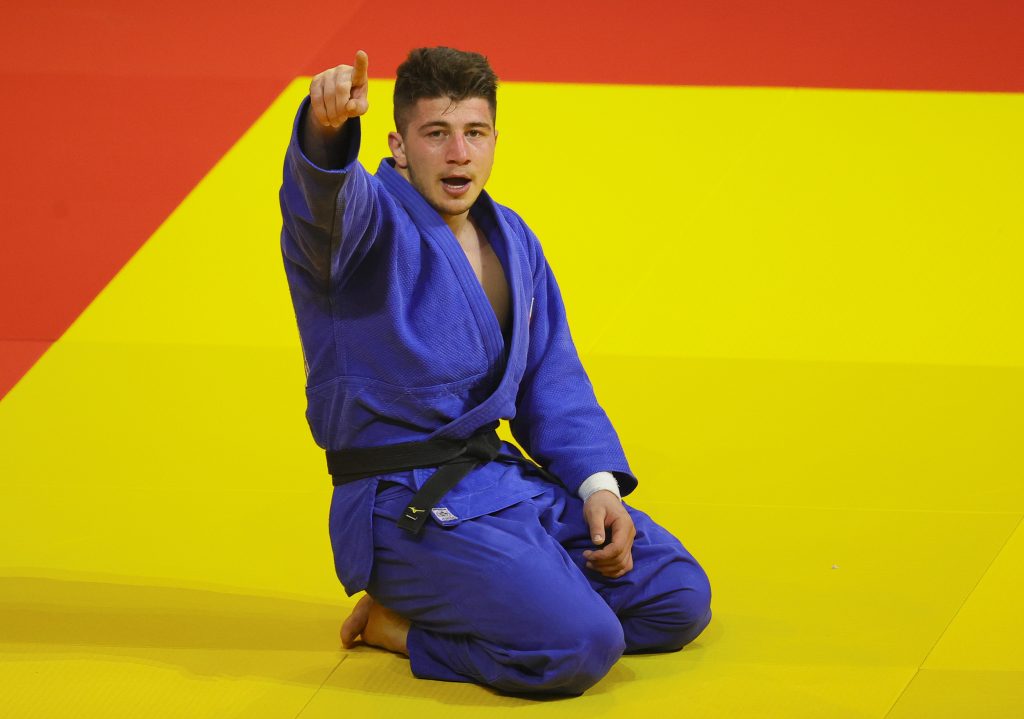 It was a great surprise that Böhm became a European finalist today, the young German was a successful cadet and junior and has been finding her feet on the senior circuit following injury, but today she was on fire. Scoring against Steenhuis in the final, it then became apparent that the Dutch had a severe injury to her hand and was then unable to take a grip. For those who have been following the sport for some time, we know that Steenhuis is more than capable of success however this is her fifth European final, and unfortunately was unable to reach her potential. Böhm had a truly terrific day, both physically and tactically. A hard-earned and well-deserved title for Germany. 
I felt really good in my skin today, I didn't really have expectation, I just wanted to go fight by fight and felt strong, each contest was better and better. It was actually a special day for me, I can feel the magic in this hall because I won my cadet European title here in 2015, it is so amazing that I managed to do it again. I had results from Abu Dhabi and Tel Aviv but not the gold, today I just felt different, I was so ready but now I have it I cannot believe it, it doesn't feel real. 
On paper, Korrel would be the logical bet in the -100kg category, however Kuczera has proven today that any such assumption in this sport is foolish as he took out both Jorge FONSECA (POR) and Nikoloz SHERAZADISHVILI (ESP) to reach the semi final. Defeating the two double world champions was the shock of the day and he continued on his bid for gold. Korrel felt the danger in the final but managed the contest well, even in to golden score and bided his time.
I have been waiting a long time for this! I took the bronze medal in Kazan five years ago and had some unlucky Europeans afterwards but this is judo, no matter what competition it is or which opponent, each fight is a new fight. About the final, he had a great day against some really strong opponents but so did I. I kept my mind on task and I felt really good, I haven't fought him before, so it was awkward and tough. It went deep in to golden score but in the end I threw big and I am satisfied with my performance and of course the title.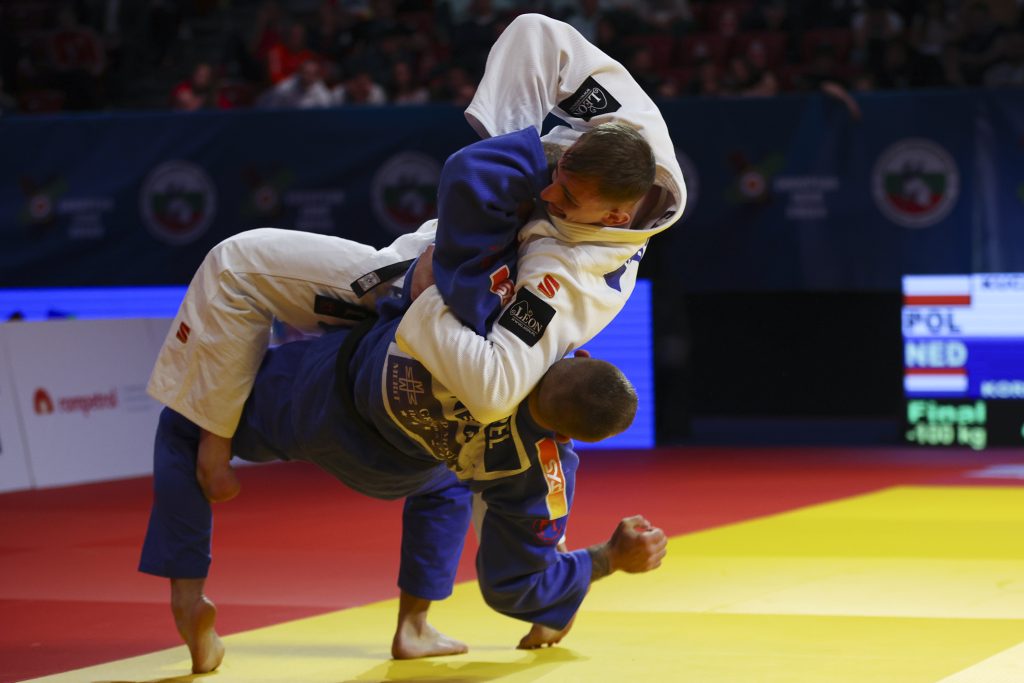 With two European titles already, Dicko had all eyes on her. The expectation for her to win was high and she felt it. In the opening contest she was scored against quickly and instantly you could see how infuriated she was and she told herself she needed to really focus. For her, this is preparation for the world championships. After this she was unstoppable, right the way through to the final and although Hershko gave it her all, the win was for Dicko alone today. 
I fought in the Paris and Tel Aviv Grand Slam this year, taking silver and gold, so this is only my third event since the Olympic Games. I am happy with my performance and this third title was different for me, I knew that all the girls had their eyes on me and will have studied my judo, knowing what to expect, so I had to train really hard and find a way to make sure I wasn't stopped. It was worth all the hard work and I was able to use the energy from the crowd and my parents who were here today.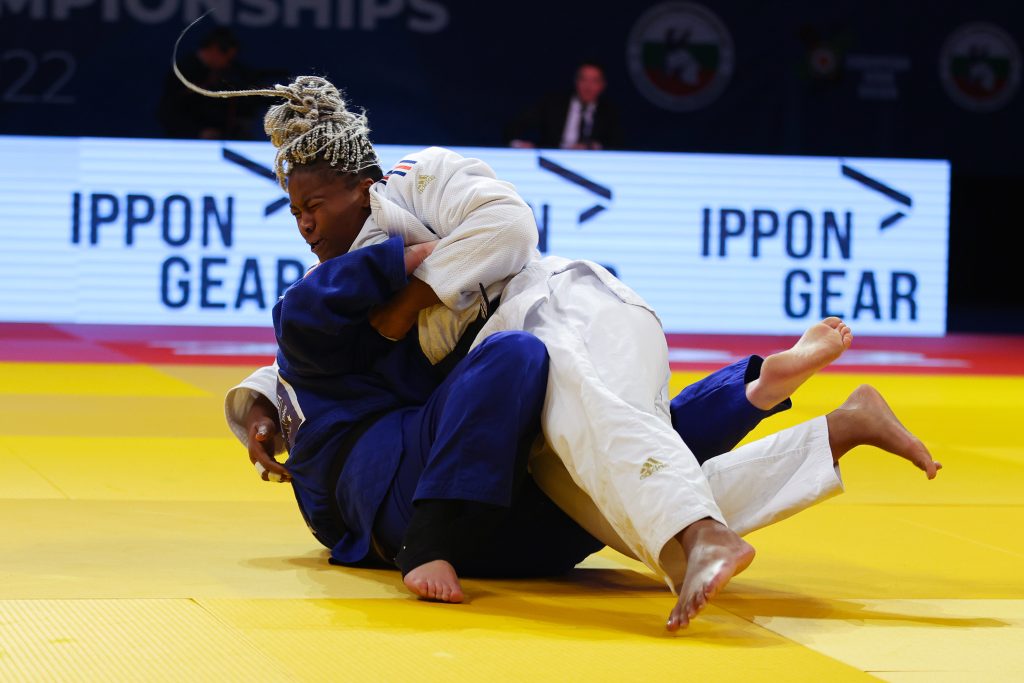 The final final. This wasn't the predicted final for most, especially with Olympic silver medallist Guram TUSHISHVILI (GEO) present and on form in previous events, but Spijkers threw a spanner in the works in the semi final, defeating the Georgian. He was met in the final by Frey who was another great surprise. After two minutes, Spijkers got to work in ne waza and watched the clock as he counted down to his European title win.
It was a tough day but my preparation was really hard and it paid off. I had a plan with my coach for the contest against Tushishvili, I had fought him in the 2020 European championships and threw him for waza ari, though he eventually won the contest, but after that I knew I could throw him. So yes, we stuck to the plan, I managed it well and countered his counter!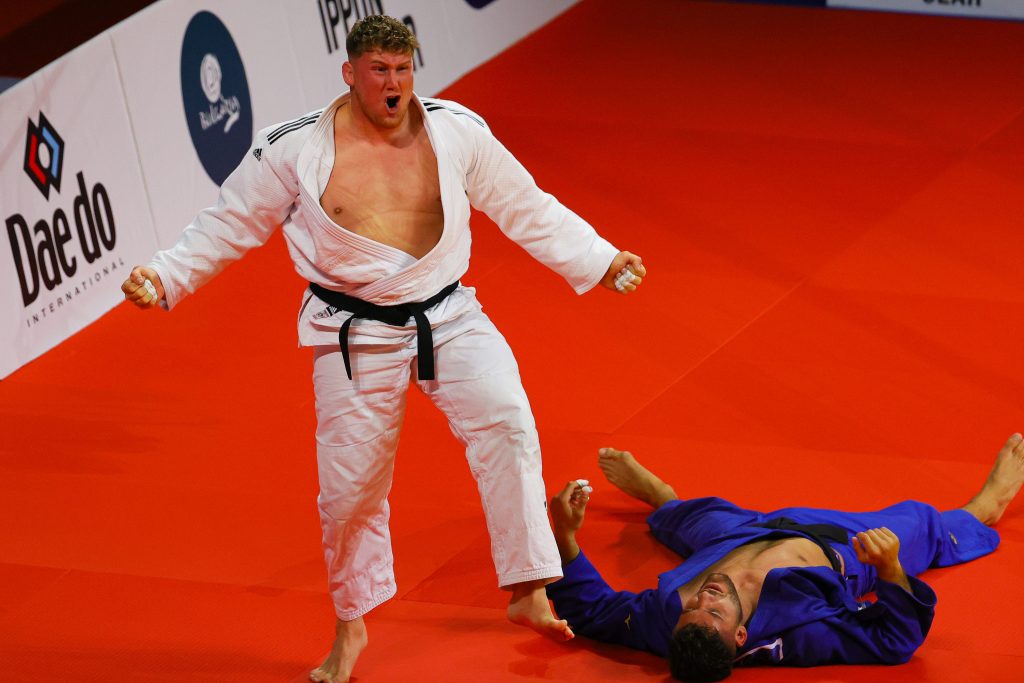 This concludes the European Judo Championships Sofia 2022, with France leading in the medal table followed by the Netherlands, Georgia and Great Britain. Only one athlete, Francisco GARRIGOS (ESP) managed to hold on to his title in the -60kg category, and only two #1 seeds, Shirine BOUKLI and Romane DICKO of France took the European title this week.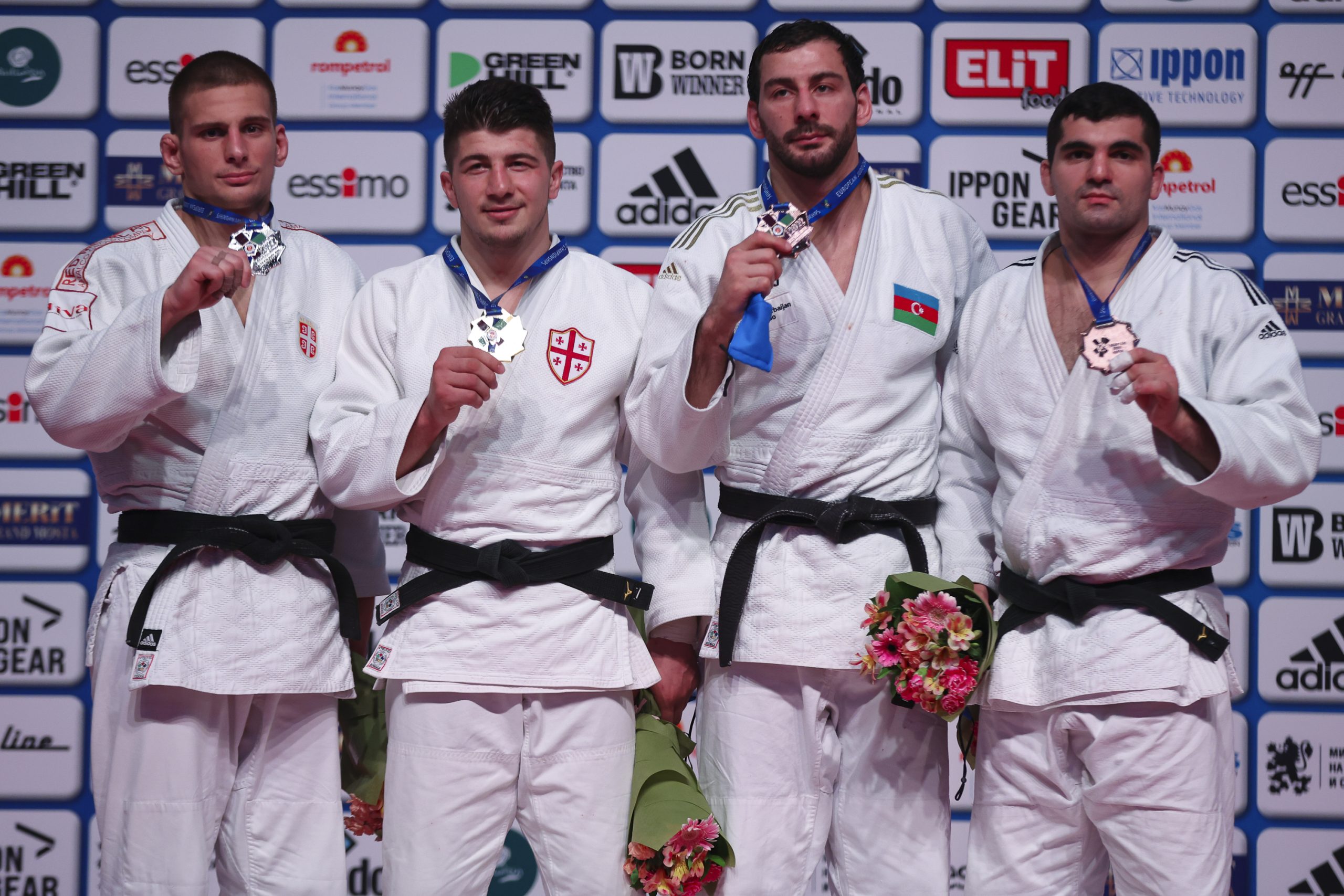 -90kg Medallists MAISURADZE Luka (GEO) BRASNJOVIC Darko (SRB) MEHDIYEV Mammadali (AZE) TSELIDIS Theodoros (GRE)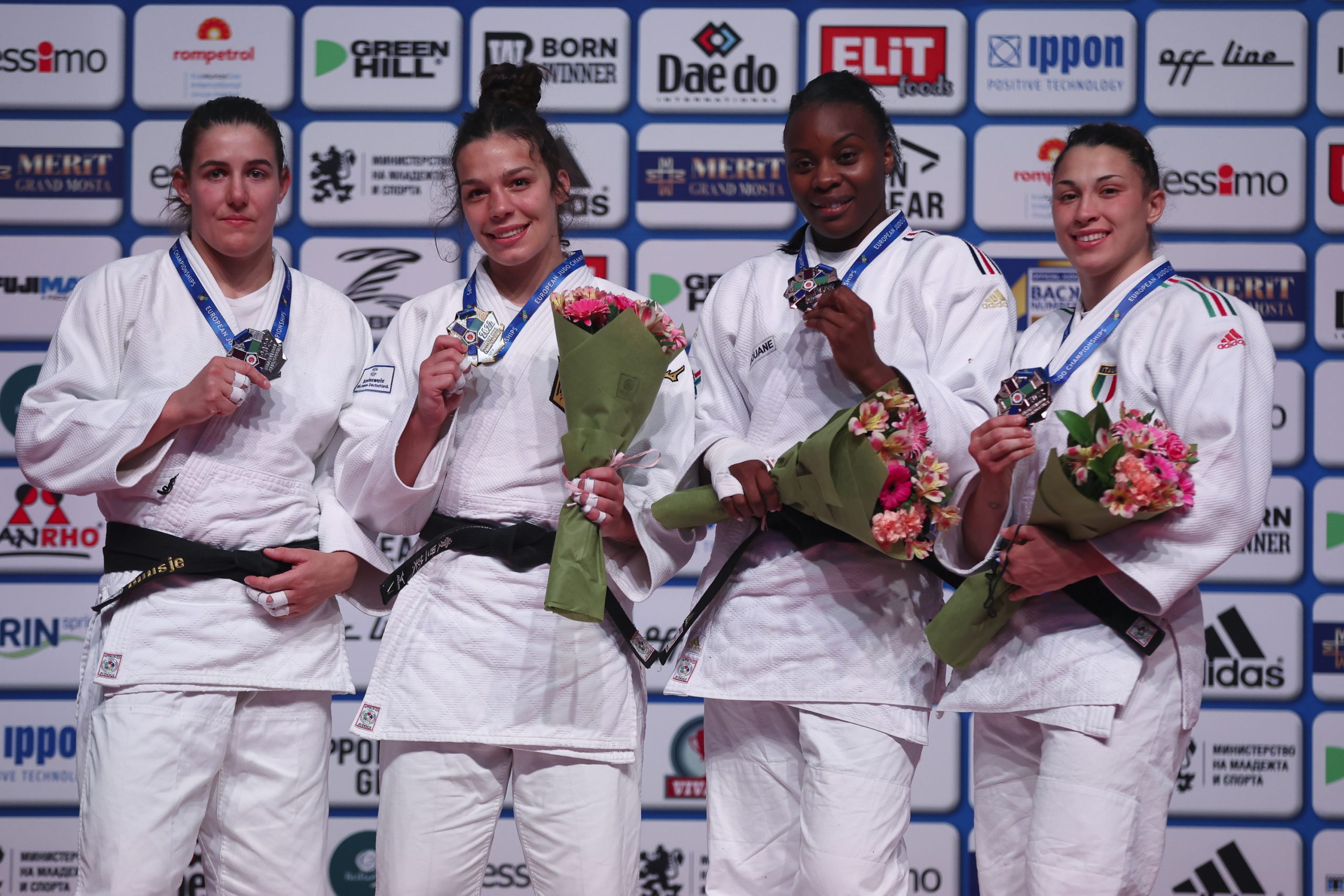 -78kg Medallists BOEHM Alina (GER) STEENHUIS Guusje (NED) MALONGA Madeleine (FRA) BELLANDI Alice (ITA)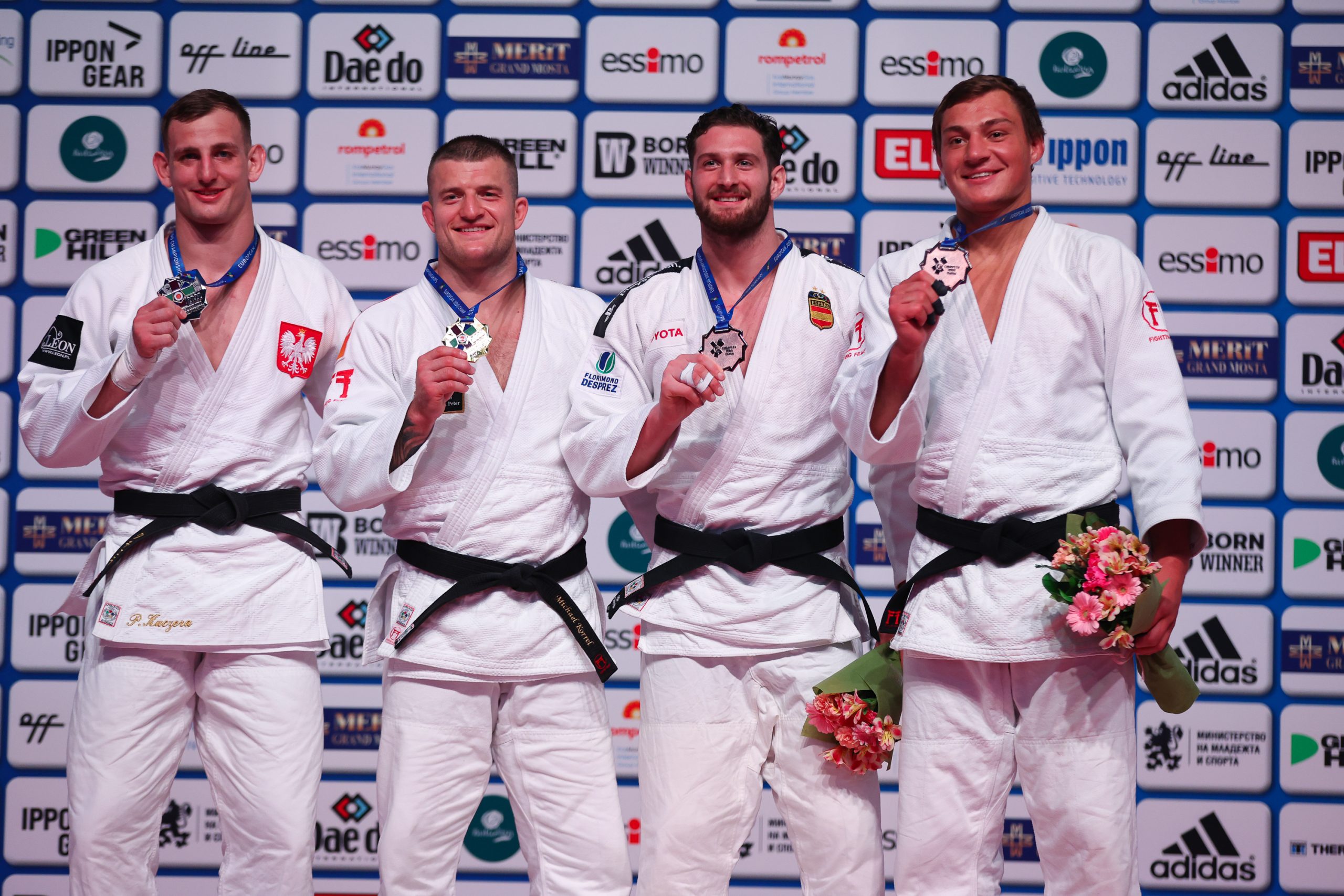 -100kg Medallists KORREL Michael (NED) KUCZERA Piotr (POL) SHERAZADISHVILI Nikoloz (ESP) EICH Daniel (SUI)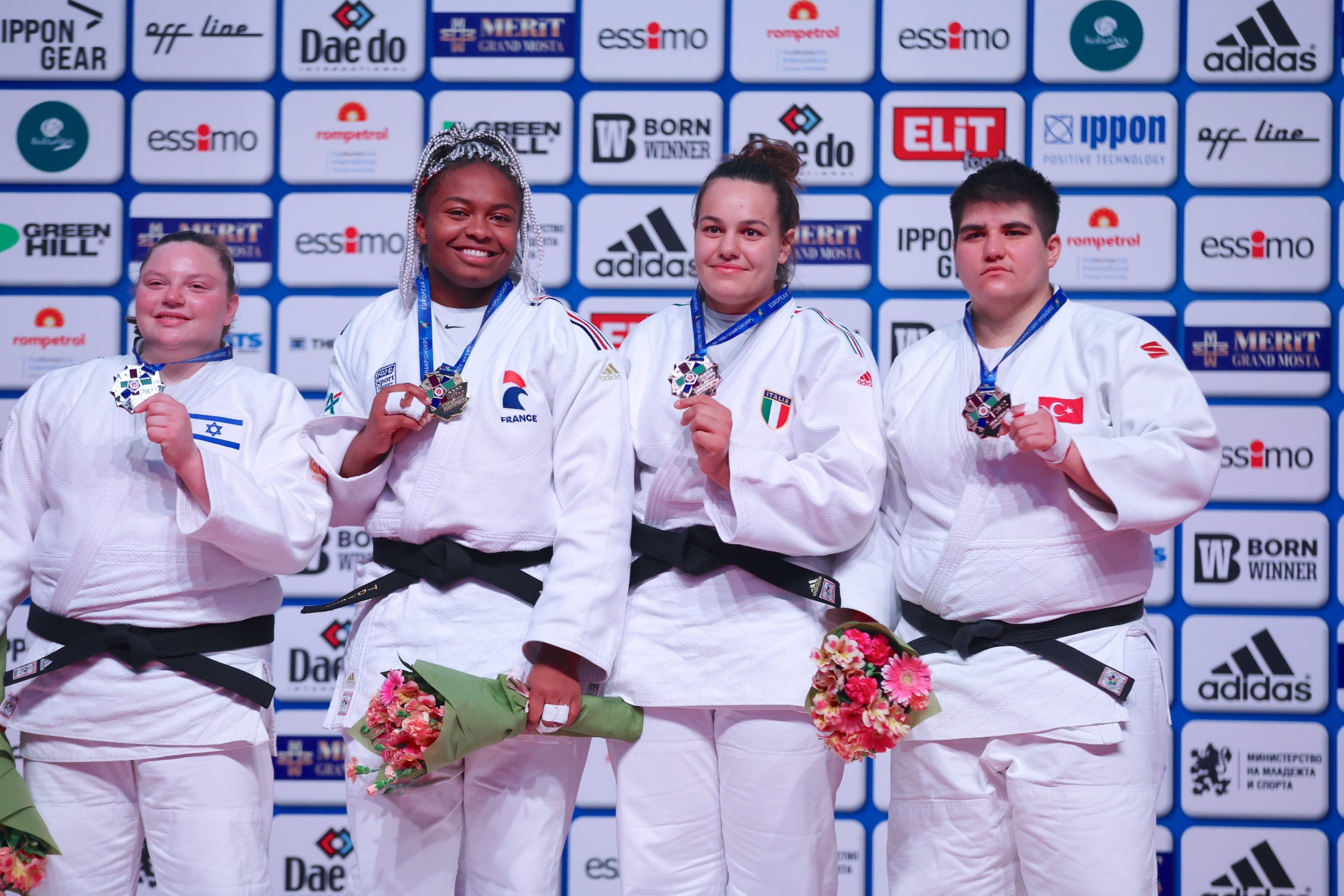 +78kg Medallists DICKO Romane (FRA) HERSHKO Raz (ISR) TAVANO Asya (ITA) AKBULUT Sebile (TUR)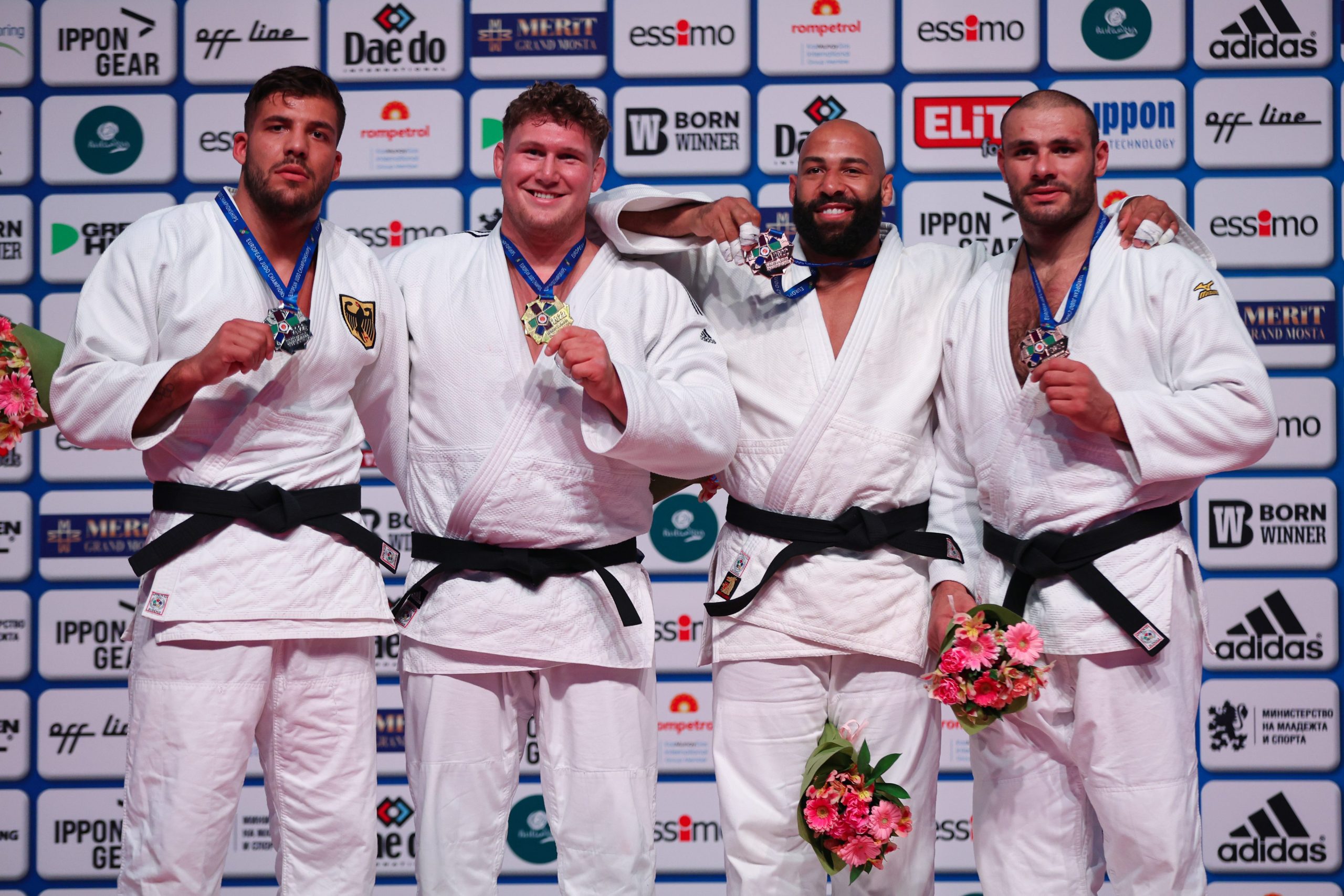 SPIJKERS Jur (NED) FREY Johannes (GER) MEYER Roy (NED) TUSHISHVILI Guram (GEO)
There were many great shocks and also wonderful surprises and now we can look forward to the 2023 edition which will be held in Montpellier, France. The flag handover was issued to Vice President of the French Judo Federation, Gevrise EMANE. 
Judoka
Author: Thea Cowen
---