Nine groups competed for a spot in the final of their respected Kata demonstrations during the first part at the European Judo Championships Kata 2023. According to rules, in case of over 12 entries within one group, the top three couples with the maximum points from each group (that is 6 pairs for each Kata) will compete in the finals. Where the number of pairs is less than 12 there will be only one group: the top 4 couples of the group will compete in the final.
During demonstration, each technique and open and closing ceremonies are evaluated with a maximum positive score of 10 points. The positive score is decreased by mistakes. The evaluation of every technique of Kata has to consider the principle and the opportunity of execution: the evaluation (included the opening and closing ceremony) has to be comprehensive. Based on that information, the following pairs successfully qualified for the finals tomorrow. 
Nage No Kata Group 1 (under 34) and Group 2 (34+)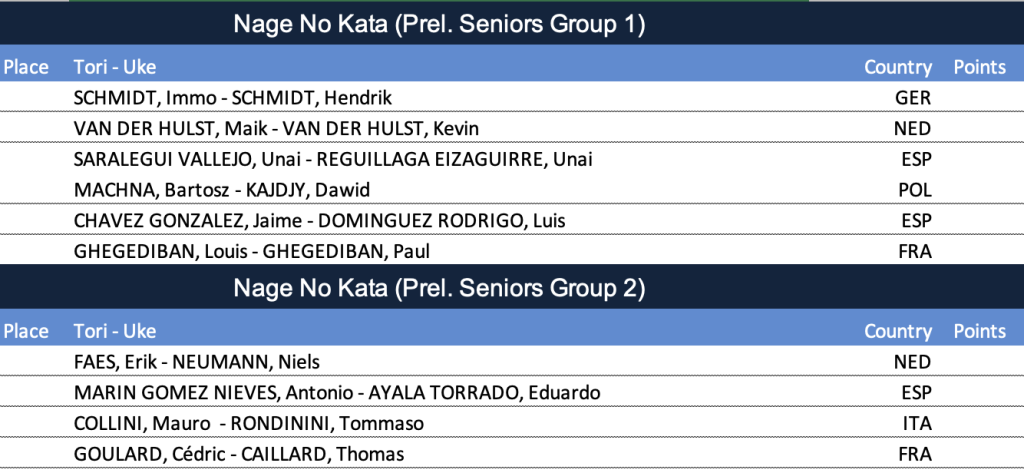 Katame No Kata Group 1 (under 44)

Kime No Kata Group 1 (under 44) and Group 2 (+44)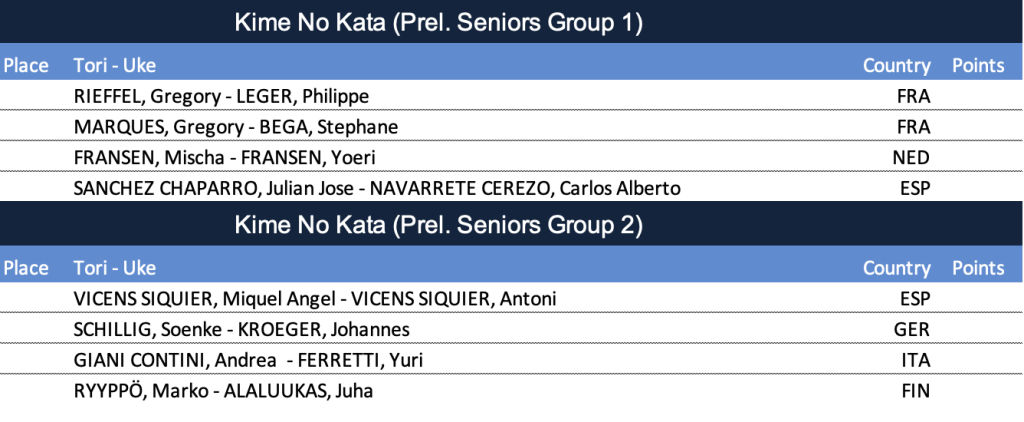 Nage No Kata 3G Juniors (u18)

Katame No Kata 3G Juniors (u23)

Congratulations to all finalists so far. The afternoon block continued with the rest of the Kata demonstrations. The official draw for tomorrow's finals will take place in the evening after all preliminaries are concluded.
Author: Szandra Szogedi
---