The 14th European Youth Olympic Summer Festival taking place in Győr, Hungary, between the 23rd and 29th of July 2017. The Opening Ceremony will take place tonight at the ETO Stadium.
Hungary is a country situated in the Carpathian Basin in Central Europe. The capital city is Budapest. The country is a member of the European Union, the NATO and the Schengen 9,879,000.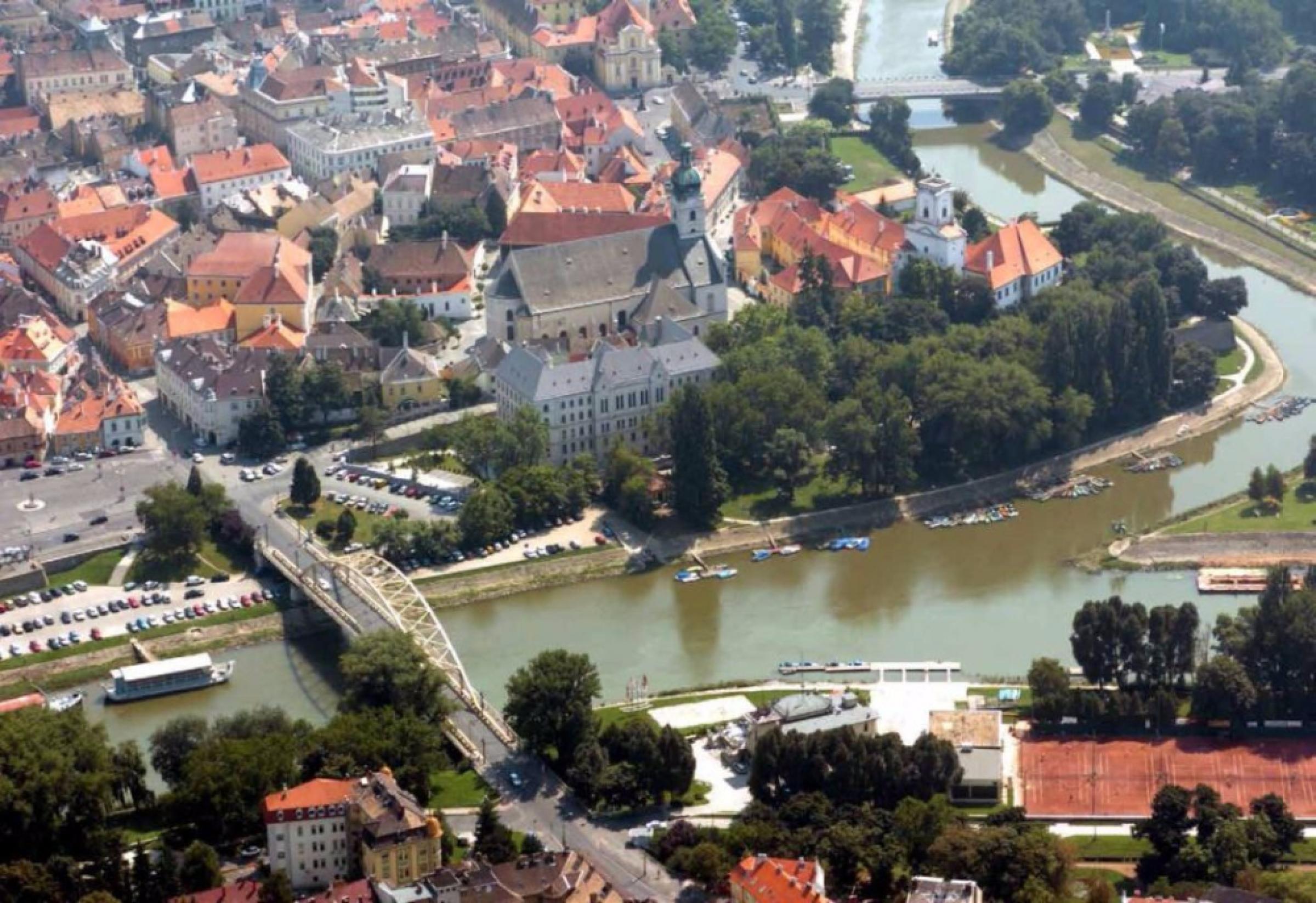 Győr is the sixth largest city in Hungary, with just under 130,000 inhabitants. It has an excellent geographical location, advanced industry and highly qualified workforce, which makes it one of the most dynamically developing innovative cities of the country. The city is situated near the confluence of no fewer than four rivers, therefore, Győr is truly 'a city of rivers'.
EYOF Győr 2017 will welcome approximately 2500 athletes from 50 European countries between the ages of 14 to 18, whom will compete across 10 different sports: athletics, basketball, kayak-canoe, cycling, artistic gymnastics, handball, judo, swimming, tennis and volleyball. The Opening Ceremony will take place on Sunday, 23rd of July at the ETO Stadium and the Closing Ceremony will be organized on the 29th of July at the Fun Zone. The Judo event will start with the official draw on Monday, the 24th of July, which will be followed by four days of individual competitions and will be concluded with the team event on the last and final day at the Olympic Sport Park. Mayor of the City of Győr and the President of the Hungarian Olympic Committee, Zsolt Borkai:
"We have been preparing with great dedication and enthusiasm for years now and our aim is to host an unforgettable event, as our city is the first one to ever organise an Olympic multi-sport event in Hungary. Our small country is a true Olympic Nation and we aim to show this to the world not only with great Olympic participation, but also by organising an Olympic event. The Organising Committee is doing their best to make Győr an excellent host for the European Youth Olympic Festival. We strive to create unforgettable memories for all participants. Győr is a charming place where sport and culture join with beauty both natural and man-made to create a unique experience. Our goal for July is to realise an event which is not only a sports competition but a real youth festival that includes lifelong experiences for the athletes, inspiring them to improve and strive for the best in their sport careers. Hungary is a country with a great reputation for hospitality and Győr is a magical city. Everything is set for a great EYOF."
---
EYOF Gyor 2017 in Numbers
2 judo ambassadors for EYOF Gyor 2017; Karakas Hedvig and Sipocz Richard
3 the number of silver sponsors for the event
4 the number of diamond sponsors for the event
5 the number of gold sponsors for the event
6 days
8 the number of bronze sponsors for the event
10 sports
11 competition venues
16 weight categories
20 EYOF Gyor 2017 sport ambassadors
24 carat gold is plated in the gold medal and the same amount of silver plated with silver the medal
46 different nations will be competing at the judo event
50 nations
70 millimeters in diameter is the size of the unique minted medals
90 cities and villages in the Hungarian Torch Relay
121 medal ceremonies
325 athletes will be competing at the judo event
999 medal produced for EYOF Gyor 2017
1700 volunteers
2500 athletes between the ages of 14 and 18
Judoka
---