Having taken three gold medals on day one and again on day two, European athletes went once more in search of gold on the third and final day of competition at the Tunis Grand Prix. Of the five remaining categories being contested, three top spots were won by European athletes along with 13 more medals to bring their total to a healthy 31 (including nine gold medals) over the three days. Maryna SLUTSKAYA (BLR) +78kg, Benjamin FLETCHER (IRL) -100kg, and Oleksandr GORDIIENKO (UKR) +100kg all topped their respective podiums.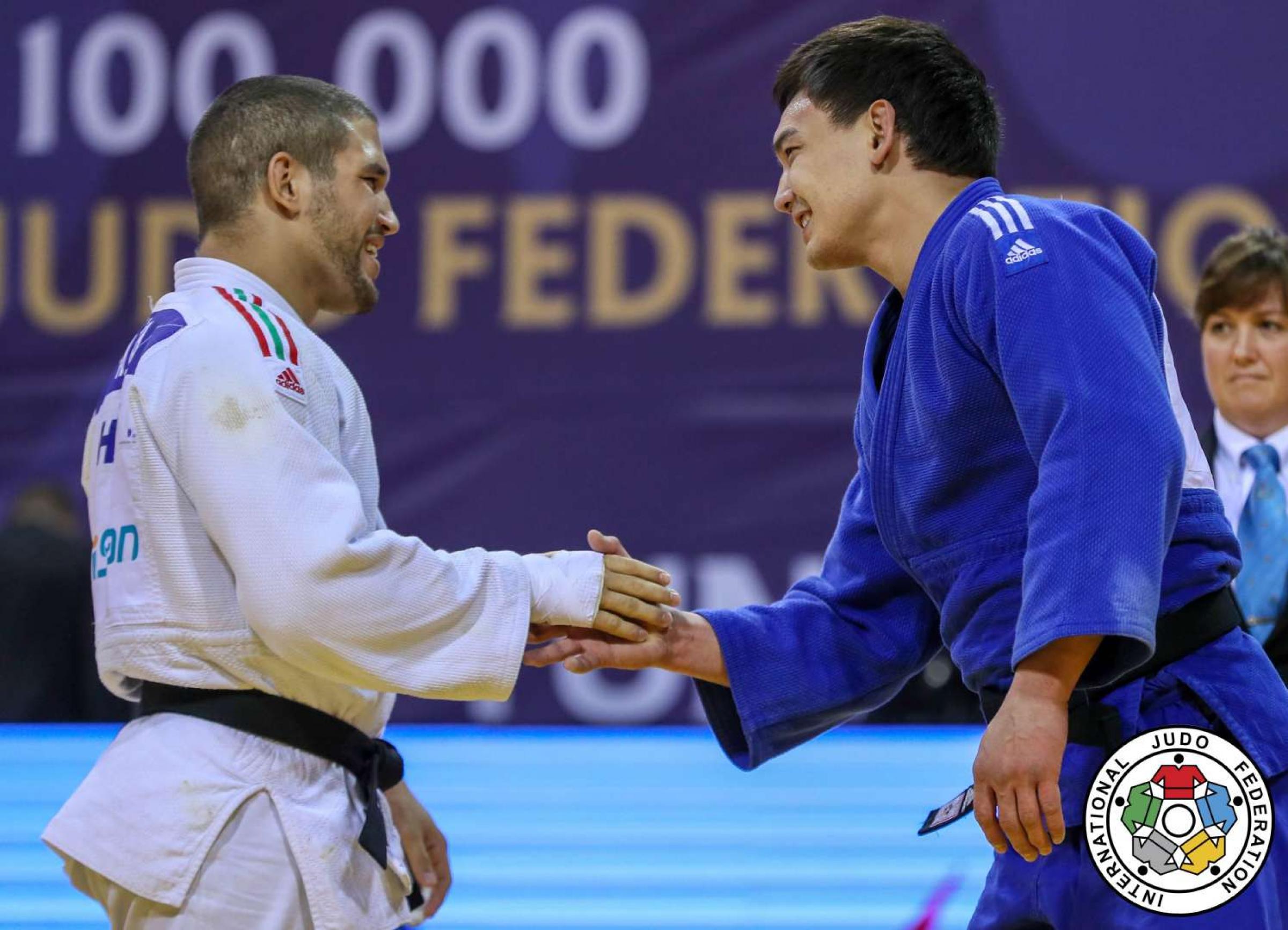 In her first competition back after a six-month lay-off due to an injury suffered at the European Open in Minsk in July of last year Maryna Slutskaya was back to winning ways in the +78kg category. "I have been working hard during training, quite often with our men's team, and I am happy with the way that I performed today," said Slutskaya. The 26-year old Belarusian and current European champion went on to say,
"I feel comfortable with my weight after training and I am looking forward to competing in Paris next month."
This was her second grand prix gold medal.
This weekend saw the first ever IJF Grand Prix gold medal for Ireland when Benjamin Fletcher took gold in the -100kg category. "It was an extremely hard day and, toward the end, I was hampered a little by a cut just under the nostril," said Fletcher. He added,
"I came close when I won silver in Cancun last year so It's difficult to believe that I've done it at last. I'll be preparing for the Grand Slam in Dusseldorf next."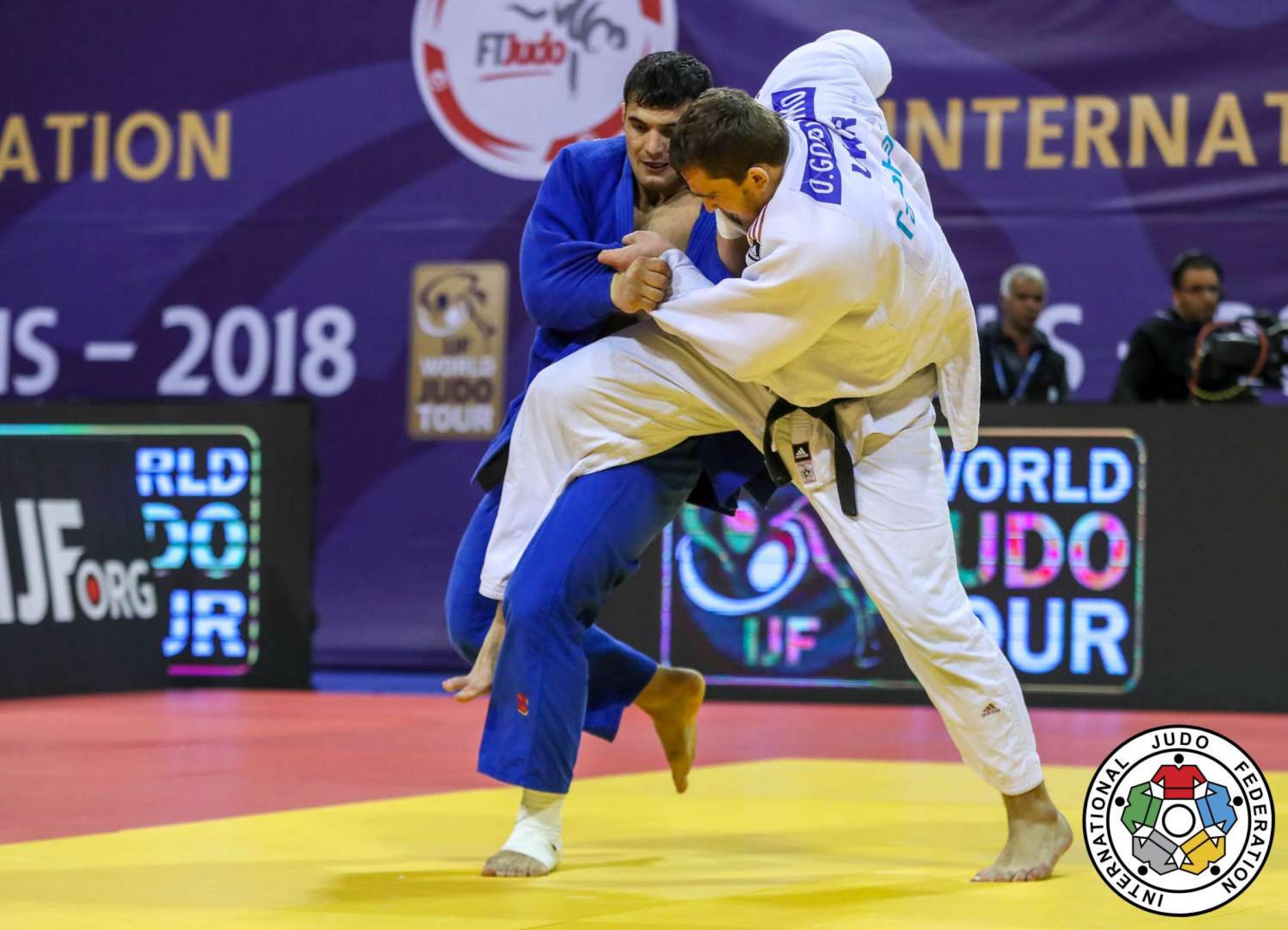 There will be more to celebrate for Okeksandr Gordiienko than the gold medal he picked up by winning the +100kg category. In addition to this being his first ever IJF Grand Prix gold medal he is also celebrating his birthday.
"Somebody upstairs must be looking down on me with generosity," joked the 26-year old giant from Ukraine.
---
Results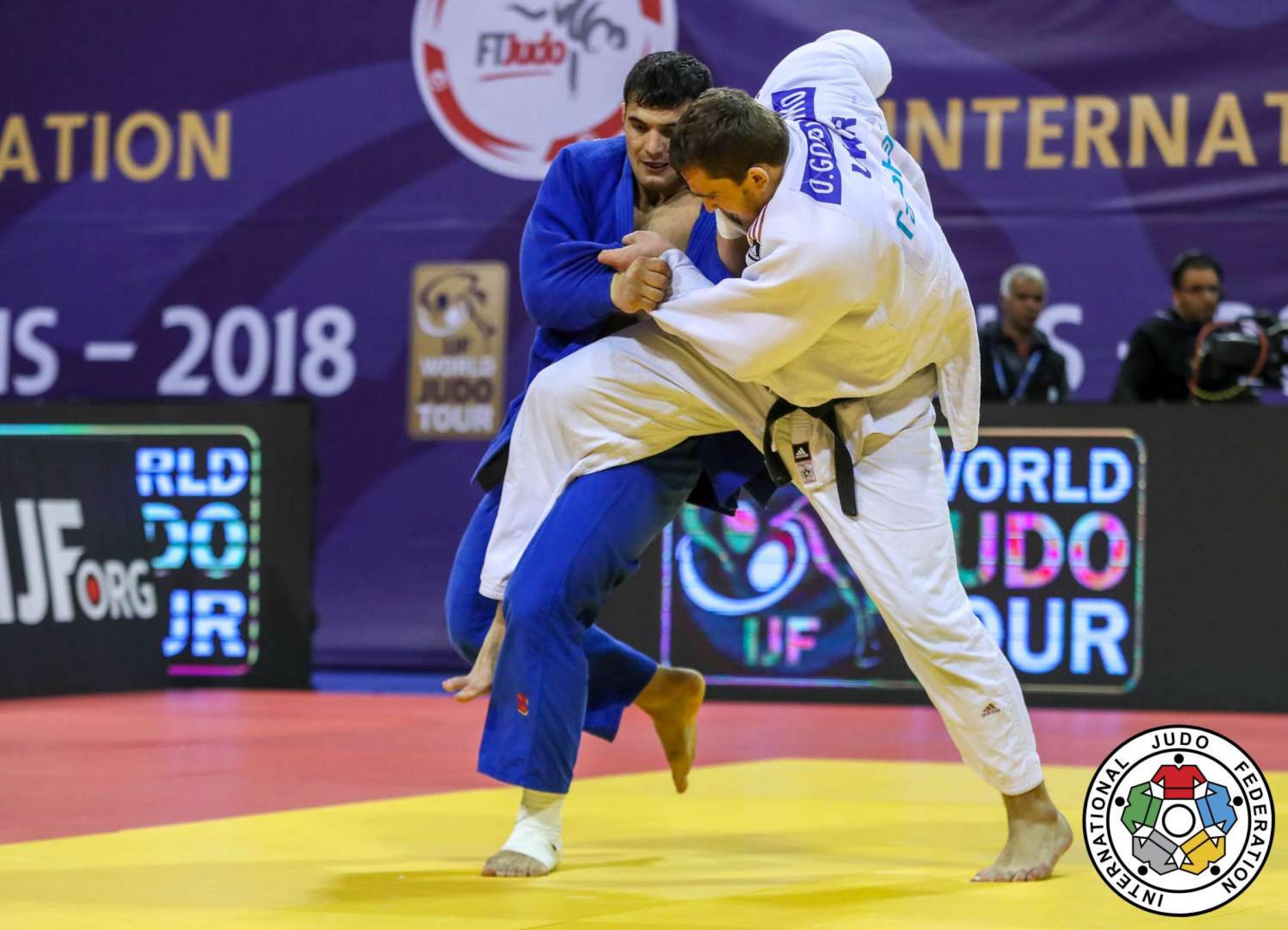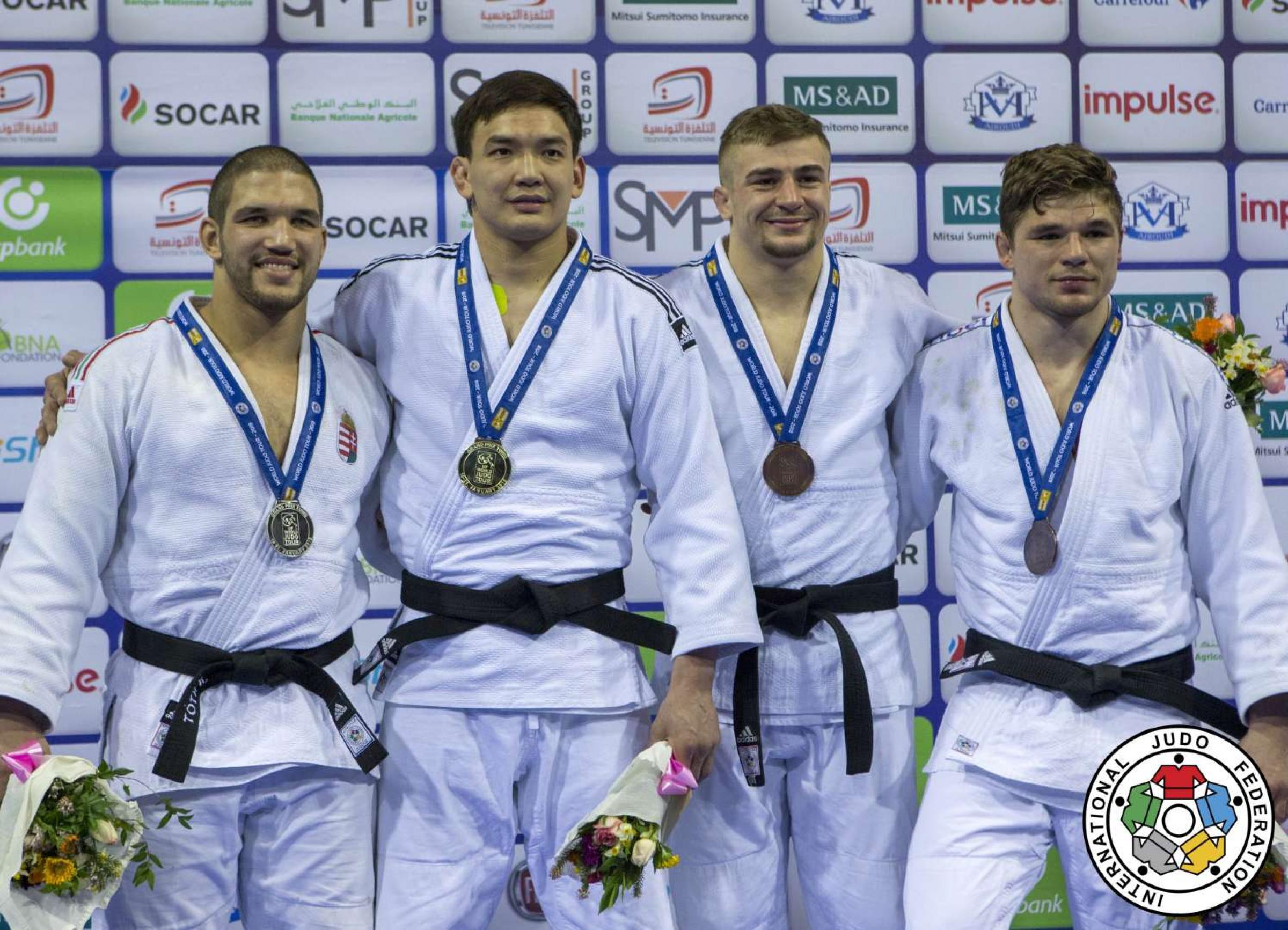 Podium -90 1 Islam BOZBAYEV (KAZ) 2 TOTH Krisztian (HUN) 3 David KLAMMERT (CZE) 3 Noel VAN T END (NED)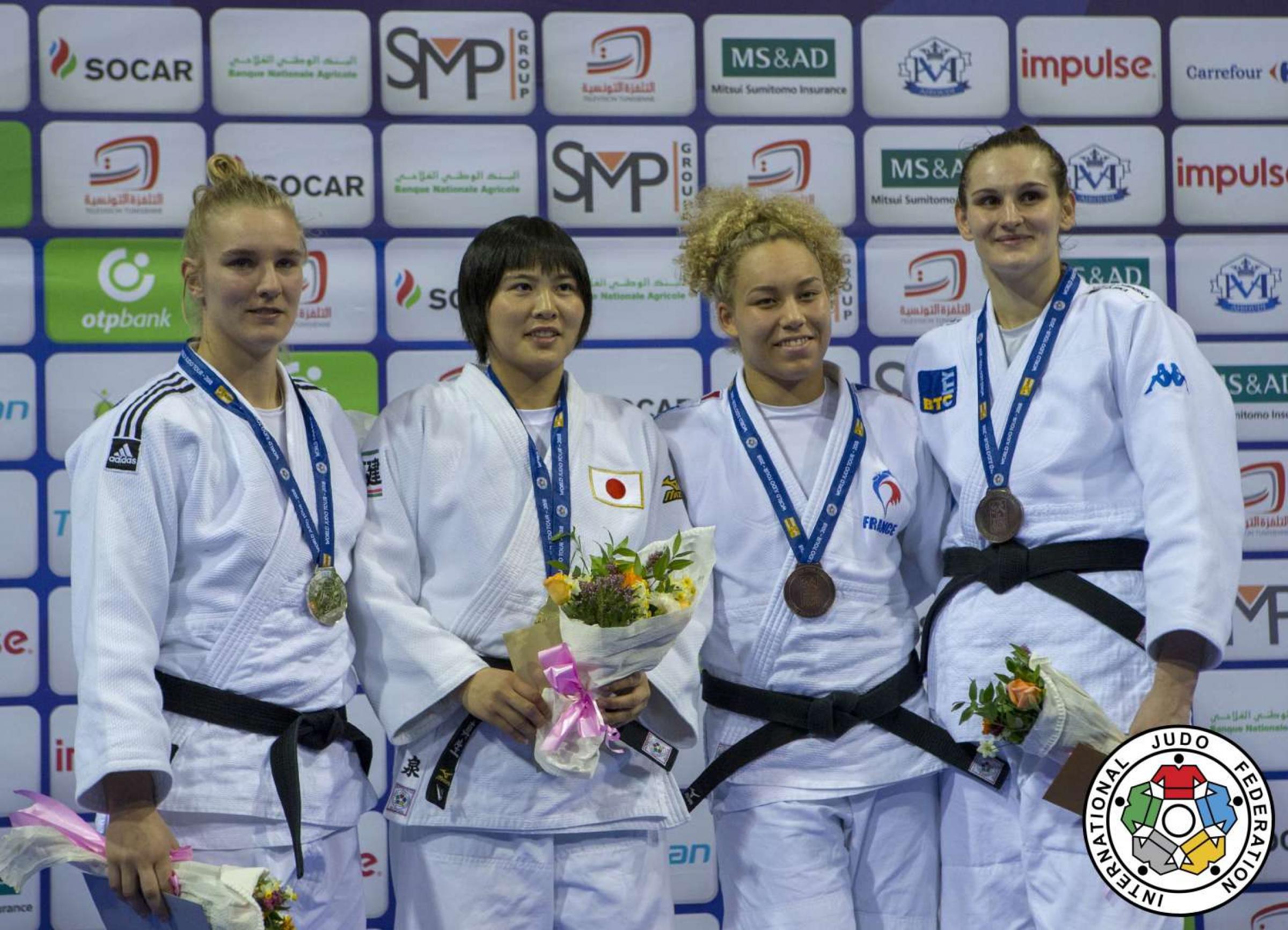 Podium -78 1 IZUMI Mao (JPN) 2 Karen STEVENSON (NED) 3 Chloe DOLLIN (FRA) 3 Klara APOTEKAR (SLO)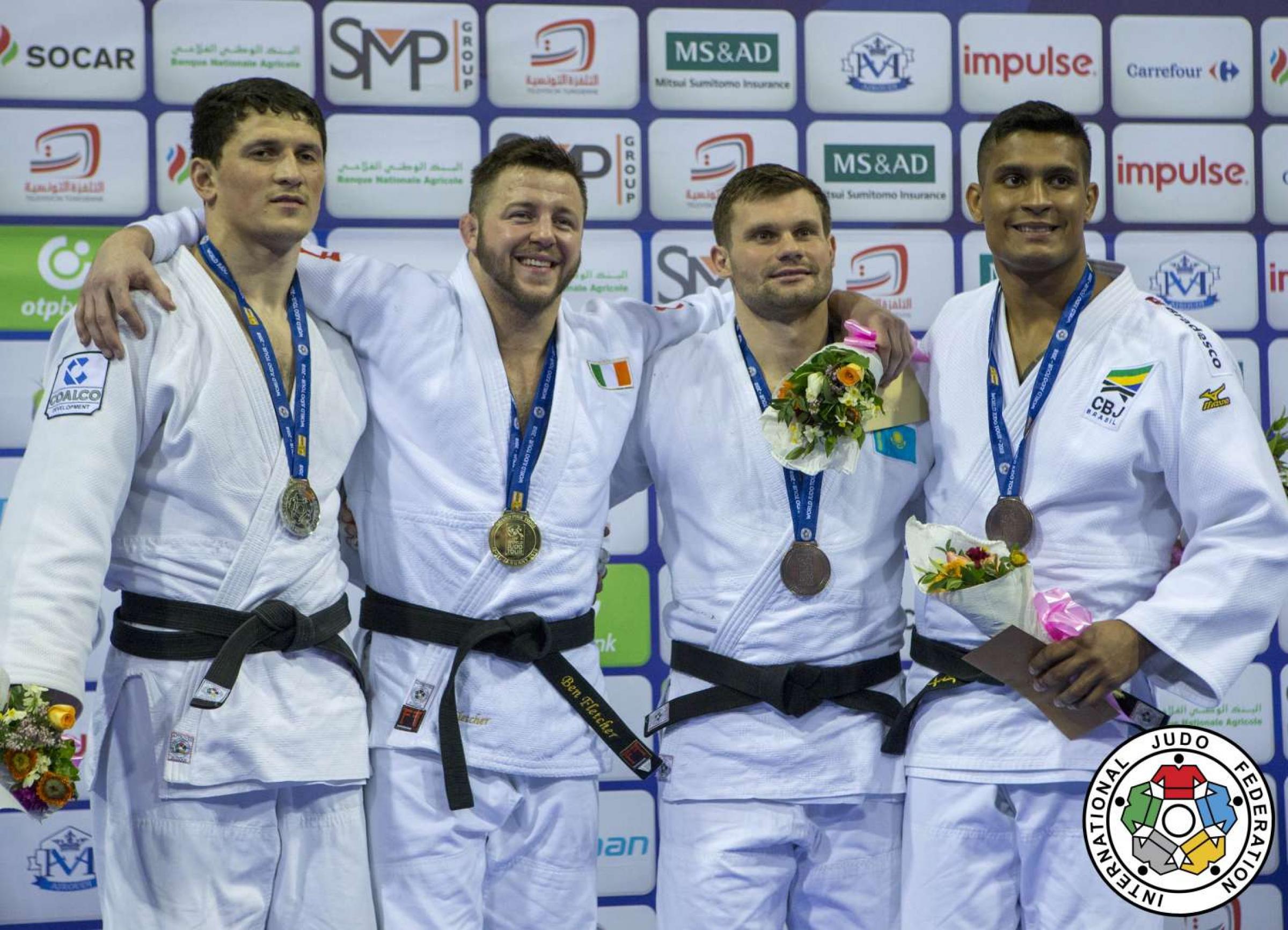 Podium -100 1 Ben FLETCHER (IRL) 2 Ramazan MALSUIGENOV (RUS) 3 Viktor DEMYANENKO (KAZ) 3 Leonardo GONCALVES (BRA)
---