With a record haul of five medals on the fourth day of competition, Europe could celebrate great success, swiping more than half of the total. First to take a medal in the -63kg category was Manon DEKETER (FRA).
The Frenchwoman wasted no time to put a score on the board, countering an uchi mata attempt from Angelika SZYMANSKA (POL) with ko soto. Szymanska did not give up so easily but appeared outmatched by the French strength and was unable to make a come back. It seem's the women's dominance continues, even in the absence of Clarisse AGBEGNENOU.
I am feeling good and glad to be here with this bronze medal. I was supposed to be there on the podium, I just thought it was totally impossible for me to leave without today.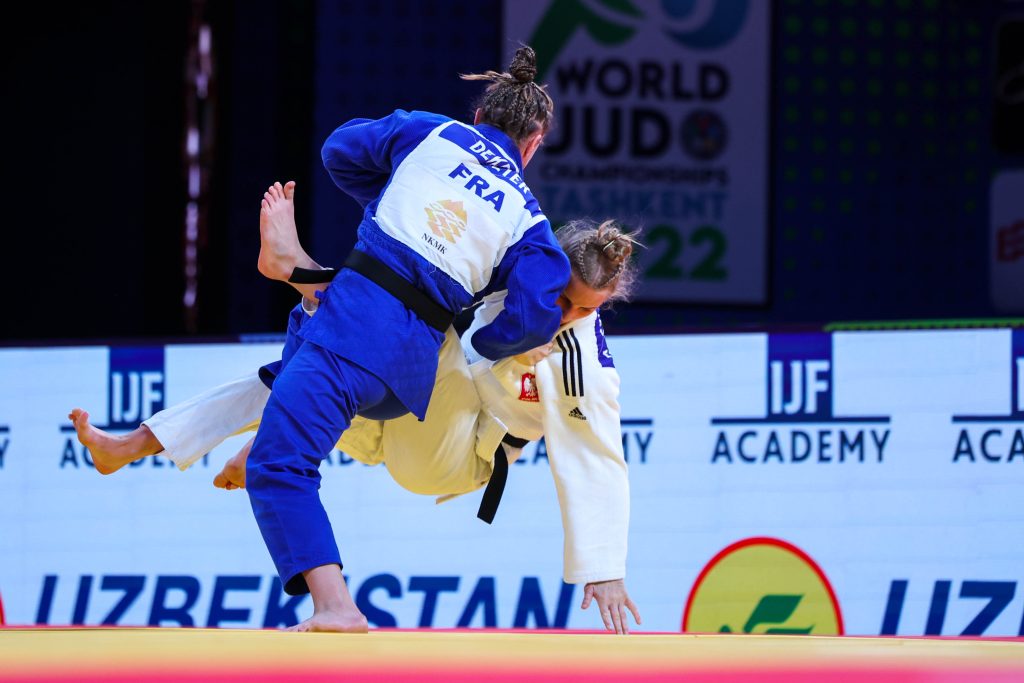 Next up, the 2019 -70kg world silver medallist, Barbara TIMO (POR) went head to head with fresh Romanian talent, Florentina IVANESCU (ROU). The pair met already this year in the Antalya Grand Slam, with the more experienced Timo taking the win. In the end, Timo's prior success was repeated, taking her second world medal and this time in the lighter weight category.
I am so happy, it is my come back to the category and I feel really proud because my team believe in and sometimes I do not. My coach, staff, club, friends, they all help me and this medal is for them.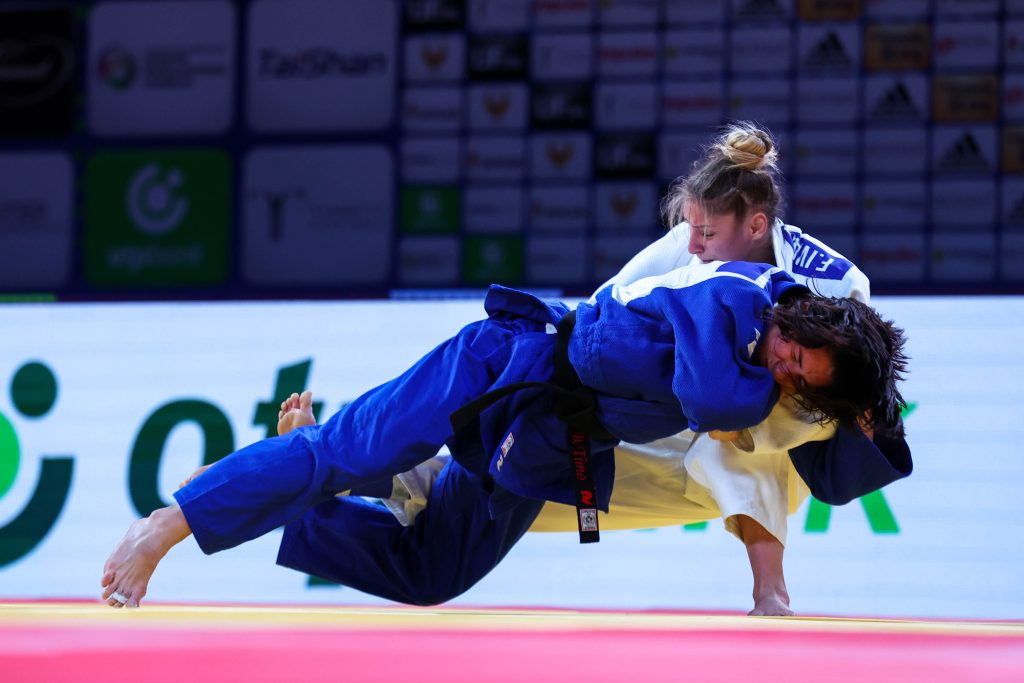 Despite the loss, the coach of Ivanescu was clearly very proud of her athlete and her performance today.
In the -81kg category, it was an Olympic semi final rematch between Saied MOLLAEI (AZE) and Shamil BORCHASHVILI (AUT), they also faced each other in the fourth round of the 2021 world championships with Mollaei coming out on top. It seems it was time for Borchashvili to find his way on top, following a waza ari-scoring kata guruma, he went in again, in hope he would score again but the attack was braced by Mollaei. That didn't stop his commitment though and changed the direction of the technique, taking the score and win, as well as the bronze medal.
I am extremely happy because I lost twice to Mollaei in Budapest and Tokyo, but I won in Doha and the Austrian bundesliga so for me it is 3:2 now. I was really focussed today and had good preparation, I felt good against Casse in the quarters too. It is my fourth world championships but my first placement and now I want the title.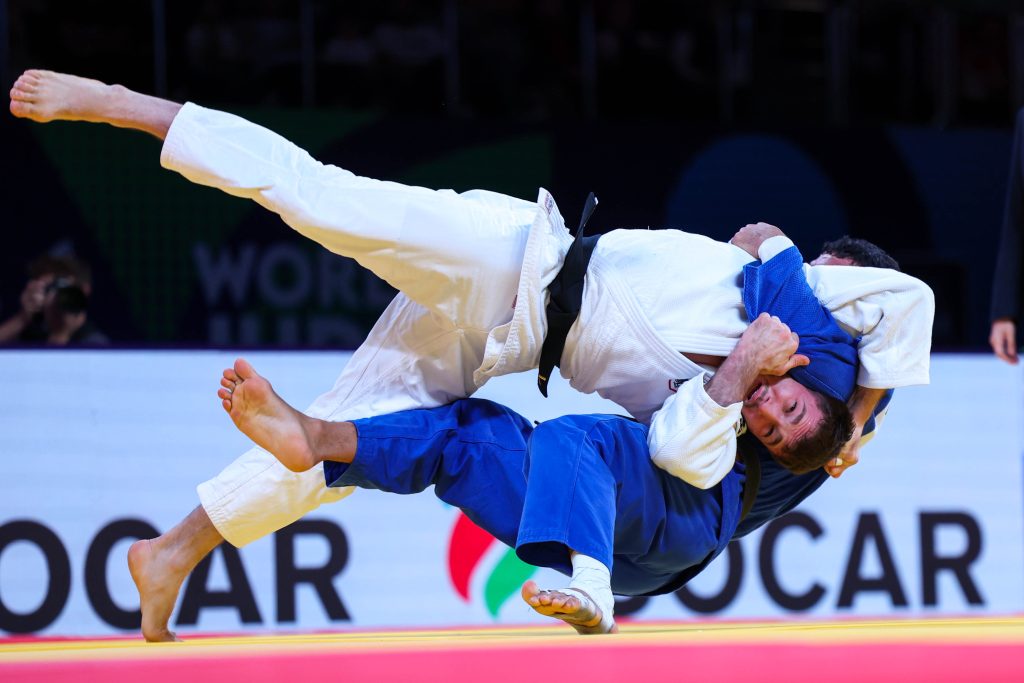 Closing out day four of the senior world championships and the -81kg category, the greatly anticipated rematch between current world champion Matthias CASSE (BEL) and 2021 world silver medallist Tato GRIGALASHVILI (GEO) came.
Before this bout, they had an even head-to-head history, Casse won the world title last year and the Olympic bronze contest in Tokyo, but most recently, the Georgian took the European title and previously in the 2022 European championships semi final. Both prove they can perform in major events and so we waited with bated breath to see who would stand on top of the podium.
In an almighty battle, the two greats went in to golden score and the atmosphere was electric, with many Georgian fans in the arena as well as a huge Uzbek crowd, each attack brought the crowd to their feet. Shidos were issued, the athletes clearly becoming tired but a quick acceleration and burst of will from Grigalashvili saw himself enter the history books of Georgia as one of six world champions, this being their fourth in a row with a new world title holder. Casse was of course disappointed with the outcome today, but in the same breath, knows there is always next time.
I'm disappointed not to win but I am happy to still be leaving with a medal. It was my third final in a row in a world championships and it is nice to be so consistent. My semi final against Fujiwara was tough and I made a small mistake but I'm happy I was able to come up with a score. Grigalashvili is a great judoka, and deserves to win but that doesn't mean I won't come back and beat him the next time, I'll be prepared. We have met in European and world finals as well as for an Olympic medal so I know there will be many more times.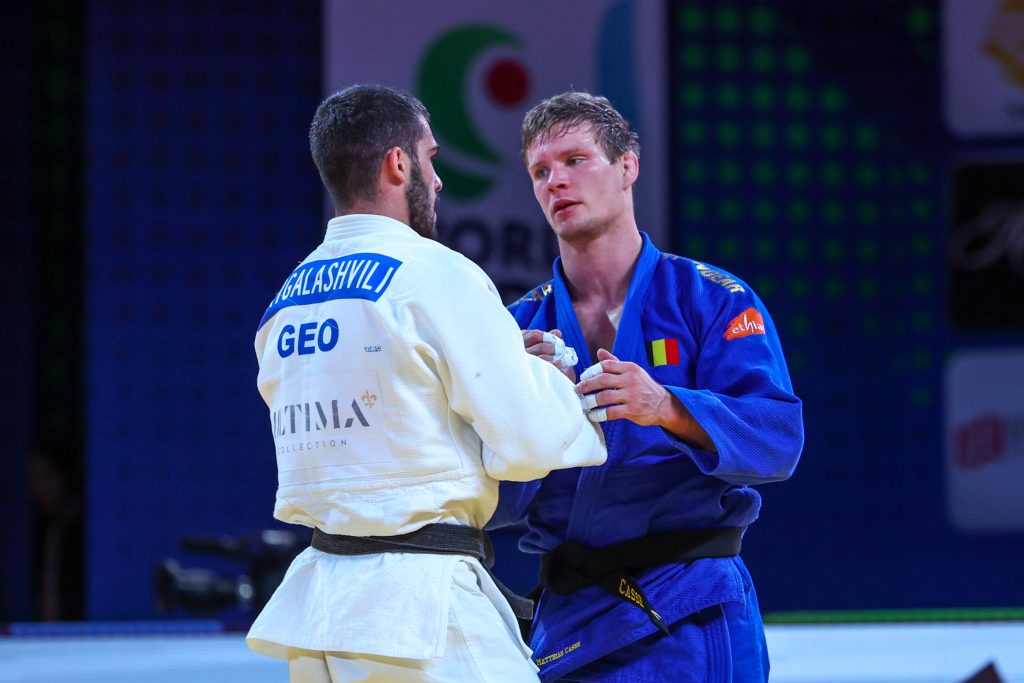 Judoka
Author: Thea Cowen
---