It was certainly a different atmosphere on day one of the Senior European Championships in Prague with more regulations in place and high expectations of the national federation, EJU, delegations and finally athletes to keep each other safe.
With many only just returning to competition following lockdown, it was possibly inevitable that more than half of the first round contests entered golden score, the athletes adjusting to competition and of course cautious to avoid making any mistakes when so much is at stake. 
Early exits for seeded athletes are always anticipated as underdogs come through, taking their opportunity on the major stage to shine. The -60kg category saw 2019 European Games Champion, Lukhumi CHKHVIMIANI (GEO) go out in his first fight, and in the next weight category, Georgii ZANTARAIA (UKR) had an unfortunate early exit to Strahinja BUNCIC (SRB) who narrowly missed out on bronze.
In the -48kg category, the fresh talent of Shirine BOUKLI (FRA) came through, defeating world ranked #1 Distria KRASNIQI (KOS) and eventually, Andrea STOJADINOV (SRB) in the final in only 40 seconds. The young Frenchwoman has made a successful transition directly from juniors and instantly made an appearance on the IJF tour podium, taking a gold medal in the Dusseldorf Grand Slam last year.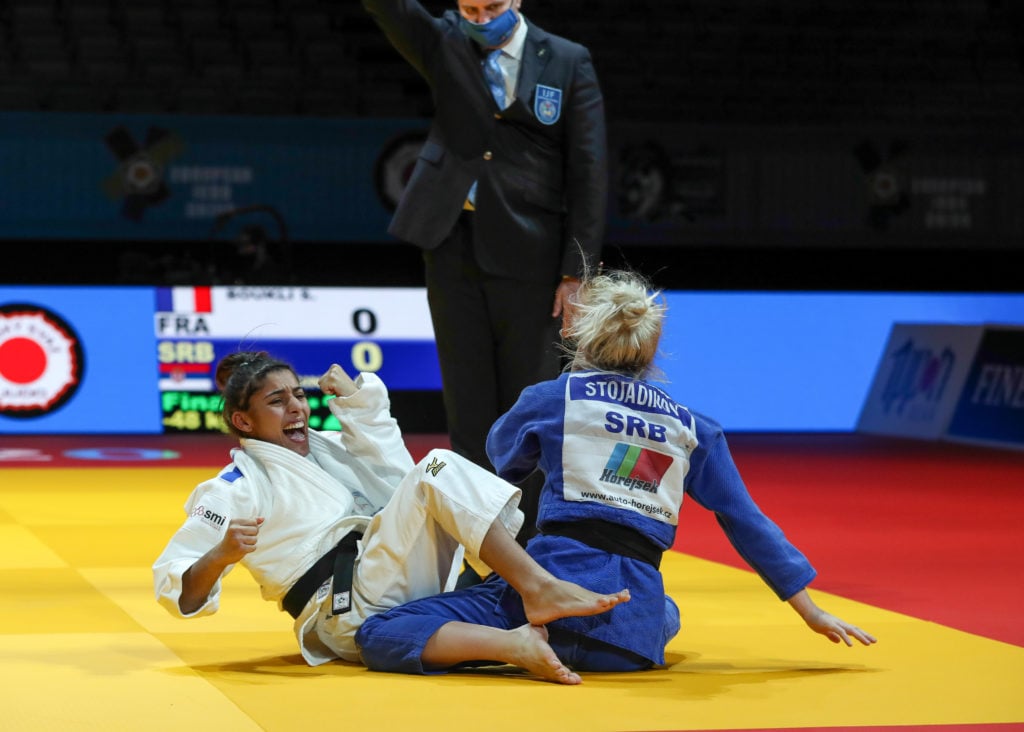 It was an all-Russian affair in the -60kg category with Robert MSHVIDOBADZE and Yago ABULADZE coming head to head yet again within a month, after facing each other in the final of the Budapest Grand Slam where the latter took the gold.
Today had a different ending. Though the pair are very much on par, as lightweights they are expected to demonstrate fast technique but these two take it to a new level. Their gymnastic ability made it difficult for the other to score but each managed to have a waza ari on the board within two minutes of the contest. Admittedly, MSHVIDOBADZE was so fast in his final exchange that his reaction came before the score was given! He evened the score and became European Champion.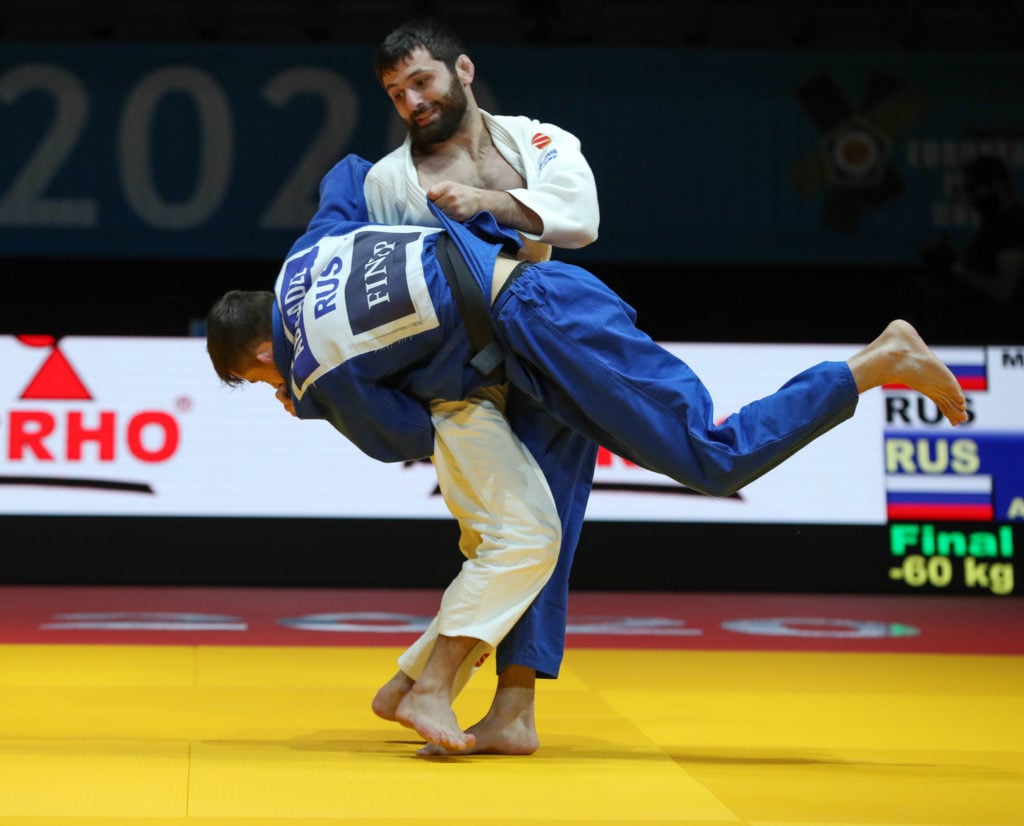 Breathing a huge sigh of relief in the -52kg category was Odette GIUFFRIDA (ITA). It has been a long time coming for the Olympic silver medallist, but it was finally her time to stand on top of the podium and receive her first Senior European Championships title and medal, made all the sweeter by hearing her national anthem.
It has been tough on the entire Italian team as they were sent home from Budapest when it was realised an athlete they had travelled with tested positive, but since returning to Italy they have been in lockdown as a team at the Olympic Centre. With the added emotion of missing their families and under great pressure, it was certainly a deserved win for GIUFFRIDA.
The -66kg category saw major upsets with great twists and turns throughout the preliminaries but yet another judoka, desperate for the gold medal was Orkhan SAFAROV (AZE). It has been a tough road, the now -66kg athlete previously fought at -60kg and his best result was silver at the continental championships, admitting that he needed to move up because he didn't feel strong enough and felt he had a lot more to give. His opponent in the final was also a European medallist, Tal Flicker (ISR). The record was 1:1 between the two but in an exciting final, scores coming from both athletes, it was finally SAFAROV's time scoring his first waza ari and feeling on a roll, scored a second.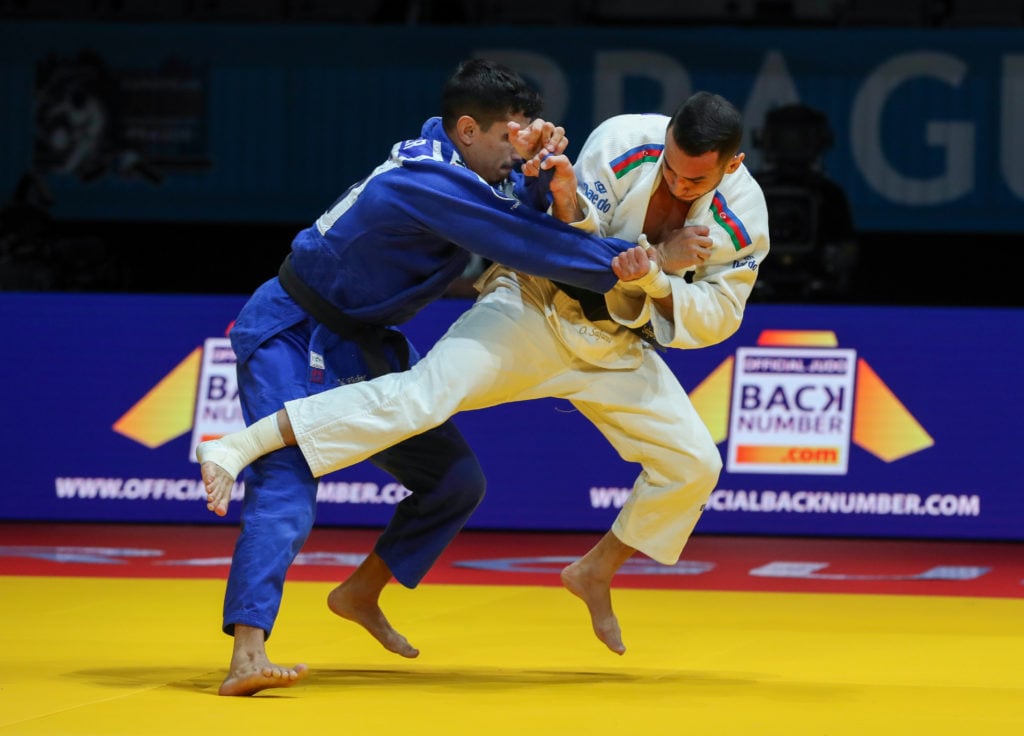 The tables were turned in the -57kg category with most assuming that five-time European Champion Telma MONTEIRO (POR) would be topping the podium. Though the competition was fierce in this weight category, her final opponent was KARAKAS Hedwig (HUN). With the odds and history strongly in favour of the Portuguese, the pair having faced each other on four occasions in a European Championship contest, – including the European Games 2015 final – KARAKAS losing out.
KARAKAS explained that she worked harder than ever during lockdown and it was a case of both physical and mental strength that got her through the agonising extra minutes in golden score, leading her to her first European Championship title.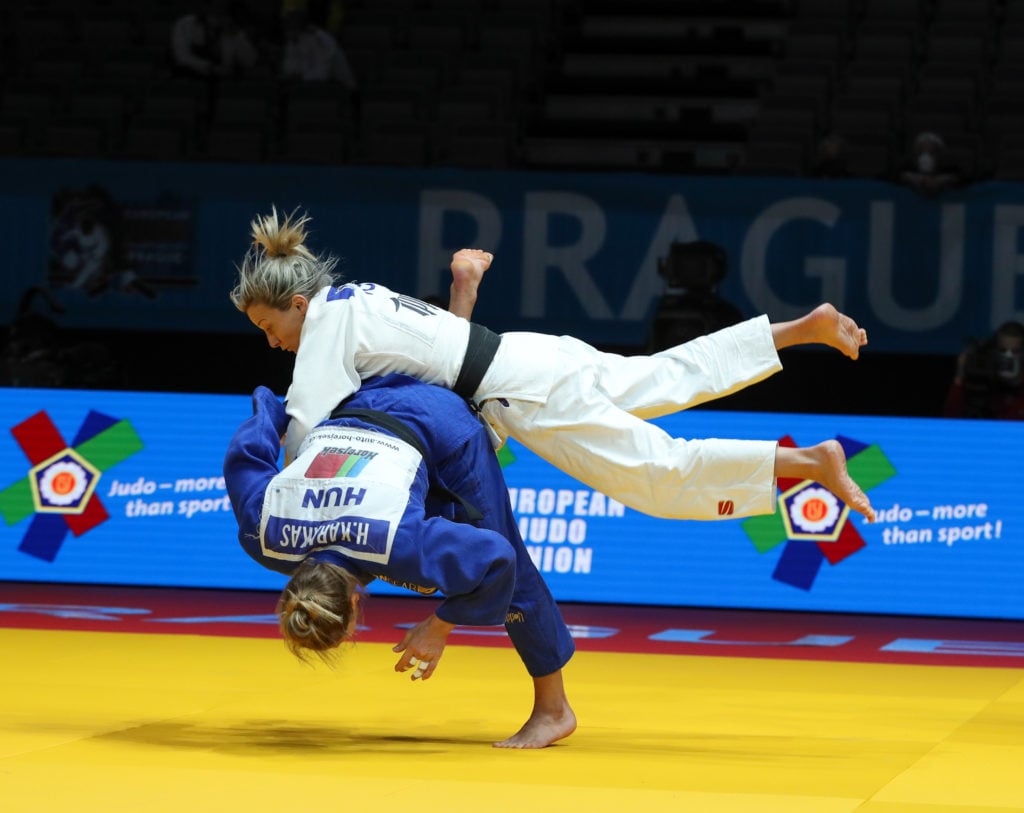 Day one was a great success and amazing performance from all of the athletes contributed to a much anticipated European Championships. We are very happy that in the current pandemic we are able to provide safety protocol to allow the professional athletes to continue in their quest for success.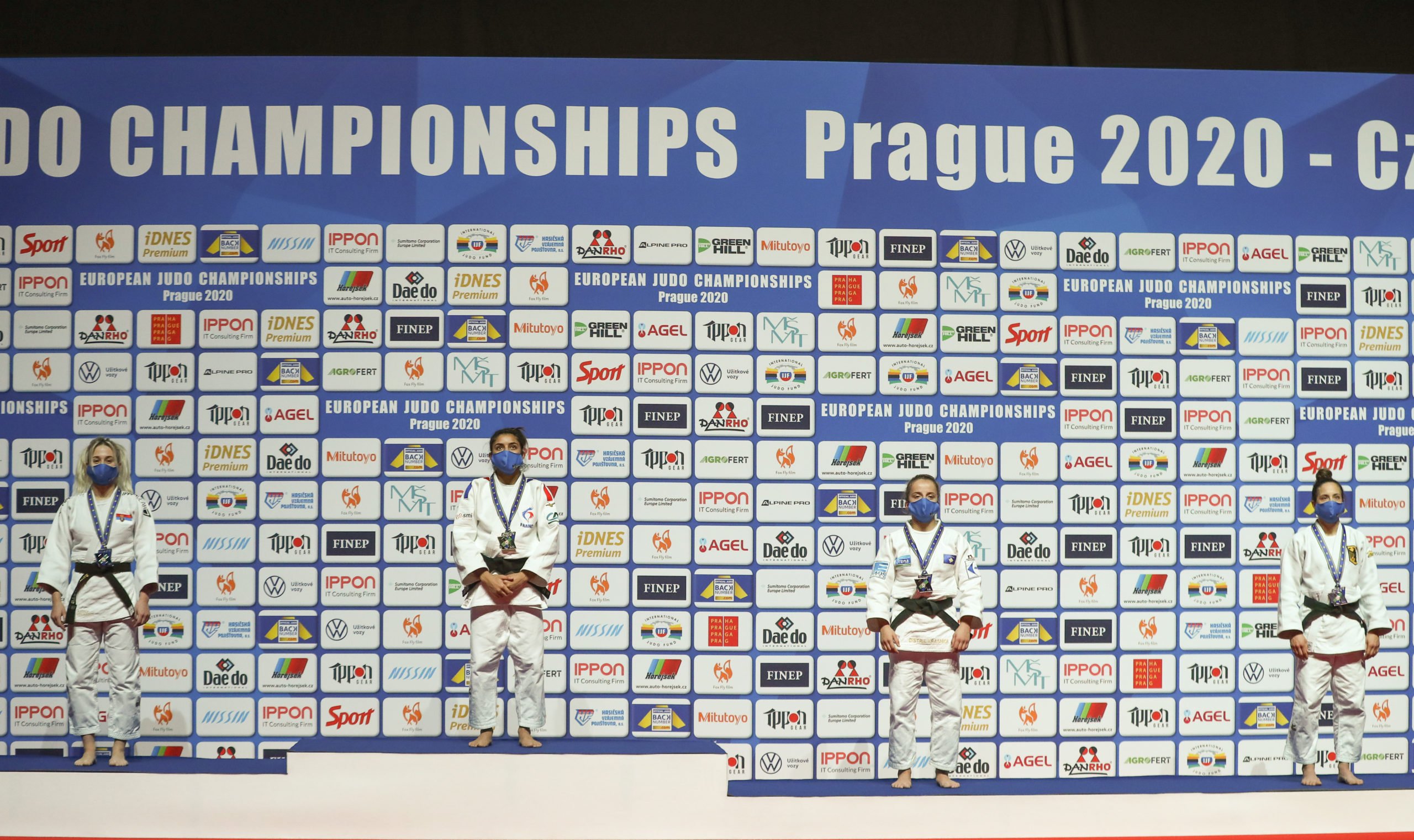 -48 kg Medallists ?BOUKLI Shirine ?? ?STOJADINOV Andrea ?? ?KRASNIQI Distria ?? ?MENZ Katharina ??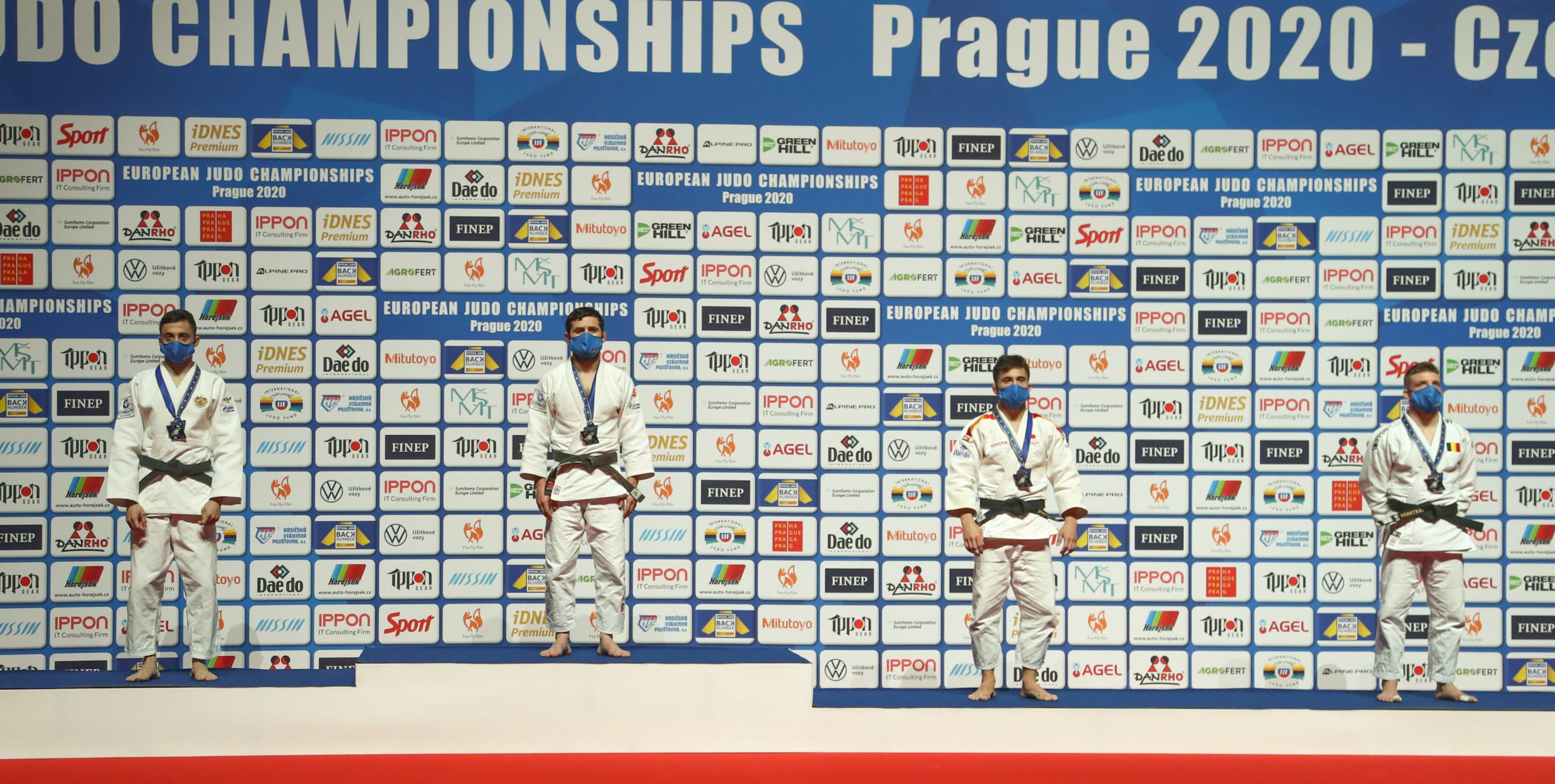 -60 kg Medallists ?MSHVIDOBADZE Robert ?? ?ABULADZE Yago ?? ?GARRIGOS Francisco ?? ?VERSTRAETEN Jorre ??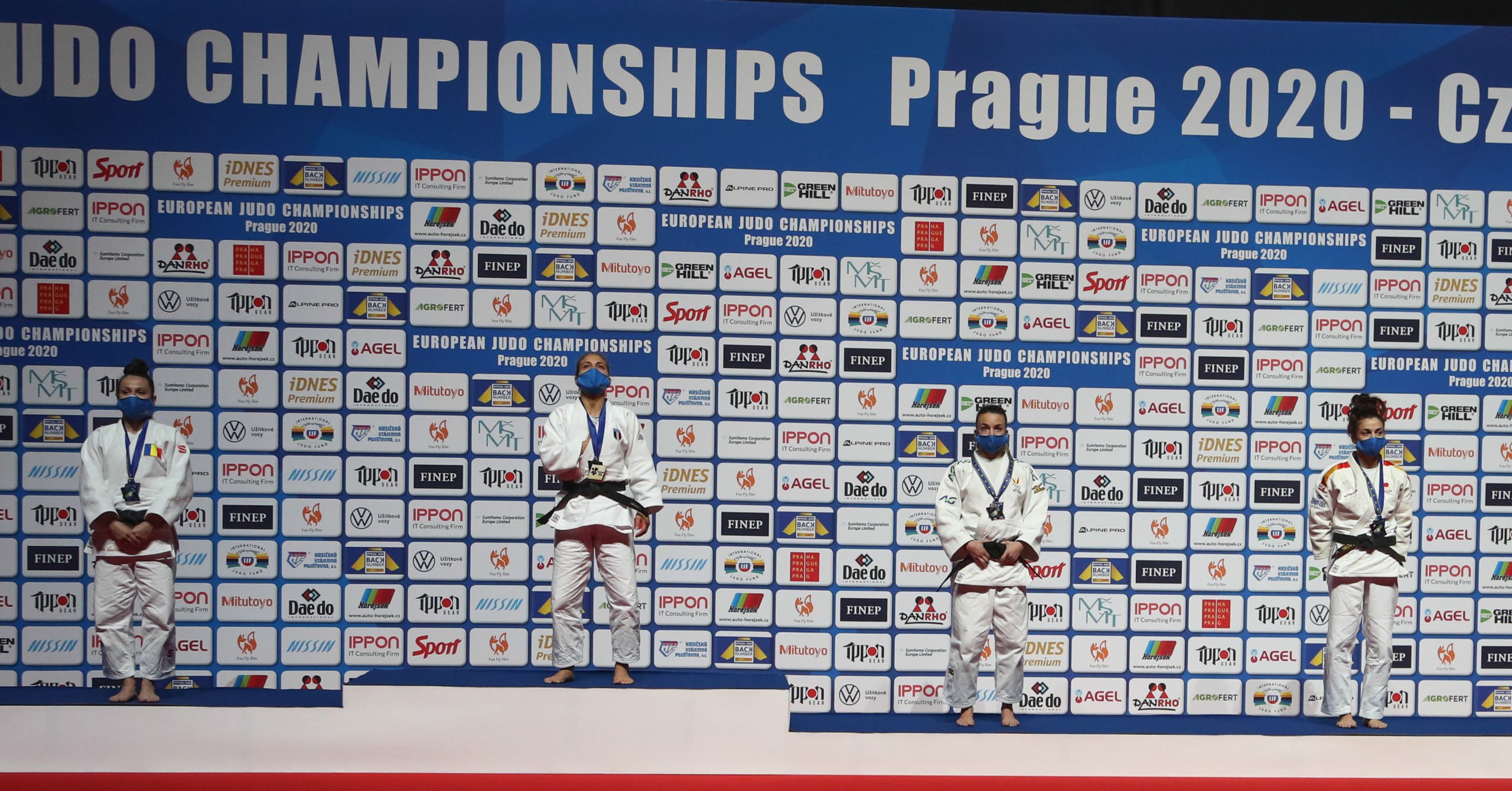 -52 kg Medallists ?GIUFFRIDA Odette ?? ?CHITU Andreea ?? ?VAN SNICK Charline ?? ?LOPEZ SHERIFF Estrella ??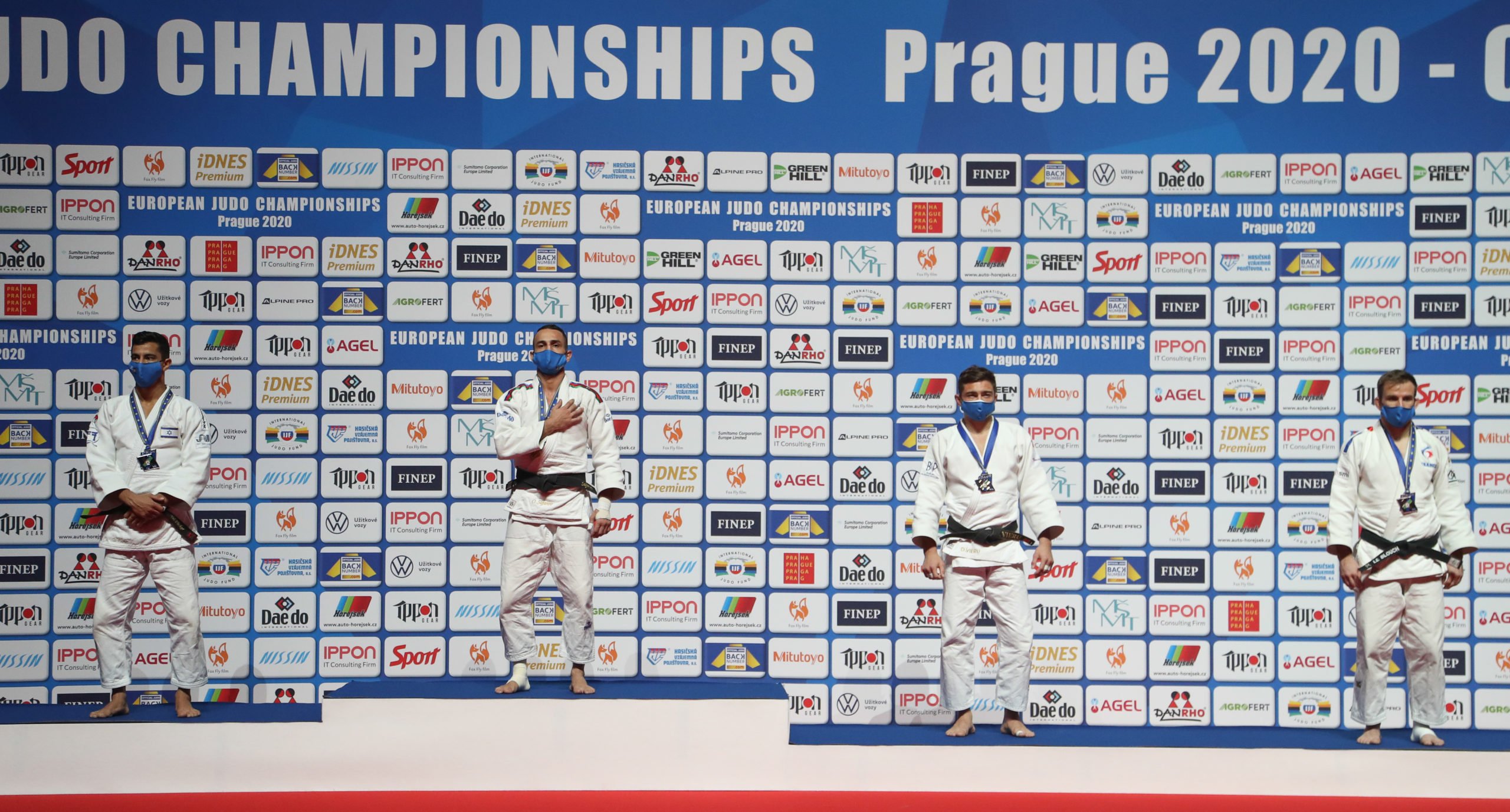 -66 kg Medallists ?SAFAROV Orkhan ?? ?FLICKER Tal ?? ?VIERU Denis ?? ?LE BLOUCH Kilian??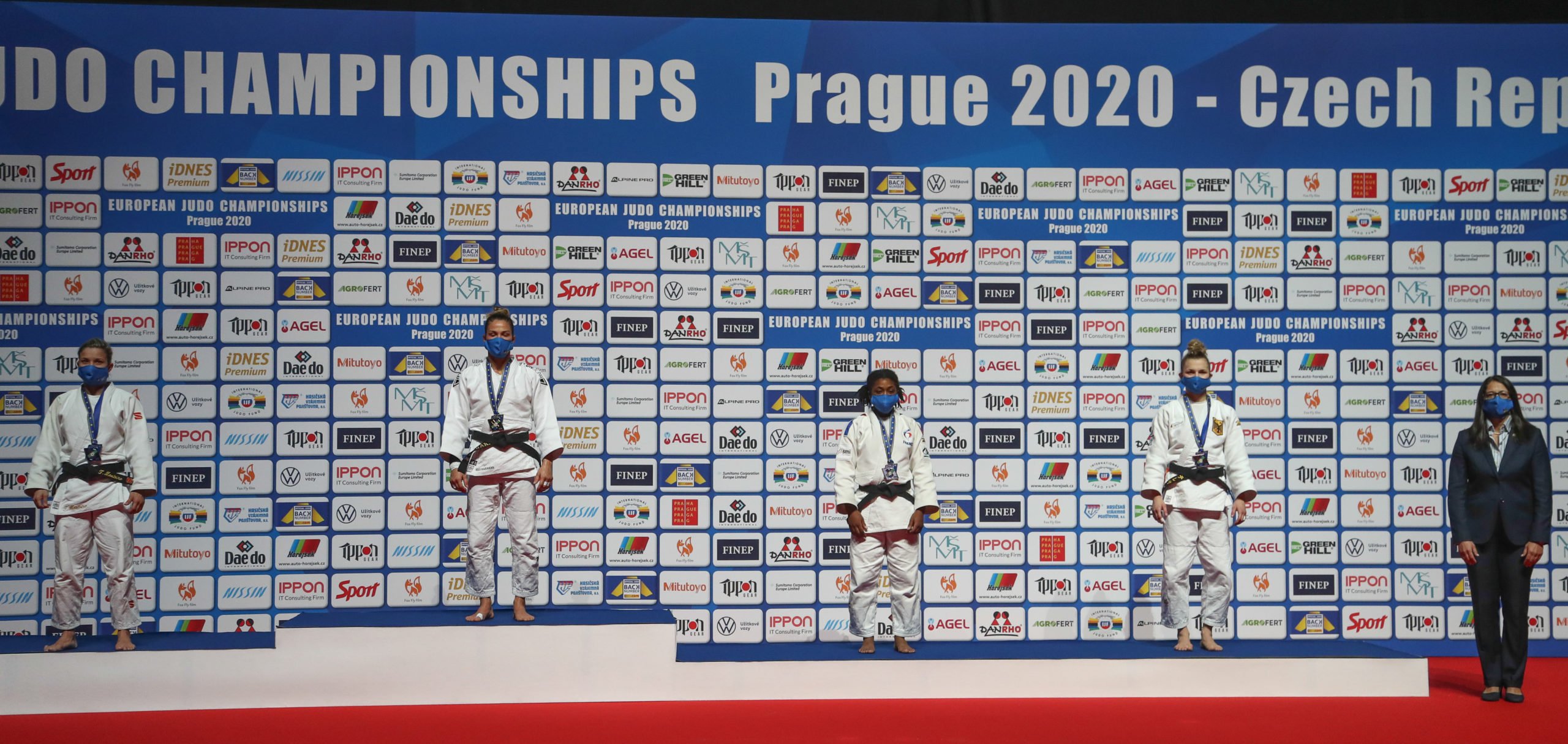 -57 kg Medallists ?KARAKAS Hedvig ?? ?MONTEIRO Telma ?? ?CYSIQUE Sarah Leonie ?? ?STOLL Theresa ??
To access our event page for the Senior European Championships in Prague, delivering galleries, news, the draw and to find the live stream follow this link, https://www.eju.net/event/european-judo-championships-4/2338/ .
Author: Thea Cowen
---