The second day of the Tel Aviv Grand Slam 2022 was as action packed as day one and with many of the Israeli athletes competing, gave the sell-out crowd plenty to shout about.
Though the women's -63kg and -70kg gold medals went to the Japanese team, in the -73kg and -81kg categories, Europe swiped the gold medals, the first from Hidayat HEYDAROV (AZE) and the second from Matthias CASSE (BEL).
Heydarov came in as the #1 seed in his category. Following a bout in the -81kg category as he attempted to qualify for the Olympics, he was entered in the lighter weight today. Usually there is competition within the Azerbaijan team with Rustam ORUJOV but following his positive COVID-19 result, Heydarov was free of this added pressure. As for remaining in the -73kg group for Paris 2024, he tells us he is certainly thinking about it now.

I made a mistake in moving to -81kg but I came back to the weight of 73kg and my goal is to win all the competitions in -73kg.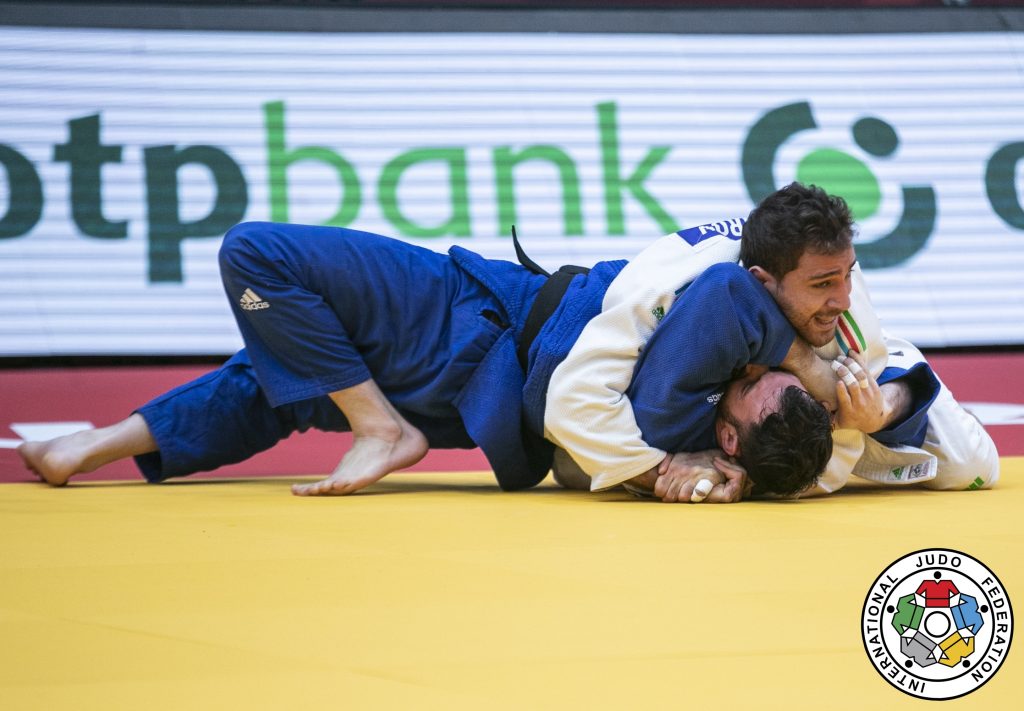 This freedom proved to be of great benefit to him as he sailed through his preliminaries, defeating two of the host nation's potentials on his way to the final, where he met Obidkhon NOMONOV (UZB). It was an incredible final, with both attacking and looking for the positive result. So evenly matched was the contest that it ran in to golden score. After 1:16, Heydarov secured his second grand slam gold with koshi guruma.
It was a great success for me and my country, I am so happy and glad to share these feelings with everyone and to thank all.
For Casse, this is his third gold result in a row, a wonderful hat-trick that seems to be unstoppable. The current world champion is certainly a dominant force in his category and this result will send him up the ranking to #1. Again, it was success for a #1 seed in Tel Aviv, the rankings really spelling out who is who for the men today.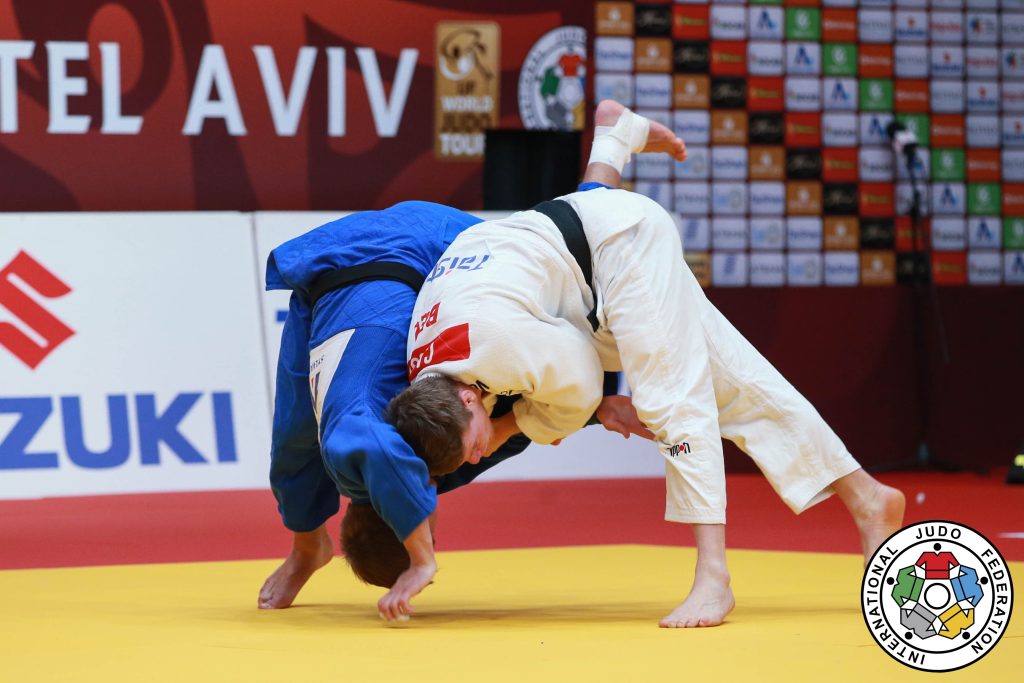 It could have been a 2019 world championships final replay had the home favourite, Sagi MUKI managed to secure a win in the semi final but it was current European champion, Vedat ALBAYRAK (TUR) who became a finalist today and faced Casse.
Though the -81kg final went on for almost 8 minutes, it was an exciting watch, both fully engaged and coming close to scoring on numerous occasions. In the end a swift tomoe nage to position juji gatame was successfully executed by Casse to achieve his third grand slam gold.
I knew that this would be a tough day as the field was strong. There were so many good athletes here and of course I am thrilled to finish with the gold medal. I knew that I would be pushed, just as I had been in Almada. I tried as much to be attacking but my opponents were even more defensive than I expected. I saw the drama unfolding in the lower half of the draw but tried to concentrate on my own contests. In the final Albayrak always felt dangerous. I was waiting for an opportunity to come up or a chance for me to make something happen. Catching him with the armlock was really satisfying and it makes me feel that everything is working well.
There is still one more day left of the Tel Aviv Grand Slam where we have yet more heavy-hitting Europeans contending for grand slam titles.
Judoka
Author: Thea Cowen
---