The preliminaries this morning didn't go to plan for top seeds in the -63kg, -70kg, -73kg and 81kg categories; OZBAS Szofi (HUN), Maya GOSHEN (ISR) Edoardo MELLA (ITA) and Vladimir AKHALKATSI (GEO). Only MELLA managed to advance to the quarter final, though subsequent losses meant he didn't make it to the podium. Although this was a great disappointment for these athletes, it opened the doors for the unseeded.
As predicted, there were some outstanding performances from the younger generations coming through from cadet level including Adam KOPECKY (CZE) who ended the day with an impressive 5th place in a very strong -81kg category. Poland's Katarzyna SOBIERAJSKA came today hoping for a place on the podium, but certainly never imagined, that in her first ever junior level tournament she would be walking away with the -70kg gold.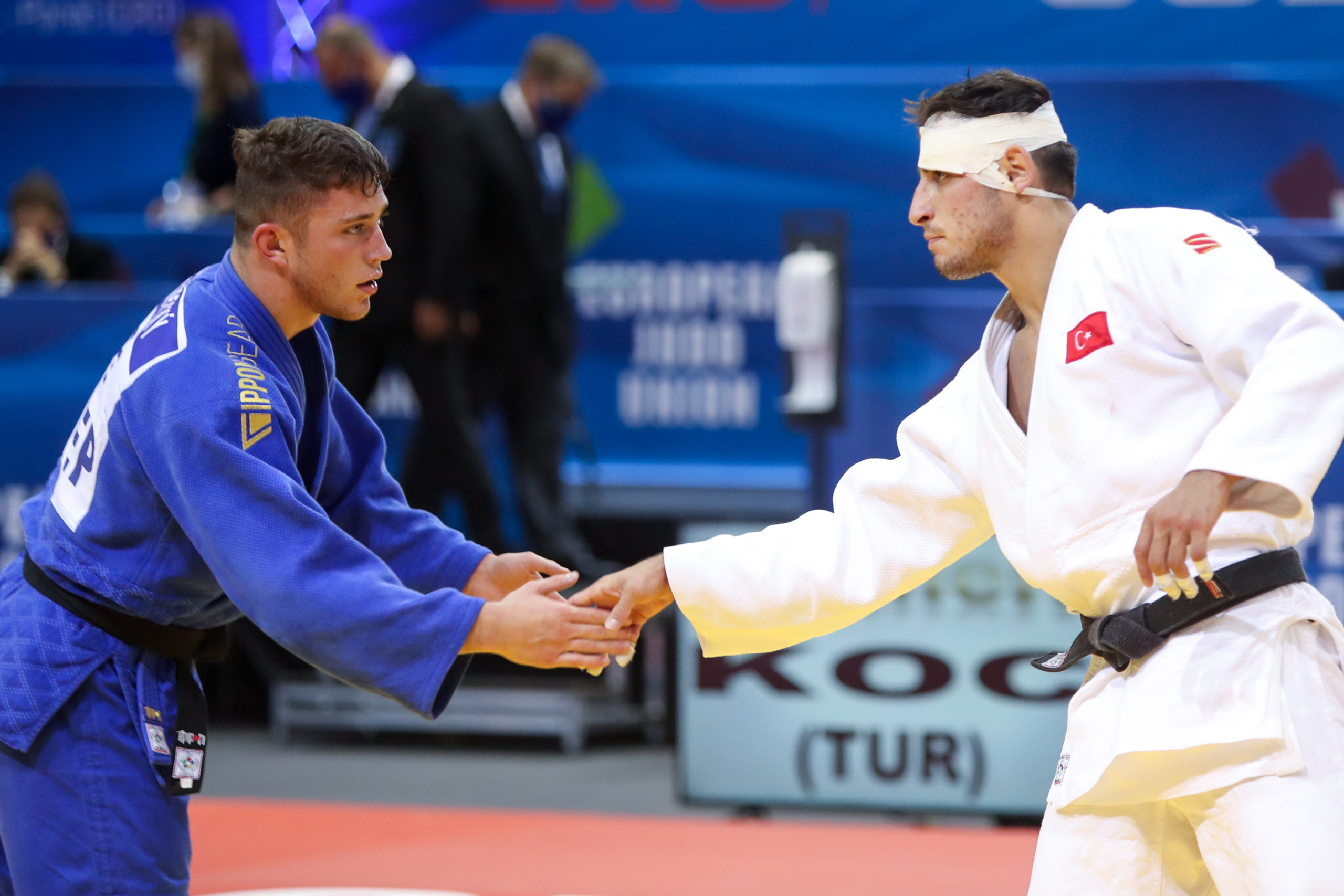 2019 Cadet World and European Champion Adam KOPECKY (CZE) made an impression at junior level.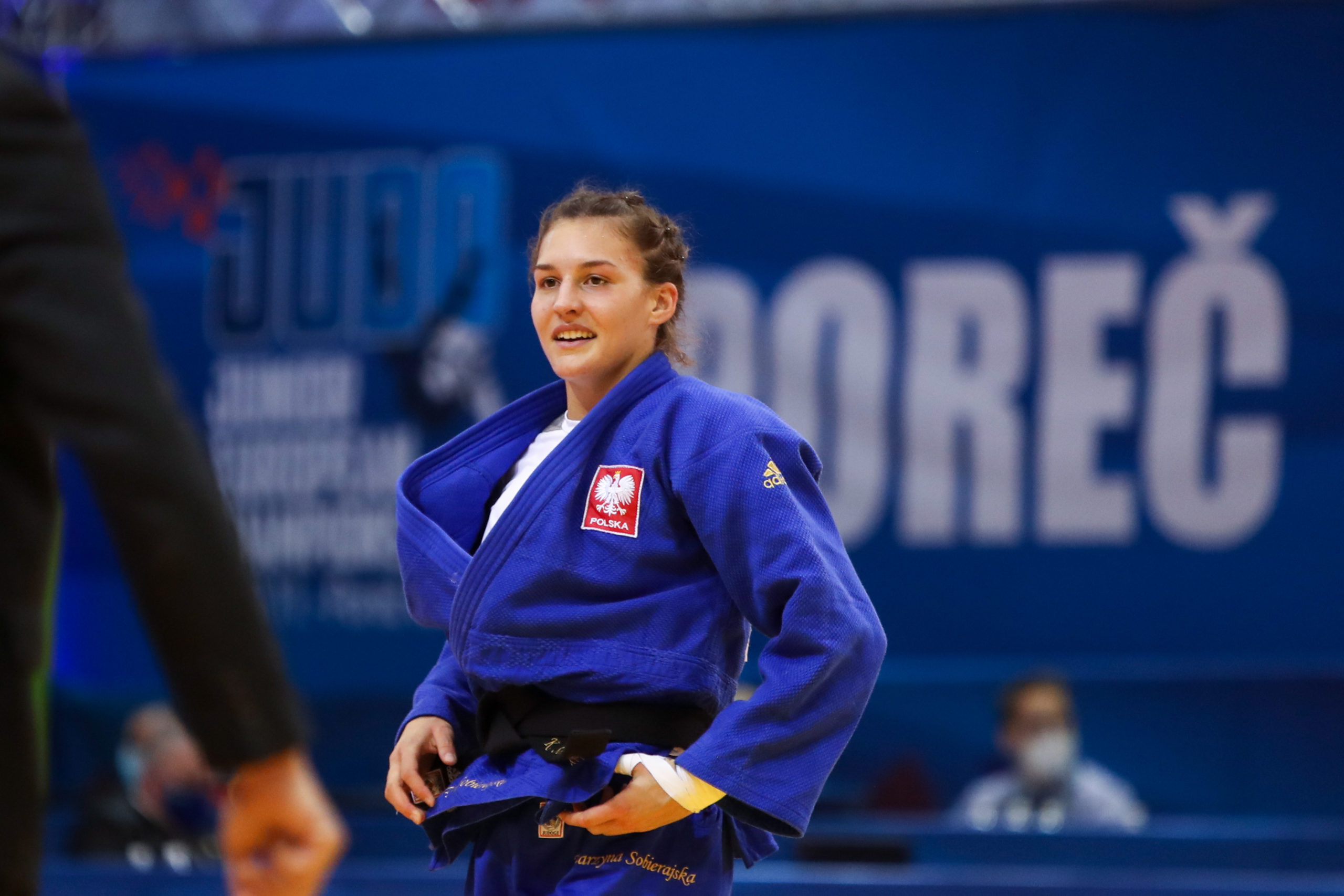 Katarzyna SOBIERAJSKA (POL) hoped for a medal but didn't imagine golden success in her first tournament as a junior.
Despite many brilliant performances, the man of the hour was David KARAPETYAN (RUS). The 2019 Junior World silver medallist was sensational from the start, wowing his fellow athletes with massive, dynamic techniques, giving him his deserved spot in the final. It wasn't an easy route for him with an especially difficult quarter final against eventual bronze medallist, Muhammed KOC (TUR), with KOC scoring first. The Russian representative did not lose his focus and soon caught his opponent, scoring ippon.
There was great variety in his abilities, catching Tizie GNAMIEN (FRA) in the semi final with ashi waza and finally, in a brutal finale, took his Ukrainian opposition, Artem BUBYR, down and applied shime waza in just over 30 seconds in to the contest. KARAPETYAN was clearly on a mission.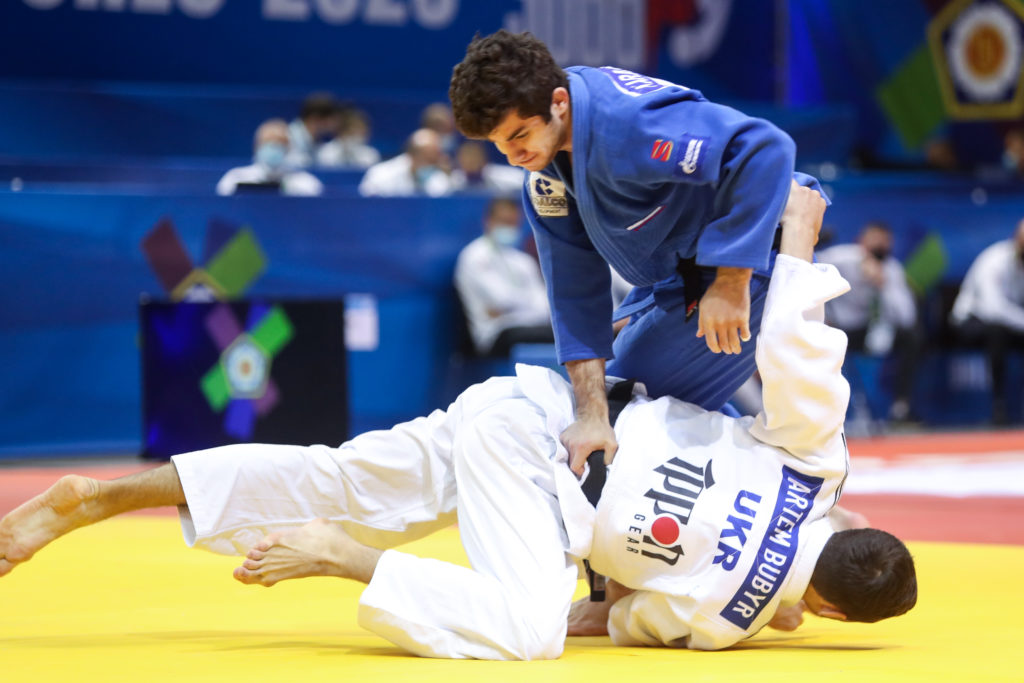 I needed to take gold because of my Junior World silver last year. I think perhaps because I wanted to win so badly, I had a new lease of energy in the final contest. Of course it has been difficult to prepare for this, like the rest of the world, so training at home has been hard but necessary.

Not only this preparation at home but when we arrived, we wondered about positive tests and it made everyone wonder if they would get to compete. This was the biggest thing to overcome. Cutting weight, preparing for contests against opponents, but then when you don't know whether you will fight or not, it's difficult to think about anything else. You've trained so hard and maybe it was all for nothing.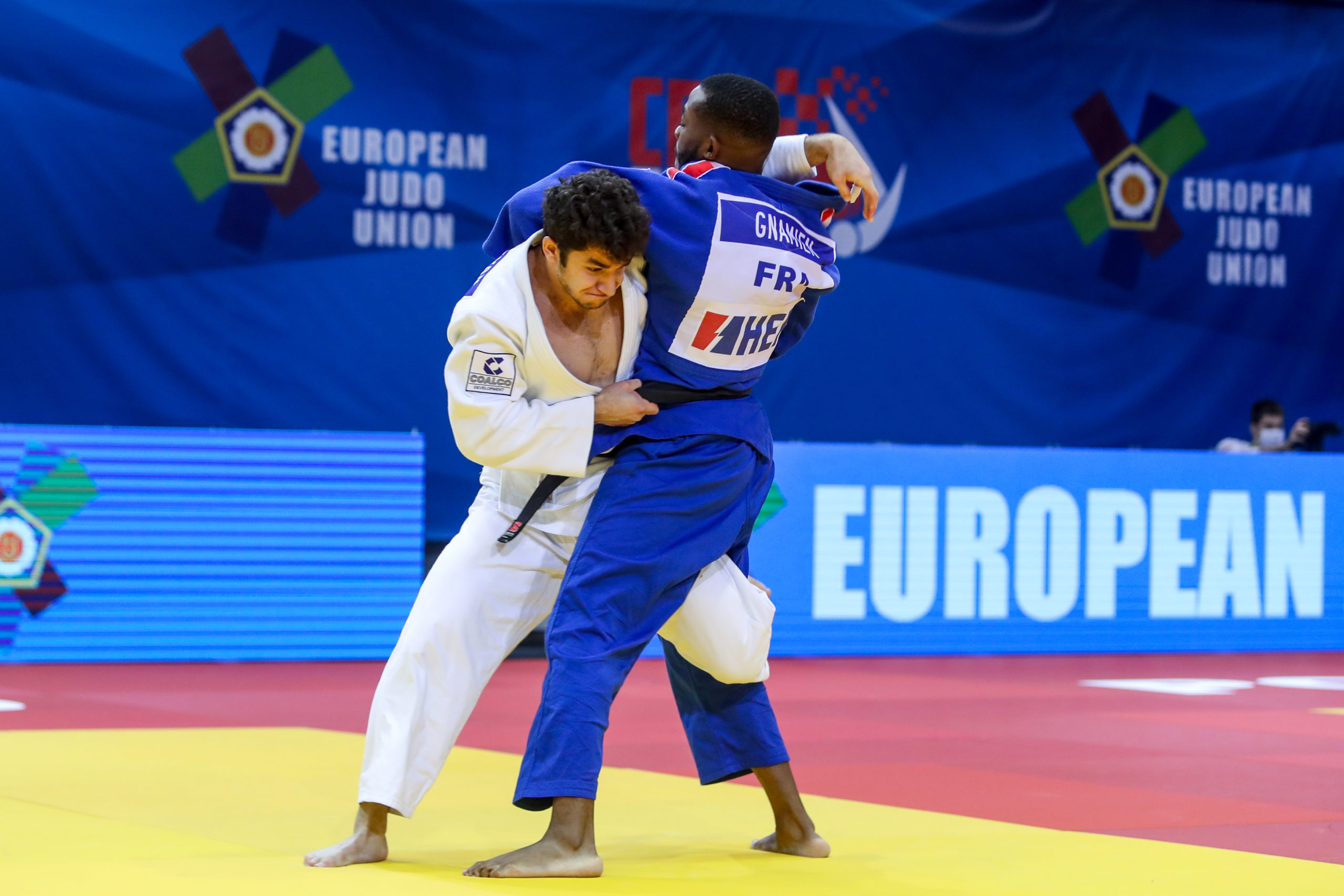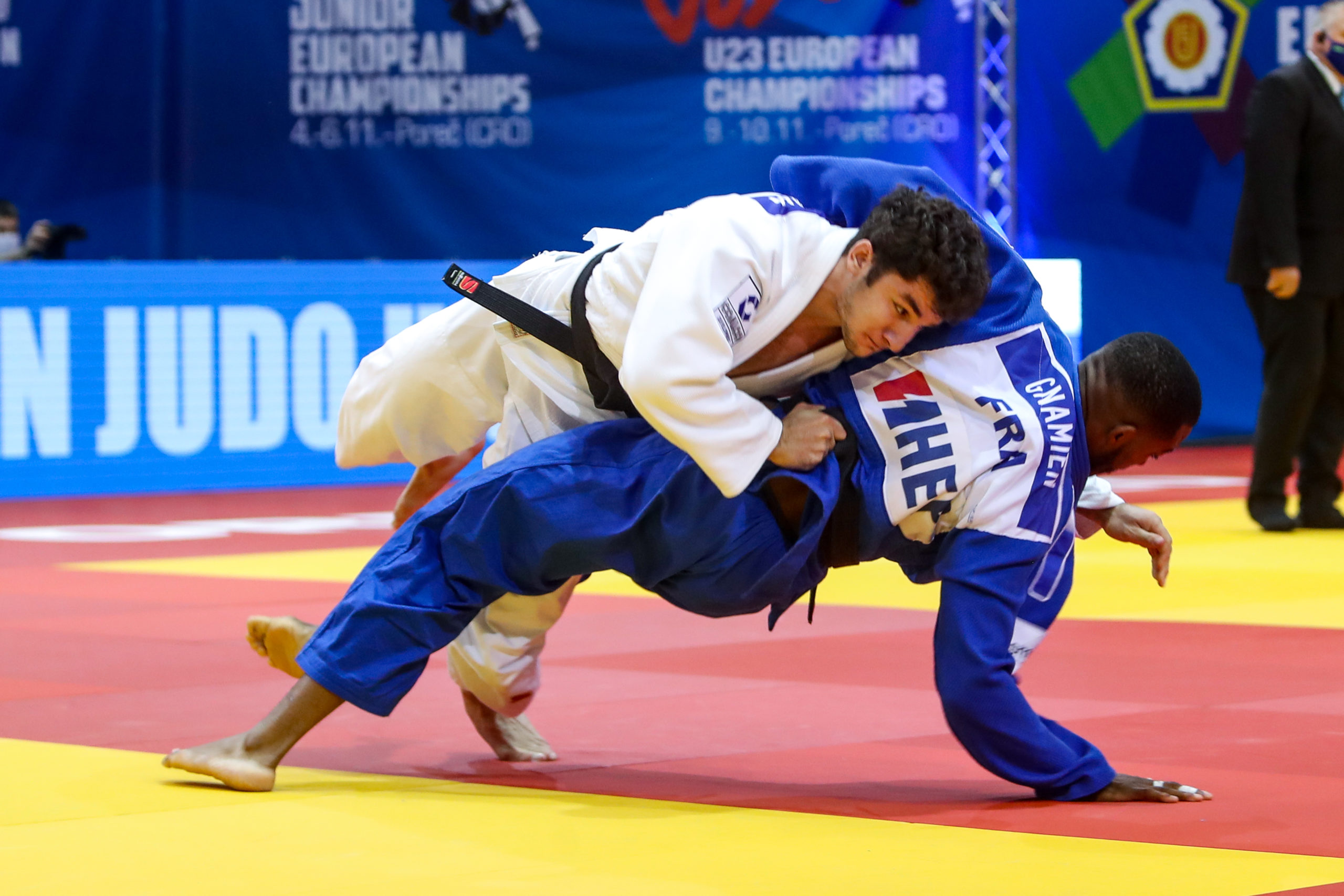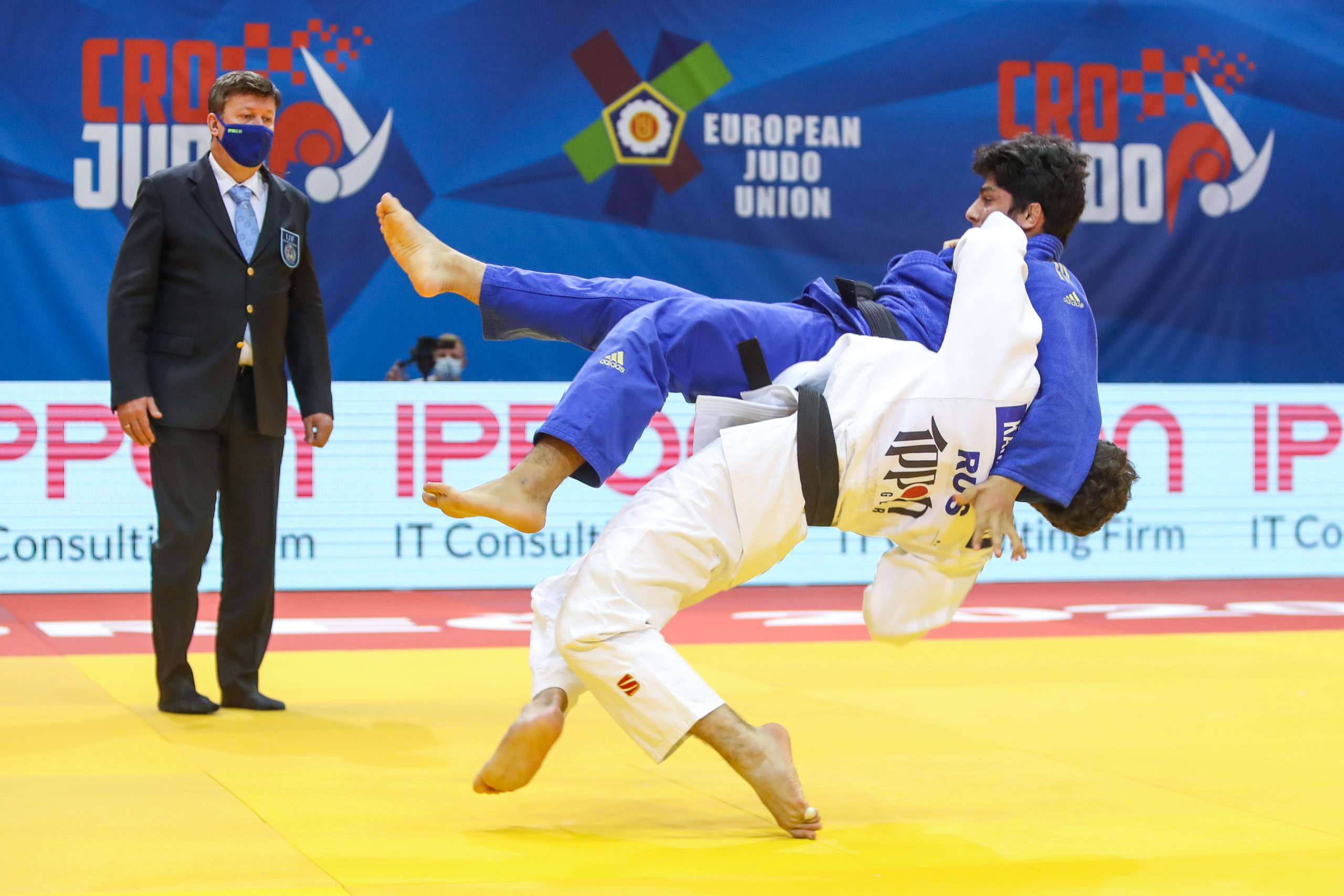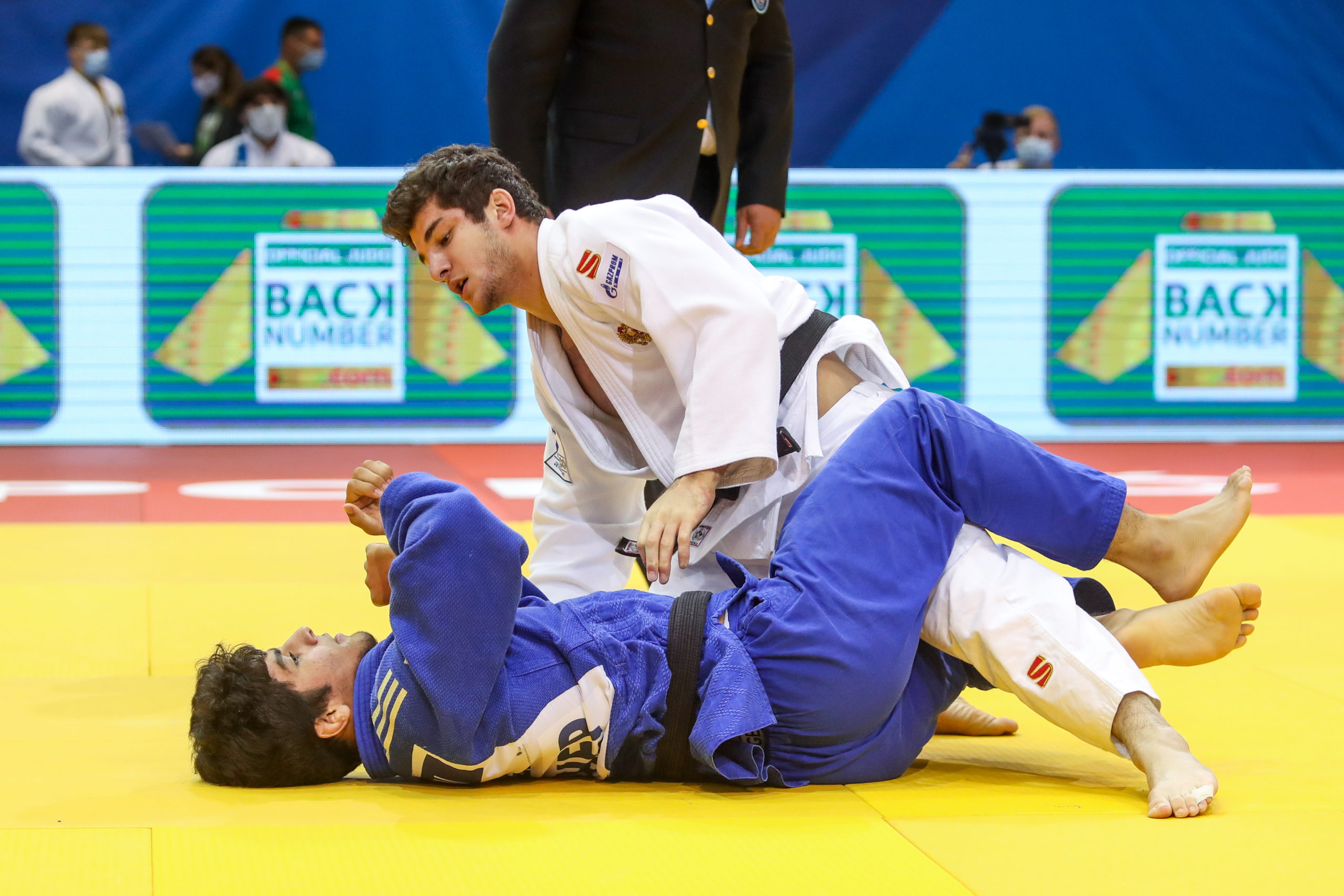 Gold for KARAPETYAN
Thankfully, the tournament has gone ahead as planned and KARAPETYAN was able to compete for his title, and he is taking home the gold.
This is my last year as a junior so next year you will see me in the U23 Europeans.
In the women's categories, the surprise champion was SOBIERAJSKA (POL), but there was also a brilliant display in the -63kg category from Renata ZACHOVA (CZE).
ZACHOVA kept up her energy throughout the day and put in strong performance after strong performance, clear in her intentions. She started the year on a high note, taking a bronze medal in the Tel Aviv Grand Prix and we wondered how she had managed to stay on top and train during the coronavirus crisis.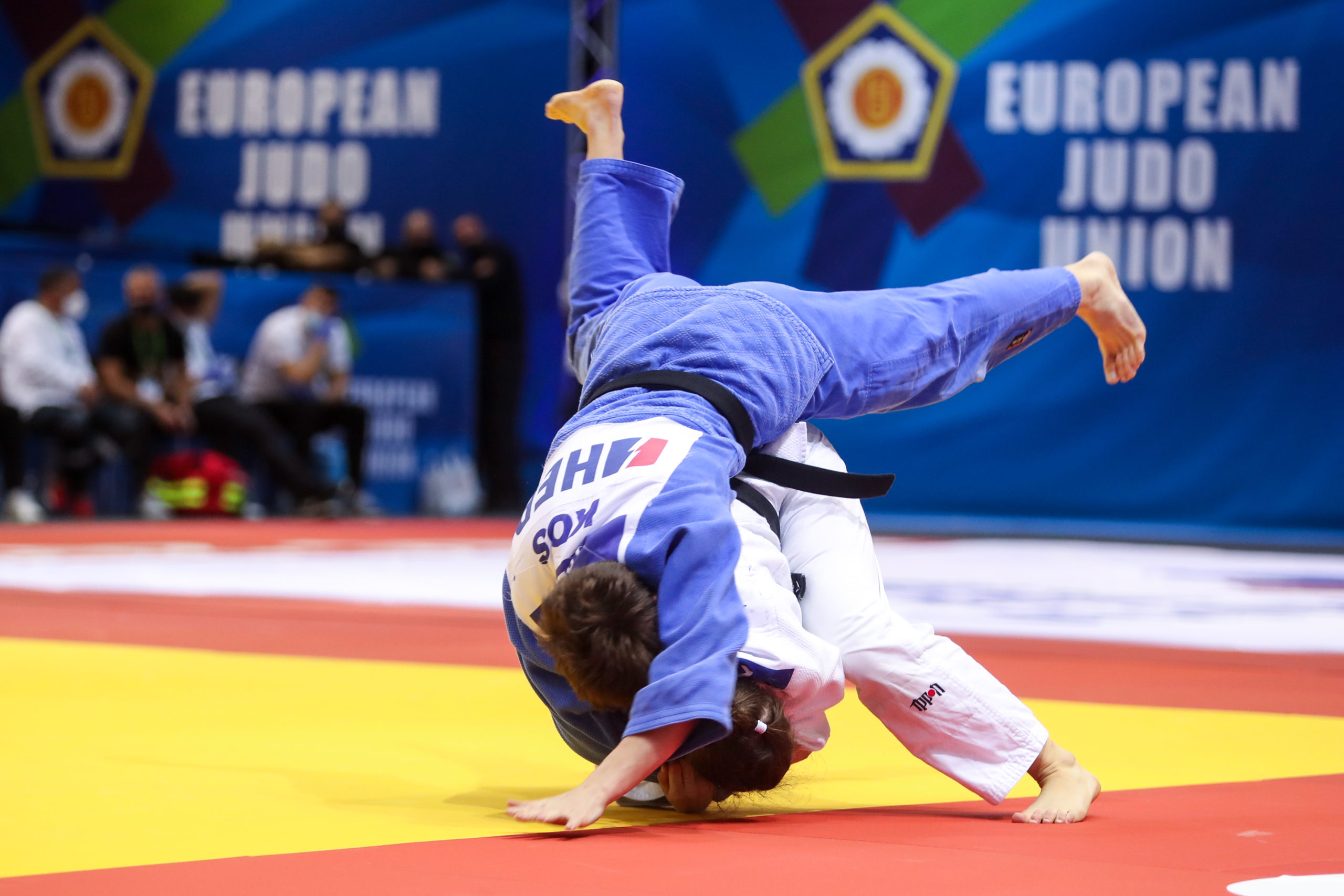 The winning technique from ZACHOVA against FAZLIU.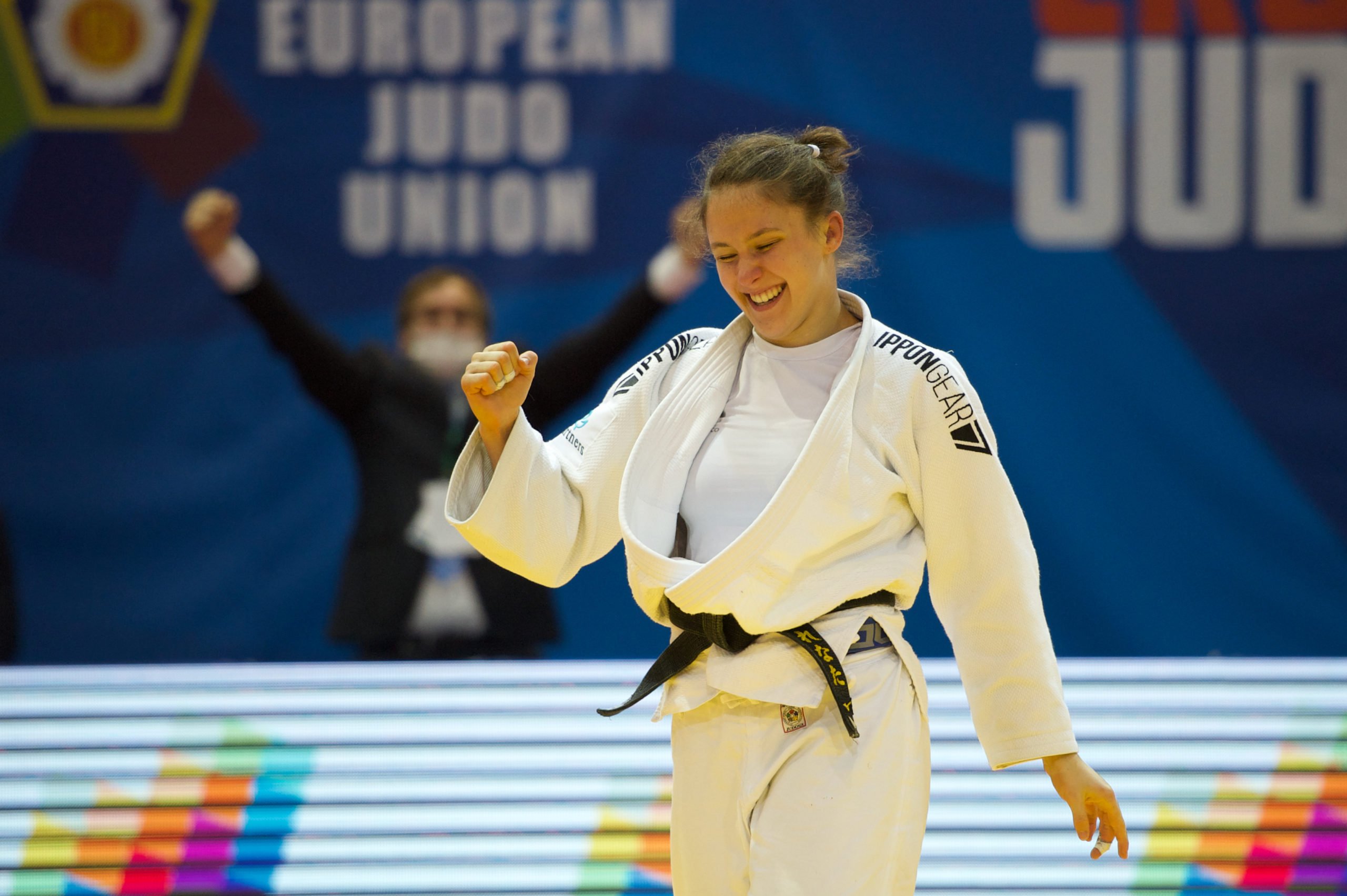 A great win for the Czech athlete.
It is a very tough time in Czech Republic at the moment, we cannot train so we went elsewhere, we've actually been training in Kosovo!
This came as quite a surprise, but explained why the final against Laura FAZLIU (KOS) was so close.
So we know each other very very well. We fought in the bronze contest of the Junior World Championships and Junior European Championships last year. Both times she won so I knew today I would just have to be patient and wanted to enjoy it.

It was going to be difficult because we know each other so well, it had the potential to go either way but today it happened to be me and I am so happy with this result.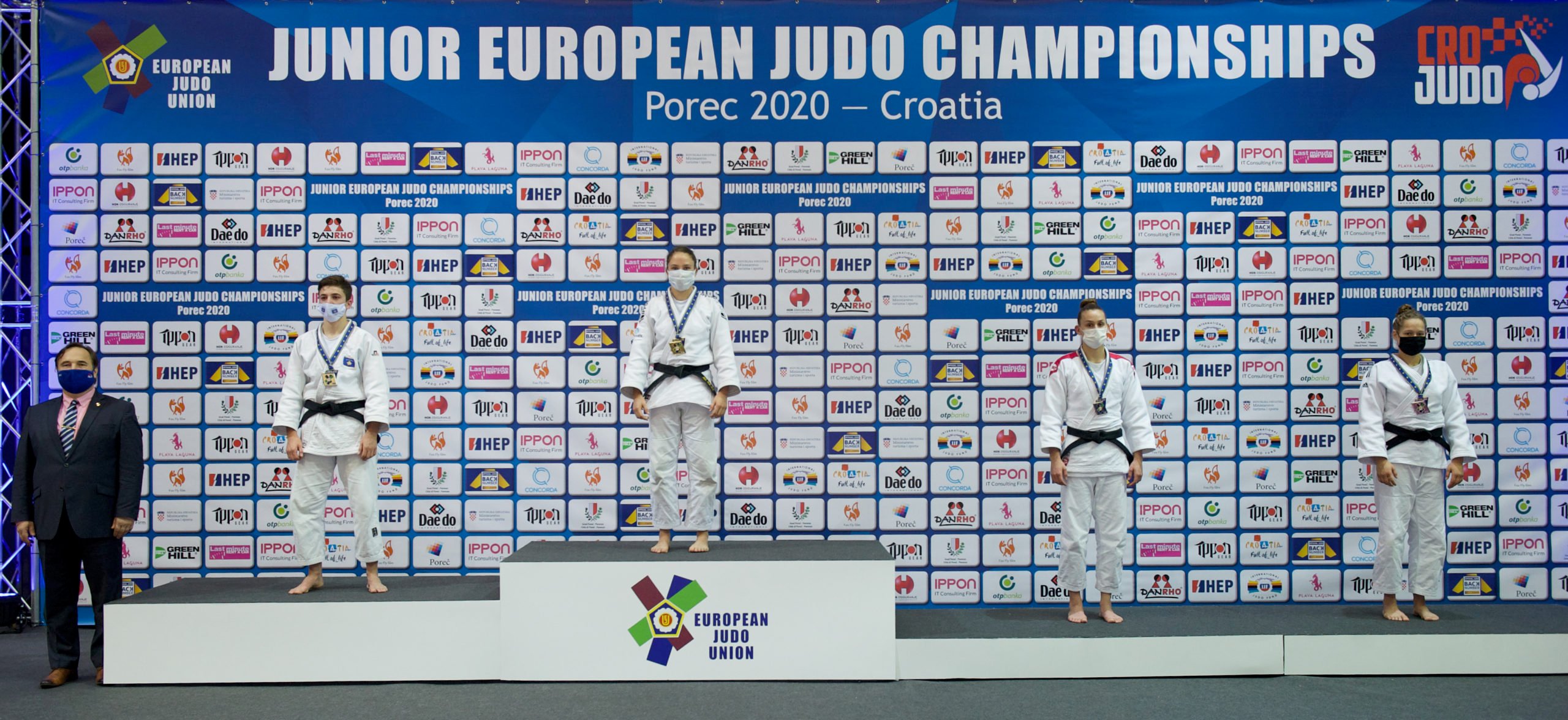 -63kg Medallists
?ZACHOVA Renata ?? ?FAZLIU Laura ?? ?OBRADOVIC Anja ?? ?VAN LIESHOUT Joanne ??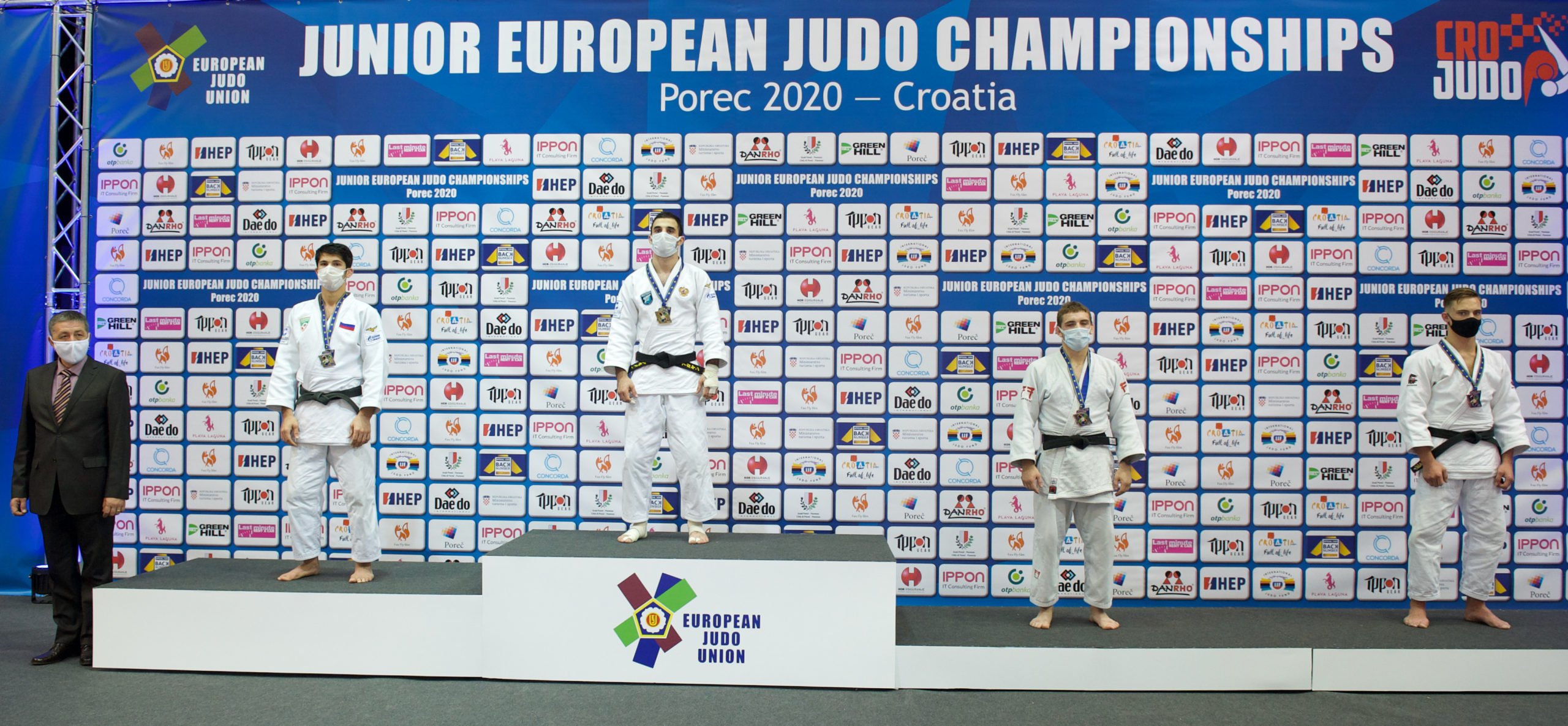 -73kg Medallists
?AGAIAN Armen ?? ?AKHMAROV Khamzat ?? ?MECILOSEK Jus ?? ?HEG Koen ??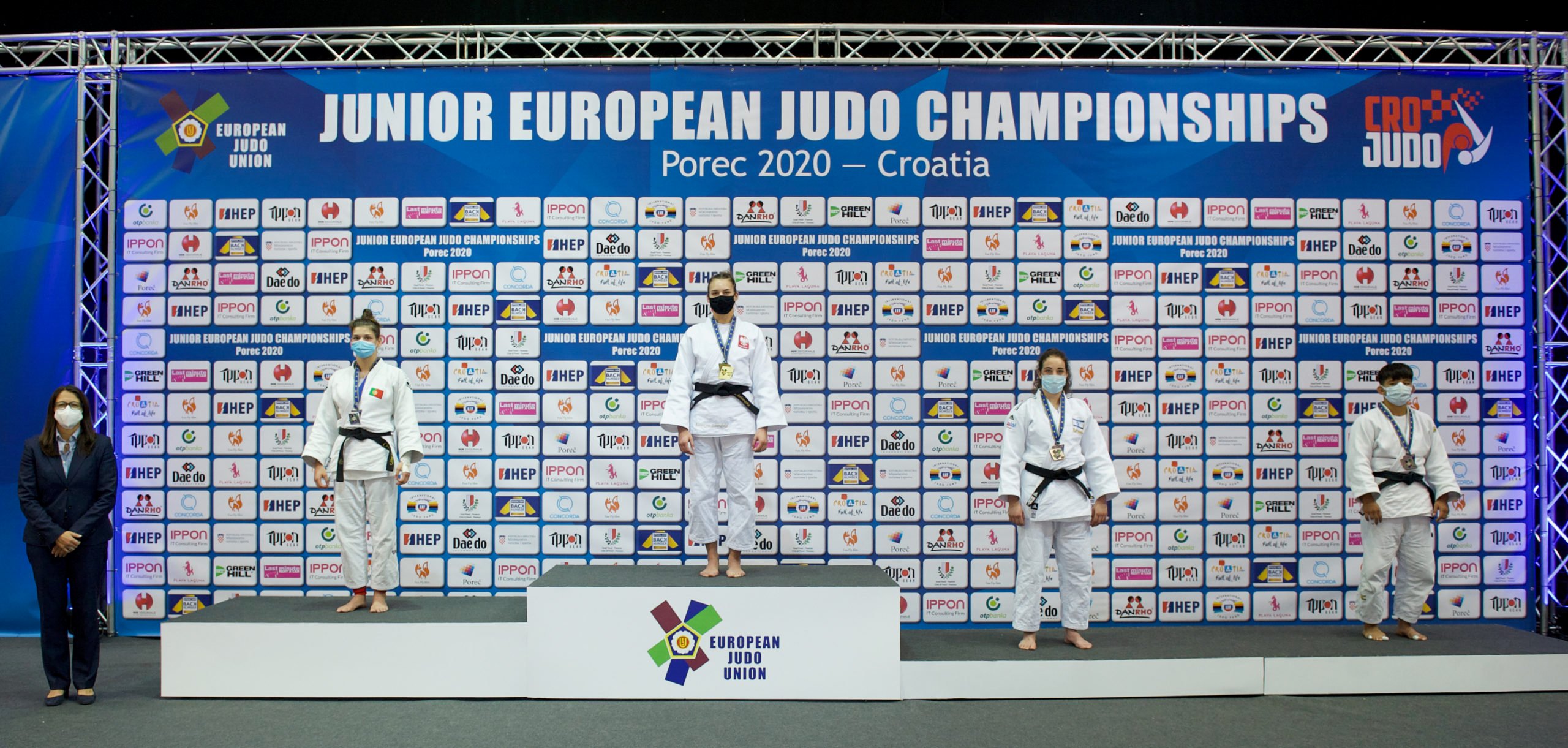 -70kg Medallists
? SOBIERAJSKA Katarzyna ?? ? CRISOSTOMO Joana ?? ? AMIHAI Shaked ?? ? TSUNODA ROUSTANT Ai ??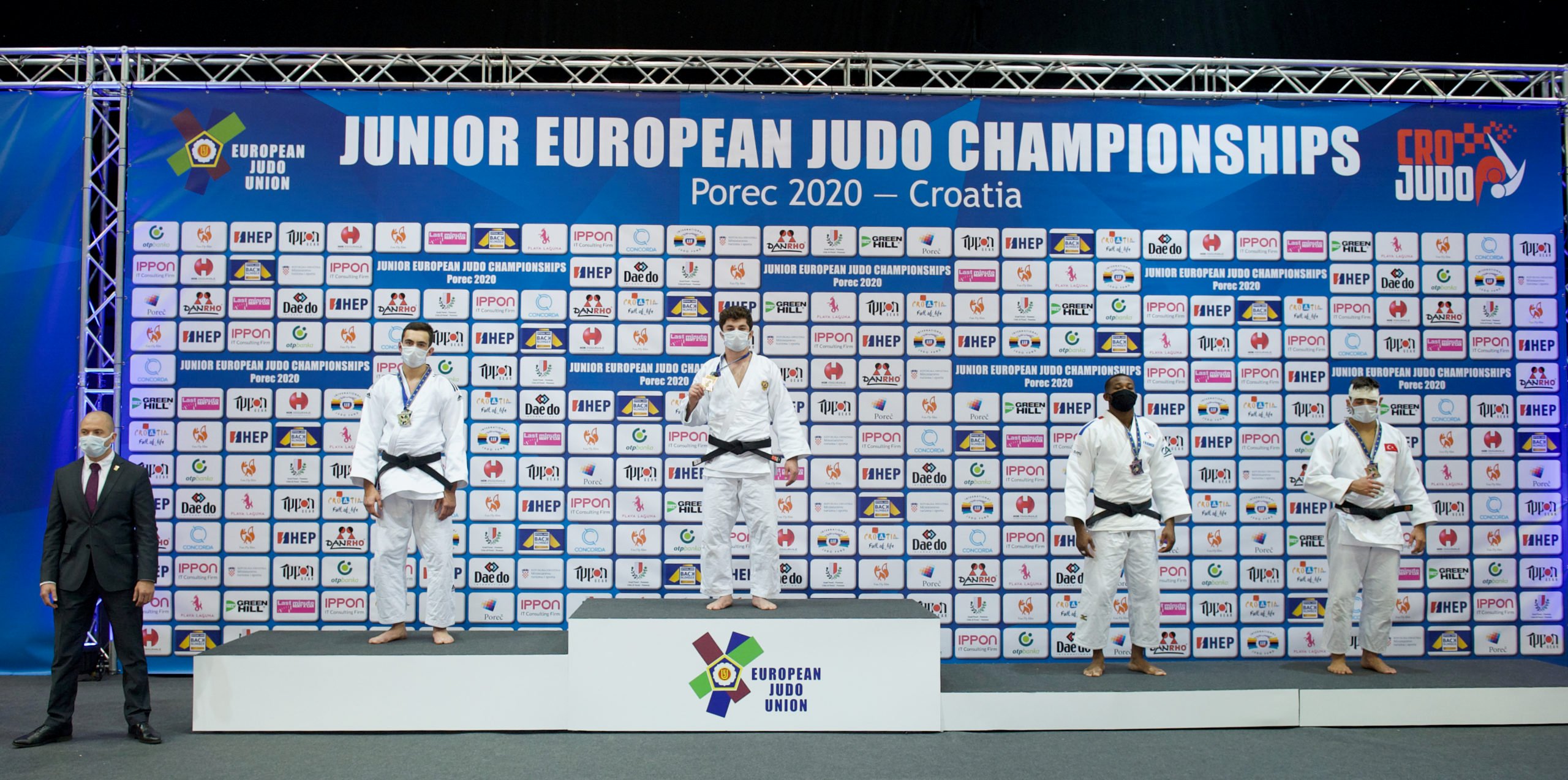 -81kg Medallists
?KARAPETYAN David ?? ?BUBYR Artem ?? ?GNAMIEN Tizie ?? ?KOC Muhammed ??
There will undoubtedly be more surprises in store for us tomorrow on the third and final day of the tournament when we see the remaining weight categories; -78kg, +78kg, -90kg, -100kg and +100kg, come forward to take the Junior European titles. The preliminary rounds will start at a later time tomorrow of 11:00 CET, live streaming available at https://live.ijf.org/eju_jun2020/live_video.
Judoka
Author: Thea Cowen
---