EJU President Dr. László TOTH and Vice-President Hrvoje LINDI were guests at the European Wrestling Championships in Zagreb (CRO) on Wednesday evening. On the sidelines of the final block of the third day of competition, they had a summit meeting with Nenad LALOVIC, President of United World Wrestling (UWW).
"We talked about the future of our two Olympic sports, we share many similarities, including the same venue at the Paris Olympics. In both sports the Olympic qualification is in full swing, at the European Championships in Zagreb practically all the top aces are competing. In judo, we are right before the highlight of the year, the World Championships in Doha. There, too, besides titles, it's all about important Olympic qualification points," emphasises László Tóth.
Judo and wrestling will share the Champ de Mars Arena, just a few hundred metres from the Eiffel Tower, at the 2024 Olympic Games in Paris. On 8 competition days (27 July – 3 August 2024), 372 judoka will be in action in a total of 15 medal events, and from 5 to 11 August it will be the wrestlers' turn (288 athletes will be competing – in a total of 18 events). The Champ de Mars Arena will have a capacity of almost 9000 spectators.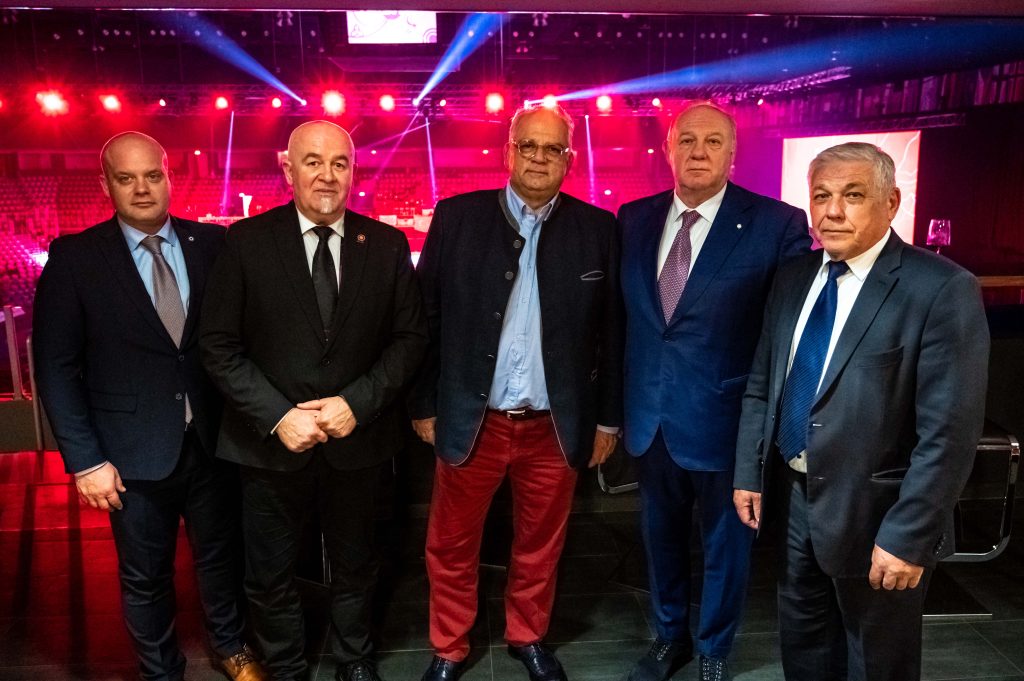 Author: EJU Media
---