A celebrated athlete for many years made history for Georgia last year, Lasha SHAVDATUASHVILI became the first from his nation to have European, world and Olympic titles. Finding success in both the -66kg and -73kg category has been hard work but his dedication saw him complete his trio of accomplishments. He will enter this years European Judo Championships as the #1 seed and will most certainly be a target for his opponents. There will be a lot of pressure, but nothing he isn't used to.  
As per usual the opponents throughout the category are tough, not only will the top 10 give the Georgian superstar a headache, but could potentially bring his European medal dream come crashing. Among the unseeded there is Ferdinand KARAPETIAN (ARM) who was in fact European champion in 2018, and Fabio BASILE (ITA), the 2016 Olympic champion. Imagine that this is the reality outside of the seeding.
Double act for Azerbaijan, Hidayat HEYDAROV and Rustam ORUJOV are #2 and #6 respectively and both have attained a European title in the past; successively in 2017 and 2016. The former has had a difficult period, he did try to compete in the heavier weight category of -81kg but the attempt to qualify for the Olympics didn't pay off and so he rejoined Orujov.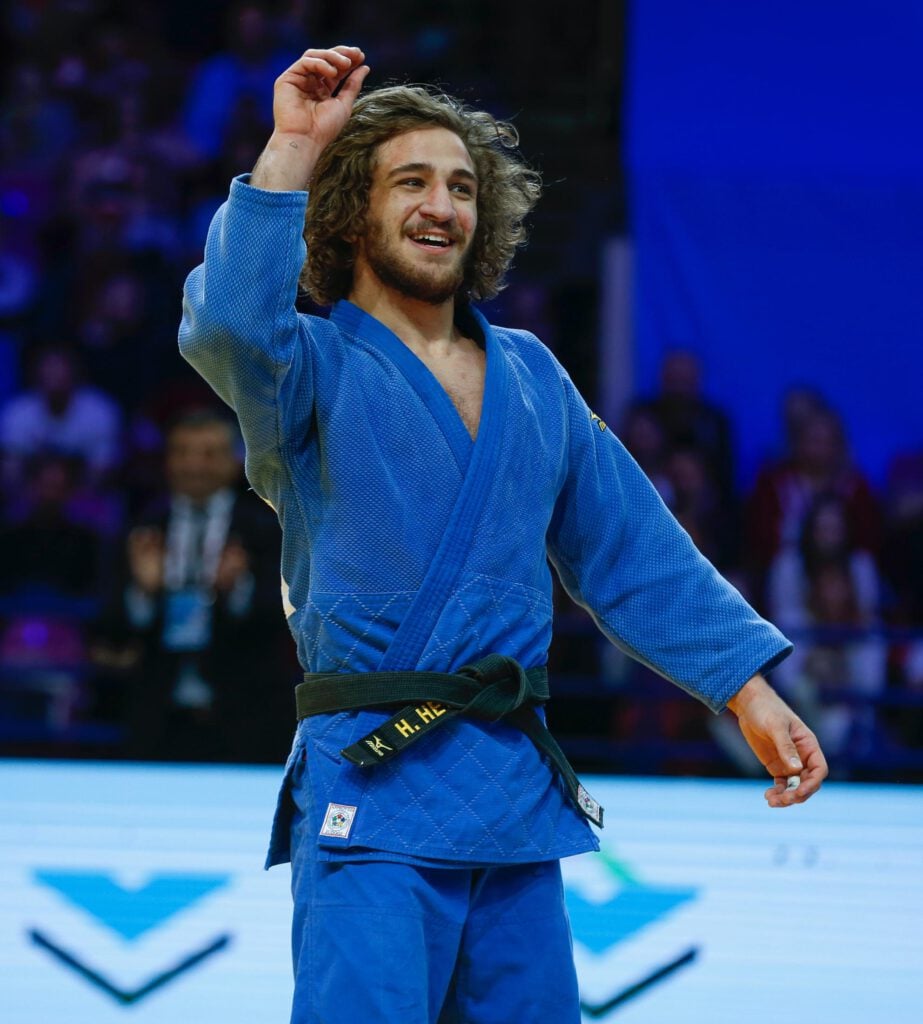 Last year's reigning champion, Akil GJAKOVA (KOS) is also in the line up, but will be threatened by a recent IJF tour success story, Salvador CASES ROCA (ESP). With plenty of experience and medals on the EJU circuit, this year he has turned a corner and took silver in the grand prix event in Portugal followed by a bronze in the Antalya Grand Slam.
Also within the top five are Victor STERPU (MDA) and Tohar BUTBUL (ISR), the latter will really be focussing on the top place of the podium this year following his defeat in the final of 2021. Competing for Bulgaria however is Mark HRISTOV. He sits just outside of the seeding and has slowly been climbing the ranking.
Author: Thea Cowen
---