With the gold medal win in Berlin, Christina FABER (GER) in the -78 kg category added to her accomplishments at junior level this year. Fantastic preparation for the Junior European Judo Championships in Sofia (13th – 16th September).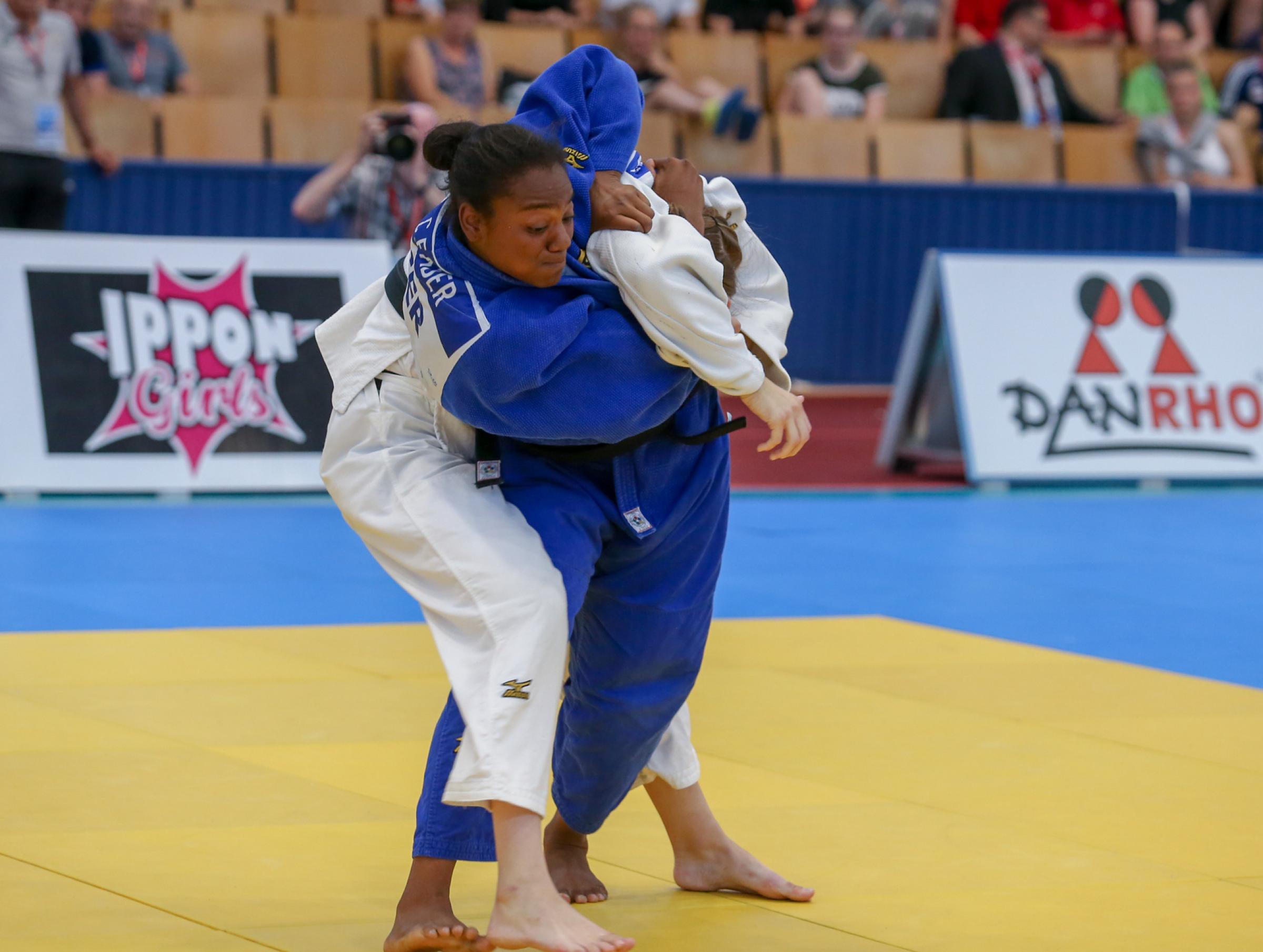 Of FABERS four European Cup finals this year, the eighteen year old woman from Judo Club Wiesbaden has taken gold twice. At one of the strongest Junior Cups in the year with 528 athletes from 38 nations, she won her third gold medal. She said:
"The previous years in Berlin were everything else but perfect for me. I wasn't in a good shape. That's why I didn't expect more than a bronze medal. This time, things came different than expected."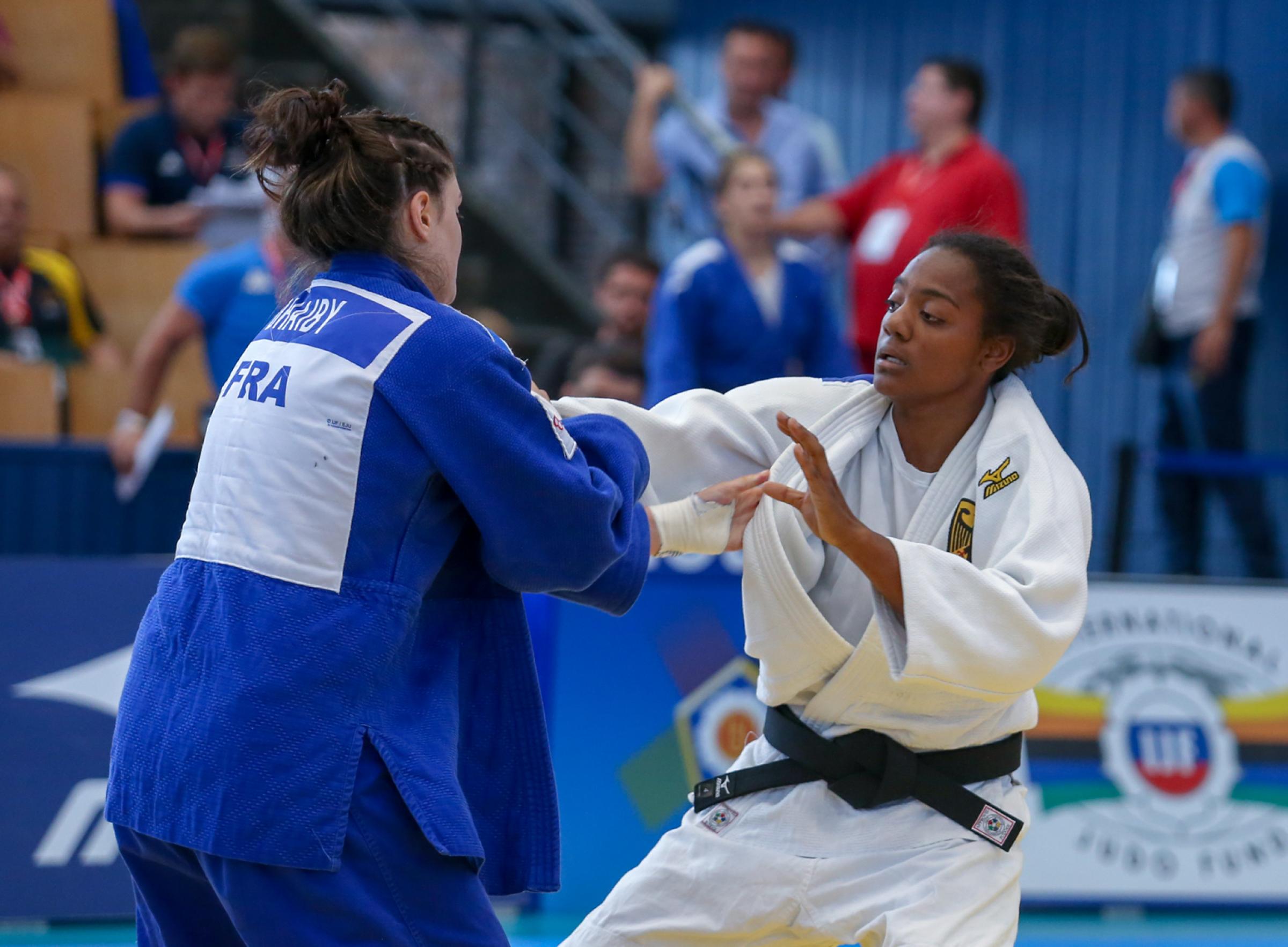 Faber started the competition against the French fighter Melanie DHAIBY.
"That was the most difficult fight on that day. I worked out a tactic together with my coach but I underrated her physical strength a little bit" the German judoka confessed. She had to go into Golden Score, there she threw her for waza ari with Sasae Szuri Komi Ashi. "That fight was a strong but perfect debut for me."
Earlier in the year, British judoka Shelley LUDFORD defeated FABER in Bad Blankenburg, however was not successful on this occasion. FABER stated,
"The lump was cracked. I realised that I am able to win gold today".
She managed to win by waza ari awasete Ippon in the semi final against her teammate Julia HOELTERHOFF.
"It is always difficult to fight against your teammates but I am used to it. When I think about the European Cup in Leibnitz, there were also 4 German fighters in my category and they were all fighting in the semi-final. Outside the tatami we are friends, we really like each other but on the mat you have to be professional."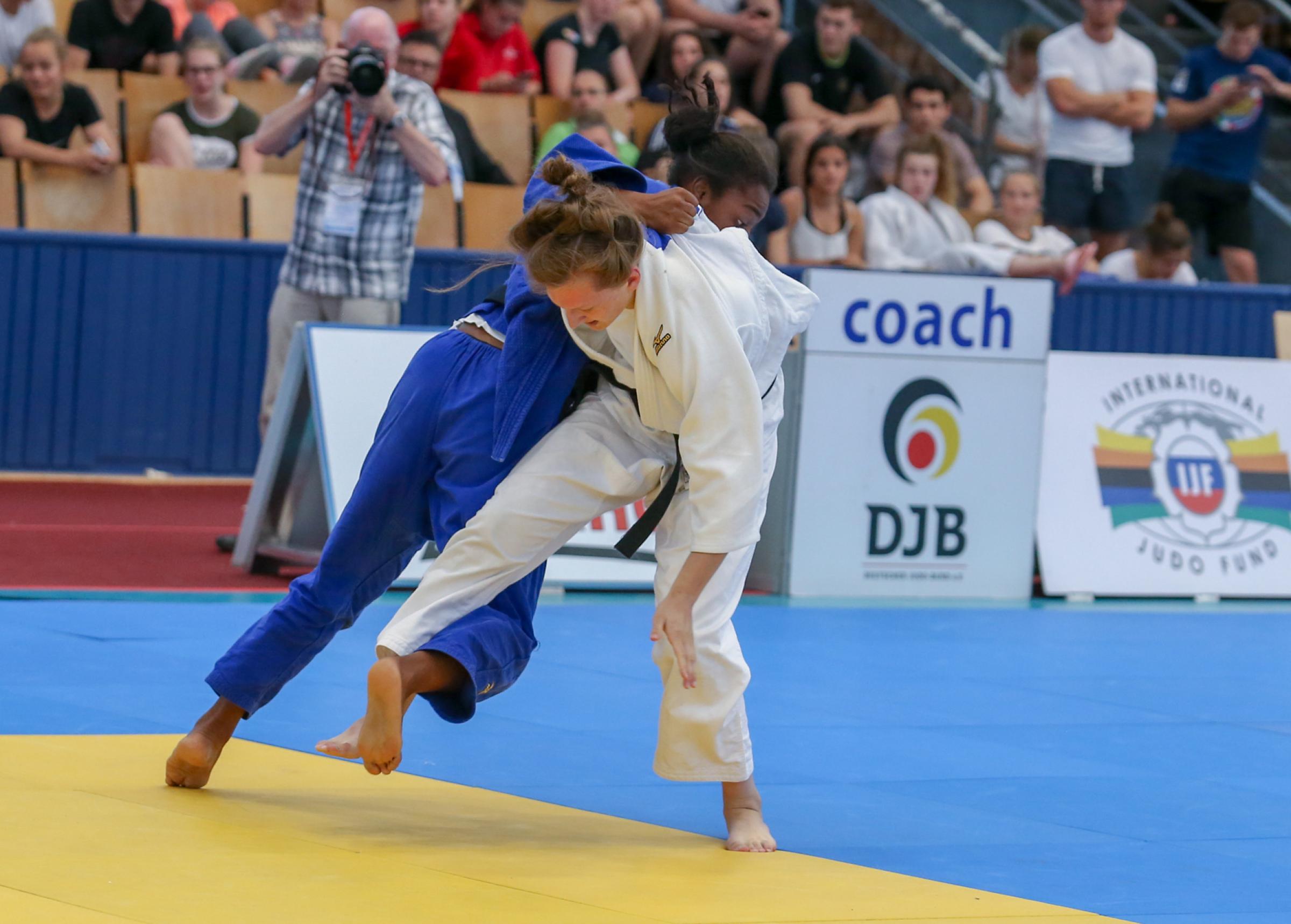 Another German was waiting in the final: Teresa ZENKER. Faber first trailed in the contest but then threw her twice with O Soto Gari. Christina FABER is working together with her coach Patrick KUPTZ in Hannover – they increasingly work on tactic fighting.
"I do many things intuitive. That worked well at the Cadets. But now at the Juniors where the level is much higher I have to fight more structured."
In six weeks in Sofia at the Junior European Judo Championships she has the chance to prove that.
Judoka
---