The sports hall Bella Italia Village in Lignano, Sabbiadoro, is ready to welcome over 600 athletes from 36 Nations for the 2019 Junior European Cup-Trofeo Tarcento, at its 37th edition.
Stefano Stefanel, founder of the judo club Kuroki and of the tournament "Trofeo Tarcento" back in 1982 stated,
"Last year we registered 604 participants and this year we should see a further increase. Of course, we hope that some of the juniors competing this weekend will play a key role in the next Olympics. For the moment we are satisfied with the attendance and we hope to see a top level, highly competitive tournament."
France, Hungary, Russia, Italy and Azerbaijan dominated the 2018 edition. This year they will come with the intention of reaffirming their value with new athletes. Last years gold medallist, Alice BELLANDI of Italy, for example, who later became Junior World Champion in Nassau and bronze medallist last week at the Tbilisi Grand Prix will not be competing this year.
Some of the 2018 medallists, however, will be back to Lignano including; Mathias CZIZSEK (AUT), Peter ARVAI (HUN), gold medallists in the 73kg and 100kg categories. They will be joined but the home nation athletes; Edoardo MELLA (73kg -previously 66kg); Mattia PROSDOCIMO (73kg); Kenny Komi BEDEL (81kg); Lorenzo AGRO SYLVAIN (+100kg); Martina ESPOSITO (70kg) and Anna FORTUNIO (78kg), all medallists last year.
Among the athletes who have competed in Lignano there is the Italian Olympic Champion, Fabio BASILE, who took part in three editions of the Junior European Cup assigned to Italy. He took silver in 2011 in Lignano, gold in 2012 in Tarvisio and in 2013 in Lignano, always competing in the -60kg category.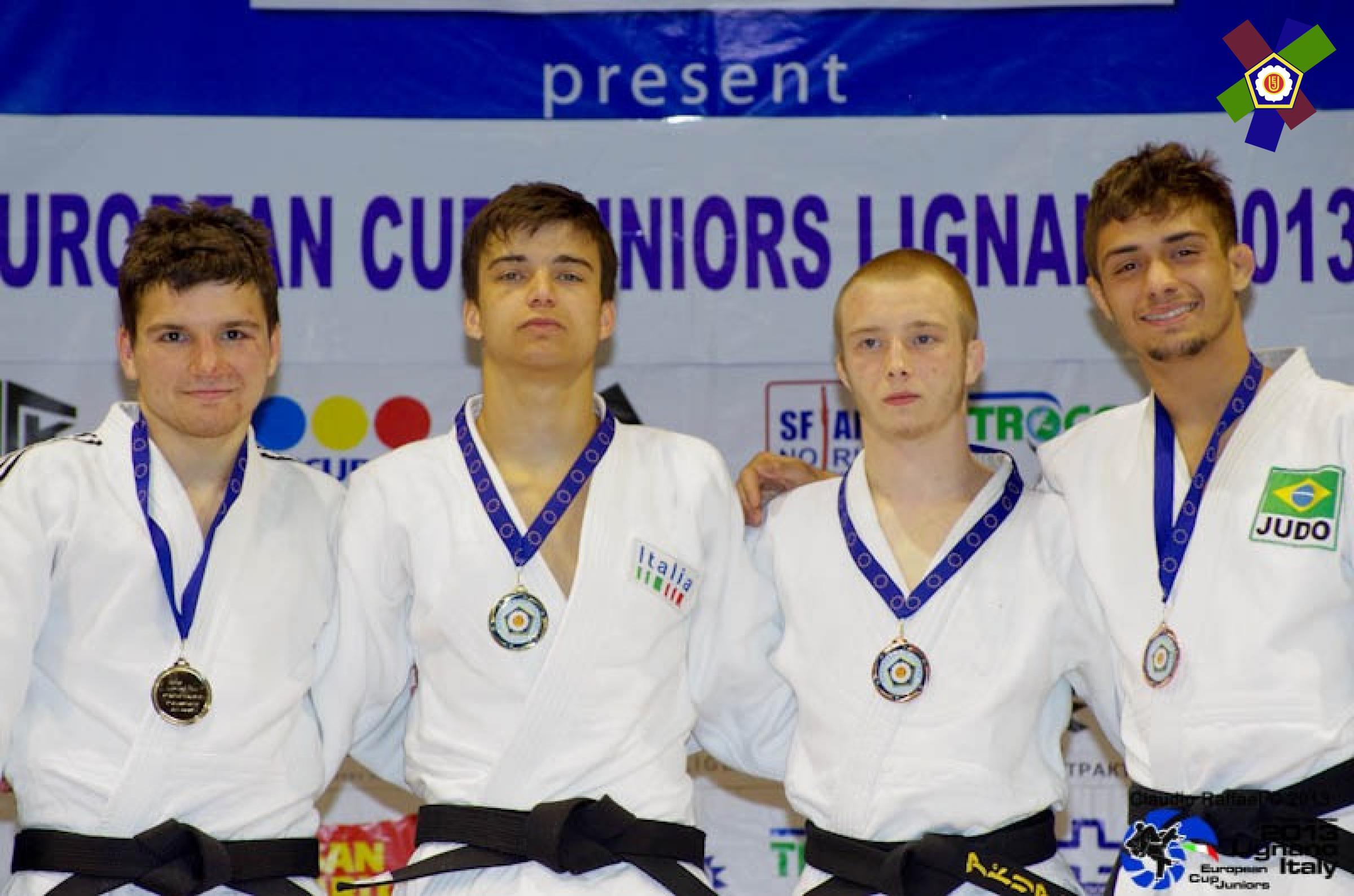 What do you remember about your first tournament here?
"Lignano was one of the most difficult tournaments, with people from Brazil, Azerbaijan, and six rounds"
Have you ever met any of your opponents of that time later on, in any important final in the senior category?
"No, a lot of juniors and cadets lose themselves in the transition from junior to the senior category. As a Senior you must be more determined and even more patient, because everything becomes harder."
What is your advice to the young athletes who will be competing here in Lignano, so that they don't get lost over the years?
"Think positive, for better or worse, always and forever. Never be afraid of anything or anybody, convert fear into courage, and do not focus on difficulties or obstacles, but only on your goals. Never give up, never!"
Considering the large number of participants, the organising body has anticipated the competition start on Saturday will be 09.00 instead of 09.30.
---