The third and final day of the Tel Aviv Grand Prix saw the kind of excitement that the home crowd had been hoping, wishing and waiting for these past three days. Delivering satisfaction on cue were defending champion Peter PALTCHIK (ISR), who won gold in the -100kg category, and Or SASSON (ISR) who closed out the day by taking the gold medal in the +100kg category. Among the packed partisan crowd was Israel's Minister of Culture and Sports Miri Regev whose support for the sport of judo is widely acknowledged.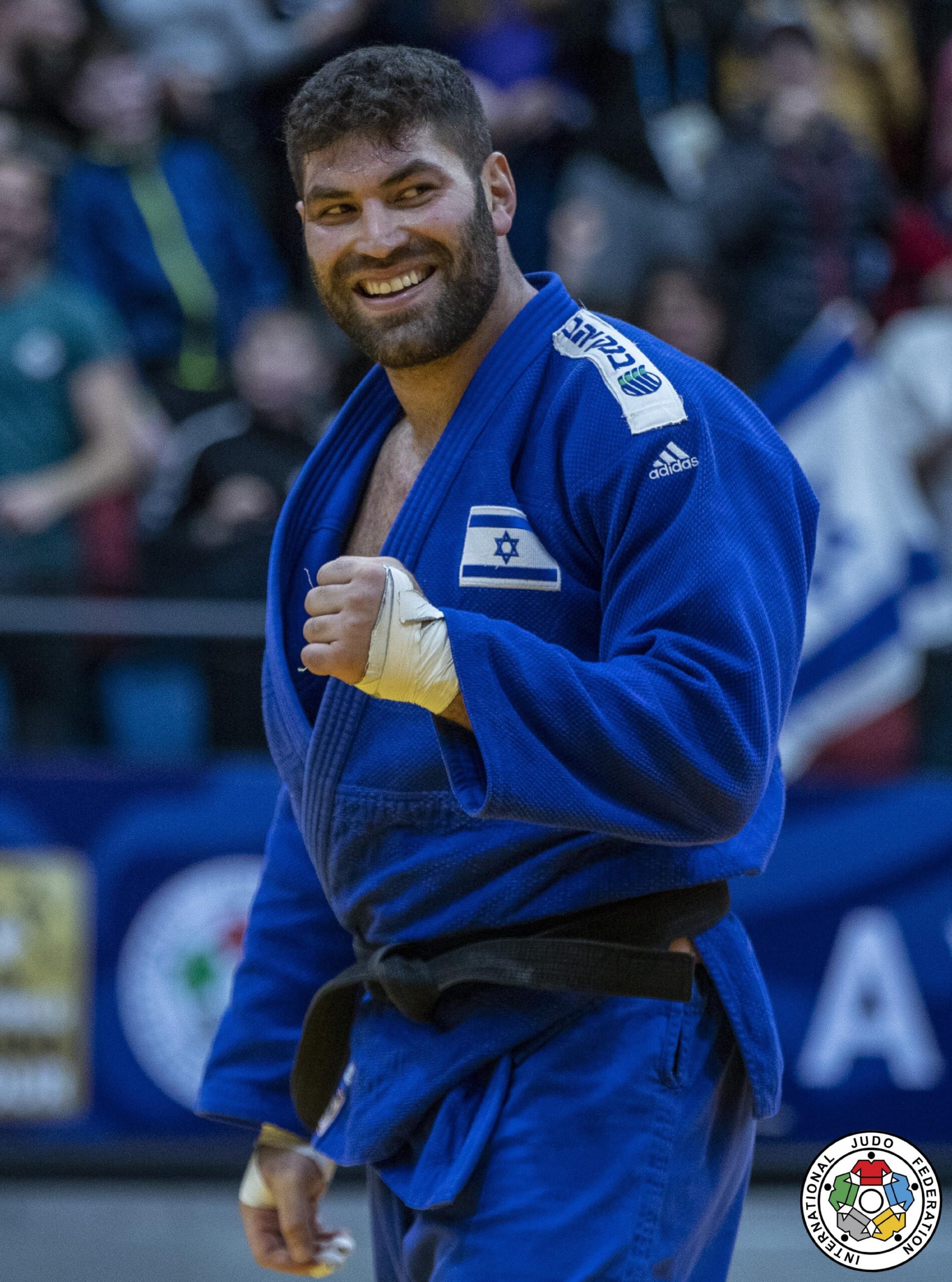 When asked to describe his emotions after winning Or Sasson said,
"I feel great to stand next to my very good friend Peter Paltchik. It was an amazing adventure for me to fight here again in Tel Aviv and an amazing event. The crowd pushed me all the way and in the tough moments I began to believe in myself more and more. I am sure this will be one of the most beautiful moments in my life. Peter and I were training together every day, morning and evening and when he won I felt part of his success. It was a great moment. I felt proud when, after joining Peter to show our medals to the crowd, I saw the children watching us with admiration and I could feel their desire to one day do the same as we had done."
Peter Paltchik was as equally moved when describing his own emotions and said,
"I remember last year I was ill with a very high fever. I was so sad that I could not take part and missed the opportunity to fight in front of this electric crowd. I waited a whole year and I am so glad that things came together the way they did. This crowd knows judo and you can really feel it in the air. They want to see a good show and I think we gave them that. We have a very big team behind us that helps us to compete well and get the very best of ourselves."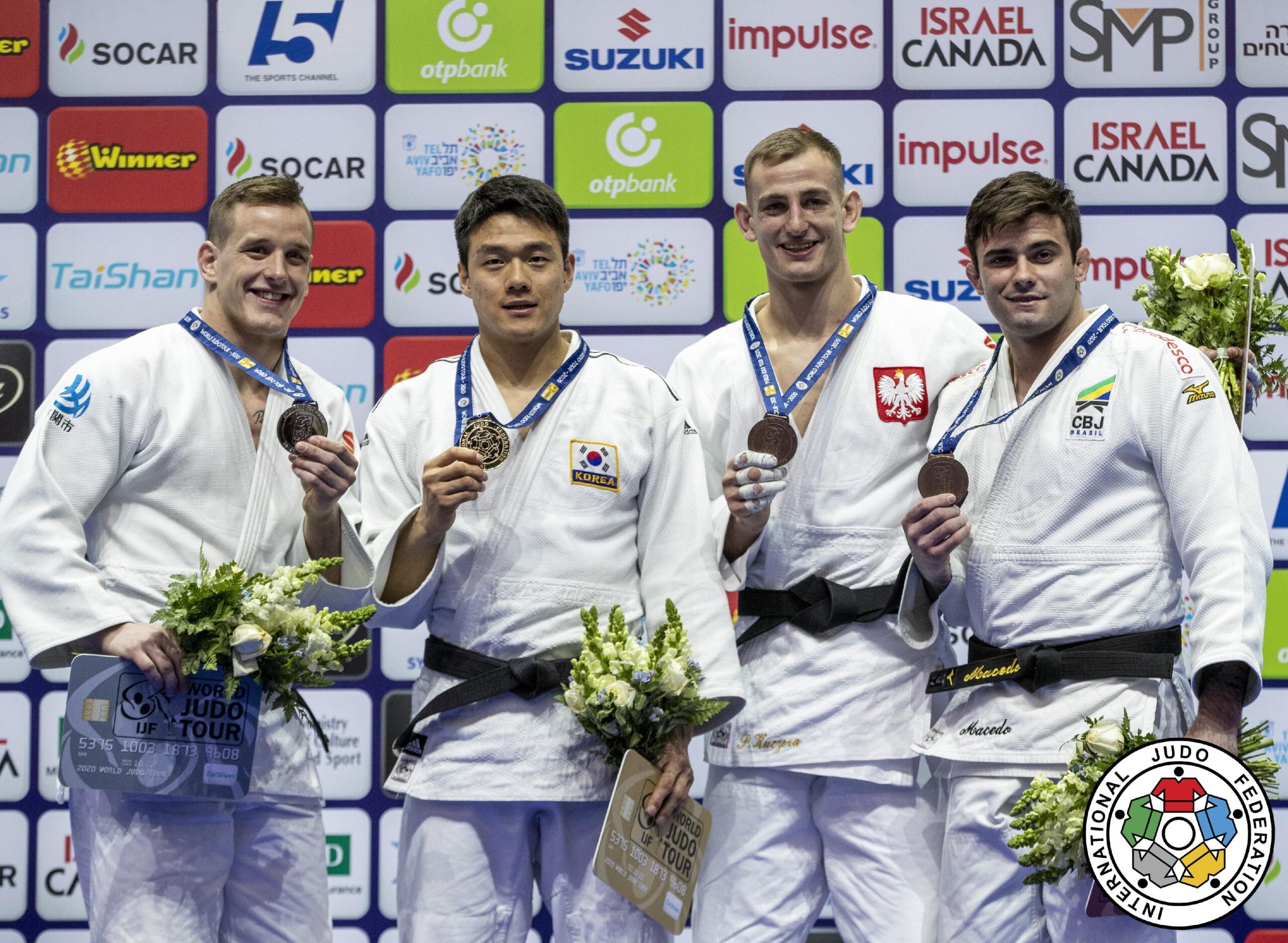 1. GWAK, Donghan (KOR) 2. OZERLER, Mikail (TUR) 3. KUCZERA, Piotr (POL) 3. MACEDO, Rafael (BRA)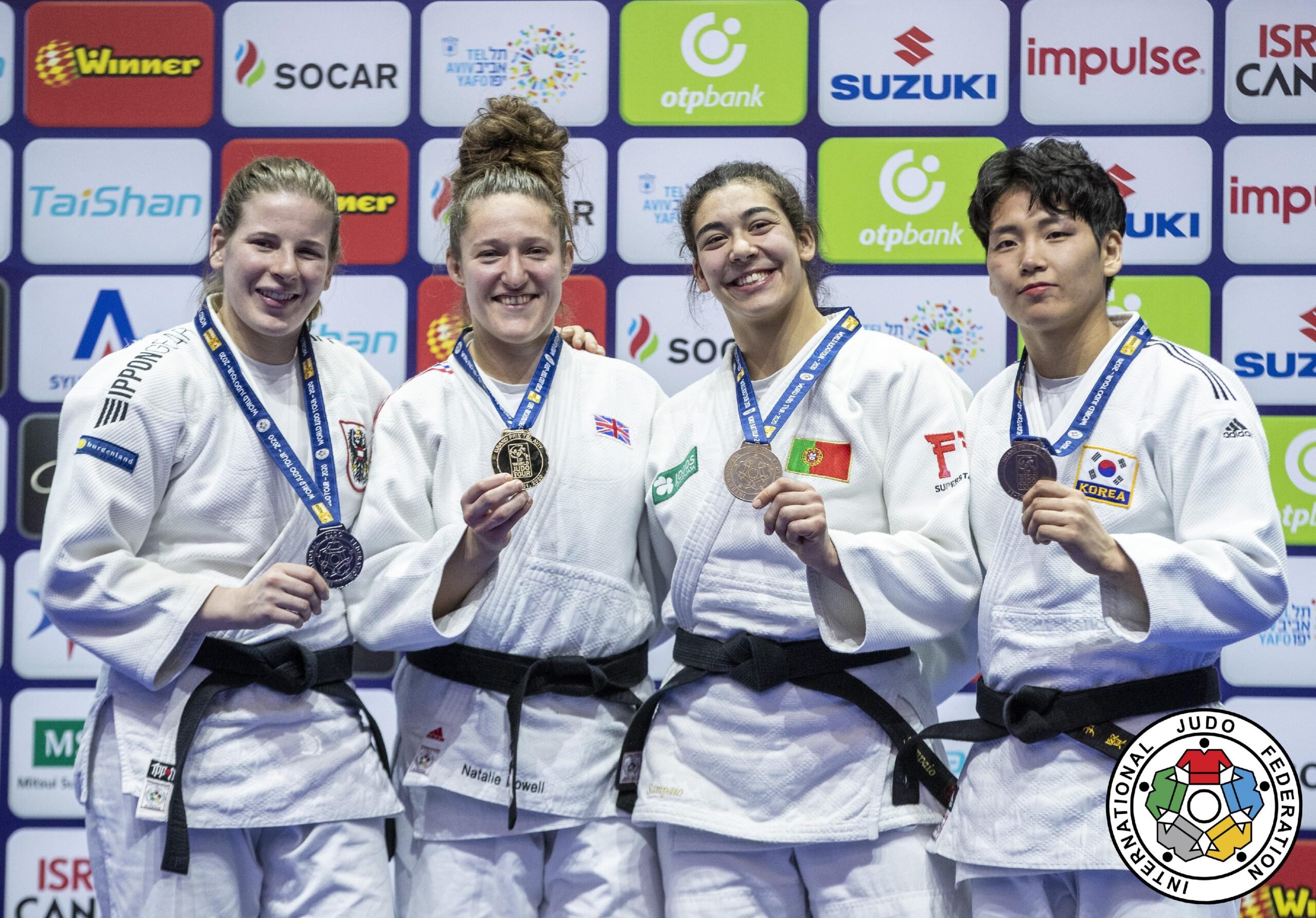 1. POWELL, Natalie (GBR) 2. GRAF, Bernadette (AUT) 3. SAMPAIO, Patricia (POR) 3. YOON, Hyunji (KOR)
1. PALTCHIK, Peter (ISR) 2. GONCALVES, Leonardo (BRA) 3. BUZACARINI, Rafael (BRA) 3. FREY, Karl-Richard (GER)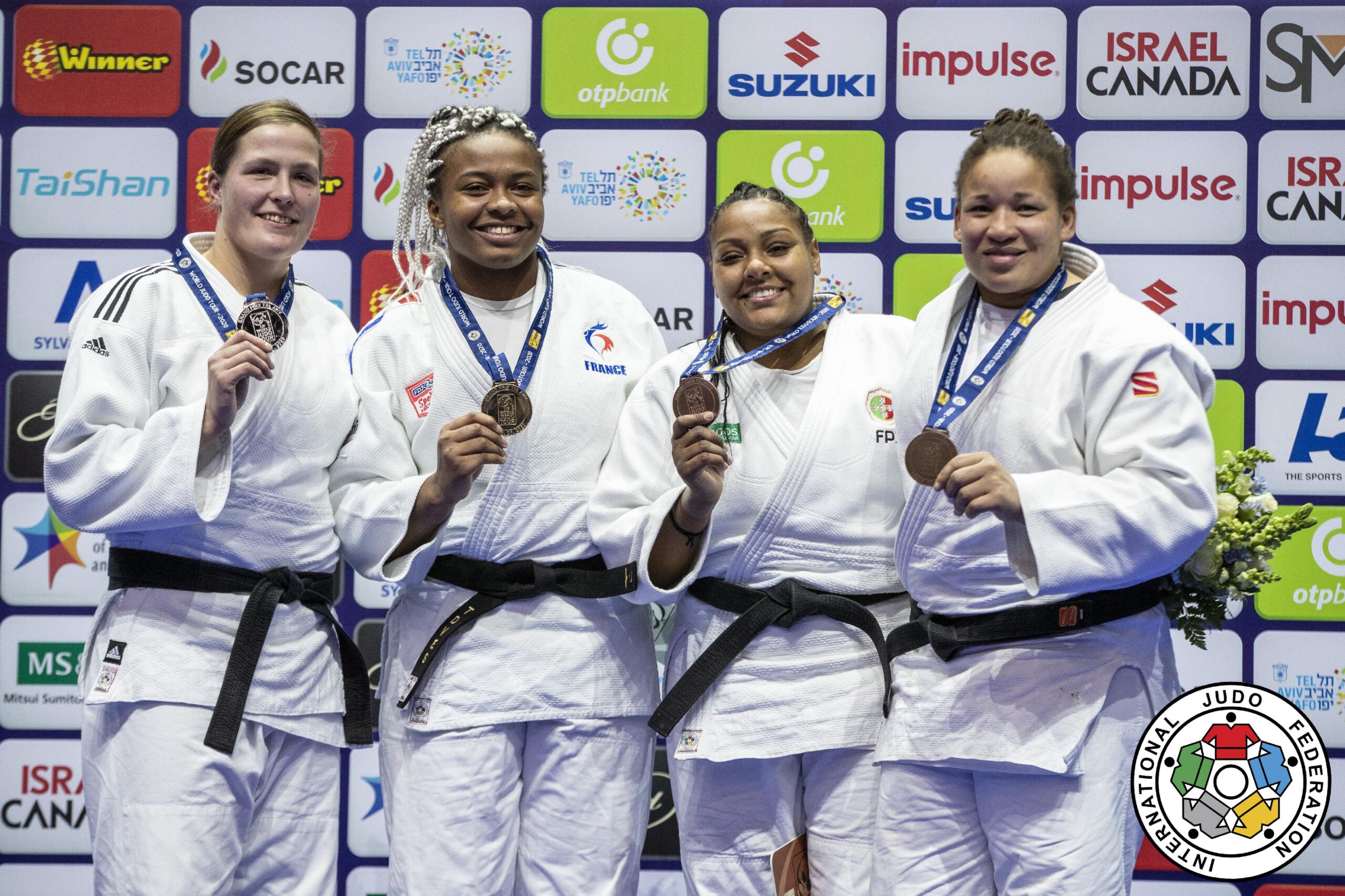 1. DICKO, Romane (FRA) 2. SAVELKOULS, Tessie (NED) 3. NUNES, Rochele (POR) 3. SAYIT, Kayra (TUR)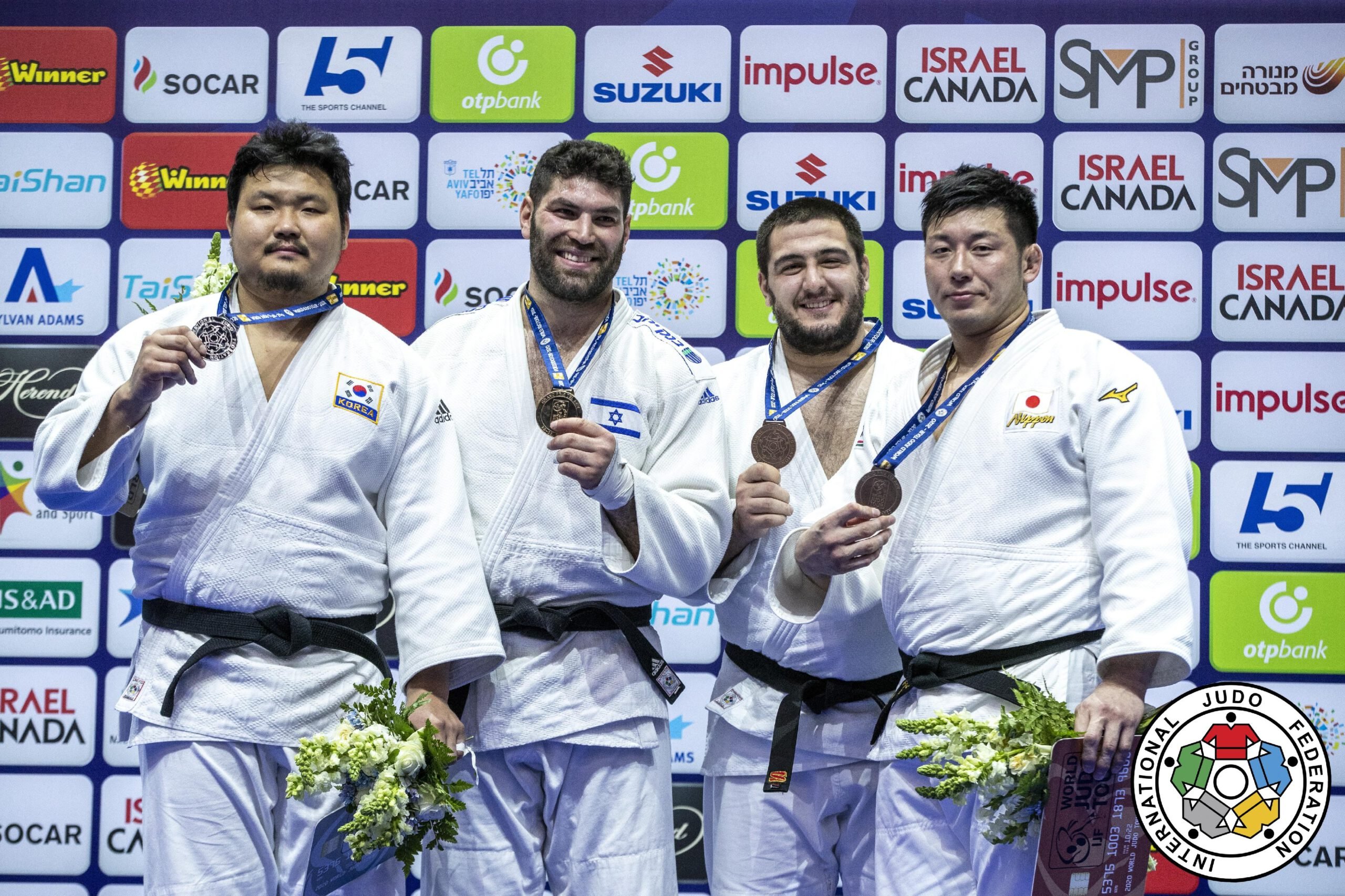 1. SASSON, Or (ISR) 2. KIM, Sungmin (KOR) 3. KHAMMO, Yakiv (UKR) 3. KUMASHIRO, Yusuke (JPN)

There were gold medals too for Natalie POWELL (GBR) in what may arguably be her most convincing performance in the -78kg category, and 20-year old Romane DICKO (FRA) whose return to a top spot finish on the World Tour podium should shake things up in the +78kg category.
Of the five gold medals on offer, only one escaped the hands of the Europeans, that was the -90kg category which was won by former world champion GWAK Donghan (KOR).
Author: Sheldon Franco Rooks
---