Even in her wildest dreams it is unlikely that Daria BILODID (UKR) ever envisaged holding three European titles at the same time. Already the holder of the Cadet and Junior European titles, her gold medal winning performance today in the -48kg category added the Senior European title to her unique collection. Whilst today's win may not be considered by some to have been the most visually attractive of wins, the nature of Bilodid's previously unimaginable achievement is undeniable.
The 16-year old Ukrainian had already given some indication of her preparedness for the rigors of the day with a gold medal earlier in the year at the European Open in Prague. Nevertheless, unseeded and unfancied by most, Bilodid attracted attention from the outset with regard to whether she could avoid being swept away by senior opposition. First to fall was Maria PERSIDSKAIA (RUS) who failed to come to terms with the Ukrainian's superior gripping skills and, in a scoreless contest, collected three shidos. In the quarter final number one seed Milicia NIKOLIC (SRB) managed to score waza ari and hold that lead for over half the contest. But in attempting to avoid the pressure applied by Bilodid, Nikolic too collected three shidos, the last coming with only four seconds left on the clock.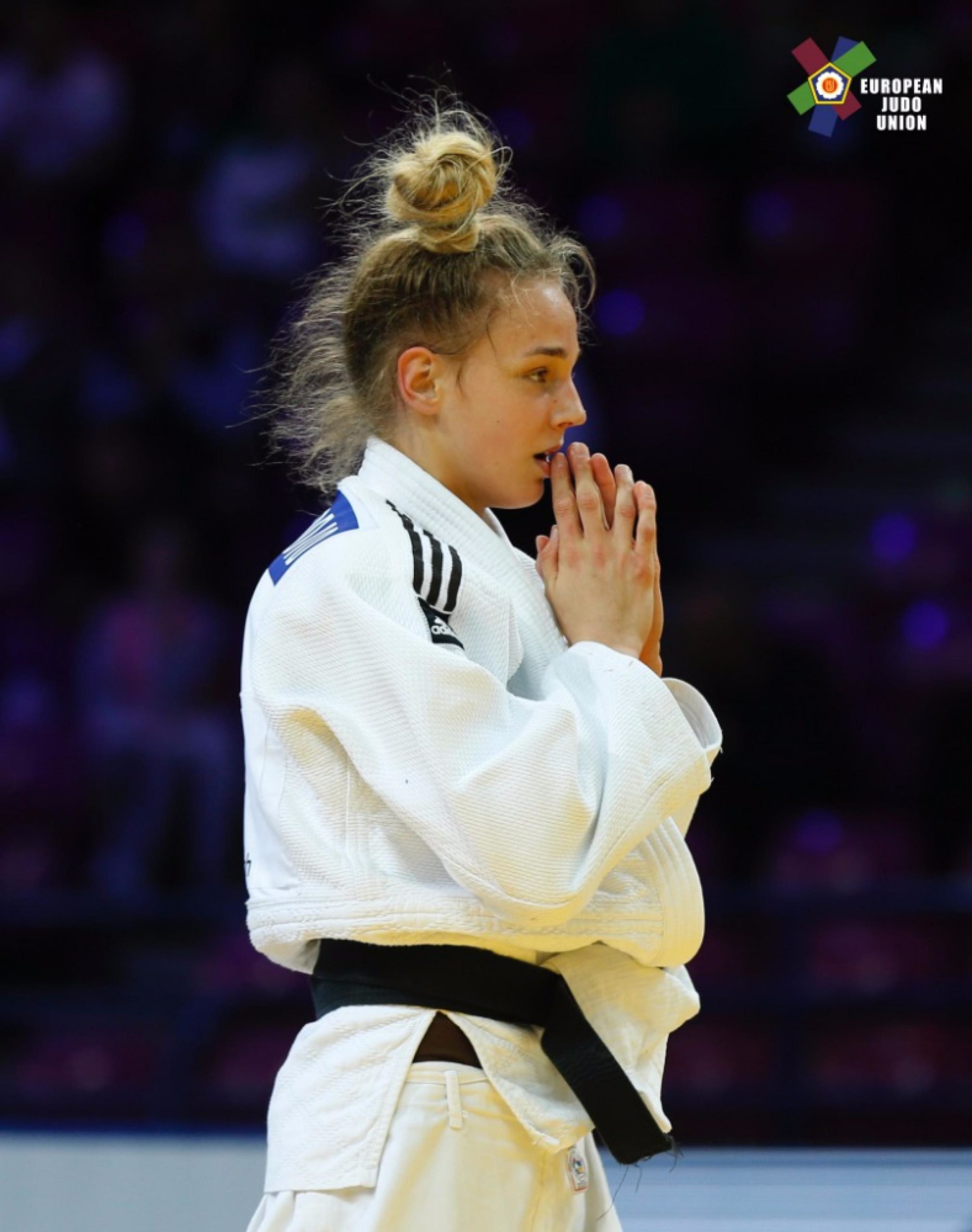 The semi final against CSERNOVICZKI (HUN) provided Bilodid with her stiffest test to date in her short senior career. Facing the 2012 Olympic bronze medallist and twice European champion, Bilodid again proved more than a handful and matched the tempo and combative nature of the Hungarian. The contest went into golden score where Bilodid came up with the winning score (makikomi) for waza ari. In the final the improbable became a reality when Bilodid (again in golden score) managed to catch Irina DOLGOVA (RUS) for the winning waza ari.
After the medal presentation Bilodid was unswerving in stating her desire for the future, "I want to win the Olympic title," said a beaming Daria. With this solid performance it is difficult to doubt her sincerity or prospects.
---
Judoka
---