On the fifth day of the Olympic Games, we saw at least one European athlete in every medal contest, with the final block saturated with athletes from our continent, there were six medals guaranteed and a potential of seven.
Repechage & Semi Finals
Despite great efforts form Alice BELLANDI (ITA), it was futile against the strength and endurance of current world champion, Barbara MATIC (CRO) who was able to bide her time in to golden score and eventually took her place in the bronze medal contest with an ippon scoring o uchi gari.
The following repechage was between Elisavet TELTSIDOU (GRE) and Giovanna SCOCCIMARRO (GER). The contest went in to golden score for 2 minutes and 42 seconds before Scoccimarro took the win.
Madina TAIMAZOVA (ROC) had a tough road ahead against double world champion, ARAI Chizuru (JPN). The Japanese certainly struggled with Taimazova who was constantly on the offensive, even with great attacks, the ROC representative was managing to avoid being scored against. In an unbelievable bout that went 12.39 in to golden score, a total of over 16 minutes of contest time, it was an eventual win for Japan with shime waza.
Sanne VAN DIJKE (NED) had a disappointing semi-final against Michaela POLLERES (AUT) who changed direction to put a waza ari on the board. After a brilliant morning performance from the Austrian it was no surprise she came in to this contest brimming with confidence and in the end secured Austria's second medal of the tournament, we just needed to wait to find out if it'd be gold or silver.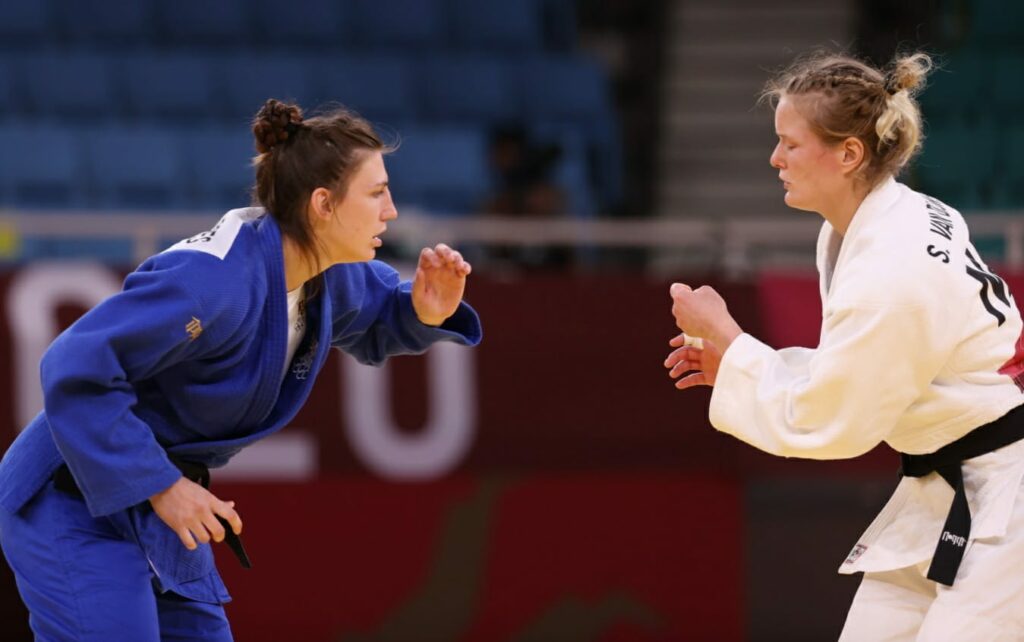 First up in the repechage was Nikoloz SHERAZADISHVILI (ESP) against the Davlat BOBONOV (UZB).Another long golden score tested their conditioning, at six minutes there was a dynamic exchange and both athletes believed they had claimed the winning score, however after the referee commission reviewed it, they gave it to Bobanov. The Spaniard has already announced he will be competing in the -100kg category following these games so we will see him there in Paris 2024. Next up was Noel VAN T END (NED) and TOTH Krizstian (HUN), the latter taking this repechage win with a deep drop seoi nage.
Eduard TRIPPEL (GER) took on Mihail ZGANK (TUR) in the first of the semi-finals and had a smile ear-to-ear as he approached the tatami, enjoying every second of this somewhat unexpected experience. It was beginning to look like a fairytale for Trippel as he scored waza ari in golden score with a reverse seoi nage.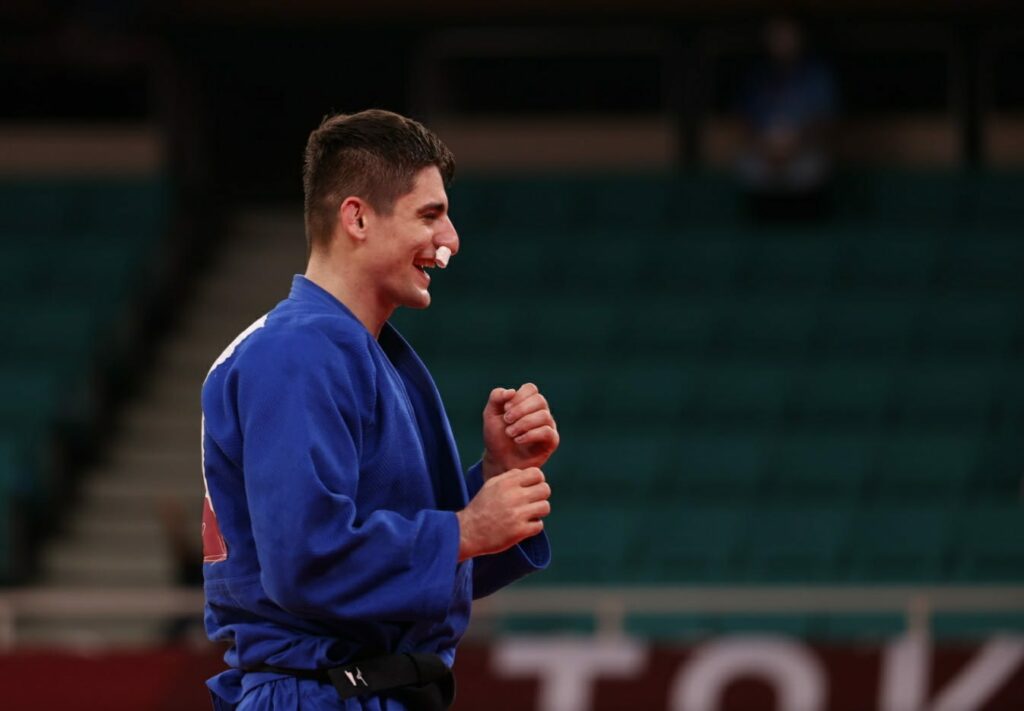 Meeting Trippel in the final was Lasha BEKAURI (GEO) after a brilliant head to head against Mikhail IGOLNIKOV (ROC). It wasn't your typical score either, many speaking of the Georgian wrestling style having a major input, and being critical to the defeat of Igolnikov. Regardless, it was 24 year-old Trippel and 21 year-old Bekauri who would be left to decide who would be the next Olympic champion.
Judoka
Author: Thea Cowen
---