Gold medal winning performances from Seija BALLHAUS (GER) and Kazbek NAGUCHEV (RUS) sparked national as well as family celebrations on day two of competition at the Cadet World Championships in Santiago, Chile. Unseeded Ballhaus defeated first Salome AVILA (ARG) and the KIM Hanseul (KOR), both by ippon, to take a place in the quarter final. Ballhaus was taken the distance by the tactically astute MUN Song Hui (PRK). But the German managed to score waza ari to put her into the semi final. Nilufar ERMAGANBETOVA (UZB) found it difficult going against Ballhaus and the Uzbek collected three shido to lose on hansokumake. In the final Ballhaus faced Faiza MOKDAR (FRA). The 17-year old German wasted no time in taking advantage of her expertise in newaza and in the first exchange was able to secure a shime waza from which Mokdar had to submit, bringing gold to Germany.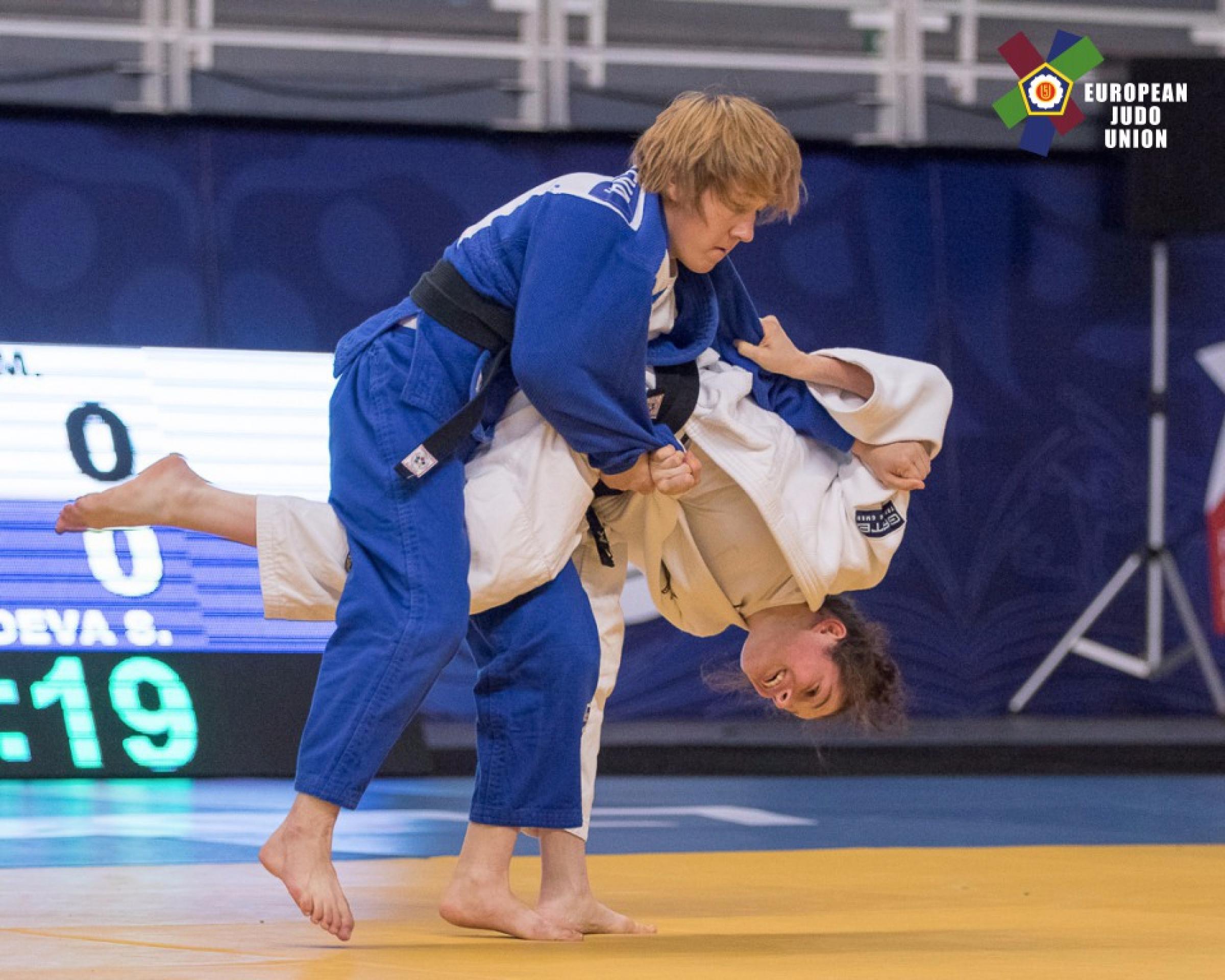 The Ballhaus twins are from Hamburg where they are coached by Slavko TEKIC (whose son David is a competitor on the IJF Judo World Tour). When about her motivation for the final Seija said,
"I was determined to win gold after I saw my sister take the silver. I think we are due a small break now. But we will be back on the tatami soon and, like many other young judoka, our aim is to move up to juniors, compete on the senior circuit and qualify for Tokyo 2020."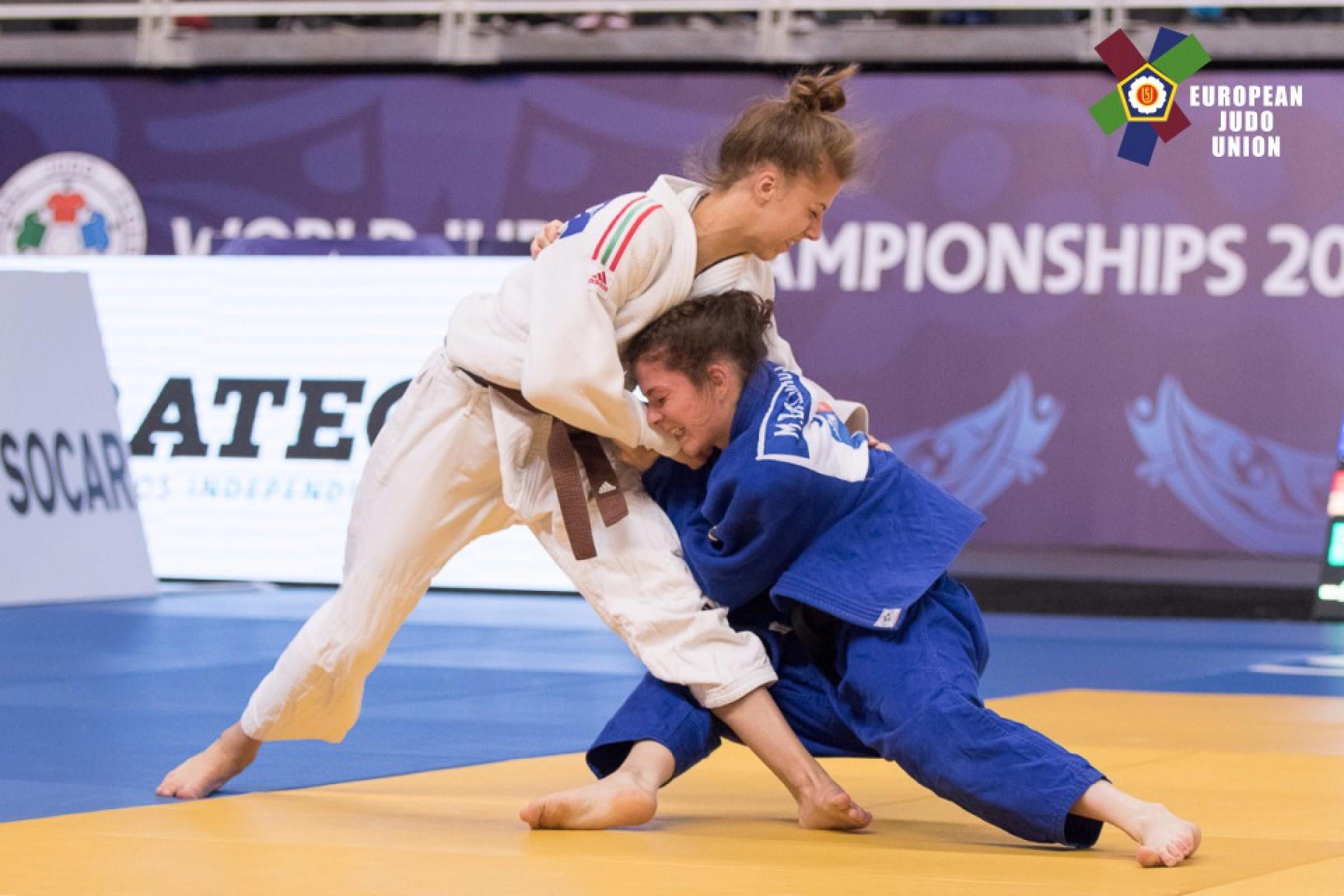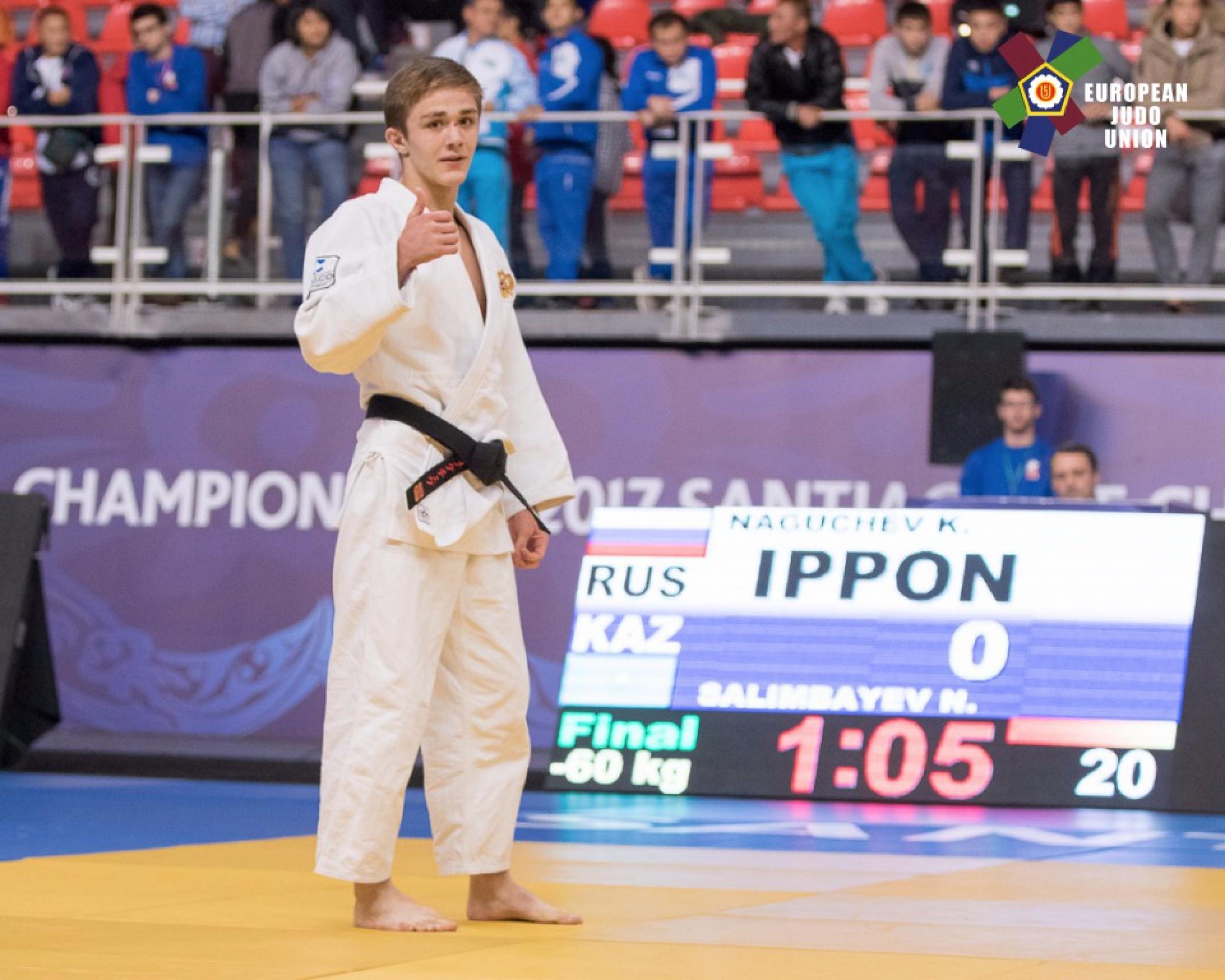 Having watched his brother Abrek win bronze yesterday in the -55kg category, it was the turn today of Kazbek Naguchev and he was in commanding form, winning each of his five contests by ippon to take the gold medal in the -60kg category. The Ballhaus sisters from Germany may claim to have the edge in the medal ranking stakes as they both made it to their respective finals. Mascha Ballhaus however had to settle for silver, eventually losing to VARGA Brigitta (HUN) who took the gold medal in the -48kg category.
There was success too for Jana GUSSENBERG (GER) who won bronze in the -48kg category. Mark HRISTOV (BUL) was also able to celebrate a fine performance as he won silver in the -66kg category whilst OZBAS Szofi (HUN) won bronze in the -52kg category.
---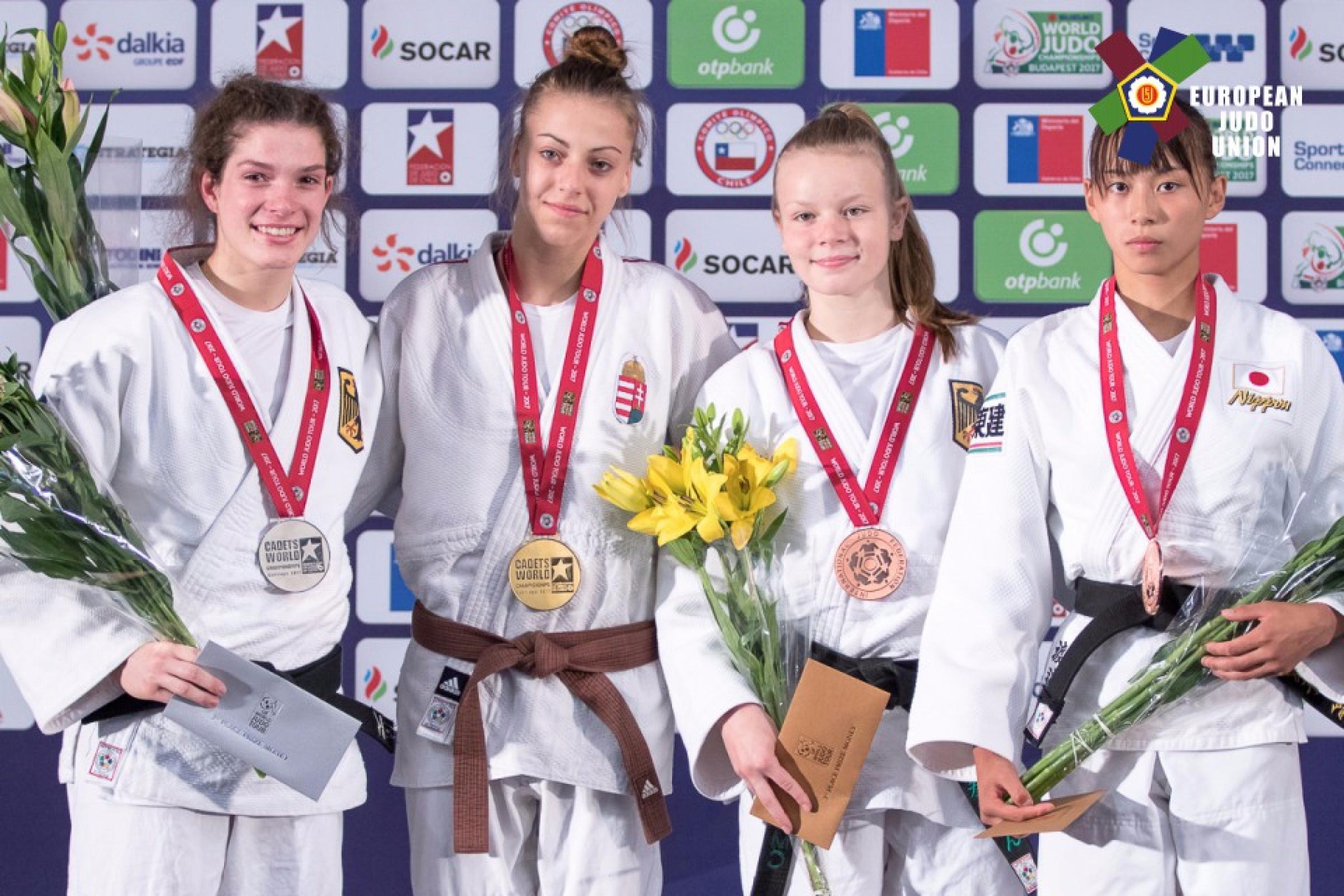 Podium -48 kg 1. VARGA, Brigitta (HUN) 2. BALLHAUS, Mascha (GER) 3. GUSSENBERG, Jana (GER) 3. WATANABE, Aiko (JPN) – Rafal Burza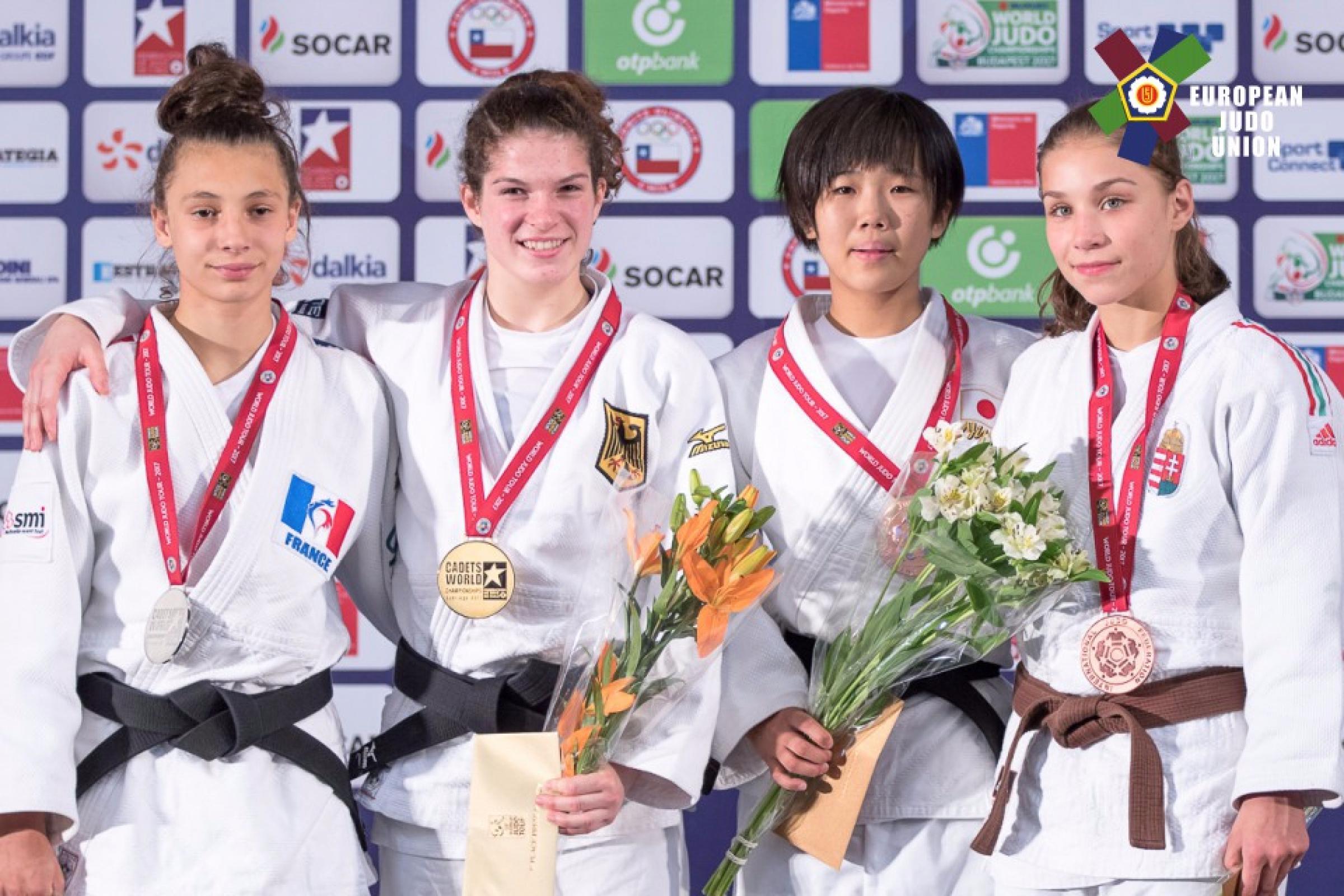 Podium -52 kg 1. BALLHAUS, Seija (GER) 2. MOKDAR, Faiza (FRA) 3. KOBAYASHI, Mina (JPN) 3. OZBAS, Szofi (HUN) – Rafal Burza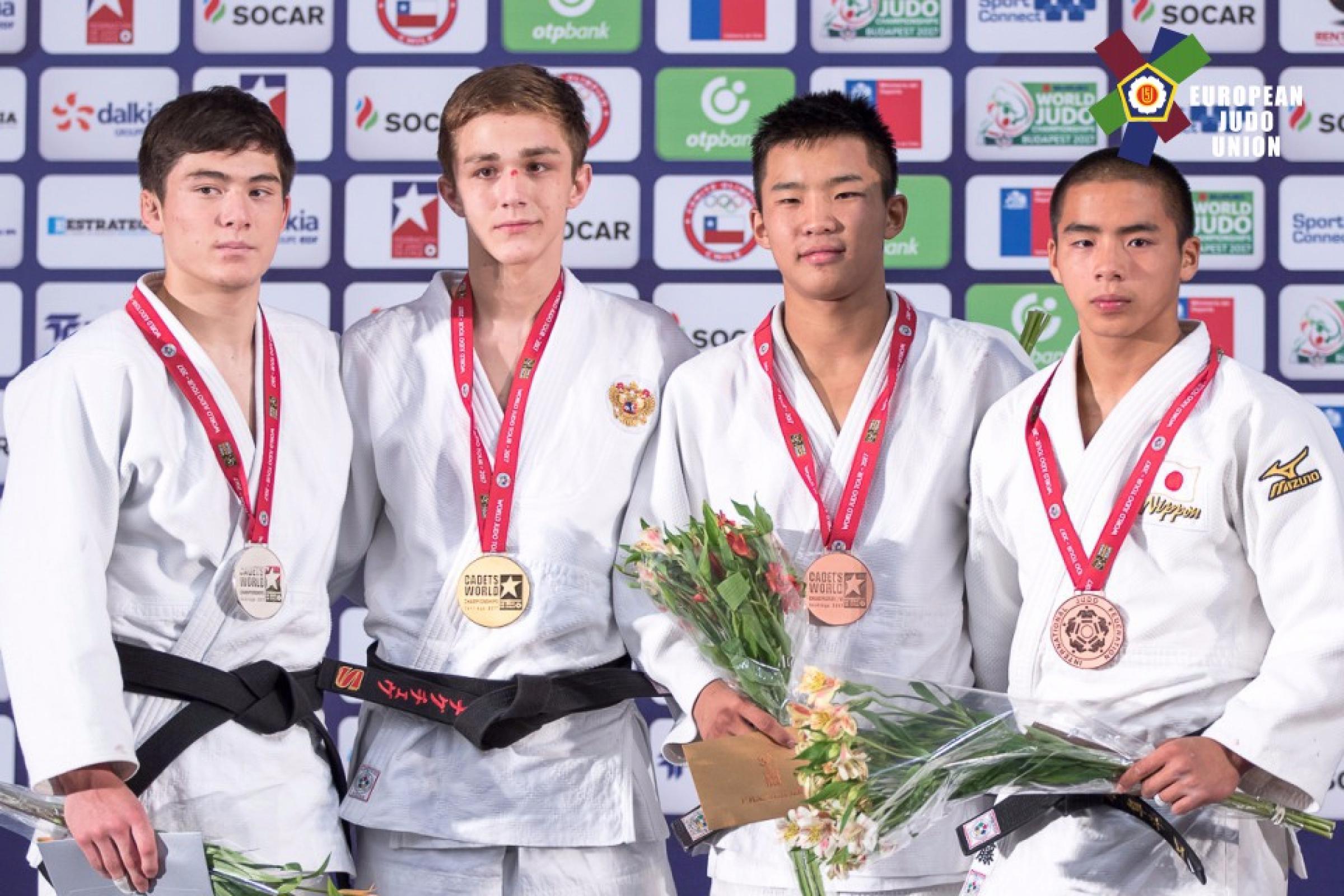 Podium -60 kg 1. NAGUCHEV, Kazbek (RUS) 2. SALIMBAYEV, Nurzat (KAZ) 3. BAYANMUNKH, Narmandakh (MGL) 3. KONDO, Hayato (JPN) – Rafal Burza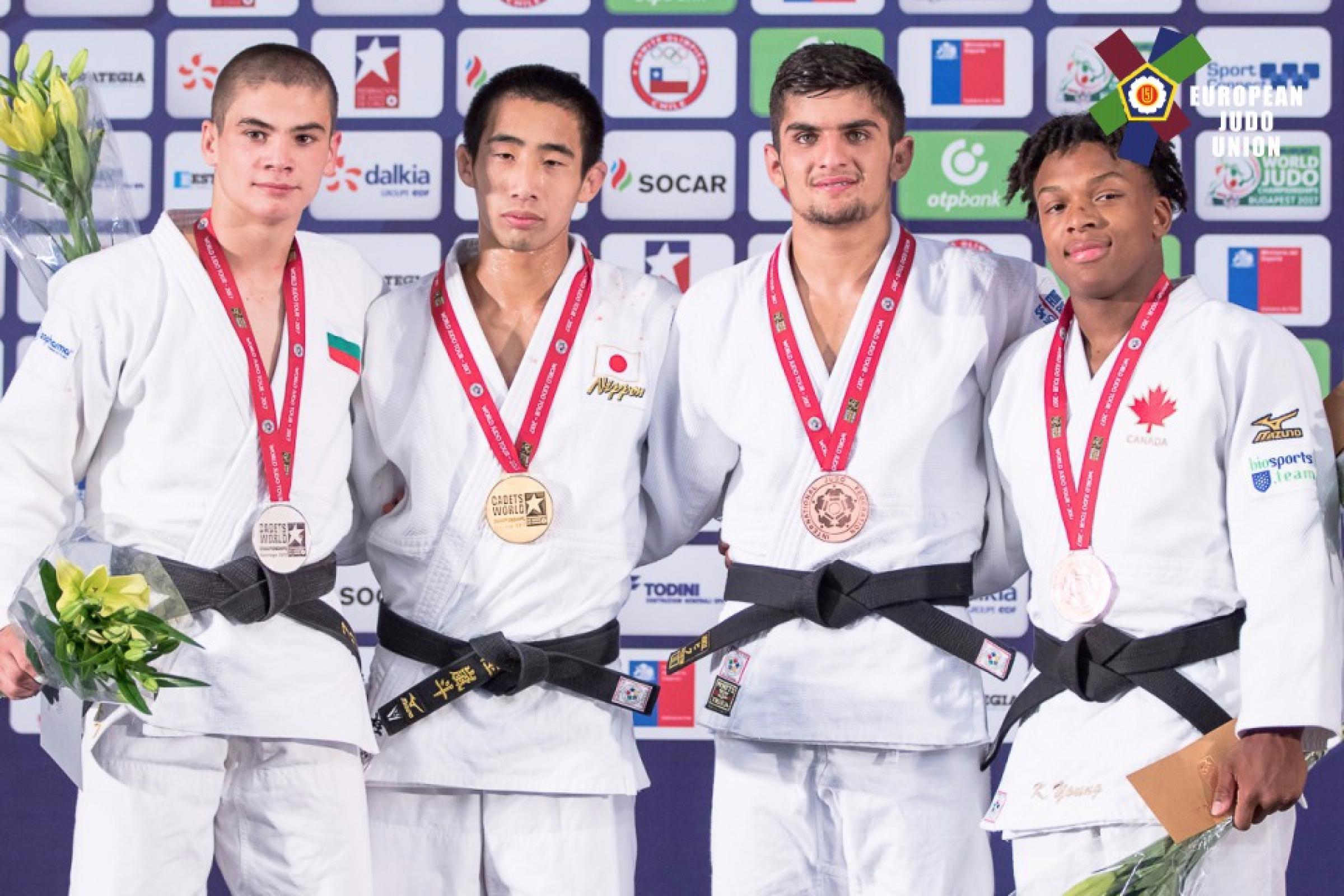 Podium -66 kg 1. KATSURA, Ranto (JPN) 2. HRISTOV, Mark (BUL) 3. ABDULLOEV, Dhzamoliddin (TJK) 3. YOUNG, Keagan (CAN) – Rafal Burza
Judoka
---